Kategorie Desktop / Bildschirmschoner: Kunst
Cozy Fireplace Screensaver
Version: 1.0 | Freeware
In our busy life there are so few moments when you can relax and set your mind free from the anxious thoughts. This cozy fireplace screensaver will help you get away from the routine and will comfort your heart. Put it on your screen and dream away to a romantic world.
Mehr…
3D Realistic Hourglass Screensaver
Version: 1.76 | Freeware
Benutzen Sie diese realistische Sanduhr als Ihr Bildschirmschoner; sie fügt Ihrem Desktop klassischen Stil hinzu. Die besteht aus zwei Birnen, die durch ein enges Rohr verbunden sind. Die obere Birne ist voll mit feinem Sand gefüllt, der durch das Rohr in die andere fliesst. Nachdem der ganze Sand in die untere Birne gelaufen ist, dreht sich die ganze Vorrichtung um, um ein anderes Intervall zu messen.
Mehr…
Free Alarm Clock Screensaver
Version: 1.0 | Freeware
This free screensaver is the right thing for those who are always late. With this premium collection of extraordinary world-famous clocks you will always be on time.
Mehr…
3D Realistic Fireplace Screen Saver
Version: 3.9.7 | Shareware (14,85 USD)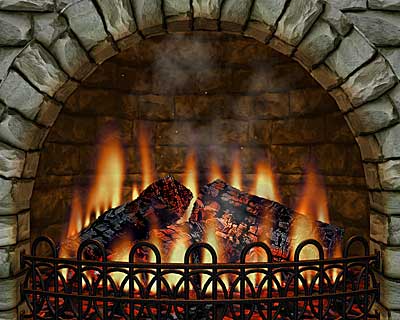 Everyone is lured by the dance of a flame. With 3D Realistic Fireplace Screen Saver, you can now have the unmatched elegant look of a real wood fire and supply the charm, comfort, ambiance and romance of a fireplace to your home or office year round. The screen saver comes with controls that allow you to change types of fireplaces, materials, firequards and adjust the flame ambience from roaring flames to glowing embers to suit any mood.
Mehr…
Claude Monet Art
Version: 1.0 | Shareware (35,00 USD)
Bring Claude Monet art to your desktop! Claude Monet is a principal founder of Impressionism. Monet's art is based on the use of color to draw the motive without resorting to line. The full version of this pack includes 270 high-quality images for your desktop. A free wallpaper utility, MoodBook, will draw pictures from this pack on your desktop, creating the wonderful look and feel of an art gallery full of great works of art...
Mehr…
Photo Gallery 3D Screensaver
Version: 1.0.9 | Shareware (9,95 USD)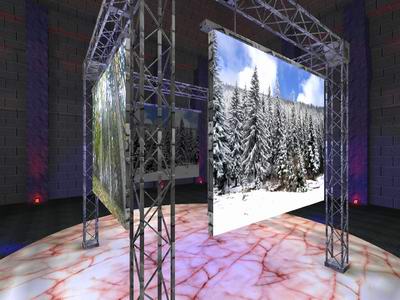 Do you want to see your photos easily, more often and in 3D ?
Every time you stop working on the computer a 3D virtual gallery will fill your screen and present your most important moments, people and places captured in your digital photos.
Your memories can now be even closer to you !
Mehr…
Liquid Desktop
Version: 4.0 | Freeware
Awesome 3D liquid melting takes over a screen shot of your desktop. This screen saver liquefies your desktop by running waves through it while simultaneously tweaking the color intensity of each ripple, resulting in a mesmerizing and soothing feeling. Use the chrome effects to render a metallic mirror surface. Installer and uninstaller included.
Mehr…
Real 3D Matrix
Version: 3.02 | Freeware
Create and enter your own matrix! This screensaver emulates the falling green code as seen in the hit movies "The Matrix", "The Matrix Reloaded", and "The Matrix Revolutions". What sets this screensaver apart from all the other matrix screensavers out there is this is the first one to use real 3D objects for the falling glyphs, creating a more 3D feel and environment than ever before!
Mehr…
Amaze
Version: 8.0 | Shareware (19,50 USD)
Amaze Photo and Multimedia Screen Saver displays your favorite photos and Multimedia in an interesting and ever-changing fashion. Images can be displayed as framed photographs, slideshow with transition effects and many other exiting display options selected at random to ensure you never tire of watching them.
Mehr…
Animated Balls Screensaver
Version: 2.2 | Freeware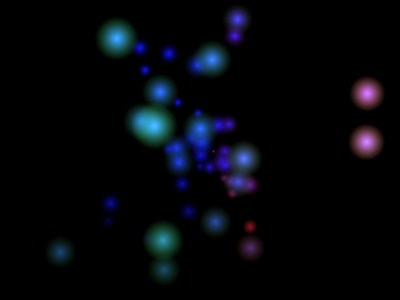 Wir bieten Ihnen unsere Bildschirmschoner animierte Bälle. Dies ist ein sehr hochwertiges Produkt haben wir versucht, einen Bildschirmschoner, der sowohl Erwachsene als auch Kinder ansprechen wird! Im Intro-Animationen zum Leben mit farbigen Kugeln chaotisch bewegen sich auf einem dunklen Hintergrund, ist der Prozess faszinierend und entspannend. Laden Sie unseren Bildschirmschoner kostenlos!
Mehr…
Fire Screensaver
Version: 2.0 | Freeware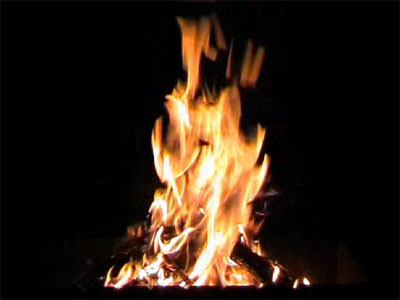 Nizza Fire Screensaver mit Ton. Es ist sehr realistisch und bunt. Laden Sie es und genießen Sie gratis!
Mehr…
Interstellar Clock Factory ScreenSaver
Version: 2.3 | Freeware
Ingenious Alien scientists created the Interstellar Clock Factory. It was launched into space and reached the Solar System where aliens met artists from 7art. Now the majority of 7art clocks produced at the Clock factory. Alien technology provides each clock with it's unique magical features to enrich the quality of Time.
Mehr…