Kategorie Servers / Sonstige Server-Anwendungen
CodeTwo Exchange Sync
Version: 2.2.4 | Shareware (410,00 EUR)
CodeTwo Exchange Sync synchronisiert automatisch diverse Ordner auf Microsoft Exchange Server. Es bietet erweiterte Synchronisationsoptionen, z.B. Synchronisation öffentlicher Ordner mit mobilen Geräten. Das Programm ermöglicht ein- und wechselseitige Synchronisation der Ordner.
Mehr…
Office PDF Server
Version: 5.0 | Demo (420,00 EUR)
Office PDF Server is an enterprise-wide electronic document management software solution, which simplifies PDF creation in one flexible and easy-to-maintain server-side process. The software offers everyone in your organization the ability to create and edit their PDF files on demand, at anytime. PDF files can be created from any printable Windows application and can be easily viewed and securely shared by anyone, internally or externally.
Mehr…
Log Monitor Export
Version: 5.7.1.131 | Shareware (55,00 EUR)
Log Monitor Export enables users to monitor multiple remote or local log files and send off notifications about user-defined events within binary or text files. Collects local log file rows, monitors file, writes records from log files to a database, MS Excel files or manifold other targets. Perfect functionality at an affordable worth!
Mehr…
MAPILab Reports 2008
Version: 1.3.0 | Shareware (499,00 USD)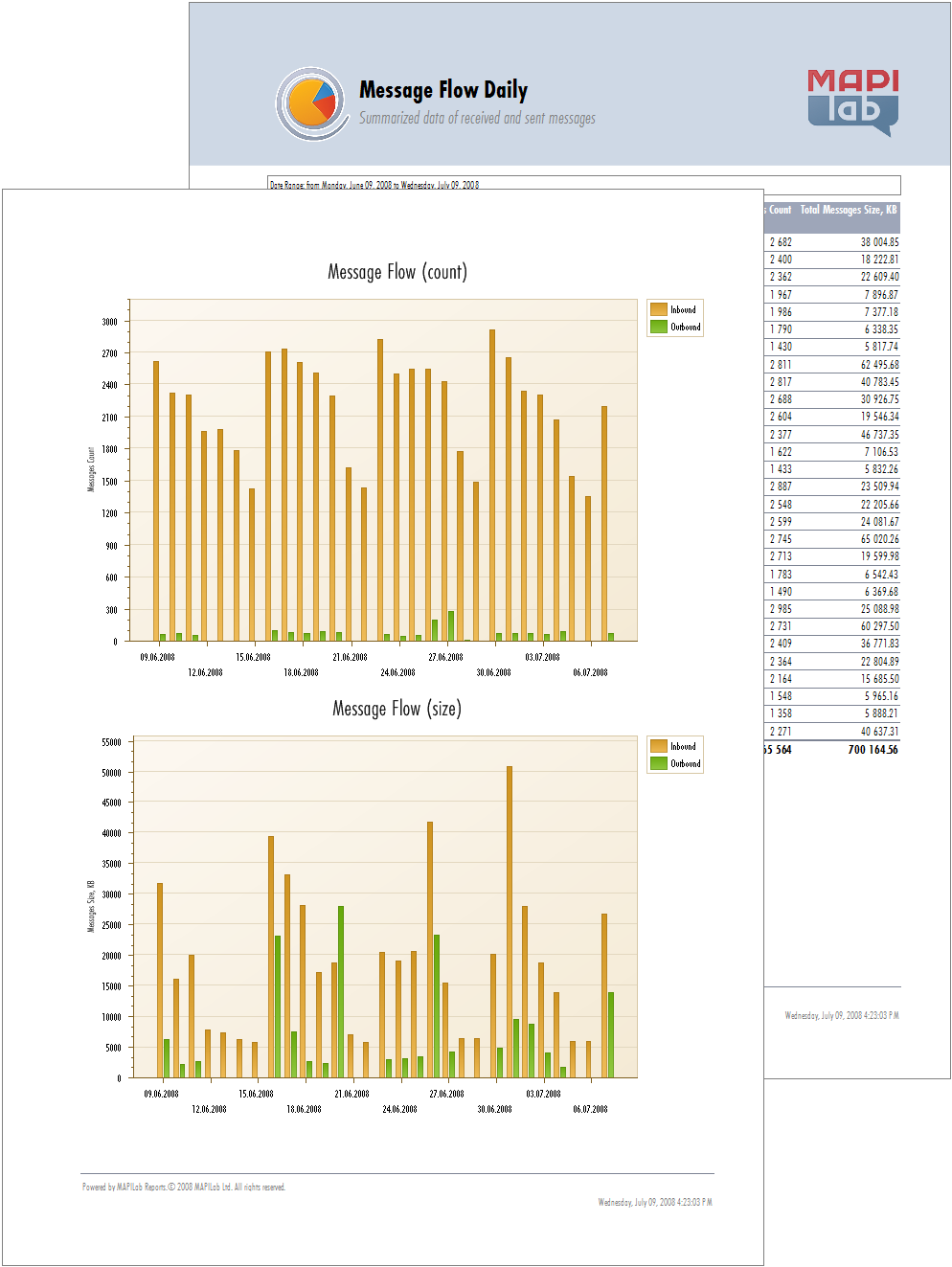 Provides reports about the state of enterprise IT-infrastructure, security audit, inventory of hardware and software, and preparation for migration and upgrade. The product's historical and statistical reports allow changes in infrastructure to be clearly presented and evaluated, so that accurate prognoses and relevant development plans can be made. Agentless data collection. Reports on Active Directory, Exchange Server, local computer resources.
Mehr…
ManageEngine ADSelfService Plus
Version: 4.5 | Freeware (595,00 USD)
ManageEngine ADSelfService Plus is a secure, web-based end user password reset program for domain users to perform self password reset, account unlock and update of personal details in Active Directory. Thus it helps eliminate help desk calls and associated expenses by automating password resets and account unlocks to optimize employee productivity. ADSelfService Plus now supports Password Reset using Windows Logon GINA/CP extension and MS-SQL.
Mehr…
SAEAUT SMS Server
Version: 1.0.10 | Shareware (229,00 EUR)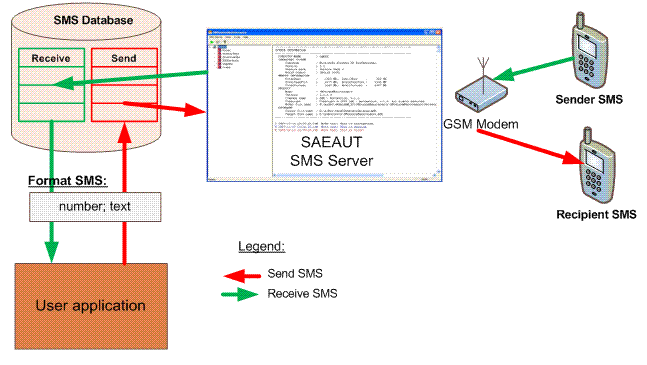 Sending and receiving of SMS from/to various applications over LAN and internet, setting of SMS text and recipient groups for various events, data exchange with other applications over shared database, logging all activities, examples of web and desktop client for editing of the SMS text and recipient telephone number, description of data sharing between SMS server and customer applications, multi language user interface.
Mehr…
Remote Booting
Version: 1.3 | Freeware
ServersCheck Remote Booting enables you to reboot a server or PC remotely from any web browser, using a password protected interface. It runs as a service on the host machine and performs a forced reboot, even if applications are hanging or not responding. In addition to rebooting the machine, you can also start/stop or restart any currently running service. ServersCheck Remote Booting can restrict access to the web interface by password and more
Mehr…
dataproper LT
Version: 2.1 | Freeware
Der dataproper-Server ermöglicht die Aktualisierung eines Web-Diagramms auf Knopfdruck. Dazu wird mit den Vorgaben aus der Konfiguration das neue Diagramm erzeugt. Die dargestellten Daten werden aktuell aus der Datenbank oder der Daten-Datei ausgelesen und als Gif-Bild (für das Internet geeignet) gespeichert. Wahlweise kann auch automatisch eine FTP-Verbindung und eine automatische Einwahl (und Abwahl) in das Internet aktiviert werden.
Mehr…
Lessons Learned Server for Windows
Version: 2.0.1 | Shareware (129,00 USD)
A knowbase system allowing for the storage, retrieval, and sharing of unstructured information within
an organization.
Mehr…
Lessons Learned Server for Linux
Version: 1.2.0 | Shareware (360,00 USD)
A knowledgebase system allowing to store, access, search and explore knowledge within your organization, department or team.
Mehr…
datAxe TCP IP serial data converter
Version: 2.2 | Shareware (120,00 USD)
datAxe is a software program designed to convert serial (RS232) data to the TCP/IP packets format and TCP/IP packets to serial data. While running on your PC, datAxe can receive serial data from a COM port of your PC and then send them out to a TCP/IP network through a TCP/IP socket connection on your PC. datAxe can also receive serial data from a TCP/IP network through a TCP/IP socket connection and send them to a serial port on your PC.
Mehr…
Nihuo Web Log Analyzer for Windows
Version: 4.19 | Shareware (99,00 USD)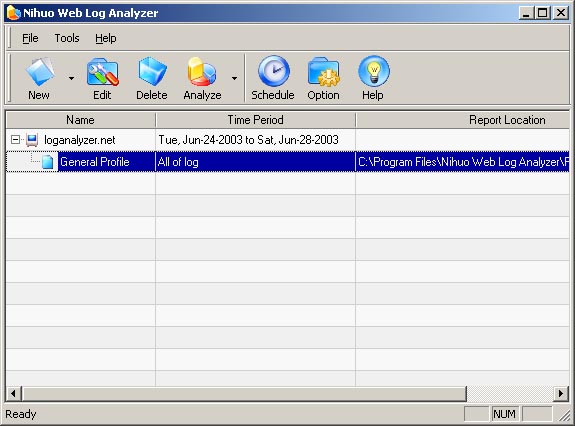 Nihuo Web Log Analyzer is a powerful Windows application that turns your web logs into a professional sales and prospecting tool. By telling you where your web site visitors come from, which pages are most popular, and which search engine phrases brought visitors to your web site, you can make your site a more effective sales machine.
Mehr…