Kategorie Desktop / Bildschirmschoner: Saisonal
Christmas Symphony Screensaver
Version: 3.0 | Freeware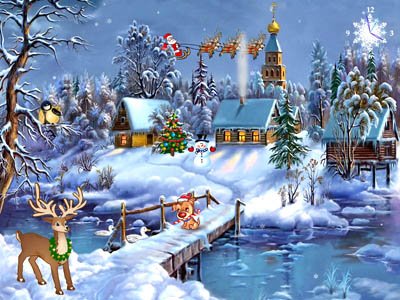 Weihnachten und Neujahr ist mittags sehr bald! Es ist Zeit, auf Ihren Computer Desktop mit unseren neuen kostenlosen Weihnachts-Bildschirmschoner zu aktualisieren. Christmas Symphony Bildschirmschoner ist sehr merkwürdig, dass Ihr Desktop-Anwendung einzigartig machen wird. Jede Szene dieser Bildschirmschoner besteht aus einem viel realistischer und gut animierte Charaktere und Weihnachts-Dekorationen.
Mehr…
Halloween Adventure Screensaver
Version: 3.0 | Freeware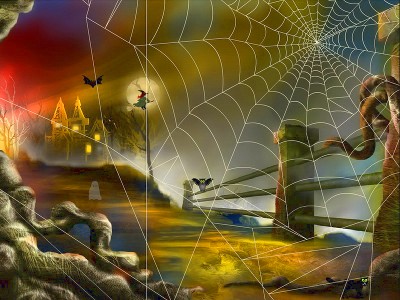 Halloween Adventure ist eines der besten unseren Bildschirmschoner zu den berühmten Urlaub gewidmet. Halloween ist der älteste Ferienort der Welt. Keltischen Tradition des Geistes Feier und christlichen Heiligen Gottesdienst in dieser Urlaub gemischt.
Mehr…
Radiating Clock ScreenSaver
Version: 2.7 | Freeware
Wanna have a ceaseless source of positive energy? Radiating Clock will brighten up your desktop and fill your time with festive moods. Every minute passing by your side will devine that something marvellous is already waiting for you.
Mehr…
Valentine Musicbox 3D Screensaver
Version: 1.1 | Shareware (17,95 USD)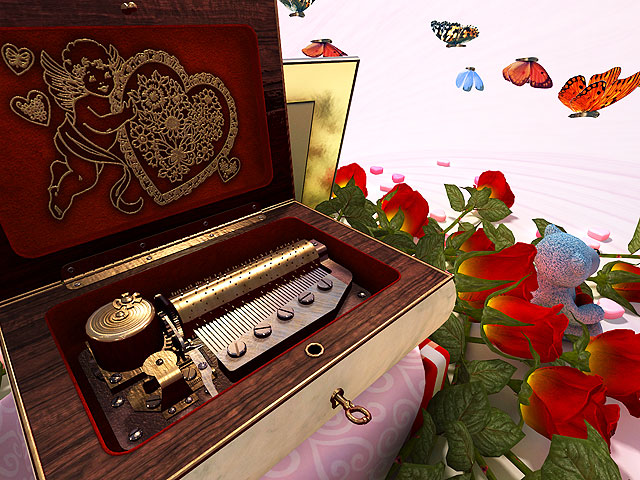 Ein passender Screensaver zum Valentinstag! Valentine Musicbox 3D Screensaver, ein Beispiel des Stils und Qualität. Er beinhaltet einen Strauß zarter weißer Rosen, Vintage-Musikbox und einen wunderbaren Fotorahmen. Das 3D-Bild wird durch die Melodie der Musikbox begleitet, Sie können aber beliebige Musikdatei aus Ihrer Sammlung wählen. Mit dem bequemen Grafikeditor ist es auch möglich, ein Foto Ihres Lieblings mit dem Rahmen hinzuzufügen.
Mehr…
Free New Year Calendar ScreenSaver
Version: 1.0 | Freeware
Decorate your desktop with a New Year's screensaver with a clock and a calendar. Give yourself and your friends a nice and pretty present on the holiday's eve. By just looking at it, you'll remember of the upcoming holiday season and cheer up at once. The New Year's calendar screensaver will show you how many days are left until Christmas and will surely wish you a Merry Christmas when it comes.
Mehr…
Free Marry Christmas Tree ScreenSaver
Version: 1.0 | Freeware
We would like to remind you how beautiful a winter forest is. Can you see this little green tree? The snowflakes will now cover it, and the tree will turn into a snowy hill. Take off and make a trek to the country now along with the Merry Christmas Tree screensaver and enjoy the purity of the forest. The New Year's screensaver will show what time it is now and tell you how many days are left until Christmas.
Mehr…
Christmas Decorated Fireplace
Version: 1.5 | Shareware (16,85 USD)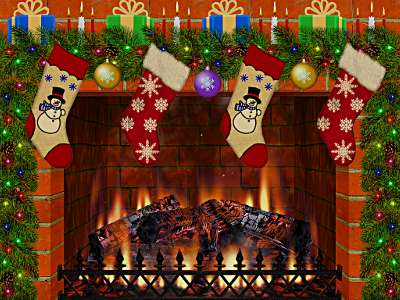 This fireplace screensaver is a great way to create the warm, cozy feeling of a roaring fire in your decorated Christmas living room. The area around the fireplace is elegantly decorated for Christmas. The crackling sounds will make you feel like you're experiencing the real thing minus the heat. The screen saver comes with controls that allow you to adjust the flame ambience from roaring flames to glowing embers. Christmas never looked so good!
Mehr…
Christmas Time 3D Screensaver
Version: 1.3 | Shareware (9,95 USD)
This terrific 3D screensaver will help you feel the magic of the Holiday Season. You will find yourself in a quiet winter forest with a few cottages scattered around. Everything is covered with snow and the nature is waiting for a miracle to happen. A huge Christmas tree in the middle of this peaceful setting and the outstanding background music add to this unique holiday mood. Santa is definitely paying a visit to this place! How about you?
Mehr…
Winter 3D Screensaver
Version: 1.1 | Shareware (9,95 USD)
Experience the serene atmosphere of a quiet winter night with this outstanding Winter 3D Screensaver. It will take you away to a peaceful setting with a few cottages covered with snow, with smoke coming out of chimneys and slowly rising as there is no wind to disturb anything in this quiet winter paradise. Relaxing music and high quality 3D graphics will help you forget about the busy world around.
Mehr…
Magic Holiday Screensaver
Version: 1.0 | Freeware
Are you looking forward to the coming Christmas? Here is a special Christmas present for you and your family! Decorate your desktop with the magnificent scenes displaying snow covered streets, gorgeous Christmas decorations, shimmering lights and of course tons of gifts under majestic Christmas trees. This free screensaver will be a nice contribution to the festive atmosphere of your home for this magic holiday!
Mehr…
Christmas Celebration Screensaver
Version: 1.0 | Freeware
This fabulous screensaver is here to help you create the real atmosphere of the magic Christmas holiday on your screen. Spectacular Christmas scenes will fill your heart with joy and excitement about this joyful holiday when any dreams come true and miracles are likely to happen. Santa is here already and Christmas surprises await you. Download this screensaver for free and have a lovely Christmas time!
Mehr…
Scarytime Halloween Screensaver
Version: 2.0 | Freeware
Spook out Your PC or Mac! Screentime releases Scarytime 11 - a Spooky Fun, Free Halloween Screensaver. The sites and sounds of Scarytime will you prepare you for a frightful Halloween. Ghosts, ghouls, the grim reaper, Frankenstein and flying cows all make appearances. Scarytime 08 is available for free at WinScreensavers.com. Download Scarytime 11 at your own peril! Moo, Ha, Ha, Ha (spooky laugh)!
Mehr…