Kategorie Sicherheit & Datenschutz / Sonstige
Random Number Generator
Version: 1.00.0000 | Shareware (29,95 USD)
Random Number Generator will let you quickly generate thousands random numbers in seconds! You can choose from a wide array of options: integers vs. floating-point numbers, lower & upper limits, decimal places count, digits to use, negative numbers probability, hexadecimal & binary outputs, and much more! Screen, Clipboard, Text, CSV, XML, HTML, and XLS output formats are supported. Edit, undo/redo, sorting, printing, and statistics support...
Mehr…
LastBit Zip Password Recovery
Version: 10.1.6805 | Shareware (39,00 USD)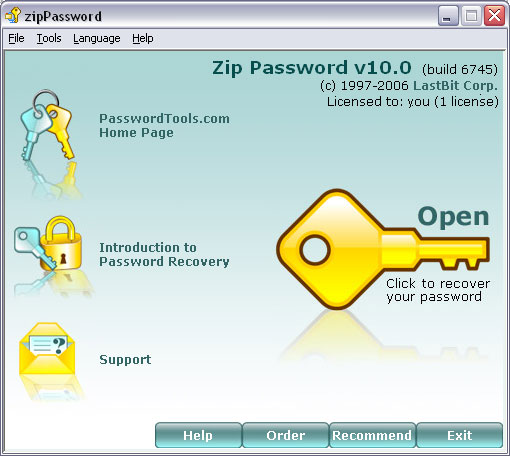 Utility to decrypt password-protected pkzip/WinZip archives. Zip Password supports brute-force, smart-force attack and dictionary search. Zip Password features unprecedented search speed: up to 3,000,000,000 passwords per minute (over 50,000,000 passwords per second). As of now, it's the world fastest password recovery program, up to 3 times faster than the best competitors software.
Mehr…
Shadow Professional
Version: 2.7 | Shareware (32,95 EUR)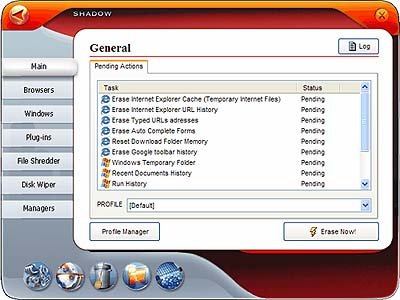 Shadow Professional is a complete suite of tools to keep web activity, files and documents strictly private. Press start and surf web without any evidence. Make your secret bookmarks hidden, shred files, use disk wiper and have hidden and encrypted folders for your private documents. Integrated Clear history, Secret Folders, Secret Bookmarks, File Shredder, Disk Wiper, Evidence Eraser, Boss Key, Stealth Mode, Scheduler, more than 240 plug-ins.
Mehr…
Password Recovery Toolbox for Outlook
Version: 1.1.16 | Shareware (19,00 USD)
Download Password Recovery Toolbox for Outlook if your mailbox in Microsoft Outlook format is blocked and there is no way to restore your access due to the problem of forgotten or lost passwords. The developer of MS Outlook password recovery program is safe, it does not forward your account details to any other PC, the safety of password recovery service is guaranteed in all instances of password restore, there are no compatibility issues.
Mehr…
!Date Cracker 2000!
Version: 2.0 | Freeware
Date Cracker 2000 is a program which removes the date protection from programs which expire after a specific date. It is most useful for shareware or trial versions of software. Note that this program should be used for educational purposes only. Another interesting software developed allows you to remove passwords from MS Access '95 or '97 MDB files.
Mehr…
System Purifier
Version: 3.38 | Shareware (26,85 USD)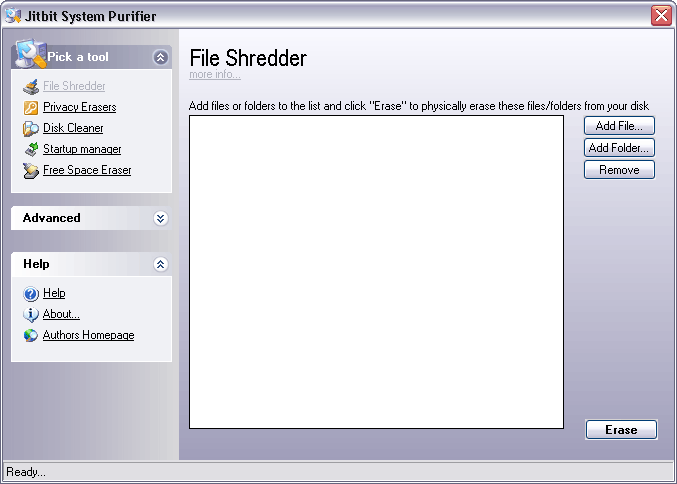 All-in-one file shredder, privacy eraser, disk cleaner, startup manager, free space wiper. File shredder securely deletes sensitive files (files can not be recovered). Disk cleaner scans for useless temporary junk files and frees space by deleting it. Privacy cleaner erases personal activity history, recent documents, browser cache, cookies, history, typed URLs etc. Startup manager allows reviewing and editing your startup-programs list.
Mehr…
Data Destroyer
Version: 15.12 | Shareware (35,45 EUR)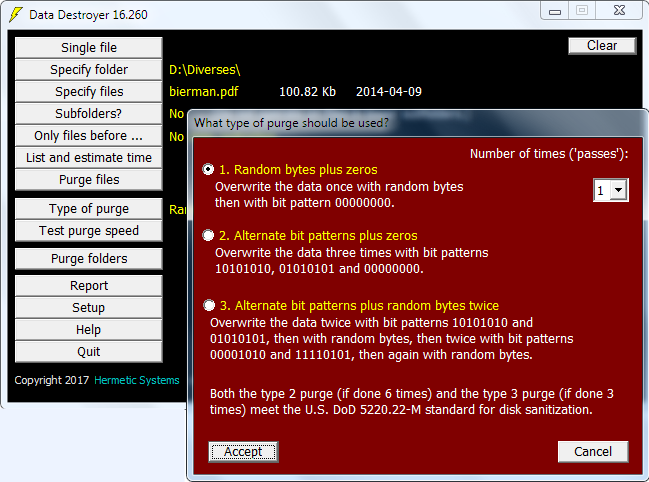 Ein Programm zur sicheren Löschung von Dateien, das Daten in spezifizierten Dateien überschreibt, so dass die Daten in keiner Weise wiederhergestellt werden können. Eine einzelne Datei kann gelöscht werden oder, wenn man den Batch-Modus anwendet, mehrere Dateien mit einer einzigen Operation. Die Löschgeschwindigkeit kann getestet werden, um eine Schätzung der benötigten Zeit zu erhalten.
Mehr…
IE Cache&History Viewer
Version: 1.2.1.1 | Freeware
The ?IE Cache and History viewer? is a simple and fast freeware utility that allows you manage the internet explorer cache. You can examine web pages you have visited and show them in the internal web browser, view a content of temporary files and cookies. It provides the function to clean the IE cache and temporary files too.
Mehr…
Access Workgroup Password Recovery
Version: 1.0L | Shareware (29,95 EUR)
Access Workgroup Password Recovery is a program to recover lost or forgotten passwords for Microsoft Access workgroup files (.mdw, .mda). All passwords are recovered instantly regardless of length. All versions of Microsoft Access are supported.
Mehr…
Master Shredder
Version: 2.33 | Shareware (39,95 USD)
Master Shredder is a files wiping utility. Files deleted by this software cannot be recovered by any third party software or hardware. Master Shredder can securely delete your important files using 18 wiping algorithms, including U.S. DoD 5200.28, NATO Data Destruction Standard, U.S. Air Force Standard, and etc. It also helps you to erase all traces on computer: Typed and visited URLs in IExplorer and FireFox and many other traces.
Mehr…
1-abc.net Personal Diary
Version: 1.01 | Shareware (9,99 EUR)
Mit diesem Tool können Sie Ihre persönlichen Gedanken in eine geheime, verschlüsselte und mit Passwortschutz versehene Tagebuchdatei schreiben. Es lässt sich auch mühelos auf USB-Sticks installieren und kann somit an jedem Computer gestartet werden - sehr praktisch auf Reisen! Schreiben Sie auf, was auf einer Reise passiert, notieren Sie sich, wie Ihr Geschäft läuft und archivieren Sie alle privaten Gedanken und Gefühle.
Mehr…
LastBit PowerPoint Password Recovery
Version: 12.0.9123 | Demo (29,00 EUR)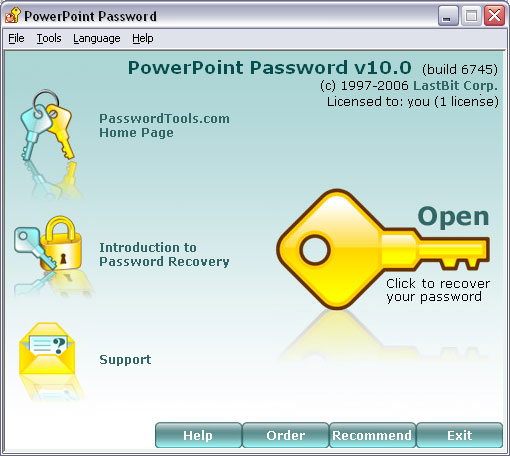 PowerPoint Password is a password recovery tool, which comes in very handy if you forgot, lost, or misplaced your password for PowerPoint presentations (*.ppt, *.pps files). PowerPoint password protection is based on strong crypto algorithms, so password recovery is a complex task. PowerPoint Password uses various password recovery methods: Plain Dictionary and Hybrid Dictionary attacks, Brute-Force attacks, and Smart-Force (TM) attacks.
Mehr…