Kategorie System Utilities / Systemwartung
MagicTweak
Version: 4.12 | Shareware (39,95 USD)
MagicTweak is a special program designed to optimize and personalize Microsoft Windows. It provides one-stop, instant access to a variety of Windows settings that can be altered for a friendlier Windows environment.This unique software makes it easy to tweak hundreds of hidden settings in Windows , so there is no longer any need to dig through the registry looking for that specific setting that just doesn't seem to be there.
Mehr…
Exe To Service
Version: 2.0 | Shareware (39,95 USD)
Exe To Service allows you to install any Windows executable as a service. Windows services are background processes that do not interfere with the logged user's environment. By converting a program to a service, you receive full control over its execution, you do not allow a logged user to interact with this program and you can run it in any security context regardless of the permissions granted to the currently logged user.
Mehr…
Arrange Startup
Version: 3.7 | Shareware (29,95 USD)
Erinnern Sie sich an den Tag, wo Sie Ihren neuen PC gekauft haben? Er war blitzschnell. Nach einem Jahr intensiver Benutzung bemerken Sie aber, dass Ihr PC seriöse Leistungsprobleme hat. Viele Programme werden beim Rechnerstart geladen, was die Leistung bedeutend verringert. Ein Teil davon sind notwendige Systemprogramme, andere sind es nicht, und die meisten können Sie aus der Startup-Liste mit Arrange Startup entfernen!
Mehr…
1-abc.net Startup Booster
Version: 3.01 | Shareware (14,99 EUR)
Mit dem 1-abc.net Startup Booster können Sie all diese Einträge sehr einfach bearbeiten. Löschen Sie Autostart-Einträge oder fügen Sie neue hinzu. Und wenn Sie herausfinden, dass das Löschen doch keine so gute Idee war, stellen Sie mit der Backupfunktion einfach den ursprünglichen Zustand wieder her. Andere Einträge, die man vonehmen kann, starten z.B. einmal pro Tag, einmal pro Woche, alle 10 Minuten, alle fünf Tage, immer am 20. des Monats usw.
Mehr…
Serial to Ethernet Connector
Version: 3.0 | Shareware (89,95 EUR)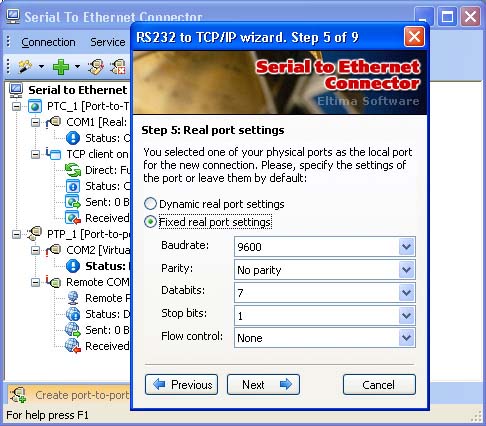 This is software-based solution that lets you share up to 255 serial port devices over TCP/IP network. So, any serial port device connected to COM port could be accessed from anywhere as if it is attached to local PC. It provides the ability to create three different types of connection: Port-to-port, Port-to-TCP client and Port-to-TCP server. Serial to Ethernet Connector uses virtual port technology which emulates real serial ports.
Mehr…
Advanced SystemCare
Version: 10.2.0.721 | Freeware
Advanced SystemCare 10 is an easy-to-use yet all-in-one Windows PC optimization utility. It helps clean, optimize, speed up and protect your system, as well as secure your online privacy. With the best 1-click approach, it is easier for you to clean up junk files, leftovers, and registry entries, and optimize startup items, system resources, and Internet connections to greatly speed up your computer boot time, responding & browsing speed.
Mehr…
SBMAV Disk Cleaner
Version: 3.44.0.1292 | Shareware (9,99 USD)
SBMAV Disk Cleaner is a comprehensive cleanup solution for your system and hard disk. The smart program removes temporary files, duplicates and empty folders that consume hard disk space, and allows you to configure startup programs and easily uninstall unnecessary software, boosting performance. The program employs advanced MAVQSM? technology to create a database after the first full scan, minimizing time spent on future disc scans.
Mehr…
1-abc.net Hard Drive Washer
Version: 3.00 | Shareware (14,99 EUR)
Viele Programme interessieren sich nicht für die Konsequenzen, die es hat, wenn temporäre Daten einfach irgendwohin geschrieben und dort hinterher nicht wieder gelöscht werden. Dieses Tool erledigt diese Aufgabe nachträglich für Sie! Neben normalen temporären Dateien werden auch zahlreiche weitere, überflüssige Daten gefunden und zum Löschen vorgeschlagen.Eine sehr einfach bedienbare Oberfläche runden das Programm ab.
Mehr…
Advanced COM Port Redirector
Version: 4.0 | Shareware (39,95 EUR)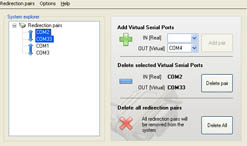 Advanced COM Port Redirector is a professional Windows application that allows you to redirect all data sent from one serial port to any other serial port no matter whether first port is virtual or real one. Second port, created by this program, is an absolute copy of the first communication port, except its name, and is located on the same computer. COM Port Redirector is helpful when some conventional serial port device is not easily modified.
Mehr…
Ashampoo Magical Defrag 3
Version: 3.02 | Shareware (14,99 EUR)
Nach und nach fragmentieren Festplatten aufgrund mangelnder Wartung so stark, dass ein deutlicher Performanceverlust spürbar wird. Hier bringt Ashampoo Magical Defrag 3 Abhilfe. Einmal installiert läuft die Software unsichtbar im Hintergrund und sorgt für eine regelmäßige Wartung Ihrer Laufwerke, ohne dabei die Performance des Computers zu beeinträchtigen.
Mehr…
Secret Explorer
Version: 8.0.1546 | Shareware (39,00 USD)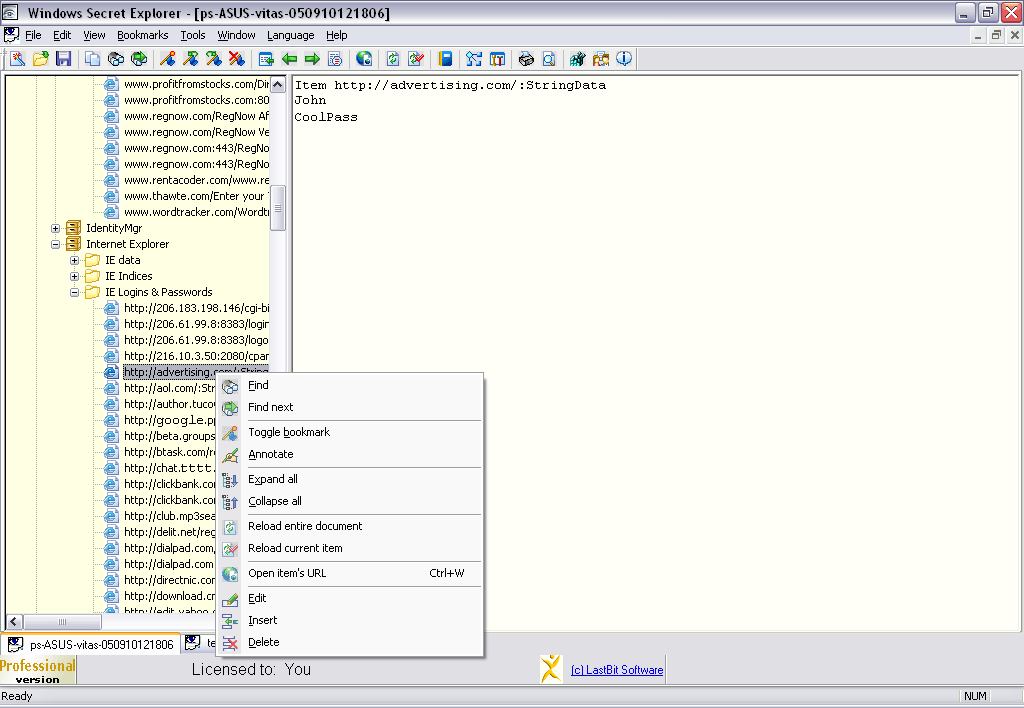 Find hidden data, such as IE form autocomplete data, passwords to protected websites, account and identity passwords, and much more with this new system inspection tool. Secret Explorer is designed to reveal hidden data which is stored in undocumented Windows Protected Storage. With Secret Explorer import/export feature you can also move all your personalized information from one computer to another, basically familiarizing a new system with you.
Mehr…
Event Log Explorer
Version: 4.5 | Shareware (149,00 USD)
Event Log Explorer ist eine effektive Softwarelösung zur Anzeige, Überwachung und Analyse von Ereignissen, die in den Sicherheits-, System- und Anwendungsberichten sowie in anderen Berichten der Windows-Betriebssysteme festgehalten werden. Der Event Log Explorer erweitert die standardmäßige Windows-Ereignisanzeige um viele zusätzliche Funktionen.
Mehr…