Kategorie Entwicklung / Delphi
Rt-Science Tools2D for Delphi
Version: 3.3.2.29 | Shareware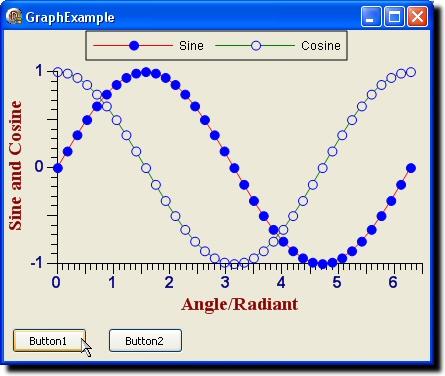 Zusammenstellung von Komponenten für zweidimensionale Kartesische Plots: unbegrenzte Anzahl von Achsen (sekundäre), vielfältige Optionen für Skalierung, Gitter, Legende,auto- Skalierung, auto- Zoom, unbegrenzte Anzahl von Datensätzen, viele Linen und Punkt Stile. Label mit variablem Winkel und erweiterten Attributen wie hochgestellt, tief gestellt, fett zugehöriges erweitertes Edit-Feld Linen und Punkt Stil Auswahl-Komponenten
Mehr…
ShellBrowser Delphi Components
Version: 10.4 | Shareware (124,95 USD)
Die ShellBrowser Komponenten geben einem Delphi Programmierer einfachen Zugriff auf die Shell Funktionalität von Windows. Die Komponenten TJamShellList, TJamShellTree und TJamShellCombo sehen aus und verhalten sich exakt wie die entsprechenden Teile des Windows-Explorer. Für jedes Objekt des Dateisystems können alle Komponenten das Explorer Kontextmenü, den Eigenschaften-Dialog, ein Thumbnail oder das korrekte Icon anzeigen.
Mehr…
Gantt Control VCL
Version: 3.0 | Demo (599,00 EUR)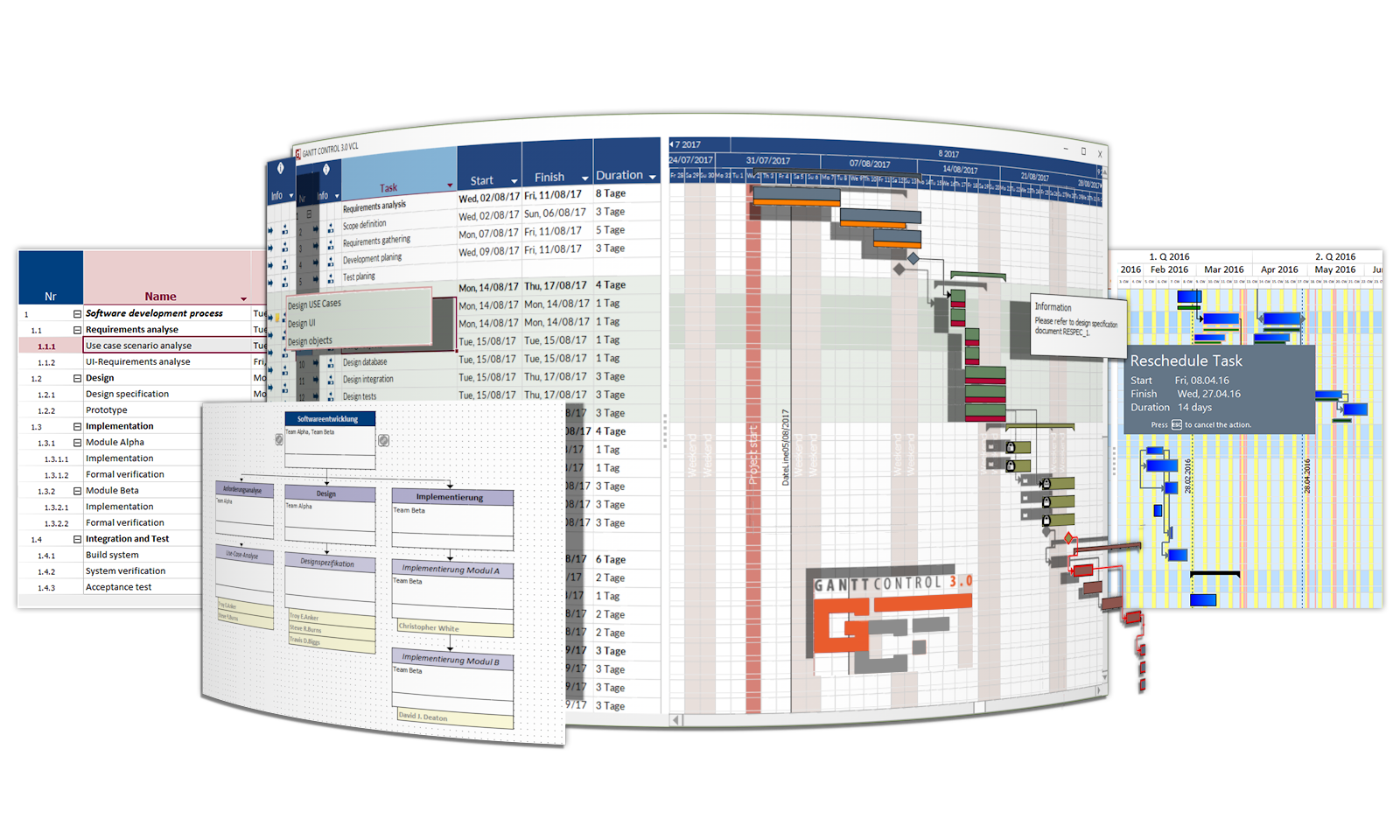 Mit Gantt Control VCL 3.0 kann man Aufgaben, Vorgänge und Aktivitäten in eigenen Softwareanwendungen darstellen und bearbeiten. Kernkomponenten sind ein Gantt-Diagramm, ein Struktur- und Netzdiagramm, die Tabellenansicht sowie eine Druckvorschau. GANTT CONTROL 3.0 VCL ist zu folgenden Entwicklungsplattformen kompatibel: Delphi XE4, Delphi XE5, Delphi XE6, Delphi XE7, Delphi XE8, Delphi 10 Seattle, Delphi 10.1 Berlin und Delphi 10.2 Tokyo.
Mehr…
FastCube
Version: 2.2 | Shareware (249,00 USD)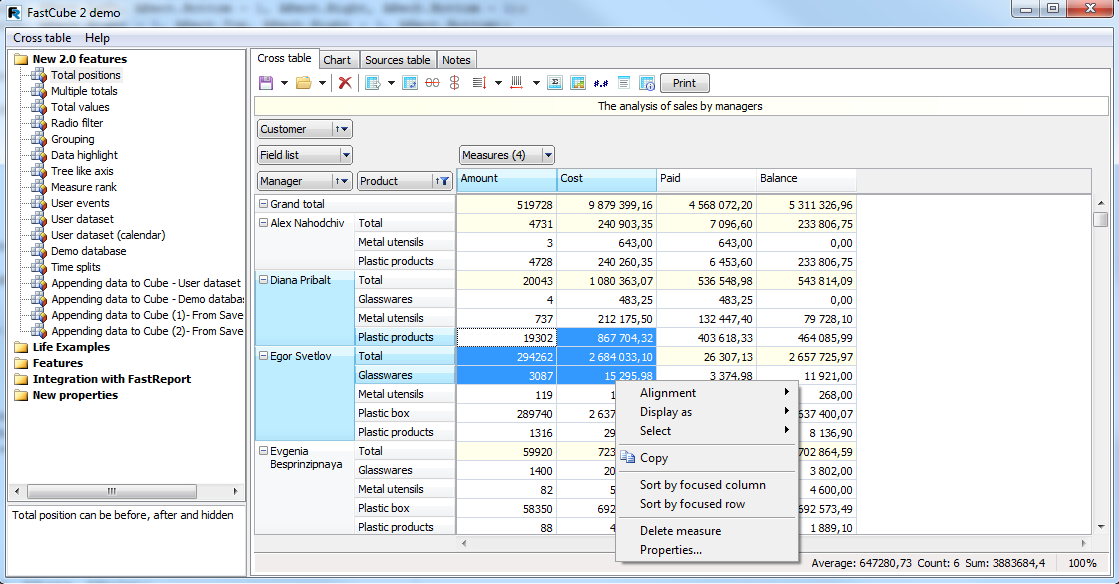 FastCube gehört zu der Klasse Desktop OLAP.Die FastCube Komponenten werden in das Interface Ihrer Anwendungen integriert. Bei der Verwendung von FastCube durch den Endnutzer, sind seinerseits keinerlei Programmiererqualifikationen notwendig. FastCube wird in Form der Komponenten für Delphi oder Lazarus geliefert. Die Verbindung zu Datenbanken wird nicht nur über Standardkomponenten ADO und BDE ermöglicht,
Mehr…
VSTO Support for Delphi Prism Wizard
Version: 1.0 | Freeware
Develop VSTO-based COM add-ins for MS Office using Delphi Prism exactly in the same way as you do it using VB.NET and C#. The VSTO Support for Delphi Prism Wizard gives you an opportunity to benefit from all advanced features of VSTO, including its programming and deployment models, Ribbon designer, MSI-based setup projects, Outlook form regions and Office Task panes. It supports Excel, Outlook, Word, PowerPoint, Project, Visio and InfoPath.
Mehr…
SQLite Data Access Components
Version: 3.0 | Shareware (149,95 USD)
SQLite Data Access Components (LiteDAC) is a wide set of components for fast direct access to SQLite from Delphi, C++Builder, Lazarus (and Free Pascal) for 32-bit and 64-bit Windows, Mac OS X, iOS, Android, Linux and FreeBSD platforms. LiteDAC provides both possibility of connection from Delphi to SQLite by means of native SQLite client library and direct access to SQLite by static linking of the SQLite client library into an application.
Mehr…
CAD Export VCL
Version: 9.1 | Shareware (1.215,00 USD)
CAD Export VCL is a source code provided library for adding export to CAD formats in Delphi and C++ Builder applications. DWG/DXF, HPGL/HPGL2/PLT, CGM, SVG, PDF, SWF export formats are supported. Both export via a metafile and direct one are available. The library is distinguished by high speed and reasonable price. Various license options including royalty free ones are provided. Source code gives much freedom in implementing CAD features.
Mehr…
Delphi Code Library
Version: 2.1.0.212 | Shareware (79,99 USD)
Delphi Code Library is a powerful multi-language source code Library with the following benefits: 1. Built-in library with 50,000++ lines of code 2. Quick and powerful search engine 3. Powerful printing capability 4. Password protection & strong 448 bits encryption (optional) 5. User notes & attachments handling 6. Favorites & rating support 7. Full integration with *all* major programming IDEs And much more!
Mehr…
FastReport
Version: 5.2 | Shareware (199,00 USD)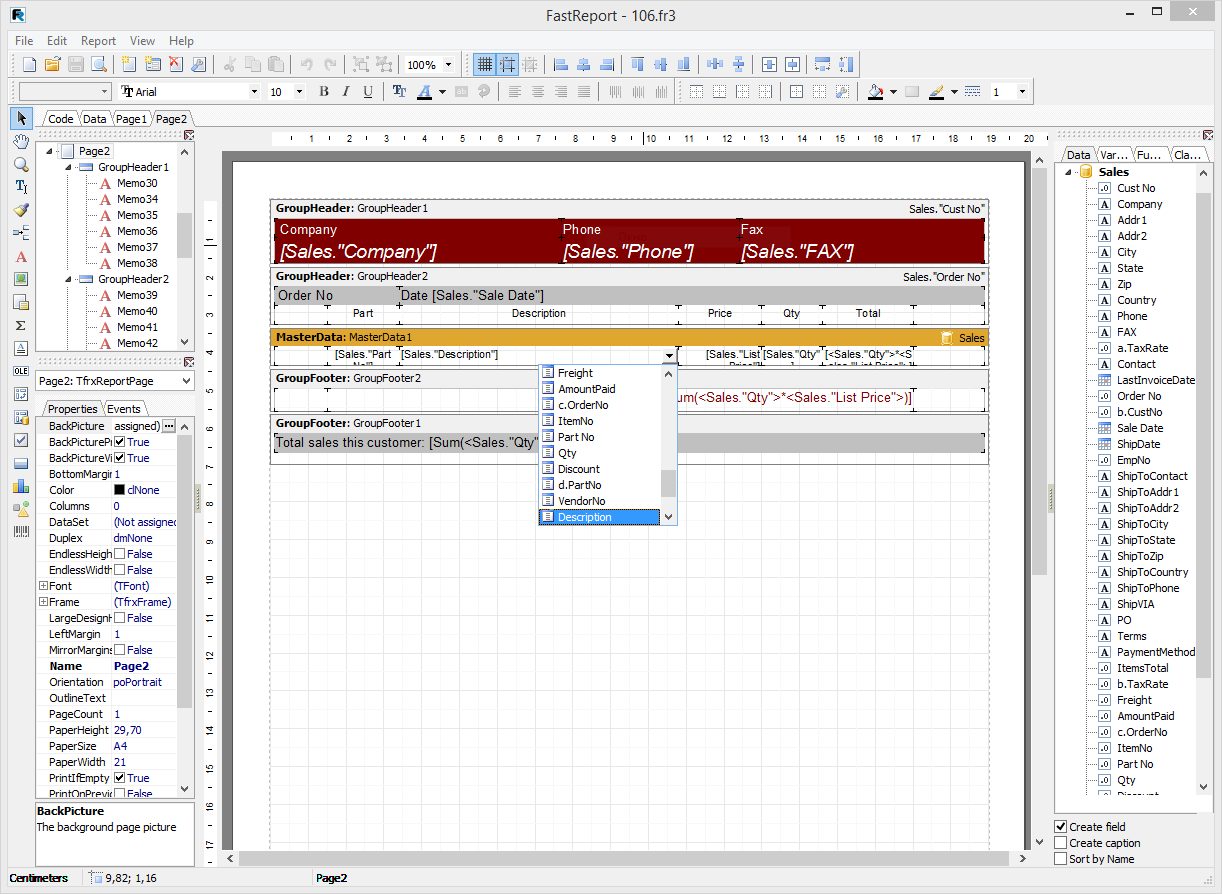 FastReport®4 VCL ist eine Add-On-Komponente, mit deren Hilfe Ihre Anwendung die Berichte schnell und effizient generiert. FastReport® bietet alle notwendigen Tools, um Berichte zu entwickeln.
Mehr…
Delphi SWF SDK
Version: 3.0.1 | Shareware (399,00 USD)
Delphi Flash solution - Object Pascal library for creating Flash animations. Features: SWF reading and recreating; creating visual objects (shape, button, text) and advanced objects (morphing shape, sprite); inserting various image formats, wave and MP3 sound, FLV video; native Delphi Canvas; Windows Metafile graphics importing; all types of filling; Flash 8 effects; device and embedded fonts; Unicode text; transition and transformation.
Mehr…
Visual Pascal
Version: 1.32 | Freeware
Small tool for Delphi and Pascal programmers. By a several clicks you get a large amount of code in the Pascal programming language. Keyboard is needed for typing names only. The program window is separated into two parts. On the left you insert program constructions - on the right you get a ready to use code.
Mehr…
TMStringGrid component for Delphi
Version: 1.0 | Demo (20,00 USD)
TMStringGrid is a fully functional standard TStringGrid component with the following additions: Merging cells; Text alignment in a cell; Cells containing a drop-down arrow or ellipsis button; Programmatically Column and Row moving; A special function for drawing aligned multi-line text on any canvas. TMStringGrid is available as a VCL and VCL.NET component.
Mehr…