Kategorie Grafik / Animation Tools
SD Easy GIF
Version: 4.5 | Shareware (19,70 EUR)
SoftDigi Easy GIF is powerful and very easy to use software for creating and editing animated GIF images. With this animated GIF editor You can easily create animated banners and pictures in no time. You can use special features to add stunning image effects. Easy GIF supports all types of GIF animation and provides high compression and great quality for your animated GIF images.
Mehr…
FotoMorph
Version: 13.9 | Freeware
FotoMorph is an image morphing and warping tool with a super-friendly user interface. Using FotoMorph you can do everything a professional animator does to create amazing animations. Create amusing morph and warp animations and have a laugh together with your family and friends. Flash, Animated GIF, AVI, JPEG, and other formats are supported.
Mehr…
youmask
Version: 1.5 | Freeware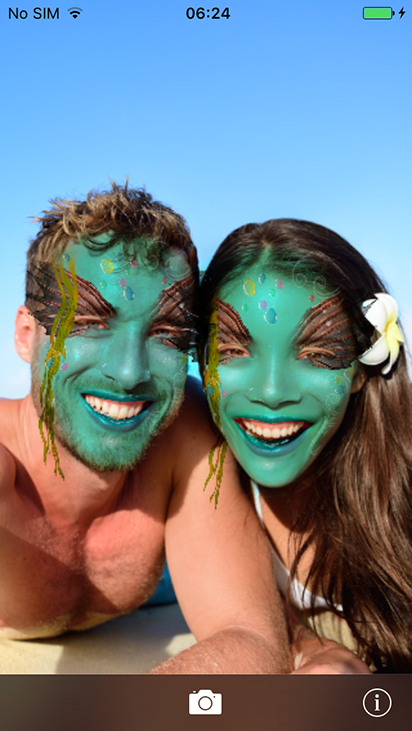 Face Filters in Live Video. Experience true augmented reality on your smartphone! Youmask is an innovative app that applies live filters to your and your friends faces as you look into your phones camera in real time. Having a party? Processing multiple faces at the same time, Youmask is pure fun in any company!
Mehr…
Caricature Studio
Version: 2.0 | Demo (19,95 USD)
Create instant caricutures from photos! Just like caricature artists at your favorite amusement park, now you can quickly create hilarious cartoon portraits of your friends, family....even celebrities! With Caricature Studio 2.0 you can open any photo and instantly morph anyone into a caricature. You can add funny clip art images such as hats, talk bubbles, text boxes. Add text anywhere on the photo.
Mehr…
Mirror Reality: Aging
Version: 2.0 | Freeware
Mirror Reality: Aging is an innovative entertainment app based on Luxands latest development in real-time face recognition and morphing. Think of it as a digital mirror. You look at a webcam and see yourself transformed on the monitor as you watch. The following effects are included: Aging, Zombie, Rejuvenation, Fat, Anorexic.
Mehr…
Living Photos Studio 5
Version: 5.6.05 | Demo (39,95 GBP)
Become a show master in your own home. AquaSoft Living Photos converts your photos into an animated multimedia show in a heartbeat. Pictures, text, music and voice are burned on DVD easily. If you have always wanted to be seen on TV we turn you into a program director. Three steps and your reality show can begin, from hip to respectable, there's something for everyone. Importing pictures, calling wizards, burning videos onto DVD ... easy!
Mehr…
Renee Gifer
Version: 2015 | Demo (29,90 EUR)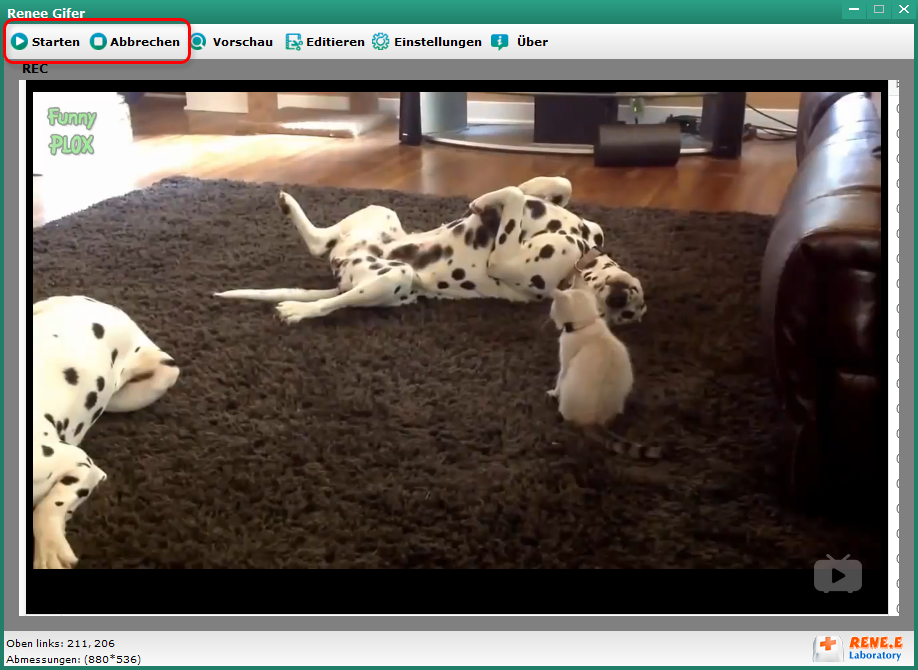 Vielseitiger GIF Animator und Editor. Man kann GIF direkt aus Videos auf Internet oder Desktop erfassen. Braucht nicht Videos herunterladen.
- GIF aus Videos oder Desktop direkt erfassen und erstellen.
- GIF aus Videos auf Internet wie Youtube erfassen.
- Wasserzeichen, Texte oder Bilder in GIF einfügen.
- Mit fortschrittlichem Rechenverfahren die Dateigröße komprimieren.
- Kleine Größe spart die Speicherkapazität.
Mehr…
CaraQ avatar maker
Version: 1.2.12 | Freeware
CaraQ Avatar Maker is a software that helps you to create your personal avatar and msn/skype picture easily. By creating avatars, you can upload your avatars on CaraQ website (http://www.caraq.com/) and share them to all of your friends. You don't need complicate flash skill to create your flash. Simply by using CaraQ Avatar Maker, you are able to perform and create your own personal flash effortless.
Guest ID/Password : guest
Mehr…
Occhi
Version: 1.02 | Shareware
OCCHI:Creative Animation Ad Maker for Smartphone.Small businesses will be benefited the most by using this application for publishing their ads. All these come with a minimal price of USD9.50. Occhi allows its users to create a QR-code and use it for publishing their URL. Occhi is expected to be a successful business ad tool.
Mehr…
honestech Claymation Studio
Version: 2.0 | Shareware (49,99 USD)
With the honestech Claymation, you can easily create stop motion video. Capture images using a digital camera, webcam or DV camcorder, create characters, apply small changes, and add background images and music to create your own claymation movies. *Project and WMV formats *Onionskin, Rotoscope and Chroma Key *Audio Recording *Simple Frame Editing
Mehr…
Flash Buttons InMotion! 2008
Version: 1.0 | Shareware (52,00 USD)
Make interactive, stylish graphics for your website with absolute ease! This website design package will help you to create professional quality web graphics from simple GIF/PNG web buttons (build-in button maker tool) to interactive flash navigation systems (build-in flash navbar creator), 3D buttons, headers and other website graphics elements
Mehr…
IncrediFace
Version: 1.0 | Shareware (19,95 USD)
Put your face or your friends and family into movie poster, famous people, object, animal and hundreds more. Add animation, funny quotes, speech bubbles (callouts), sound effects, voice and background music.
Publish and share the resulting show into your website, send email, burn into CD, print, create screensaver and wallpaper for others to enjoy. You can create your own photo template from any digital photo and share it with others online.
Mehr…