Active Tray
Version: 2.2.1 | Shareware (24,95 EUR)
Active Tray is ground-breaking software which finally allows you to transform your meager Windows System Tray into the most important and useful area of your screen! Go ahead; add programs, documents, folders, internet links, and more! Now imagine adding hotkeys, cascading popup menus, and password protection - and it's all right there, at your fingertips! Get your copy of Active Tray today and watch your productivity skyrocket!
Mehr…
Help Development Studio
Version: 1.92 | Shareware (94,95 EUR)
Help Development Studio is a popular, full-featured, stand-alone, complete help authoring tool, which is designed to create WinHelp, HTML Help, and Web Help files from the same source. The integrated environment, with its easy-to-use interface, includes all that's necessary for the quick and easy creation of high quality help files. Download your copy now and get a FREE 30-day trial!
Mehr…
HelpGear
Version: 6.4.0.2 | Shareware (299,00 USD)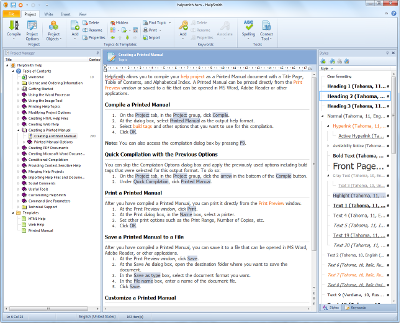 HelpGear is a Help Authoring Tool to create software help materials such as HTML Help, Printed Manual, PDF manual and Web Help resources. You can create HTML Help (CHM) files with HelpGear's CHM maker or a Web Help resource using a single help source. HelpGear includes an innovative Graphical and Video file management tool, built-in Word Processor with Dynamic Styles, support for Topic Templates and tools for creating Help file resources.
Mehr…
HelpSmith
Version: 8.1.0.2 | Shareware (199,00 USD)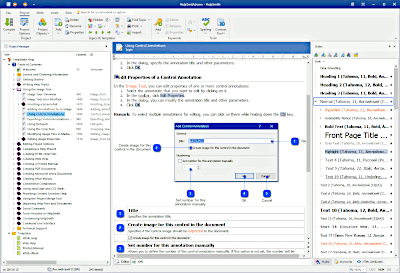 HelpSmith is a popular help authoring tool from Divcom Software which lets you create CHM files, Web Help, PDF, DOC, and Printed Manuals. The tool includes support for dynamic styles and many other unique features. There is an integrated text editor working just like MS Word, TOC and Index creation tools with drag-and-drop support, and so on.
Mehr…