Kategorie Audio & Multimedia / Audio Datei-Recorder (Filter: Freeware)
Any Audio Record
Version: 5.5.5.677 | Freeware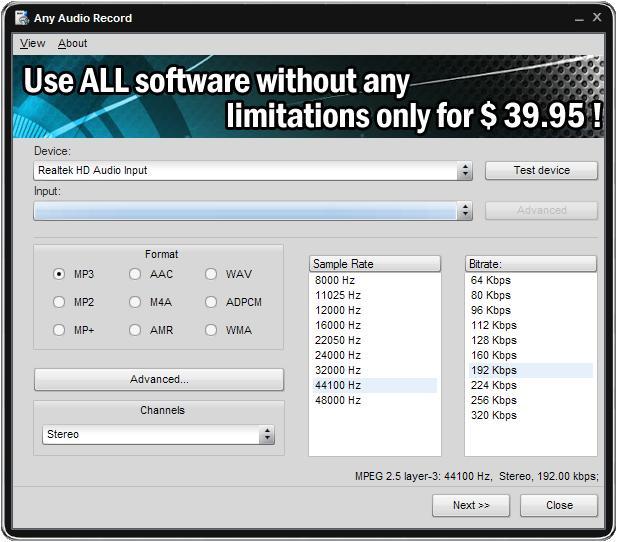 Soft4Boost Any Audio Record ist ein kompaktes Audioprogramm zum Aufnehmen der Audiodaten von unterschiedlichen Eingängen wie Mikrophon, Schallplatten, Ihre beliebigen Videospiele, solche Programme wie Real Player, Skype und Eingänge der Soundkarte.
Mehr…
WAV to MP3 Converter
Version: 6.0.5 | Freeware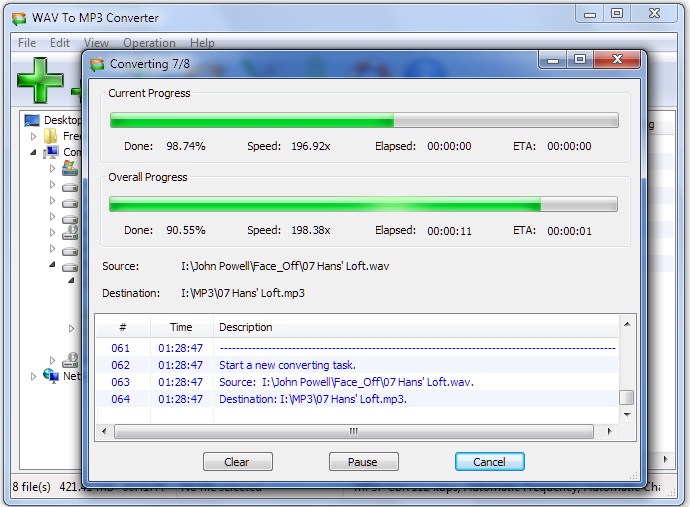 WAV to MP3 Converter is a fast, straightforward yet FREE WAV to MP3 Converter which converts WAV to MP3.
Mehr…
OGG to MP3 Converter
Version: 6.2.0 | Freeware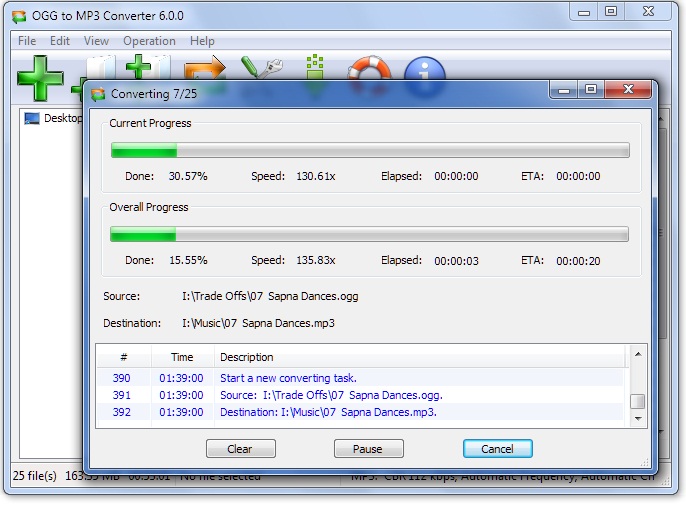 OGG to MP3 Converter is an easy, efficient, fast yet free OGG to MP3 converter. It is capable of converting OGG to MP3 easily and quickly.
Mehr…
Freecorder Toolbar
Version: 3.05 | Freeware
Freecorder Toolbar is a revolutionary new browser-based audio recording program, combining state of the art recording technology, ease-of-use, and some great browser enhancements. It can record what you hear from your PC speakers or from the microphone or line-in inputs on your PC. All your recordings are saved as MP3 or WAV files. Freecorder supports all Windows versions including Windows Vista. And best of all, it's 100% FREE! Get it now!
Mehr…
Sonarca Sound Recorder Free
Version: 5.0.0 | Freeware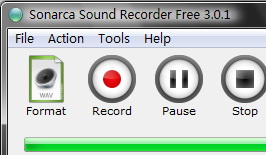 Sonarca Sound Recorder Free is a CD quality free sound recorder, it is your wise choice for online stream recording.
Mehr…
Free Audio Recorder
Version: 6.6.8 | Freeware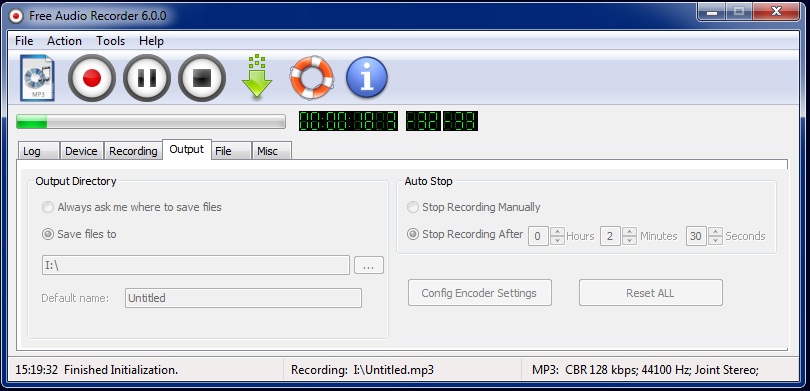 Free Audio Recorder is a powerful audio recording software, with it you can easily record various sound input to WAV, MP3 and OGG. As a voice recorder, it can also record human voice from microphone.
Mehr…
Fox Magic Audio Recorder
Version: 1.00 | Freeware
Fox Magic Audio Recorder records sounds as MP3, WAV files. It is able to use various audio devices/audio inputs for recording. You can generate file names automatically or manually, play the recorded files in the internal audio player, start/stop the recording on timer events, adjust audio settings, set the audio volume, etc. Easy to use and easy to learn.
Mehr…
Pistonsoft MP3 Audio Recorder
Version: 1.10.10.33 | Freeware (24,95 USD)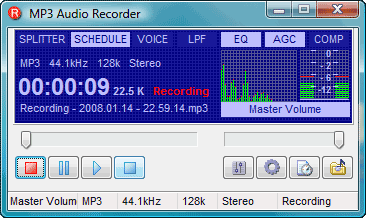 Pistonsoft MP3 Audio Recorder nimmt Audio auf und speichert es direkt in einem beliebigen Format, ohne dass es zusätzlicher Kompression oder Konvertierung bedarf. Alle Bitrates von MP3, WMA, WAV und OGG-Formaten werden unterstützt. Erstellen Sie Audiopräsentationen oder Erzählungen, machen Sie Podcasts im Web, zeichnen Sie Web-Radiostationen, Schulstunden oder Sprachnotizen leicht und bequem auf. Nehmen Sie Audio vom Mikrofon, CD/DVD-Player auf.
Mehr…
DU Audio Editor
Version: 1.0.0.21 | Freeware
The powerful easy-to-use digital audio editing program you can use. With Audio Editor you can: 1-Open a lot of audio files like MP3,MP2,WAV,WMA,OGG,VOX,G726,RAW,DSS,CDA,MPC,PCM,GSM?etc. 2-Save to several audio formats: MP3, WAV, VOX, OGG, G726, WMA, and RAW 3-Edit ID3 Tags of the following file types: WAV, MP3, WMA, and OGG. 4-Record from all available audio sources in your system like microphone, Stereo mix, Line in. etc.
Mehr…
DeGo Free Audio Voice Recorder
Version: 1.2.6 | Freeware
Dego Audio Recorder kann Sound aus beliebigen Audio-Anschlüsse wie Mikrophonen, Linie-in Audio-, Streaming Audio aus dem Internet und Audio von Winamp, Windows Media Player, QuickTime, RealPlayer, Flash und Spiele. Unser Audio Recorder aufzeichnen und exportieren keinen Ton hören Sie ohne irgendeine Qualität zu verlieren, und bieten Ihnen die Möglichkeit, den Ton direkt in MP3, WMA, AAC, OGG, M4A und WAV-Dateien aufzeichnen.
Mehr…