Kategorie Büro / Mathematik- & Wissenschaft (Filter: Demo)
VIMeteo
Version: 1.2 | Demo (9,00 EUR)
- Real-time weather data from 7000 stations all around the world.
- Diagramms for weather data.
- History of weather data for the past 1 - 60 hours.
- USA or European style.
- Data output ( txt-file) for every opened station.
- Frendly user interface.
Mehr…
Chinese Calendrics
Version: 16.06 | Demo (29,95 GBP)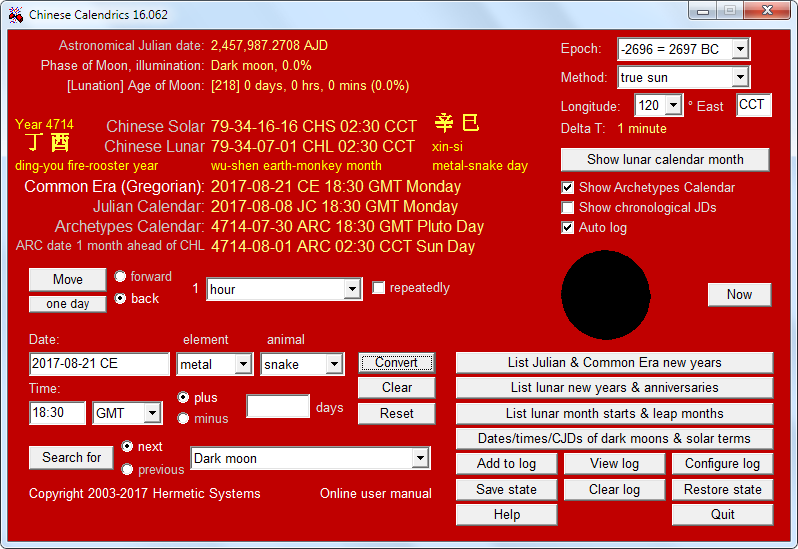 Ein Programm zur Umwandlung von Kalenderdaten. Es kann die Daten des chinesischen, des vietnamesischen und des japanischen Lunarkalenders in Kalenderdaten des julianischen oder gregorianischen Kalenders umwandeln und umgekehrt. Es kann den lunaren Neujahrstag und Schaltmonate für jedes Jahr in den asiatischen Kalendern bestimmen.
Mehr…
NLREG
Version: 6.2 | Demo (195,00 USD)
NLREG performs nonlinear regression and curve fitting. NLREG fits a mathematical function whose form you specify to a set of data values. Virtually any type of function can be fitted. NLREG includes a programming language similar to C that you use for describing the function to be fitted. Two dimensional line and three dimensional surface plots can be generated.
Mehr…
Grab It
Version: XP | Demo (69,95 USD)
Grab It digitizes graphs or charts to obtain the original data. Data can be log, linear, date, or time. This is especially useful for accurately digitizing published data in open literature for comparison against your own data or improving accuracy when digitizing old data that isn't in an electronic format (old hardcopies of charts for instance). Free Demo.
Mehr…
ESTARD Data Miner
Version: 3.1.325 | Demo (500,00 USD)
Estard Data Miner is a comprehensive data mining software, able to unearth hidden relations in data. The newest data mining techniques, built in wizards, intuitive interface and rich functionality make this data mining software a powerful analytical solution. The software can be used in business including: insurance industry, banking, finances. EDM performs statistical analysis, reveals all "If-Then" rules and decision trees for predictioning.
Mehr…
DTREG
Version: 3.0 | Demo (800,00 USD)
DTREG is a powerful statistical analysis program that generates classification and regression decision trees that model data and can be used to predict values. Single-tree, TreeBoost and Decision tree Models can be created.
Mehr…
Synaware Recall
Version: 3.0 | Demo
Entwicklungsplattform für den Entwurf und die Simulation von Neuronalen Netzen. Mit wenigen Handgriffen lassen sich Neuronale Netze konstruieren, welche sich sowohl innerhalb von Synaware Recall als auch in Ihren eigenen Programmen einsetzen lassen. Der Erstellungsprozess von Neuronalen Netzen besteht in der Regel aus Experimenten nach dem Prinzip "Try and error", was mit Synaware Recall optimal und zeitsparend realisiert werden kann.
Mehr…