Kategorie Desktop / Bildschirmschoner: Cartoons
Year Round Screensaver
Version: 3.0 | Freeware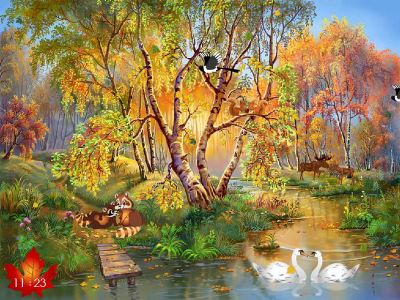 Die Erde ist unser gemeinsames Haus, es ist schön und erstaunlich, das ganze Jahr! Installieren Sie unsere neue Saison Bildschirmschoner und Sie werden feststellen, dass es wahr ist. Perfekt animierte Diashow mit vier hellen und bunten Szenen, die für jede Jahreszeit. Es wird sicherlich Verschönert euren Desktop. Machen Sie eine unvergessliche Reise durch alle vier Jahreszeiten in nur wenigen Minuten!
Mehr…
Sunny Village
Version: 3.0 | Freeware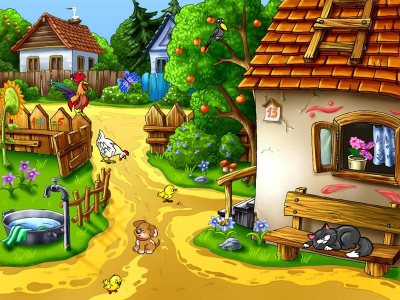 Es ist gute Idee, ein Haus in dem Dorf haben... Diese Wahrheit braucht keinen Beweis! Leben auf dem Land ist viel interessanter, nützlicher und mehr Spaß als das Leben in einer "Concrete Jungle" der modernen Metropole. Wunderschöne bunte Landschaften des Sommers Dörfern, Vögel, Schmetterlinge, Libellen, Kühe, Pferde, Hunde, Katzen, Hühner und Hähne werden Verschönert euren Desktop und verbessern Sie Ihre Stimmung, die ihm einen Sommer Schatten.
Mehr…
Be Mine
Version: 5.0 | Freeware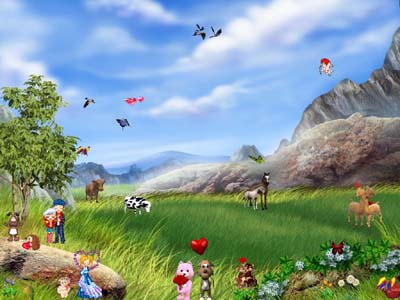 Es ist eine gute Zeit zu feiern, den Urlaub. Genießen str. Valentinstag-Bildschirmschoner mit deiner Liebe! Be Mine Bildschirmschoner ist das beste Geschenk für Ihre Leidenschaft. Multiscenes, animierte Bildschirmschoner mit mehreren Tonspuren wird Ihre Fantasie für eine lange Zeit zu beeindrucken. Herunterladen Be Mine Urlaub Bildschirmschoner!
Mehr…
Easter Rabbits Screensaver
Version: 3.0 | Freeware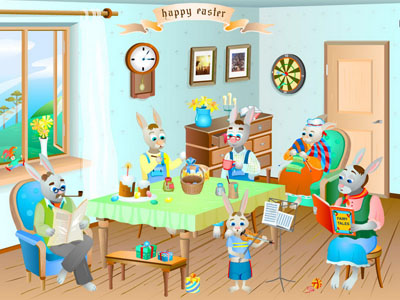 Es ist sicher, Sie und Ihre Familie begeistern! Sehr schöne Ostern Musik, herrlichen Frühling Themen, original lustig animierte Charaktere schaffen Atmosphäre des echten Urlaub auf dem Desktop. Frohe Ostern und können das Hotel Holiday werden voller Freude für uns alle!
Mehr…
Gourdville World Screensaver
Version: 1.0.5 | Shareware (9,95 USD)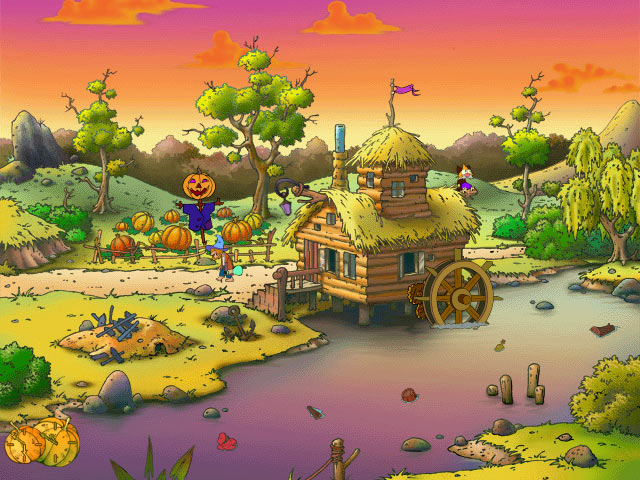 Gourdville Screensaver presents a fabulous land of watermills and pumpkin fields along the majestic Never Never River. This lost heaven is inhabited by kind, simple hearted people, who are busy milling the grain into floor and fishing a mermaid in the river. Invitations to the year's biggest Halloween feast were sent out long ago. Guests are coming. Your ripe orange fruit is waiting to be picked right of the vine.
Mehr…
Downyhood World Screensaver
Version: 1.0.4 | Shareware (9,95 USD)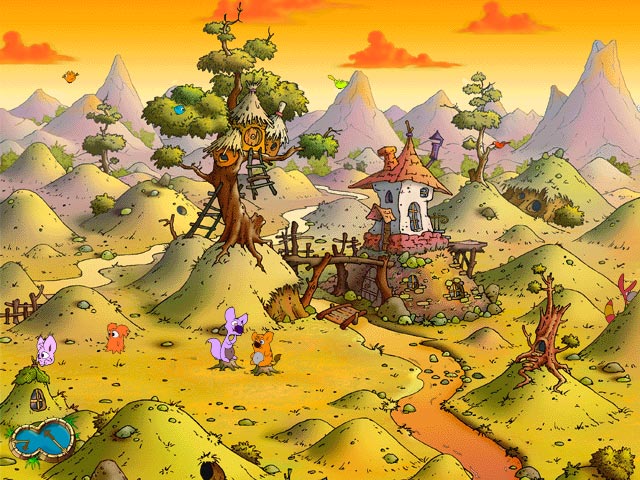 Install this screensaver and spend all the day long with tiny amusing animals living their native lives peacefully and safely in Downyhood country. Each of them behaves in its own exceptional way, with its own personal traits. Together, they make a harmonious and noisy neighborhood crowd. Launch this screensaver and be ready to join them to learn what those cute furry mates are doing every moment of their everyday lives.
Mehr…
Timberland World Screensaver
Version: 1.0.4 | Shareware (5,99 USD)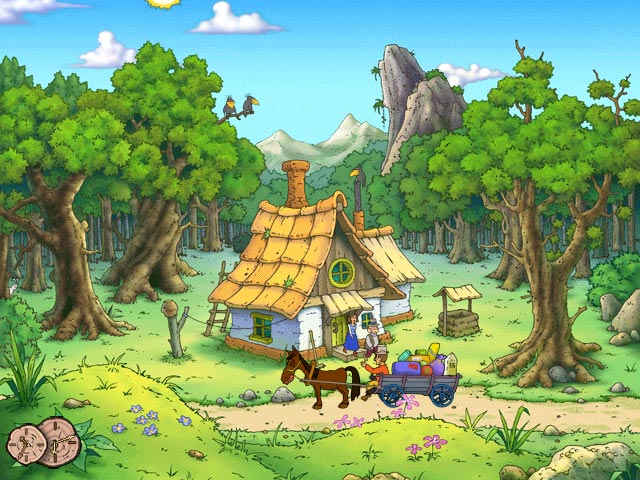 What a peaceful and relaxed atmosphere reigns in this paradise spot! A sunny glade in the middle of the emerald green backwoods is dotted with flowers and mushrooms. The suburbs are populated by funny animals, exotic song-birds and fluttering butterflies. People in a little wooden hut lead a quiet life in harmony with nature. Welcome to Timberland, a creative and inspiring environment to work and relax in.
Mehr…
Amusing South Park Screensaver
Version: 1.0 | Freeware
If you like South Park animated cartoon series, you will just love this excellent Amusing South Park Screensaver. Enjoy the charming cartoon characters smiling at you from your desktop. Plunge into the fantastic and full of exciting adventures cartoon world with this awesome screensaver featuring cool scenes from one of the most popular cartoons in the world!
Mehr…
Funny Futurama Screensaver
Version: 1.0 | Freeware
Do you feel bored? Want to have some fun? Install this great Funny Futurama Screensaver and recall the fabulous comic moments of the amazing animated cartoon. The awesome free slideshow featuring the charming images of immature ridiculous Philip, competent one-eyed Leela, ill-tempered robot Bender and other main characters of Futurama will always keep you in a good mood!
Mehr…
One Piece Shots Screensaver
Version: 1.0 | Freeware
If you love anime cartoons, you have definitely watched the anime hit called One Piece. This fascinating free One Piece Shots Screensaver features all the characters of this awesome manga. Beautiful images of the young brave characters and best cartoon scenes are here for you to reminisce the most exciting moments and episodes of this really outstanding anime series!
Mehr…
Funny South Park Screensaver
Version: 1.0 | Freeware
Do you want to have lots of fun? Download this outstanding Funny South Park Screensaver free of charge and admire funny images of your favorite cartoon characters. Witty troublemakers Stanley, Kyle, Eric and Kenneth together with their families, school staff and friends are here to keep you entertained for a good while!
Mehr…
One Piece Adventure Screensaver
Version: 1.0 | Freeware
Are you dreaming of captivating sea adventures? Want to live a pirate life full of danger and excitement? Then download this free One Piece Adventure Screensaver and join the famous Japanese cartoon characters in their search of the legendary pirate treasure One Piece. Sail over the seven seas, overcome lots of obstacles and let the dreams come true with this amazing screensaver!
Mehr…