Kategorie Desktop / Bildschirmschoner: Sonstige (Filter: Freeware)
Kaminfeuer Comprehensive Edition Free
Version: 5.0 | Freeware
Dieser Bildschirmschoner verwandelt Ihren PC in einen Kamin. Eine Feuersequenz in ultrahochauflösender Qualität und realer Sound sorgen für eine gemütliche Atmosphäre. Mit dem eingebauten Wettergenerator können Sie es draußen regnen lassen. Es stehen zahlreiche Darstellungsarten zur Verfügung, u. a. bildfüllend, in Breitwand, als Kachel, vertikal geteilt oder zufällig. Die Wiedergabe auf zwei Monitoren gleichzeitig ist ebenfalls möglich.
Mehr…
Halloween Mystery Screensaver
Version: 2.0 | Freeware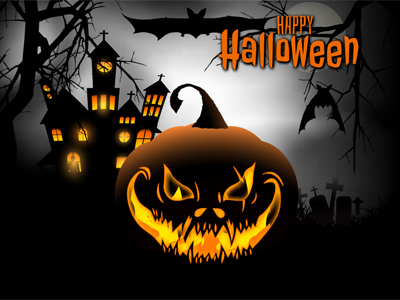 Halloween Urlaub kommt sehr bald! Lieben Sie Ihre Nerven kitzeln? Dann ist dieser Bildschirmschoner genau das Richtige für Sie! Wir präsentieren Ihnen einen kostenlosen animierten Bildschirmschoner Halloween Mystery. Willst du die Atmosphäre von Halloween fühlen? Fliegende Fledermäuse, ein verlassener Friedhof, riesige alte Bäume, Kürbisköpfe und geheimnisvolle Gestalten irgendwo weit weg. Wirklich interessant?
Mehr…
3D Ocean Fly Screensaver
Version: 2.0 | Freeware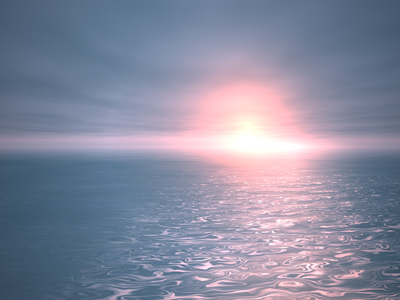 Machen Sie sich bereit für ein Kreuzfahrtschiff mit dem kostenlosen 3D Ocean Fly Screensaver. Fliegen Sie über das Meer, als ob Sie an der Spitze des Ozeandampfers stehen. Dieser Bildschirmschoner zeigt Ihnen eine echte animierte 3D-Szene mit verschiedenen Effekten. Sie werden große und kleine Wellen auf dem Wasser sehen, die die Sonne am Sonnenuntergang Abend reflektieren. Wind fügt Wellen auf der Wasseroberfläche hinzu.
Mehr…
Cake Mania Game Screensaver
Version: 1.0 | Freeware
This free Cake Mania download screensaver features Jill, a Cake Mania game character, serving all sorts of customers. Fun situations, great variety of amusing Cake Mania game scenes and lovely gameplay. Download free Cake Mania game screensaver and help Jill earn enough money to re-open her grandparents' beloved bakery.
Mehr…
Free Vista Screen Saver
Version: 1.0 | Freeware
After five years of silence Microsoft finally presented its brand new Windows Vista but it is well worth the wait. With this adorable screensaver you can enjoy Vista's high-end visually engaging graphics right on your desktop absolutely free!
Mehr…
free Video 2 Screensaver
Version: 4.01 | Freeware
free Video 2 Screensaver wandelt Videos in einen Screensaver um. Machen Sie sich Ihren eigenen ganz persönlichen Bildschirmschoner aus Ihren Lieblingsvideos. Die Videos werden im Full-Screen-Modus abgespielt, inklusive ihrer Sounds.
free Video 2 Screensaver ist einfach zu bedienen und unterstützt alle Videoformate vom Windows Mediaplayer, inklusive derer, die Codecs benötigen.
Mehr…
Free Fire Screensaver
Version: 2.20.134 | Freeware
When you fire up our Free Fire Screensaver, each item on your desktop - including icons and all open windows - will appear to catch on fire with glowing, smokey effects, crackling and popping sounds, chimes and music. Your friends will say: Oh, your desktop is BURNING!
Mehr…
Free Magic Fantasy Screensaver
Version: 1.0 | Freeware
This fascinating fantasy screensaver will bring a sense of magic and adventure to your desktop. You will visit the undiscovered lands of unicorns, dragons and fairies. Explore this magic world now!
Mehr…
Free Matrix Code Screensaver
Version: 1.0 | Freeware
You have always felt that there is something wrong with the world around you. This screensaver will put peculiar matrix code on your desktop and you will see everything anew.
Mehr…
Places I'd Rather Be Screensaver
Version: 2.3.1 | Freeware
Places I'd Rather Be Screensaver allows you to build a travel-related screensaver. Just type in the name of any place you would rather be (such as Disneyland or Tropical Island), and the program will automatically retrieve related images from the Internet. You can then use these images to design a slide-show-style screensaver with transitions and other cool effects.
Mehr…
Astro Earth 3D Screensaver
Version: 1.0 | Freeware
After you download this screensaver you won't ever have to buy a worldwide travel! It's on your screen! Realistic 3D Earth model will rotate on your desktop.
Mehr…
Picture Cube 3D
Version: 1.12 | Freeware
Show off your favorite photographs on a spinning 3D picture cube. You can even add music to play along while showing your photos. Use your digital camera images to create a custom photo album. There are many user options available including a spinning, zooming, or bouncing cube. An installer and uninstaller is included.
Mehr…