Kategorie Desktop / Themes & Wallpaper
Halloween ScreenSaver
Version: 6.0 | Demo (9,95 USD)
Journey through our 3-D haunted cemetery as the undead rise from their graves and frolic in the moonlight. Skeletons, zombies, rats, crows, ghosts, and other unholy creatures dance through tombstones as disturbing sounds and dreary music fills the air. Every part of the screensaver is customizable from the characters, to the chilling music and sound effects. Registered users get a bonus Theme Pack containing over 500 icons, cursors & backgrounds.
Mehr…
Tropical Aquarium ScreenSaver
Version: 6.0 | Demo (9,95 USD)
Beautiful screensaver features over 30 animated sea creatures. Many breeds of tropical fish plus sharks, whales, mermaids, crabs, clams, sea horses, scuba divers, and the sinking mafia snitch! This screensaver is fully customizable, allowing you to add and remove sea creatures, music, sound effects, and more! Register now and get a Theme Pack containing over 100 desktop icons, desktop wallpapers, and animated cursors.
Mehr…
Recover Partition
Version: 4.03 | Shareware (3.346,00)
Kernel for FAT and NTFS, software to recover partition is result oriented and exclusively designed to deal with issues generated because of partition corruption, deletion or formatting.
Mehr…
AVI/MPG/WMV Screensaver
Version: 3.14 | Shareware (17,95)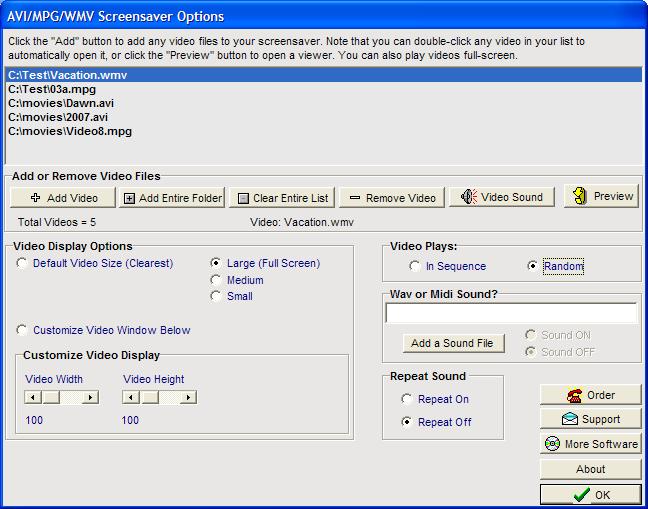 View your own MPEG, AVI, or WMV videos as a screensaver. You can play your videos randomly or in sequence, and you can adjust the size of the videos playing or stretch your videos full-screen if you wish. Video sound is also included. Other options include previewing each video from the settings window, playing a midi or wav sound file, repeating the sound file, and password protection.
Mehr…
A+ Screensaver Creator
Version: 3.16c | Shareware (14,95)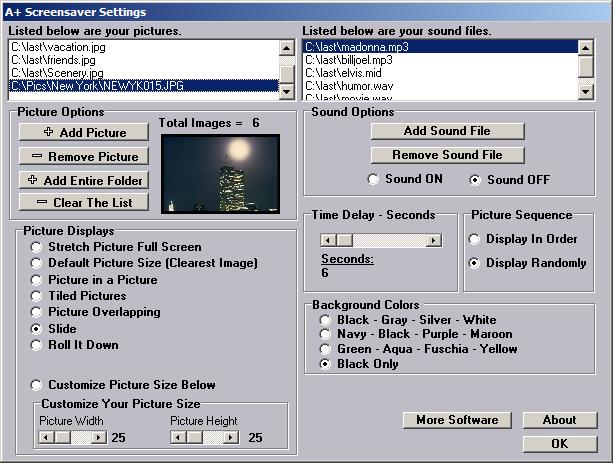 Display your own pictures (including JPEG images) as a screensaver while listening to your favorite sound files, including MP3. Other options include tiling the pictures on your screen, displaying your pictures randomly or in sequence, displaying a picture in a picture, overlapping pictures, fading pictures in and out, sliding pictures, and more.
Mehr…
Video Screensaver Maker
Version: 2.13 | Shareware (69,95)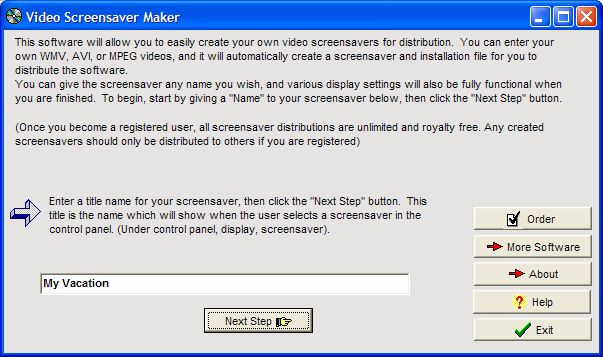 Enter your own AVI, WMV, or MPG videos, then automatically package and distribute to others as a video screensaver, royalty free. Simply select any AVI or MPEG videos on your hard drive, and a screensaver is automatically created with an installation file. (Runs on all Windows systems. All created screensavers also run on all Windows systems).
Mehr…
ALTools Haunted House Halloween Desktops
Version: Series-12 | Freeware
Trick-or-Treat with these Spooky Haunted House Halloween Desktop Wallpapers. The ALTools Eggheads are out trick-or-treating this Halloween when they find a spooky haunted house. Dare they approach the foreboding mansion? Does Old Man Skelly give children candy? Or does he eat small children like everybody says? Find out in these high-quality Halloween desktop wallpapers. That is... If you have the courage to... (It's ok to be a chicken! NOT!)
Mehr…