Kategorie Entwicklung / C | C++ | C#
Add-in Express 2008 for Outlook Express
Version: 2008 | Shareware (519,00 EUR)
With this visual RAD toolkit you can easily develop secure, managed, isolated, version-neutral and deployable plugins for Outlook Express on Windows Mail. Add-in Express provides you with unified extensibility model based on familiar interfaces and objects of MS Office and Outlook, visual designers for customizing Outlook Express menus and toolbars, advanced view and form regions and more. It directly supports VB .NET, C#, C++ and RO Chrome.
Mehr…
Add-in Express for Internet Explorer
Version: 2010 | Shareware (202,00 EUR)
This all-in-one framework provides a simple and quick way to customize Internet Explorer with your own browser extensions. You can create thread-safe, secure, isolated, deployable and context-sensitive add-ons for Internet Explorer IE 6, 7 and 8 (32- and 64-bit) with your menu items, toolbar buttons, context menus, toolbars, side-bars and keyboard shortcuts. It directly supports VB.NET, C#, C++ and Delphi Prism.
Mehr…
Universal Report
Version: 9.0 | Shareware (249,00 USD)
Universal Report is a generic reverse engineering tool for management and automatic documentation of source codes (program files). Its goal is to easily generate a structured and highly formatted overview of a given set of program codes. A session can be achieved either in a step-by-step way or in a completely automatic way. Universal Report will scan your program files, header files, form files, and database files.
Mehr…
TVideoGrabber .NET Video SDK
Version: 10.5.1.4 | Shareware (695,00 USD)
The TVideoGrabber SDK is a video capture,media player and video processing component that captures video sources like USB webcams, ONVIF IP cameras, PCI capture cards, BlackMagic Decklink, AverMedia Live Gamer portable, etc... It includes frame capture, video recording with audio/video compression, video streaming, motion detection, graphic and text overlays, video PIP from a 2nd component, rotation, playlist.
Mehr…
EaseFilter Data Protection SDK
Version: 4.2.1.1 | Shareware (19.999,00 USD)
EaseFilter Data Protection SDK provides a comprehensive data protection solutions for the sensitive data.The SDK includes the build in encryption driver engine, it can encrypt and decrypt the files transparently with 256 bit AES algorithm; The SDK includes the file access control driver engine, it can prevent the access to sensitive files by unauthorized users or processes; The SDK also includes the file I/O access monitor driver engine.
Mehr…
Stimulsoft Reports.Net
Version: 2015.1 | Shareware (699,95 USD)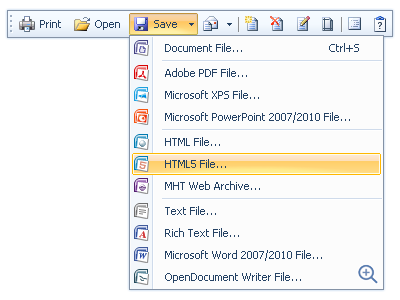 Stimulsoft Reports.Net ist der Berichtsgenerator, der Sie flexible und reiche Berichte erstellen hilft.Die Berichte werden im bequemen Designer mit der benutzerfreundlichen Schnittstelle erstellt. Mit Stimulsoft Reports.Net können Sie die Berichte auf der Grundlage der verschiedenen Datenquellen erstellen. Die schon erzeugten Berichte kann man sowohl in WinForms, als auch in ASP.NET verwenden.
Mehr…
Falco Free Animated GIF Library
Version: 6.0 | Freeware
Loading and Save. C++ and Delphi samples. Show Animated GIF. Delphi and VC++.
Mehr…
UBIQ Mobile
Version: 1.0 | Freeware
Mobile development made easy! Ubiq Mobile is a cross-platform rapid development environment allowing to quickly build mobile apps for Android, Apple iOS, Windows Phone 8 and Java ME mobile devices. Cloud-based architecture enables running your application on a .NET server, while the readily available mobile clients run your apps on all supported mobile devices.
Mehr…
Falco Free Script Processor
Version: 6.3 | Freeware
Falco Free Script Processor Library. VC++. Delphi.
Mehr…
Time Series API
Version: 2.1.0 | Demo (269,00 EUR)
Time Series API is a professional C++ class library for simulating (backtesting) and deploying financial trading strategies as well as general purpose time series modelling. The library is a stand-alone time series engine that can be extended via a component object model. Models are defined using an easy to use 'formula syntax and semantics' made possible by a set of lightweight interface classes that supersede the component framework.
Mehr…
TA4.Net
Version: 1.0 | Shareware (111,95 USD)
Technical analysis library for NET. It comprises 76 most popular technical analysis functions. Technical Analysis functions usage samples are available for both C# and VB.Net. You can use TA4.Net for Windows, Windows CE, Mobile and Web Application Development. With TA4.Net you can analyze stock quotes, any market prices, futures and commodities, stock options. Real time quotes or end-of-day historical quotes are suitable to stream into TA.NET.
Mehr…
ASP.NET Ajax Chat
Version: 1.0 | Shareware (79,00 USD)
If you're looking for an easy to use yet extremely powerful Ajax chat solution, then ASP.NET Ajax Chat may be just what you're looking for. The software is simple to install, fast and customizable. It uses AJAX to smoothly refresh (no flicker) and supports multiple rooms, private messages, moderation (kick, ban), customized themes based on CSS and much more!
Mehr…