Kategorie Entwicklung / Hilfe-Tools
Help+Manual
Version: 7.3.1 | Shareware (399,00 USD)
Help+Manual is a single-source help authoring and content management system for both single and multi-author editing. Working with Help+Manual is as easy as writing text with a word processor. Help+Manual scales from small to really large projects with thousands of pages and creates Windows help files, Webhelp and manuals in print and PDF format. Try yourself and download a trial of Help+Manual! Writing help has never been easier.
Mehr…
Eltima Serial Port Terminal
Version: 5.0 | Shareware (35,95 EUR)
Eltima Serial Port Terminal is an ideal tool for testing, debugging and troubleshooting serial port devices. It lets you work with numerous number of ports simultaneously, both serial and virtual ones. You can easily alter baudrate, databits, parity, stop bits, flow control parameters and dynamically apply these changes to serial port settings on the go. You can always check for history of typed commands.
Mehr…
Dr.Explain
Version: 5.4.1031 | Demo (190,00 USD)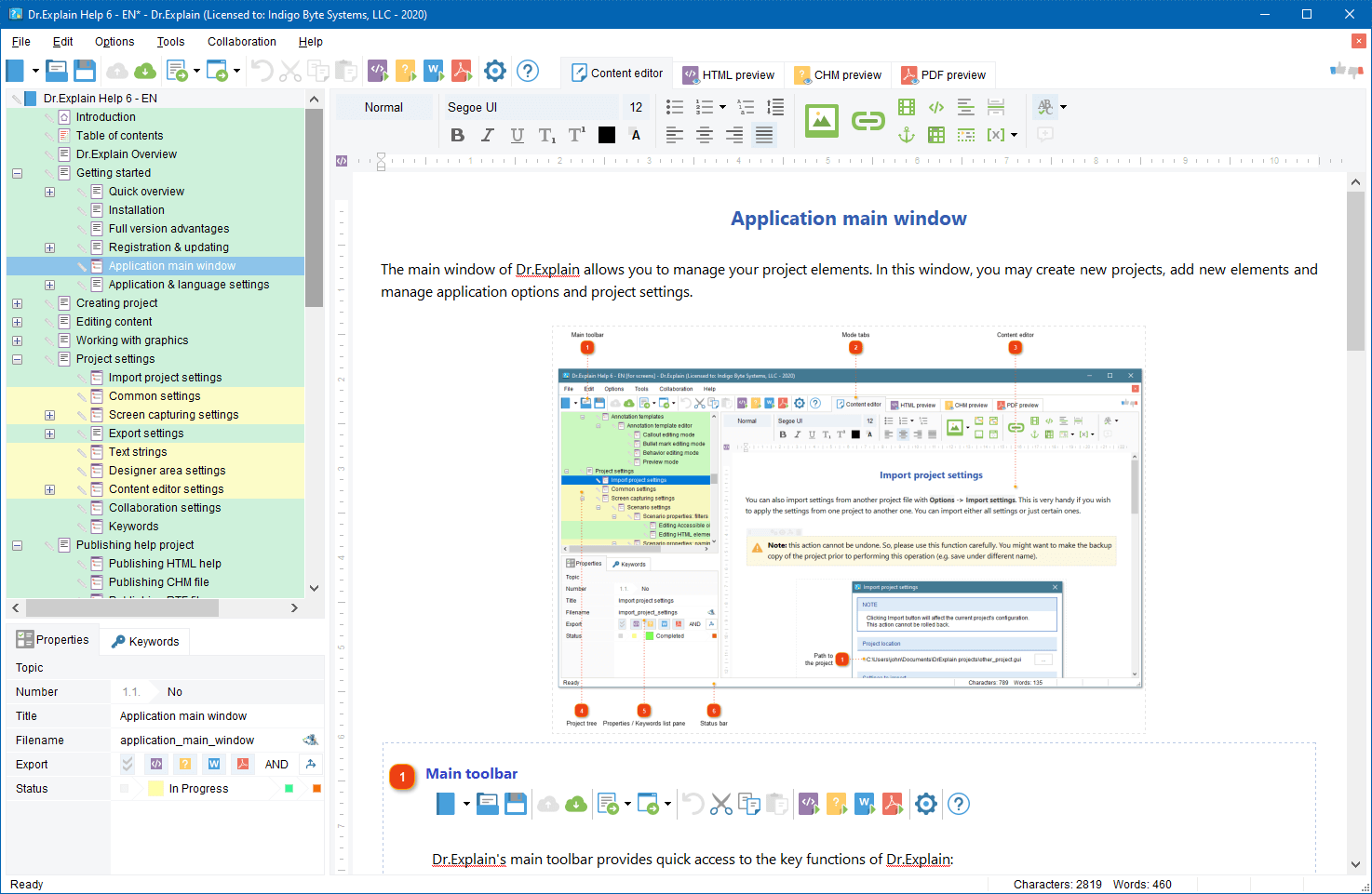 Dr.Explain ist ein Programm, mit dessen Hilfe Sie Hilfedateien, Benutzerhandbücher, Online-Anleitungen und Dokumentationen für Softwareanwendungen erstellen können. Die einzigartige integrierte Technologie macht es möglich, die Erstellung von Dokumentationen für Programmfenster und Bildschirme beinahe vollständig zu automatisieren. Dr.Explain erzeugt aus einer einzigen Quelle Dokumentationen im HTML, CHM, RTF und PDF-Format.
Mehr…
Adivo TechWriter for XML Schemas
Version: 2009.R3 | Shareware (149,00 USD)
TechWriter for XML Schemas is an XML documentation tool that generates documentation for XML Schema Definitions (XSDs), DTD, JSON and XML. Using Adivo's documentation generator for XML Schemas, you can save time and money, synchronize the documentation with your schema, and easily target different audiences. TechWriter's documentation generator automatically produces reference documents in PDF, CHM, RTF, XML and HTML formats.
Mehr…
MASM Programmers Guide
Version: 6.10 | Freeware
The Microsoft Macro Assembler Programmer's Guide provides the information you need to write and debug assembly-language programs with the Microsoft Macro Assembler (MASM), version 6.1. This guide enhanced features of the language and the programming environment for MASM 6.1. This Programmer's Guide is written for experienced programmers who know assembly language and are familiar with an assembler.
Mehr…
Mext
Version: 1.46 | Freeware
Text-Editor, der für das Schreiben von Programmen wird, hilft, die Erstellung technischer Dokumentation, Erstellen von Webseiten. Der Editor basiert auf der Erstellung der Dokumente, in denen strenge Einhaltung von Datenblöcken (Text, Bilder, Tabellen) mit bestimmten Arten ist es wichtig konzentriert.
Mehr…
HepHilfe
Version: 2.6 | Freeware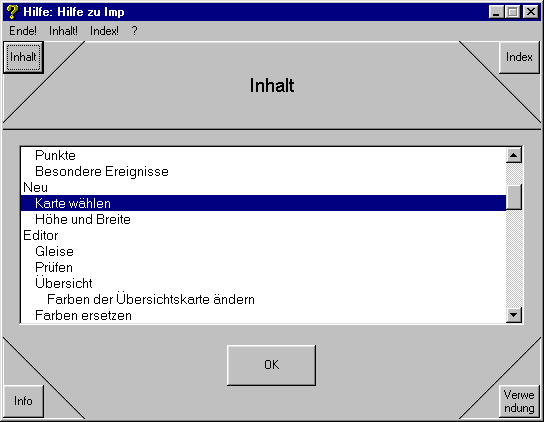 Diese Hilfesystem für Visual Basic - Programme ist eine einfache Alternative zum Windows-Hilfesystem. Sie können mit dem enthaltenen Editor sowohl Hilfedateien im reinen Textformat als auch im RTF-Format erzeugen. Durch ein Inhaltsverzeichnis kann der User bequem durch die Hilfe navigieren.
Mehr…
Switch OST to PST
Shareware
PDS OST to PST converter software - Switch OST to PST. With the help of OST to PST software you can transfer data from OST to PST along with every email properties- To, cc, and bcc, from, date, time as well as it import OST to outlook.
Mehr…
Help Editor
Version: 6.0 | Shareware (146,00 EUR)
Fortgeschrittene Hilfe-Autoren-Software: - Editieren mit WYSIWYG HTML Editor mit Ribbon im Word 2010 / Windows 8 -Stil. Die Web-Hilfe ist mittels jQuery implementiert und mit praktisch allen Browsern. - Benutzen Sie Themen -Vorlagen und Quick Parts als Textbausteine für Seiten-Entwürfe und Seitenabschnitte. - Beinhaltet das Help Capture - Tool, um komplette Themen-Seiten aller Teile der Benutzeroberfläche Ihrer Applikation zu erstellen.
Mehr…
Easy HHK
Version: 2.0 | Shareware
Easy HHK is a is an HTML Help development tool used to generate an hhk index, map and alias files which in turn is used to compile a chm help file. It reduces what could be hours of work into mere seconds. Editable default and secondary exclude lists can optionally be used to exclude unwanted words from the index.
Mehr…
HelpCruiser
Version: 2.2 | Shareware (99,00 EUR)
Program HelpCruiser is designed for creating documents in popular formats such as HTML, CHM, PDF, RTF, XML etc. HelpCruiser is optimized for solving tasks that appear during the process of creating help files, descriptions and manuals for software products. HelpCruiser allows you to tune parameters of text layout, graphics, lists of key words, also of internal and external links.
Mehr…
fpHelp Builder for SharePoint Designer
Version: 3.2.2 | Shareware (11,95 USD)
Authors can use fpHelp add-in for Microsoft SharePoint Designer to create windows helps for a software application or content for a multimedia title. As an information delivery system, HTML Help is suited for a wide range of applications, including training guides, interactive books and newsletters. In a few mouse clicks you will receive the CHM file from your SharePoint Designer web site. Also you can decompile any CHM file into web site.
Mehr…