Kategorie Entwicklung / Installation & Setup (Filter: Freeware)
CreateInstall Free
Version: 6.2.1 | Freeware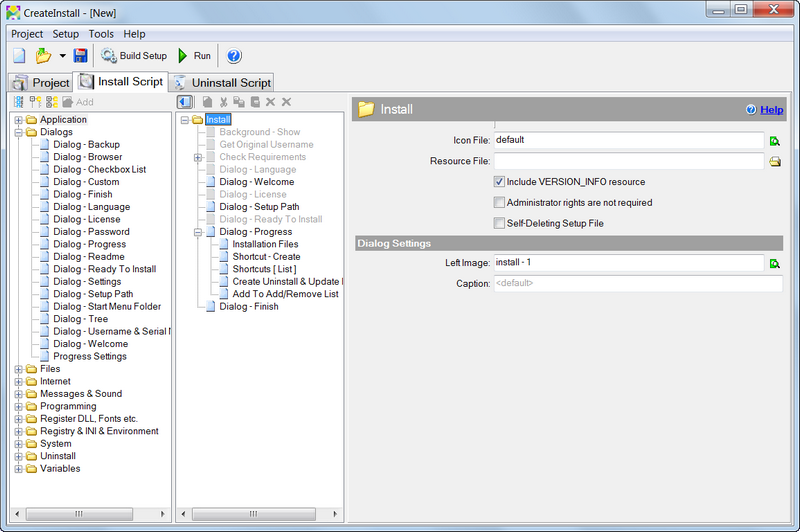 CreateInstall Free Edition is a freeware flexible builder of professional installations. Building installation projects are surprisingly easy with its simple user interface. The resulting installation files can be compressed into end user friendly installations. Features include 'Licensing', 'Uninstalls', 'Registry Entries/Extracts', 'INI Files', 'Multi-Directory Deployment', 'Shortcut and Menu Creation'.
Mehr…
SSE Setup
Version: 7.4 | Freeware
SSE Setup is a free, easy to use, install creator ( setup builder ) to make installers for your software. Unlike many other products, it's full-featured, trusted, mature, and incredibly easy! Create your installer in minutes, not days. Makes small EXE's/ZIP's or burn to CD/DVD. All the basics plus multi-language, Internet updating, detailed prerequisite checks, 64-bit, non-admin, Microsoft Access deployment, more! SSE: Simple, Smart, Easy!
Mehr…
InstallAware Free Installer
Version: X6 | Freeware
InstallAware's new Free Installer runs inside Visual Studio and creates setups automatically, by scanning your loaded solutions for dependencies and output files, and including them in your setup. This special edition of InstallAware is freeware! You will be able to set basic project properties for your InstallAware setup directly inside the Visual Studio environment. You will also be able to reuse projects created by InstallAware's Free Edition.
Mehr…
ISSI
Version: 5.1.9.0 | Freeware
LOGAN's Inno Setup Script Includes ist eine Sammlung von Funktionen die sehr einfach in bestehende Setup eingebaut werden koennen.
Mehr…
SuperOrca
Version: 1.0.0.0 | Freeware
SuperOrca from "Pantaray Research Ltd." is a direct replacement to the "Orca" utility from Microsoft. SuperOrca may be used to examine and modify an MSI database. SuperOrca - can be freely downloaded from the internet, no need to download and install the entire Microsoft SDK. SuperOrca - will allow you to scan and manipulate all MSI database table in an intuitive and user friendly manner.
Mehr…
Actual Installer Free
Version: 6.5 | Freeware
Kostenloses Tool für die Erstellung von Software-Installer für Windows-Anwendungen. Actual Installer Free packt Anwendung Dateien und erstellt ein einzelnes EXE-Datei zur Verteilung bereit. Mit einer intuitiven Benutzeroberfläche, die Schaffung eines Installers dauert nur wenige Minuten. Das Programm unterstützt alle grundlegenden Funktionen von Installateuren: multi-language Installation, Lizenzverträge, ReadMe und vieles mehr.
Mehr…
Excelsior Installer
Version: 2.2 | Freeware
Excelsior Installer is a freeware tool to create professional and compact installers for Windows applications with almost no efforts. It produces self-installing .EXE's which is best form for Internet distribution. Runs smoothly on almost all kinds of Windows. Supports English, German, French, Italian, Spanish, Japanese, Polish, Brazil and Russian languages.
Mehr…
InstallSimple
Version: 2.9 | Freeware
Install Simple is a very compact and powerful utility to build your installation packages in seconds, instead of hours! Setups are packed into single exe-file for easy distribution. The extractor module has extremely small size (only 24 KB overhead over compressed data size). Using a very practical and intuitive assistant, you can establish parameters for the installation process of your product for any Windows platform.
Mehr…
Oak Studio Installer
Version: 10 | Freeware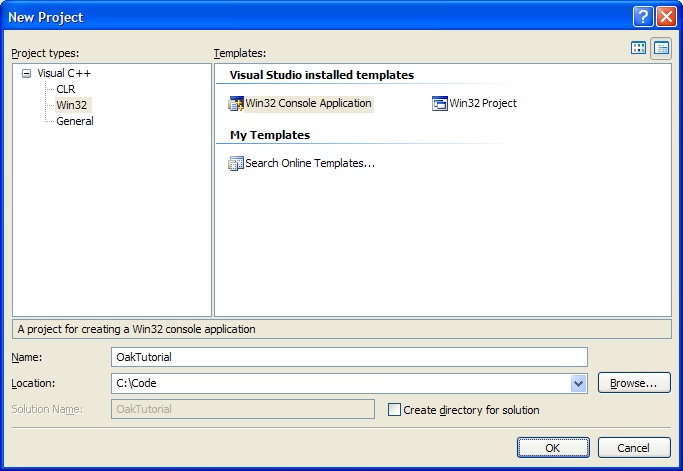 The Oak product family of Toradex combines the cost and performance advantage of highly integrated precision sensors and multi purpose generic interfaces with the ease-of-use of a standard and low cost USB connection. Connect up to 110 Oak USB Sensors to a single USB port of your computer or Colibri module with the help of standard USB hubs and read out your real-time data at the guaranteed USB latency of 1 millisecond.
Mehr…
MH-Setup
Version: 1.51 | Freeware
Freier skriptgesteuerter (Un)Installer für eigene Programme. Geringe Größe für schnellere Downloads (komprimiert ca. 110kB). Ermöglicht Komponentenweise (De)Installationen. In Deutsch und Englisch verfügbar.
Mehr…
Inno Script Generator
Version: 1.0.3.1 | Freeware
Inno Script Generator ist ein Tool das Ihnen hilf beim erstellen und ändern von Installation Skripte für Jordan Russell's Inno Setup. Diese neue Version von Inno Script Generator unterstützt die neueste Versionen von Inno Setup (Jordan Russell, Martijn Laan) und auch ISTools (Bjornar Henden). Diese Anwendung ist in verschiedene Sprachen verfügbar. Die Software erstellt automatisch eine Code Sektion wenn erforderlich für den Anwendung.
Mehr…
NSIS Skincrafter plugin
Version: 2.6.1 | Freeware
NSIS SkinCrafter Plugin is a freeware developer tool meant for skinning of install packages created with NSIS installer. Use NSIS SkinCrafter Plugin if you want your setup packages to look unique and stylish. In combination with SkinCrafter library you can get complete package: skinned installer + skinned end-user application.
Mehr…