Kategorie Entwicklung / Management & Distribution (Filter: Shareware)
.Net Licensing Pro
Version: 9.0.0.0 | Shareware (74,95 USD)
100% .NET solution for licensing controls and applications written for the .NET Framework (C#, VB.NET). Currently available for .NET Framework 3.5, 4.0, 4.5 and Windows 8 Store app. It uses 2 different licensing schemas: Licensing by issue license file, and Licensing by secure encrypted license keys. Main features: Strong encryption, Flexible license content, Encrypt code and data, Time/Usage Limited Evaluation, Source Code Integration.
Mehr…
Transaction
Version: 1.7 | Shareware (59,00 USD)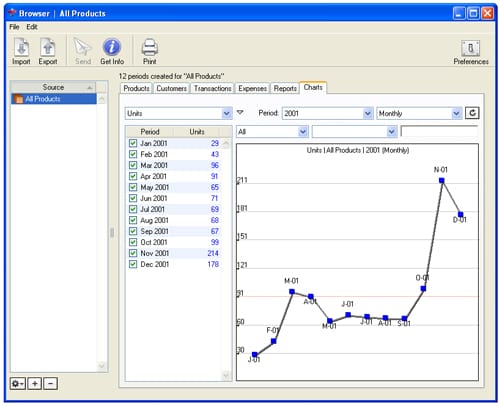 Transaction is an easy-to-use, full featured and multi-purpose interactive data analysis and reporting tool intended to help you control your online sales. Transaction can serve several small to medium management needs for either private users, software developers or small businesses making keeping track of online sales a snap. With a few clicks you can start importing your existing transactions and create reports and charts in minutes.
Mehr…
Robosoft
Version: 3.1.561 | Shareware (99,00 USD)
RoboSoft is an advanced software promotion utility for professional shareware developers. The program provides access to an on-line database of 600+ download site templates. The templates are used to fill out submission forms automatically. The database is supported by a large developer community and is updated daily. With RoboSoft, you can accurately submit your product info to hundreds of download sites and track the results.
Mehr…
Rema - Release Management
Version: 1.1.3.41 | Shareware (29,00 EUR)
Rema ist ein Tool für Softwareentwickler, welches hilft, eigene Projekte besser zu organisieren und zu verwalten. Mit im Paket ist ebenfalls eine Internetveröffentlichung der Projekte via PHP Skripten, inklusive Whatsnew Seiten, Downloadportal, Online Shop, kurze und detaillierte Produktbeschreibungen, Screenshots u.v.m. Die Rema-GUI verwaltet ebenfalls ihre Kundendaten und Lizenzen.
Mehr…
ShareGuard Copy Protection
Version: 4.0 | Shareware (29,95 USD)
ShareGuard: This program is for Shareware developers who want to protect their software or data. This is a software copy protection system. ShareGuard consists of 4 components: (1)ShareGuard Lock (2)ShareGuard Key (3)ShareGuard Locksmith (4)CRC Check. ShareGuard will work with eBookGuard, MovieGuard, MP3Guard, PDFGuard or MS Access, VB, .NET, screen savers or EXEcutables. V4.1 allows for online activation and deactivation or network licensing.
Mehr…
Licence Protector
Version: 4 | Shareware (550,00 USD)
Licence Protector verwaltet Lizenzen und Module (Lizenz Manager), erstellt Demo- und zeitlimitierte Versionen (Trial Versionen), bietet einen Softwarekopierschutz, unterstützt Netzwerklizenz per Benutzer, PC/Seat und concurrent user (floating Lizenz). Web Aktivierung und automatische Lizenzgenerierung (e-commerce Integration). Hardware Schutz mit Standard USB-Stick als Alternative. In 13 Sprachen verfügbar.
Mehr…
WTM Copy Protection / CD Protect
Version: 2.65 | Shareware (300,00 EUR)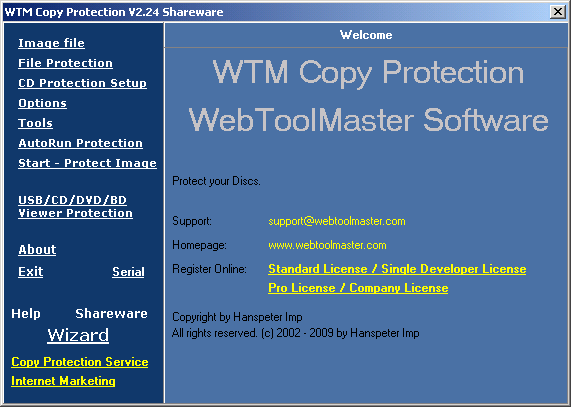 WTM CD Protect - Schützt CDs gegen das illegale Kopieren. Mehr Gewinn durch den Einsatz eines Kopierschutzes. Mit WTM CD Protect ist es aber möglich mit handelsüblichen Brennern und CDs in Kleinmengen auch mit einem wirkungsvollen Kopierschutz zu versehen.
Mehr…
Manco .NET Obfuscator
Version: 4.5.4 | Shareware (204,95 USD)
Manco.Obfuscator is designed to convert .NET assemblies into the form which is hard to read after de-compiling to the languages like C# or VB.NET. It obfuscate name of the classes, fields, methods and other elements, which aren't a public. It allows resign assemblies after obfuscation using SNK or PFX files.
Mehr…
QPack - Application Lifecycle Management
Version: 5.3.0 | Shareware
QPack by Orcanos - the leading solution for Application Lifecycle Management - ALM 2.0 - Requirements Software Solution - for software developement and for medical devices development, medical software testing, medical device software validation. Complete and structured solution or a software project, from requirements definition, through design and specs to customer delivery - the complete Application Lifecycle Management solution.
Mehr…
LabelMee Software Rebranding
Version: 6.0 | Shareware (195,00 USD)
Rebranding leistungsstarke Software-Tool, ermöglicht Ihnen mit allen erforderlichen Mittel zur Schaffung und Erhaltung von mehreren Marken für Ihre Software. Es unterstützt die breite Palette von Entwicklungsplattformen wie C / MFC,. NET, Java, Delphi und Datenbanken. Sie brauchen nicht Quellcode oder Compiler zu starten Rebranding, da LabelMee Rebrander mit kompilierten Binärdateien. Verwenden Sie es jetzt und rebrand Sie Software in ein paa
Mehr…
BoxedApp Packer
Version: 3.3.0.2 | Shareware (299,00 USD)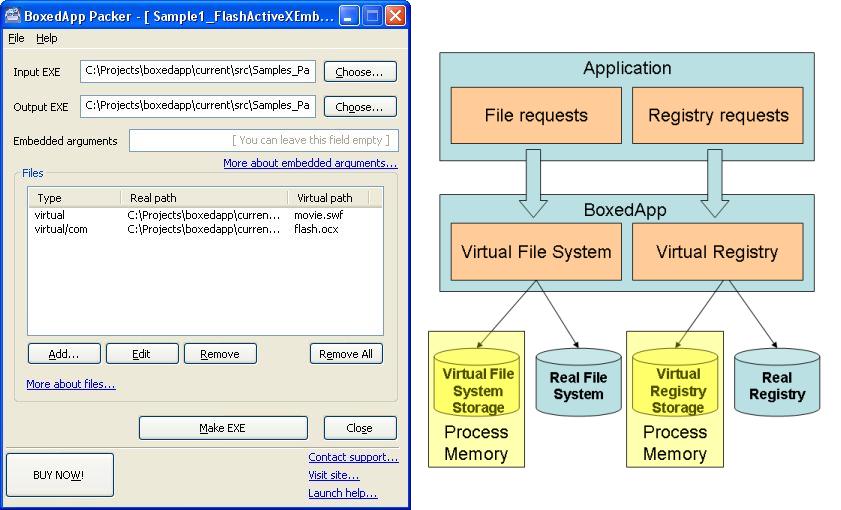 Developer utility for creating full-fledged applications that don't require the installation and can be packed in a single self-sustaining executable. Your applications may utilize third-party libraries and components and get the most of your PC, and yet not affect the computer's physical registry or hard drive, as they would be extracted directly into memory, virtual space and registry. Functionality can be further expanded by utilizing plugins.
Mehr…
GSA Auto SoftSubmit
Version: 7.97 | Shareware (34,00 EUR)
Tragen Sie Ihr Software-Produkt in Hunderte Softwarearchive ein. Durch das automatische Eintragen sparen Sie enorm viel Zeit für das Ausfüllen der WebForms. Software-Vermarktung war noch nie so einfach. Laden Sie einfach die PAD Datei und das Programm erledigt den Rest. GSA Auto SoftSubmit wird mehrmals im Monat aktualisiert, so dass Ihre Software in die mehr als 9000 Websieten immer ordnungsgemäî eingetragen wird.
Mehr…