Kategorie Entwicklung / Sonstige (Filter: Shareware)
Database Workbench Pro
Version: 5.4.6 | Shareware (316,00 USD)
Cross Database Engine Developer IDE für InterBase, SQL Server, Firebird, MySQL, Oracle, NexusDB, MSDE, einschließlich Tools wie: Bearbeitung visueller Objekte, Schema Browser, Testdaten Generator, SQL Insight, Cross Database Migrator und Vergleich, Objektvorlagen, SQL Verzeichnis, Stored Procedure Debugger, Zwei-Wege Visual Query Builder, Dependency Browser, Datenexport und Datenimport, Metadata drucken, Drag - Drop Bearbeitung und mehr.
Mehr…
jk-ware Multimedia-Projektworkspace
Version: 4.0 | Shareware (59,90 EUR)
Für Visual C#-Entwickler bieten wir unseren Multimedia-Projektworkspace zur Entwicklung ihrer eigenen Produkte an. Der Workspace benötigt Visual Studio Community und beinhaltet alle Quelldateien zur Erstellung einer Formenverwaltung für die Windows-CLR. Das resultierende Programm verwaltet die Formen einer Anwendung und eines Basisprogramms. Der Workspace besteht aus insgesamt fünf Projekten.
Mehr…
DataGrid Columns .NET assembly
Version: 2.9.9 | Shareware (39,99 USD)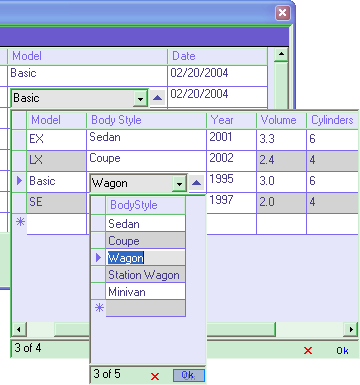 DataGrid Columns .NET assembly is DataGrid Columns Styles software package specifically designed for Windows Forms .NET developers. The software package answers on the question: "How to add Combobox in to DataGrid .NET in Windows Forms?" The assembly allows you to use all strengths of the .NET forms DataGrid control without waiving the user interface elements your customer needs. DataGridColumns.dll contains several additional DataGrid Columns.
Mehr…
DataGridView Columns .NET assembly
Version: 1.8.9 | Shareware (59,99 USD)
DataGridView Columns .NET 2.0 assembly from RustemSoft is a DataGridView Columns software package specifically designed for Windows Forms .NET 2.0 developers. The assembly allows you to use all strengths of the MS Windows .NET 2.x forms DataGridView control without waiving the user interface elements your customers need.
Mehr…
Skater .NET Obfuscator
Version: 8.5.5 | Shareware (98,89 USD)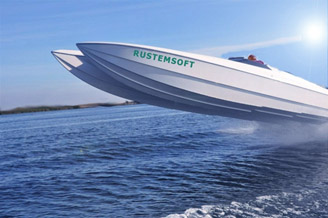 Skater .NET Obfuscator ist ein Verdunkelung Werkzeug für .NET Programm. Verbietet Rücktechnik; Obfuscated Anwendung ist normalerweise nicht recompilable; Verarbeitet jede mögliche .NET Anwendung, vollziehbar oder Versammlung; Verschlüsselt Zeichenkettekonstanten; Kompatibel mit irgendeinem NET Rahmen (1.0, 1.1, 2.0, 3.5, 4.0 and 4.5); Steuern Sie Flußverdunkelung Enddecompilers und deobfuscators; Kriecht Kategorie Namen, Methode Namen und fängt N
Mehr…
OptiPerl
Version: 5.4 | Shareware (59,00 USD)
Make CGI scripts in Perl, offline in Windows. It is a fully integrated visual environment and editor for creating, testing, debugging and running perl scripts and web pages. Includes: Internal server and web browser for previewing, feature packed editor with syntax highlighting, local & remote debugging, context sensitive help, code librarian and templates, RegExp explainer, source reformatter, project support, pod viewer, query editor and other!
Mehr…
Practiline Source Code Line Counter
Version: 1.0 | Shareware (29,95 USD)
PractiCount and Invoice ist ein Textzaehl- und Rechnungs-Software fuer Uebersetzer, Phonotypisten, Bueros, Autoren. Es kann auch Gruppen von mehrern Word-, PowerPoint-, Excel-, WordPerfect-, HTML- und PDF-Dateien zaehlen. Einstellbare Wort-, Zeilen-, Seitenzaehloptionen ermoeglichen die Einstellug der Zeilen- und Seitenparametern nach der Wort- o. Zeichenzahl. Zaehlen in Textfeldern, Kopf- und Fusszeilen, Fuss- und Endnoten sowie Anmerkungen.
Mehr…
Visual Build Professional
Version: 9.5 | Shareware (295,00 USD)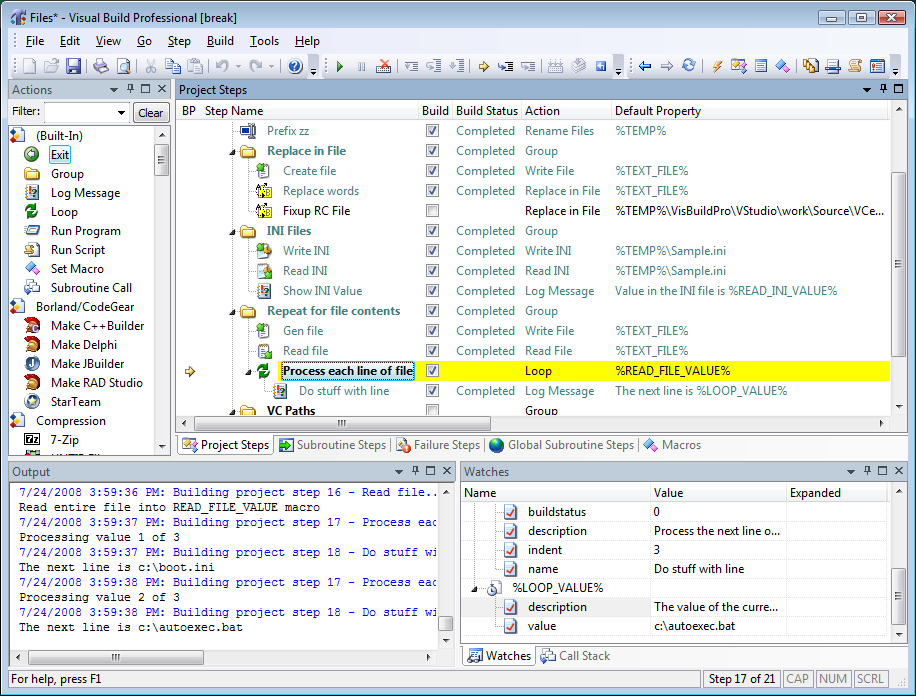 Visual Build Pro is a tool that enables developers, software process engineers, and build specialists to create an automated, repeatable process for building their software. Visual Build provides built-in support for Microsoft Visual Studio .NET/2005, Visual Studio Team System, Visual Basic, Visual C++, SourceSafe, eMbedded Tools, Borland Developer Studio, Delphi, JBuilder, C++Builder, ClearCase and more.
Mehr…
Sequence Diagram Editor
Version: 1.6 | Shareware (99,00 USD)
Windows modeling tool that simplifies and speeds up the creation and maintenance of UML sequence diagrams, telecom/wireless call flow diagrams and process workflow diagrams. Sequence Diagram Editor performs automatic layout/formatting (across multiple pages if necessary) and supports additional drawing elements like states, actions, timers and scenarios. You can print diagrams directly or export to PDF/RTF.
Mehr…
Resource Tuner Console
Version: 2.02 | Shareware (199,00 USD)
This command-line resource editor automates editing of file resources in large numbers of Windows 32 and 64-bit executable files and makes resource editing easier and faster. Using Resource Tuner Console as a post-build task is a great way of creating a repeatable process for updating the file properties: version information, strings, bitmaps, manifests and icons. This lets you make sure your application is always "face-lifted" after a build.
Mehr…
Dis# - .NET decompiler
Version: 3.1.3 | Shareware (399,00 USD)
The typical problem with decompilation is the absence of full source information in the executable file. Dis# is a .NET decompiler which allows you to edit local variables and other names and keep the changes in a project file. The decompiled code is similar to the original source. A trial version is available.
Mehr…
JRFile Viewer Activex
Version: 1.2 | Shareware (93,00 EUR)
JR-FileViewer ist eine FileList mit m?chtigen Funktionen. Sie erhalten mit minimalem Programmieraufwand eine Drive und FileList die keine W?nsche offen l?sst. Alle Funktionen sind abschaltbar, dadurch bestm?gliche Anpassung an Ihre Anwendung
Funktionen:
-DriveList und FileList mit Darstellung von Systemicons.
-Darstellungsarten Icon, SmallIcon, List und Report
-Auto Update Funktion
-Anzeige von System Verzeichnissen
und vieles mehr
Mehr…