Kategorie Heim & Hobby / Persönliche Interessen (Filter: Freeware)
Academy Travel: Cruises
Version: 1.10 | Freeware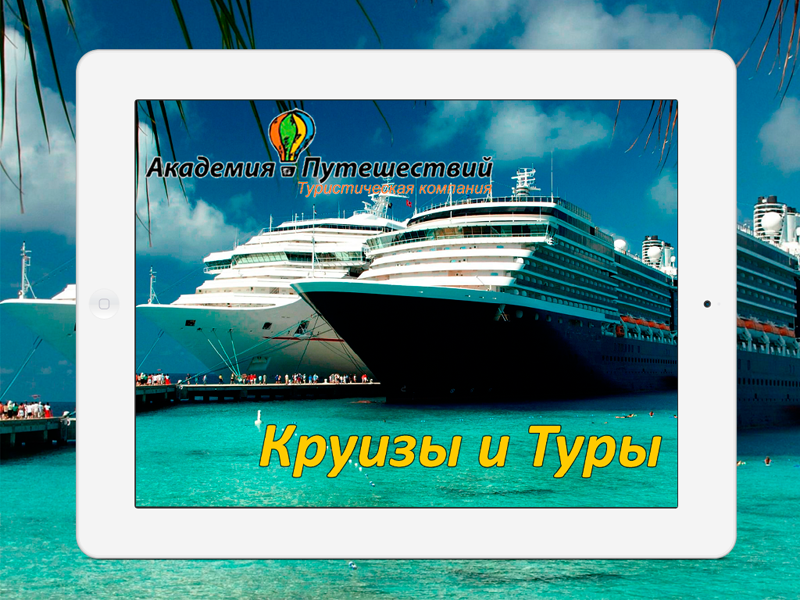 This application gives you the opportunity to get up-to-date information about popular cruises. See the routes, dates and prices of cruises, informs about discounts, bonuses, promotions. This information will help you to carry out a delightful voyage. Your dream of a magnificent cruise will become a reality.We are always glad to see you and are ready to choose the cruise and additional services, which are best for you! Call us!
Mehr…
All Travel Checklists
Version: 1.45 | Freeware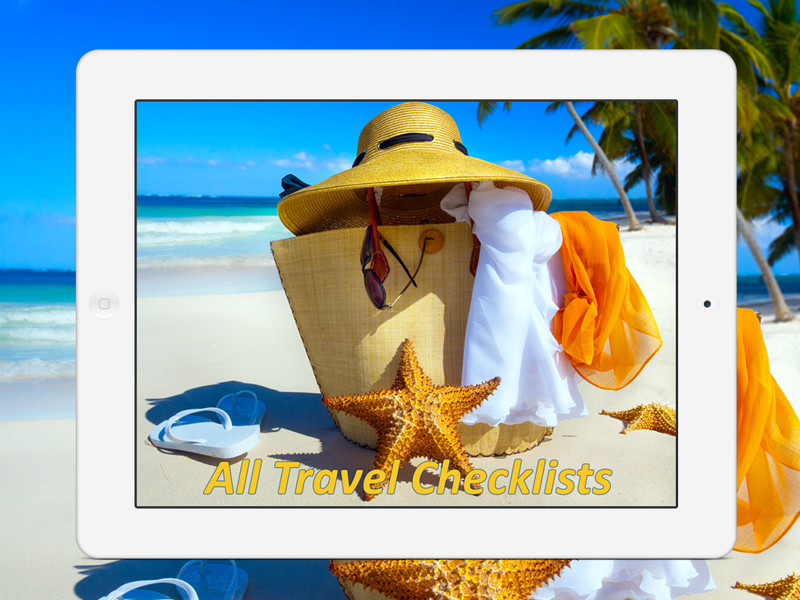 You need to carefully plan your vacation to have only sweet memories when it is over. This is especially true when you travel to the country which language you don't understand and which cuisine is totally different from yours. So what steps should you take before going on vacation? Let's try to use the experience of skilled tourists. All Travel Checklists App is an interactive library that helps you not to forget anything at home and keep...
Mehr…
St. Patricks Day Checklist
Version: 1.05 | Freeware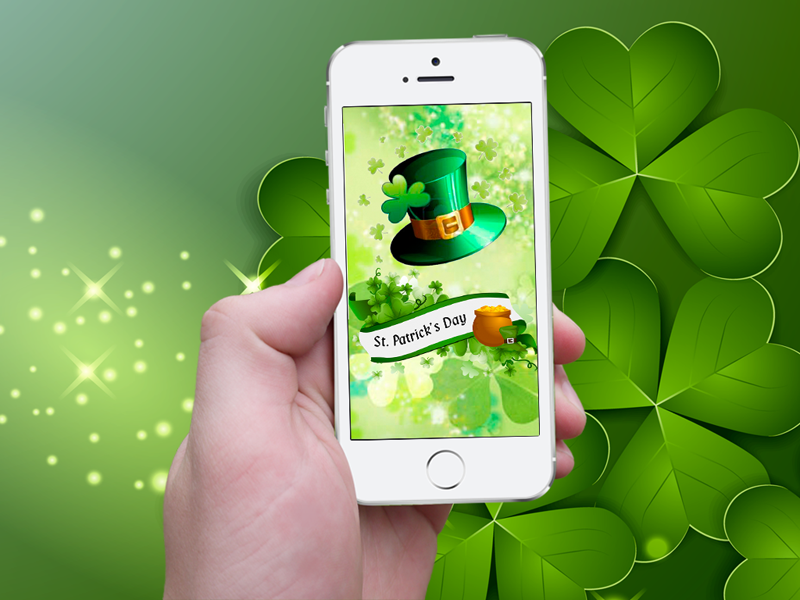 St. Patrick's Day is one of the most amusing and interesting parties for both children and adults. It is a holiday known for parades, shamrocks and all things Irish. But believe it or not there's a lot more to St. Patrick's Day than simply wearing green and knocking back a pint of Guinness. This checklist app will help you be prepared for celebrating St. Patrick's Day in accordance with all traditions.
Mehr…
Easter Dinner Checklist
Version: 1.05 | Freeware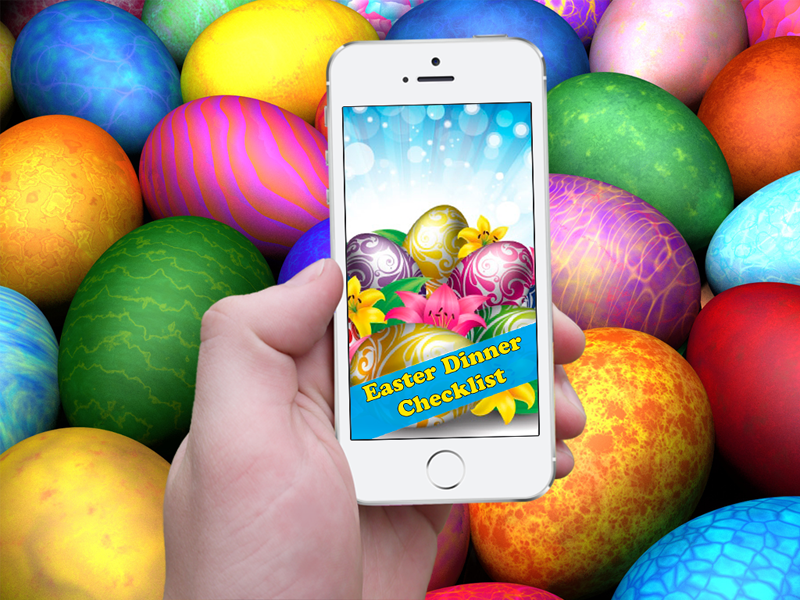 Holding an Easter dinner can be a huge undertaking if you plan to invite guests and celebrate this holiday in the best way. Easter Dinner Checklist is designed to help families pull off the dinner successfully. It gives ideas on traditional Easter dinner and suggestions on planning a festive party. The word "Easter" comes from "Eostre", name of an ancient Anglo-Saxon goddess. In the ancient world pagans honored this goddess by organizing an...
Mehr…
All Household Checklists
Version: 1.07 | Freeware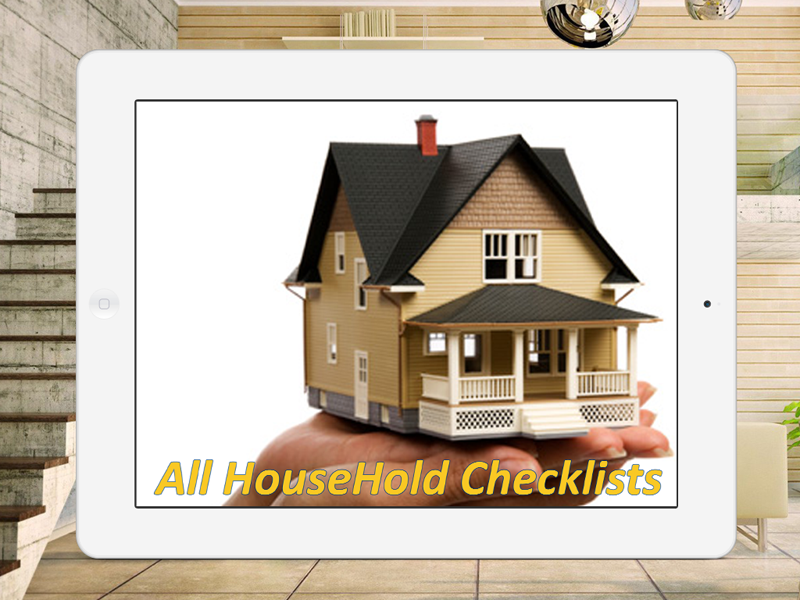 You may be at a loss when you start managing your household. Of course, your parents can give you valuable advice and share their life experience. However, very often your parents' experience just doesn't work in the present context. Life moves forward and each year we get new technology that can be applied in the household. New ideas, new approaches, new devices. all of that cannot be transferred 'from father to son'. Here is where All Household
Mehr…
Burdachok Mobile App
Version: 0.3 | Freeware
Mobile Application for http://burdachok.ru website. For reading and taking part in community.
Mehr…
FreeText
Version: 1.46 | Freeware
FreeText ist eine einfache und leicht zu bedienende Notebook für Notizen, halten to-do-Listen, Speichern von Informationen über Konten und Kontakte, etc. Es kann hilfreich sein, wenn Sie einen Link, interessante Zitat Telefonnummer oder einfach sparen müssen einfügen von Text aus einer Zwischenablage für eine kurze Zeit.
Mehr…
Guitar Chords Library
Version: 6.9 | Freeware
Guitar Chords Library. Novel tool for people who want to learn to play guitar. With this program you can create sheets based on your favorite songs and melodies. Store and unpack the collections at will. The program visually displays and stores tabulations which can be used by a novice. Beginners can learn to play chords and melodies. This full version supports Russian and the English languages, no registration required!
Mehr…
Private Organizer
Version: 1.0 | Freeware
PrivateOrganizer 1.0 ist ein Programm zur Adress- und Aufgabenverwaltung. So können Sie Ihre Kontakte managen und zu erledigende Aufgaben in einfacher Art und Weise nach verfolgen. Das Programm bietet außerdem die Möglichkeit Serienbriefe und ?Mails an Personen bzw. selbst erstellte Verteiler zu verfassen. Eine Druckfunktion ist ebenfalls implemtentiert.
Mehr…
otshot
Version: 1.0 | Freeware
Otshot is a revolutionary tool in the field of digital photography. It allows you to turn your images into greeting cards and insert your own personalized message into the frame. For the first time you can insert a message into your photos and tell the story of your image. You Post any greeting, signature, message on your own photo.
Mehr…
Yoga Freeware
Version: 3.8 | Freeware
Yoga Freeware: Hatha, raja and jnana yoga instruction, meditation exercises, asanas, yoga style definitions, etc! This program does not replace the need of a qualified instructor, but you can use it to find one. Related ZP software (Awareness Ebook/Chakras/Yantras) is not included in Yoga Freeware, but can be downloaded as shareware from the main menu.
Mehr…
mceAuction
Version: 2.1 | Freeware
Dieses Plugin für Microsoft Windows XP Media Center(R) bring Ihnen eBay direkt in's Wohnzimmer. Sie können nur mit Ihrer Fernbedienung die wichtigsten Funktionen von eBay(R) benutzen. Sie können Suchen, Stöbern oder "mein eBay" aufrufen. Gefällt Ihnen ein Artikel, können Sie sofort mit der Fernbedienung den Artikel kaufen oder ein Gebot auf die Auktion abgeben. Sehen Sie den Artikelstandort in Google Maps und werden Sie beim Fernsehen alarmiert.
Mehr…