Kategorie Audio & Multimedia / MP3
DataMPX
Version: V1.51 | Demo
DataMPX is a tool that lets you catalog your mp3 music collection, regardless of it's being on your hard drive or on removable media, say, ZIP disks or CD-Rs. The tool has a gorgeous interface and is pretty easy to use and understand. You don't have to type all your collection in the program - the tool is smart enough to import all the information from ID3 tags of your MP3 files.
Mehr…
MP3-Recorder
Version: 1.0 | Demo (14,99 EUR)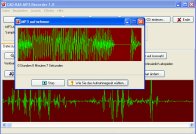 Nehmen Sie alles was Sie wollen als MP3 oder WAV Datei auf! Sie können kopiergeschützte Musik während der Wiedergabe auf Ihrem Rechner legal mitschneiden oder Sie schneiden einen Internetradio Stream mit. Sie können natürlich auch einfach übers Mikrofon aufnehmen oder über den Line-In Eingang alte Schallplatten oder Kassetten aufnehmen. Sie können Musik von einer Audio CD direkt einlesen oder bestehende MP3 und WAV Dateien zur Bearbeitung öffnen.
Mehr…
MPEG & AVI 2 MP3
Version: 1.0 | Demo (19,99 EUR)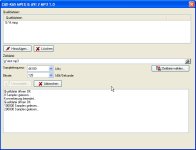 Das Programm speichert den Ton einer Video/DVD-Datei (MPEG 2, MPEG, AVI) als MP3 oder WAV Musikdatei. Sie können so alle "coolen Sprüche" oder den Soundtrack eines Filmes als Musik-CD brennen oder auf den MP3 Player laden. Sie können sich auch Ihre eigenen Hörspiel-CDs brennen, wenn Sie die Audiodatei später nachbearbeiten.
Mehr…
Online Audio Converter
Version: 1.3 | Freeware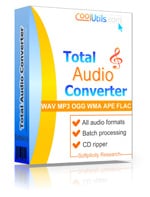 Convert WAV, MP3, WMA, MP4, OGG, AAC absolutely free. Find the safe audio converter! You convert audio online; no need to install anything on your pc. Your mp3 player does not support OGG? Convert it to MP3! Online Audio Converter will convert your tracks, change bit rate, channels or sample rate. All is done in 3 clicks. You browse for your file, select target format and get the resulting new audio. It is fast, simple and safe. Try it now!
Mehr…
Online TVx Remote Control
Version: 1.0.0 | Freeware
Use your phone to control Online TVx on your desktop. With this smart application you can easily turn your phone into remote control for your Online TVx program. Things to know: - All you need to get started is to install the application into your mobile phone and insert number in your desktop Online TVx - You can control playback, volume, fullscreen mode - Channel list will be loaded from your Online TVx favorite list - Control TV and Radio.
Mehr…
Migrate EDB to PST
Version: 5.3 | Shareware (299,00 ZAR)
Migrate EDB to PST tool, retrieve mailbox items from corrupt or inaccessible Exchange (.EDB) in just few simple steps. Recovery for Exchange server is now very simple with Enstella EDB to PST Migration tool. EDB migration software needs only .edb file and extract every user accounts as .pst file. Try Enstella EDB to PST migrator and instantly restore exchange edb file to pst file with all emails, contacts, calendar, notes, journals, tasks etc.
Mehr…
Advanced Encode Decode Tools
Version: 1.065 | Shareware (29,95 USD)
Advanced Encode Decode Tools includes only Hi-Fi sound compression algorithms and a unique AC3 decoder. Easily converts between WMA, MP3, Ogg Vorbis and WAV PCM format audio files with ID3 tags support. It also decodes AC3 format files to WMA, MP3, Ogg Vorbis and WAV PCM formats. Features user-friendly multilingual interface and includes single-mode operation for one-file conversion, batch-mode for several files processing and Audio CD Ripping.
Mehr…
Vamp3Player
Version: 2.1 | Shareware (15,00 EUR)
Der Vamp3Player vereint intuitive Bedienbarkeit mit großem Funktionsumfang.
Mehr…
Streamjack Music
Version: 1.0 | Shareware (19,95 USD)
With Streamjack Music you can listen to your music collection anywhere on the Internet or over your home network. Set Streamjack Music up on the PC where you keep your Music files. Streamjack Music will automatically search your computer, and set up a Music Jukebox for you on your Personal Streamjack Music Web site. Your music collection is accessible from your Personal Streamjack Music Web site when you are away, at work, or at a friends place.
Mehr…
Skype Recorder
Version: 3.0 | Shareware (25,95 USD)
Skype Recorder is a surprisingly easy-to-use tool for recording Skype audio conversations. Skype Recorder can record Skype calls automatically. The software has a number of additional handy features such as an automatic record encoding into MP3/WMA/OGG/WAV format, all Skype versions support, conversations in either single or dual audio track recording, hidden mode work, a built-in audio player, a built-in FTP-client and an easy-going interface.
Mehr…
ImTOO PodWorks for Mac
Version: 3.0.14.0820 | Shareware (49,95 EUR)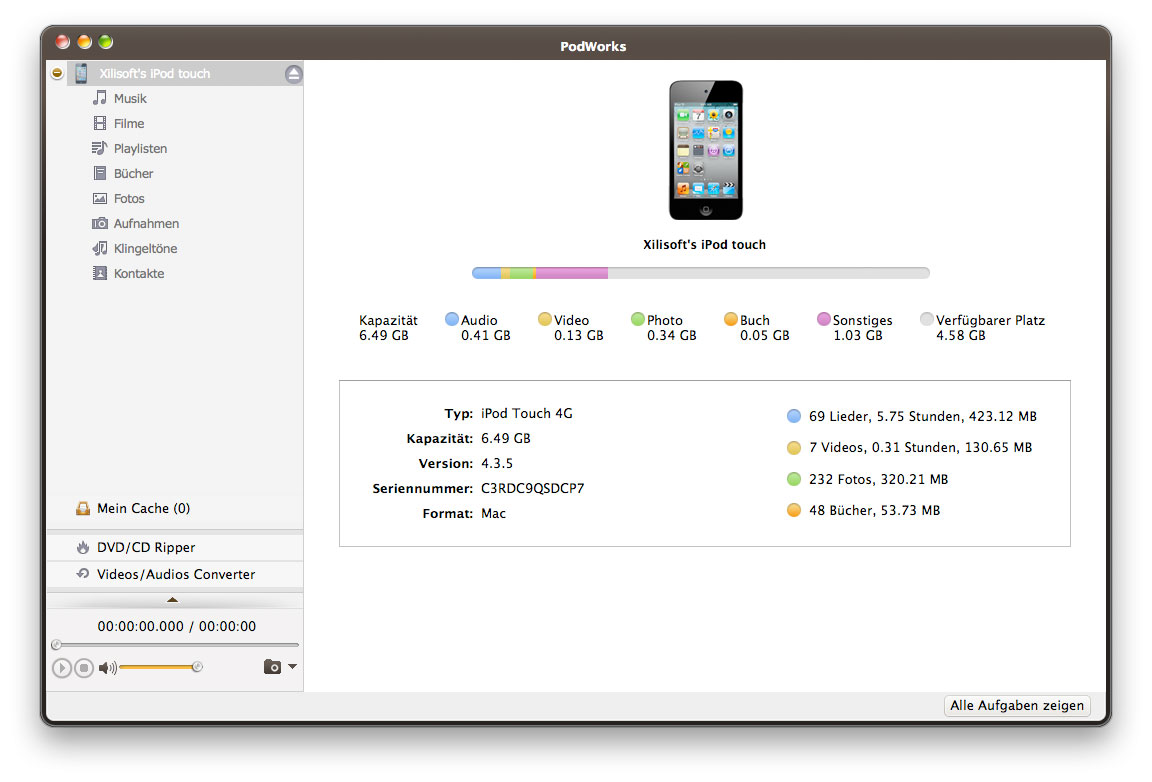 ImTOO PodWorks for Mac konvertiert Audio-/Video-Dateien wie AVI, MPEG, WMV, WMA und DVD-Filme in iPod-/iPhone-kompatible Formate und transferiert diese Dateien ohne iTunes direkt auf Deinen iPod oder Dein iPhone. Außerdem unterstützt er Datenübertragung vom iPod oder iPhone auf Mac und iTunes zum Backup. Du hast die Möglichkeit, ID3 Tags wie Titel, Autor, Album usw. zu bearbeiten und zu speichern.
Mehr…
Advanced MP3 Catalog Reader
Version: 2.00 | Freeware
Advanced MP3 Catalog Reader is the free viewing companion to Advanced MP3 Catalog. Advanced MP3 Catalog Reader lets you view, navigate and search in Advanced MP3 Catalog (AMC) files. The Advanced MP3 Catalog Reader has the Multilingual user interface and supports 16 languages now.
Mehr…