Kategorie Audio & Multimedia / Multimedia Creation Tools
mediAvatar Klingelton Maker Mac
Version: 2.0.4.0303 | Shareware (19,99 EUR)
mediAvatar Klingelton Maker Mac hilft Ihnen Klingeltöne aus beliebigen Video- und Audiodateien für Handys wie iPhone, BlackBerry, Google phone, Windows Mobile, Nokia, Motorola, Sony Ericsson, LG, HTC auf dem Mac zu erstellen.
Mehr…
Lossless MP3 Cutter Joiner
Version: 7.0.2 | Shareware (24,95 USD)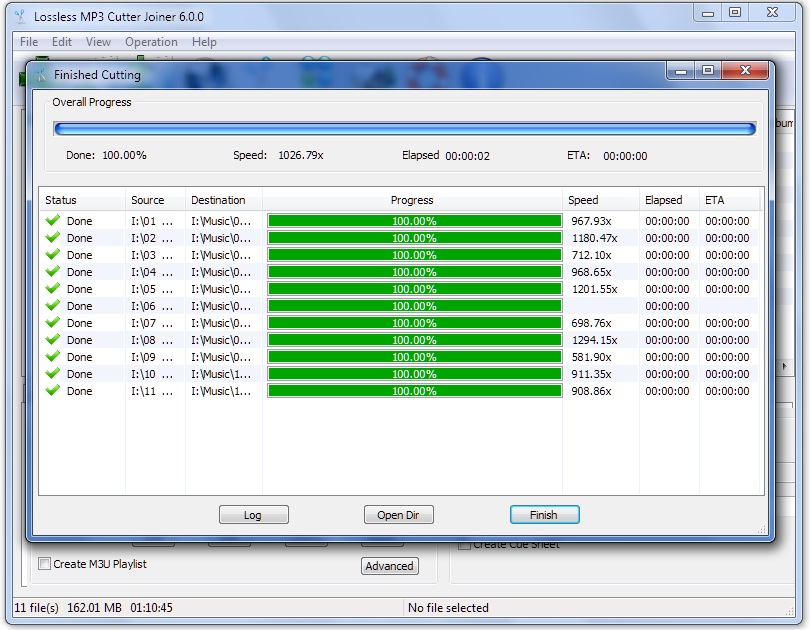 An easy, efficient and fast mp3 cutter joiner which can join and cut MP3 files without quality loss and reencoding effort.
Mehr…
FLAC to MP3 Converter
Version: 6.2.0 | Freeware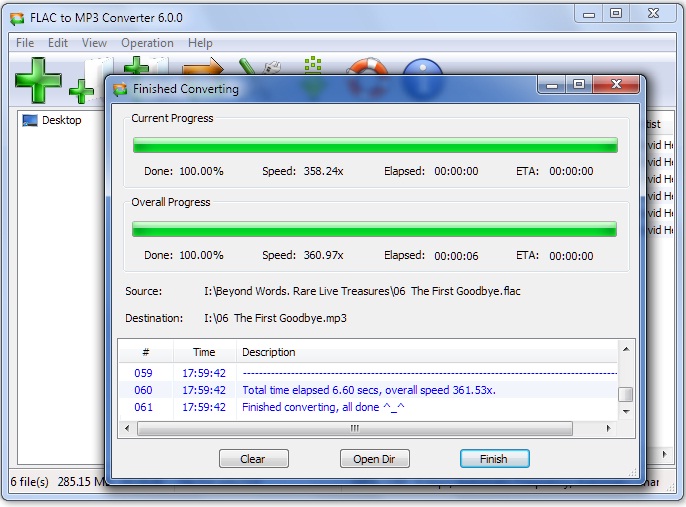 FLAC to MP3 Converter is an easy, efficient, fast yet free FLAC to MP3 converter. It is capable of converting FLAC to MP3 easily and quickly.
Mehr…
mediAvatar Blu-ray Creator
Version: 2.0.4.0707 | Shareware (37,99 EUR)
mediAvatar Blu-ray Creator ist ein Blu-ray Authoring Programm, mit dem man Blu-ray- und AVCHD Discs aus Filmen, Videos selbst erstellen kann. Eine Vielzahl von Videodateien werden unterstützt, unter anderem AVI, MP4, MKV, DV, MPEG, QuickTime Video (MOV, QT), Real Video (RM, RMVB), WMV, DivX, XviD, H.264, ASF, DAT, FLV, VOB, 3GP und vor allem HD-Camcorder Videos (M2TS, MTS, TS), iPhone 4 Videos (MOV).
Mehr…
Magic MIDI to MP3 Converter
Version: 2.4.42 | Shareware (24,95 EUR)
Magic MIDI to MP3 Converter is a MIDI to mp3, midi to wav converter that converts your general midi files as well as many other formats. You can use this MIDI converter to convert general midi files, professional midi files, midi ringtones, piano midi files, midi backing tracks and more. You can also convert kar, mid, rmi, midi files using this mid convertor. Output options include artist, title and album tags, and midi soundfont.
Mehr…
Photo Slideshow Creator
Version: 4.25 | Shareware (39,00 USD)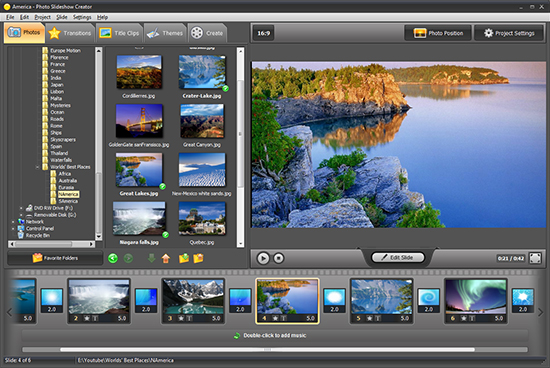 Photo Slideshow Creator erlaubt es Ihnen, coole Diashows mit Ihren Fotos zu veranstalten, ergänzt durch Musik, schicke Designs und animierte Dia-Übergänge. Dank diesem Programm ist es möglich, ein herrliches Urlaubsgeschenk im letzten Moment zu machen oder auch eine Diavorführung zu erstellen, die man nachher übers Internet oder mobile Geräte teilen kann.
Mehr…
Hyper Publish Italiano
Version: 2016.7.6 | Shareware (179,00 EUR)
Create a catalog, a manual, a Website, quickly, in Italian. Pubblica su Web o CD DVD, velocemente. Gestisci un solo file (un intero sito, catalogo o manuale) e puoi pubblicarlo sia su Web che CD in qualsiasi istante. Completo (import database, funzioni di ricerca, carrello della spesa...) e visuale (no HTML!)
Mehr…
Free MP3 Converter
Version: 7.6.1 | Freeware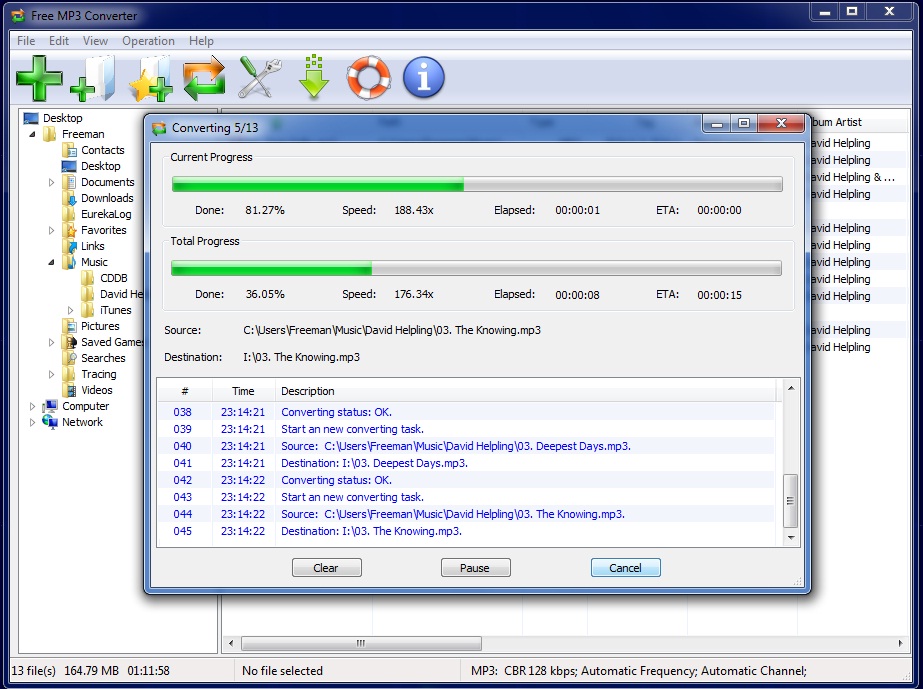 Free MP3 Converter is a fast, straightforward yet FREE MP3 Converter which converts WAV, MP3, WMA and OGG to MP3 format.
Mehr…
Bigasoft BlackBerry Ringtone Maker for Mac
Version: 1.3.5.4441 | Shareware (9,95 USD)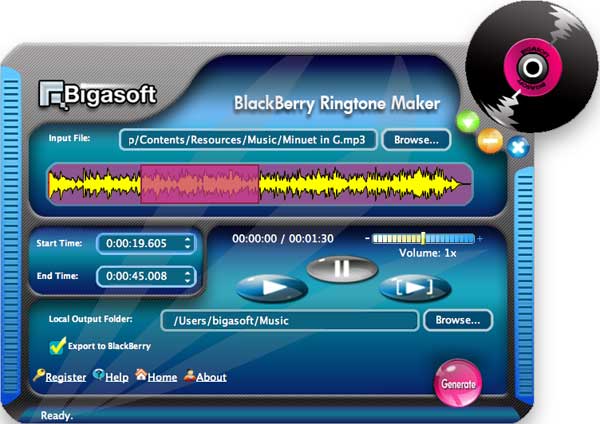 Bigasoft BlackBerry Ringtone Maker for Mac helps you easily make BlackBerry ringtone MP3 from your unlimited music and movie library including APE, MP3, WMA, WAV, MP4, MOV, AVI, MPEG, WMV, DivX, H.264/AVC, AVCHD, MKV, RM, XviD, 3GP, RA, M4A, MOD, TOD, MTS, etc. Besides, you can boost or lower the ringer volume to any desired level as you will, and then transfer the new created ringtone to BlackBerry memory card via USB cable automatically.
Mehr…
Alive Flash Slideshow Maker
Version: 1.2.9.2 | Shareware (49,95 USD)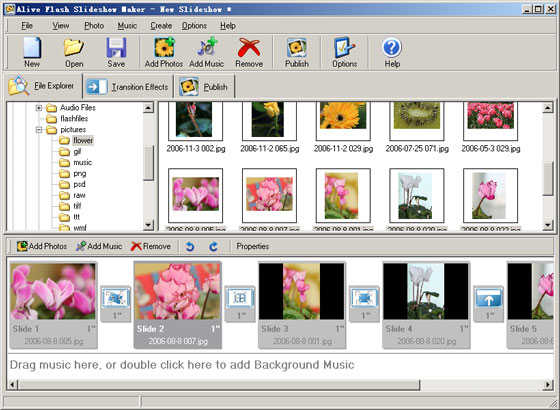 Alive Flash Slideshow Maker is a professional slideshow builder to easily create high-impact photo slideshows. It turns your digital photos to flash ( SWF ) slideshow with background music and transition effects. So that you can upload the output flash file to websites and share your memorial moments with your family and friends. You can also post the flash slide show on MySpace, facebook, YouTube, or your Blog.
Mehr…
Reallusion CrazyTalk PRO
Version: 6.21 | Shareware (107,11 EUR)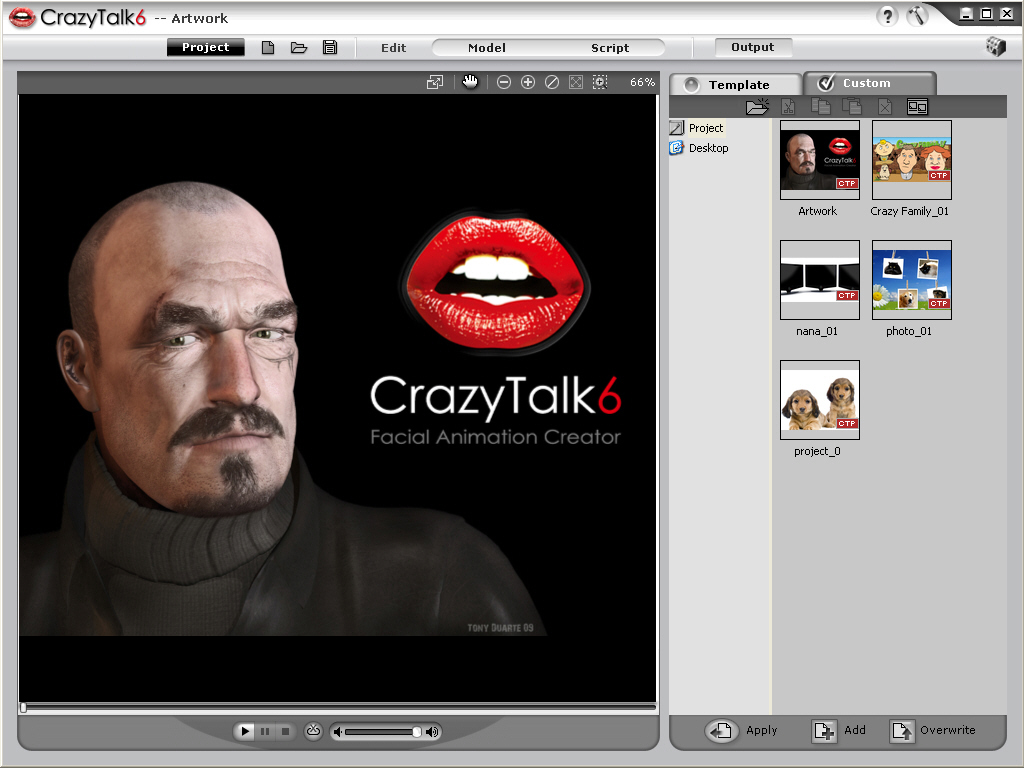 CrazyTalk 6 features multiple actor animation for generating real-time dialogue sequences, VividEye technology increasing the high realism of virtual eye movement, and auto human face fitting advancement in Reallusion's remarkably simple image transformation process that converts any 2D image into a fully animated digital actor within minutes.
Mehr…
Reallusion iClone EX Edition
Version: 4.1 | Shareware (169,00 EUR)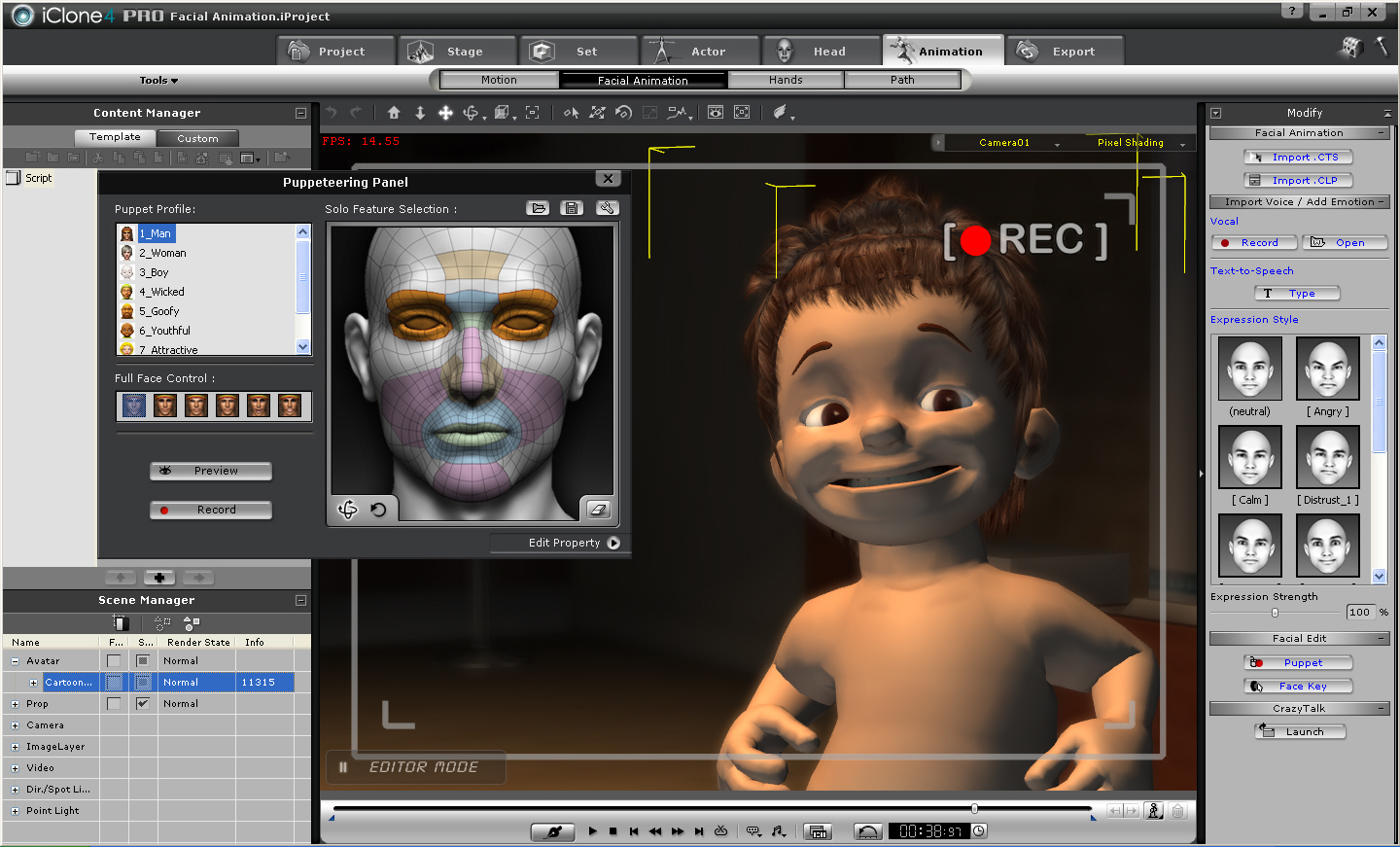 Real-time animation evolves with 3D Video FX, motion paths, HDR and rapid drag & drop creation inside iClone4. iClone4 introduces new features that combine video production with 3D real-time animation. The result is a powerful production tool for motion graphics, 3D animation and video compositing.
Mehr…