Kategorie Audio & Multimedia / Musik Komponierer (Filter: Freeware)
Nero SoundTrax
Version: 2017.15.0.6000 | Freeware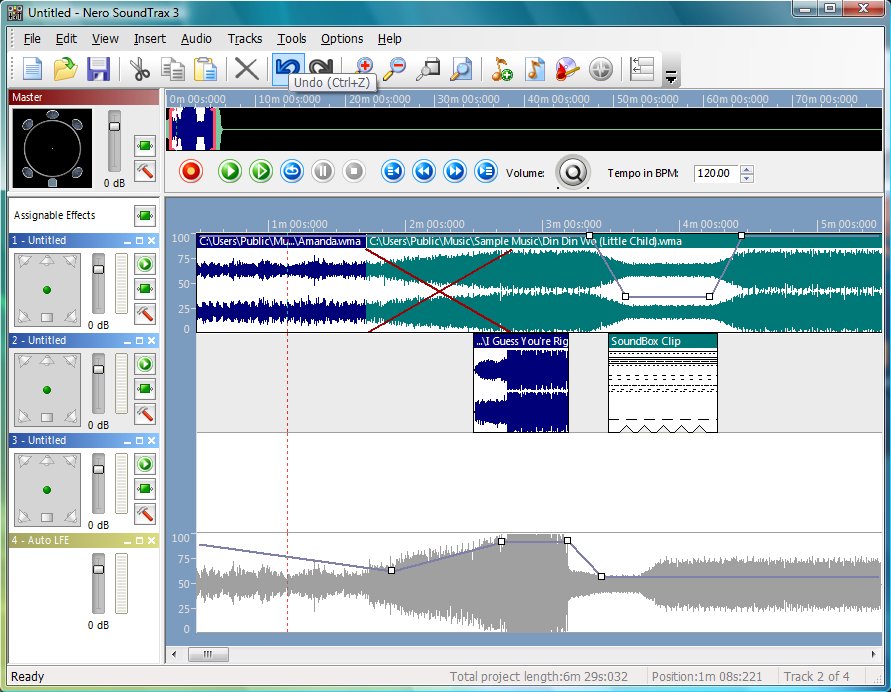 Mischen Sie digitale Musiktitel oder digitalisieren Sie Ihre analoge Musiksammlung
Mehr…
Crescendo Notensatz-Editor kostenlos
Version: 3.17 | Freeware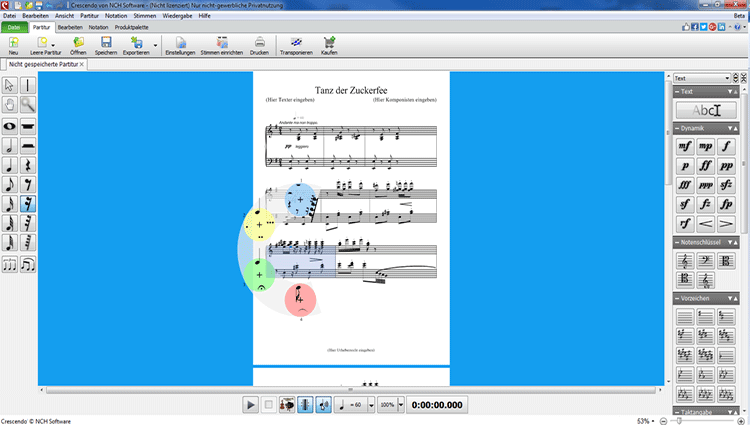 Das kostenlose Notenschreibprogramm Crescendo ist perfekt zum Komponieren eigener Songs, Musik, Partituren und Soundtracks. Die enthaltenen Vorlagen vereinfachen den Start. Mit dem breiten Spektrum an Symbolen, Taktangaben und Vorzeichen und Text in einem frei zu bestimmenden Layout koennen Sie Ihrer Kreativitaet freien Lauf lassen. Sie koennen mit Crescendo selber Noten schreiben, abspielen, speichern und ausdrucken oder Musikstuecke transponieren.
Mehr…
Virtual Music Composer
Version: 3.0 | Freeware (29,95 USD)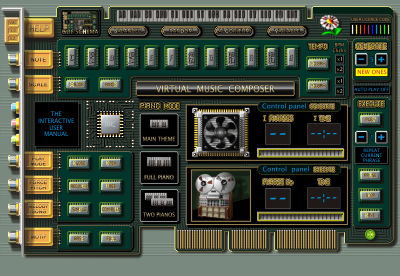 Composing music with a computer is easier than ever and offers many advantages. The use of Virtual Music Composer is based on listening to musical phrases created by this software. But it doesn't replace the human: it's just an endless source of inspiration. Today it is more and more important - almost necessary - to make a distinction between "making music with a computer" and "composing music with a computer".
Mehr…
ChordPulse Lite
Version: 2.0 | Freeware
Practice and compose with this free auto accompaniment software. Set up a chord progression, select a music style and press play. ChordPulse Lite will play your automatic accompaniment with drums, bass and chords that you will enjoy playing along with. In contrast to mp3 backing tracks, midi files or play along CDs, here you can customize your backing tracks to fit your needs. You can change chords, music style, tempo and key in an instant.
Mehr…
MagicScore Virtual Piano
Version: 7.225 | Freeware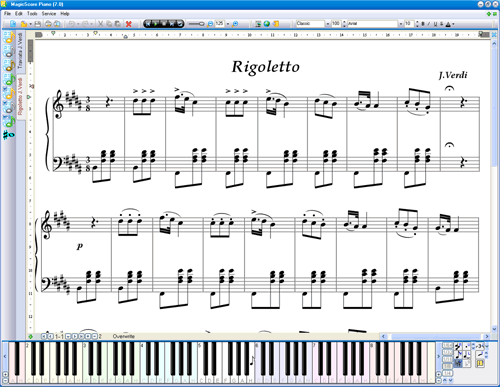 Compose music, type lyrics and print scores with free virtual piano keyboard! Enjoy music improvisations, have hours of fun and impress your friends with piano music. MagicScore Virtual Piano helps kids and adults develop creativity and music abilities by delivering a virtual piano keyboard free of charge. MagicScore Virtual Piano helps you become a composer, allowing you to improvise, pick out the notes or add lyrics to a popular tune.
Mehr…
PitchPerfect Free Guitar Tuning Software
Version: 2.12 | Freeware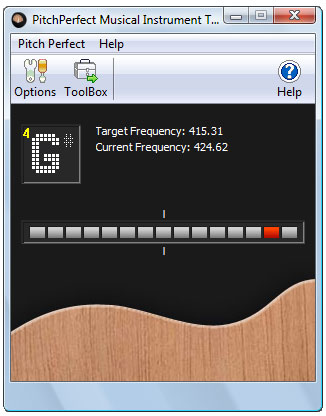 PitchPerfect is a highly accurate professional guitar tuner with a very simple to use interface. PitchPerfect eliminates the need to tune an instrument to some kind of conventional tuning. Instead, PitchPerfect can automatically detect whatever note you are playing.
Mehr…
TempoPerfect Computer Metronome
Version: 4.08 | Freeware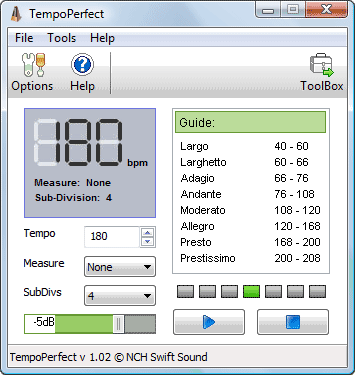 TempoPerfect is a Metronome that runs on your PC and can be controlled using your mouse or hotkeys. Unlike mechanical metronomes that wind down, TempoPerfect provides a clear and precise beat that can be acurately adjusted for the correct bpm.It features a visual beat indicator bar that bounces from left to right in time with the beat. This provides musicians with a very helpful visual cue and also includes a tempo guide in the main window.
Mehr…
MandolinChordsLite
Version: 1.0 | Freeware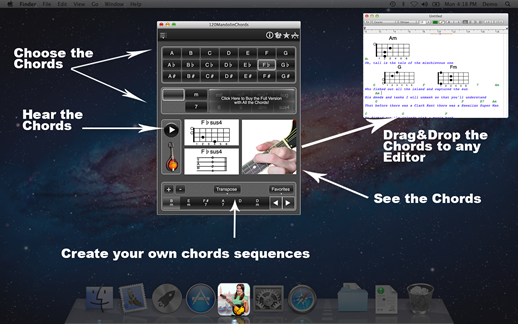 Take advantage of clear, easy-to-use interface with retina support and learn the basic chord charts.
Mehr…
5Tuners
Version: 1.0 | Freeware
Mit der Hilfe dieser einfach zu bedienender Anwendung, können Sie 5 Instrumente stimmen. Klicken Sie einfach auf den Knopf und stimmen Sie das Musikinstrument mit den originalen Tönen der gestimmten Saite!
Mehr…
BalalaikaChordsLite
Version: 1.0 | Freeware
Mit der Hilfe von dieser App können Sie sofort und ohne Erfahrung die Balalaika-Akkorde spielen.
Profitieren Sie von der klaren und leicht zu bedienenden Benutzeroberfläche mit Retina-Unterstützung und lernen Sie die Akkorde kennen.
Mehr…
BanjoChordsLite
Version: 1.0 | Freeware
Profitieren Sie von der klaren und leicht zu bedienenden Benutzeroberfläche mit Retina-Unterstützung und lernen Sie die Akkorde in "Open G" kennen.
Mehr…
MAGIX Guitar Backing Maker
Version: 1 | Freeware
Mit MAGIX Guitar Backing Maker können Sie in wenigen Sekunden einen Style für ein virtuelles Schlagzeug, die Rhythmus Gitarre sowie den Bass bestimmen und erhalten blitzschnell eine fertige Begleitung zum Gitarre lernen, für das Homerecording mit einem Aufnahme-Programm, zum Üben oder zum Jammen.
Mehr…