Kategorie Büro / Office Suites & Tools (Filter: Demo)
Office to PDF
Version: 1.0 | Demo (19,95 EUR)
Office to PDF - ein spezielles Werkzeug für die Umwandlung von Dokumenten aus den verbreiteten MS-Office-Programmen in Dokumente im PDF-Format. Das Produkt ermöglicht neben der üblichen Erstellung von PDFs auch die Umwandlung der wesentlichen Eigenschaften einer Office-Datei: Beschreibung: Titel, Thema, Verfasser, Stichwörter, Sicherheit, Inhaltsverzeichnis, interne und externe Verweise, Anmerkungen, Formulare, Kopf-/Fusszeilen
Mehr…
Recovery for WordPerfect
Version: 1.1.0922 | Demo (149,00 USD)
Recovery for WordPerfect is data recovery program for Corel WordPerfect documents (.wpd). Recovery for WordPerfect has a powerful recovery engine designed to retrieve data from most damaged documents. Recovered are texts, tables, images. Current version of the product supports Corel WordPerfect version 12.
Mehr…
Excel-Tuning
Version: 2.0 | Demo (10,00 EUR)
Excel-Tuning ist ein Add-In mit 300 Makros zur schnelleren Arbeit mit Excel. Excel-Tuning reduziert die Arbeitszeit mit Excel um mindestens 20%! Die Makros sind per Shortcut (frei wählbar) oder per Kontextmenue aufrufbar. Benutzervorgaben wie ständig benutzte Verzeichnisse oder Dateien sowie Druck-Fusszeilen können festgelegt werden. Die Demo-Version verfügt zwar über das komplette Menü, es sind aber nur 19 Makros enthalten.
Mehr…
DataNumen Office Repair
Version: 2.6 | Demo (499,95 USD)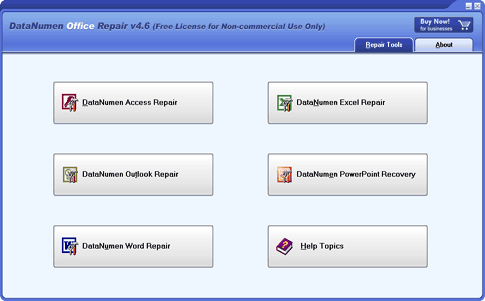 DataNumen Office Repair(DOFR) (formerly Advanced Office Repair) is a Microsoft Office data recovery suite. It includes recovery tools for corrupt or damaged MS Access databases (MS Access 95 to 2016), MS Excel worksheets (MS Excel 3 to 2016), MS Word documents (MS Word 6.0 to 2016), MS Outlook data files (MS Outlook 97 to 2016), and MS Outlook Express dbx and mbx files (MS Outlook Express 4, 5 and 6).
Mehr…
DataNumen Outlook Repair
Version: 5.3 | Demo (199,95 USD)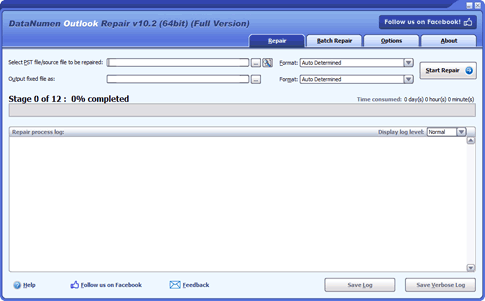 DataNumen Outlook Repair (früher Advanced Outlook Repair) ist das beste Datenrettungstool für Microsoft Outlook 97-2013. Es durchsucht nicht lesbare und defekte PST-Dateien und stellt dort Ihre E-Mails, Ordner, Beiträge, Termine, Besprechungseinladungen, Kontakte, Verteilerlisten, Aufgaben, Aufgabenanfragen, Journals, Notizen wieder her. Außerdem rettet es gelöschte Elemente sowie verschlüsselte PST-Dateien und teilt zu große PST-Dateien auf.
Mehr…
Docula
Version: 1.4 | Demo (69,00 EUR)
All-in-one Büro-Software für kl. Dienstleister & Ich-AGs, bestens geeignet auch für Computer-Amateure:
Kundenstammdaten, Dienstleistungen & Waren, Projekte und Kassenbuch spielend leicht verwalten. Dokumente von Kostenkalkulation über Angebot bis hin zu Rechnung und Mahnung schnell und optisch gefällig auf Knopfdruck nach Dokumentenvorlagen erstellen lassen. eMails senden, empfangen + Kunden & Projekten zuordnen. Netzwerkfähig: Arbeit im Team.
Mehr…
StatTrak Address Manager
Version: 3.1 | Demo (29,95 USD)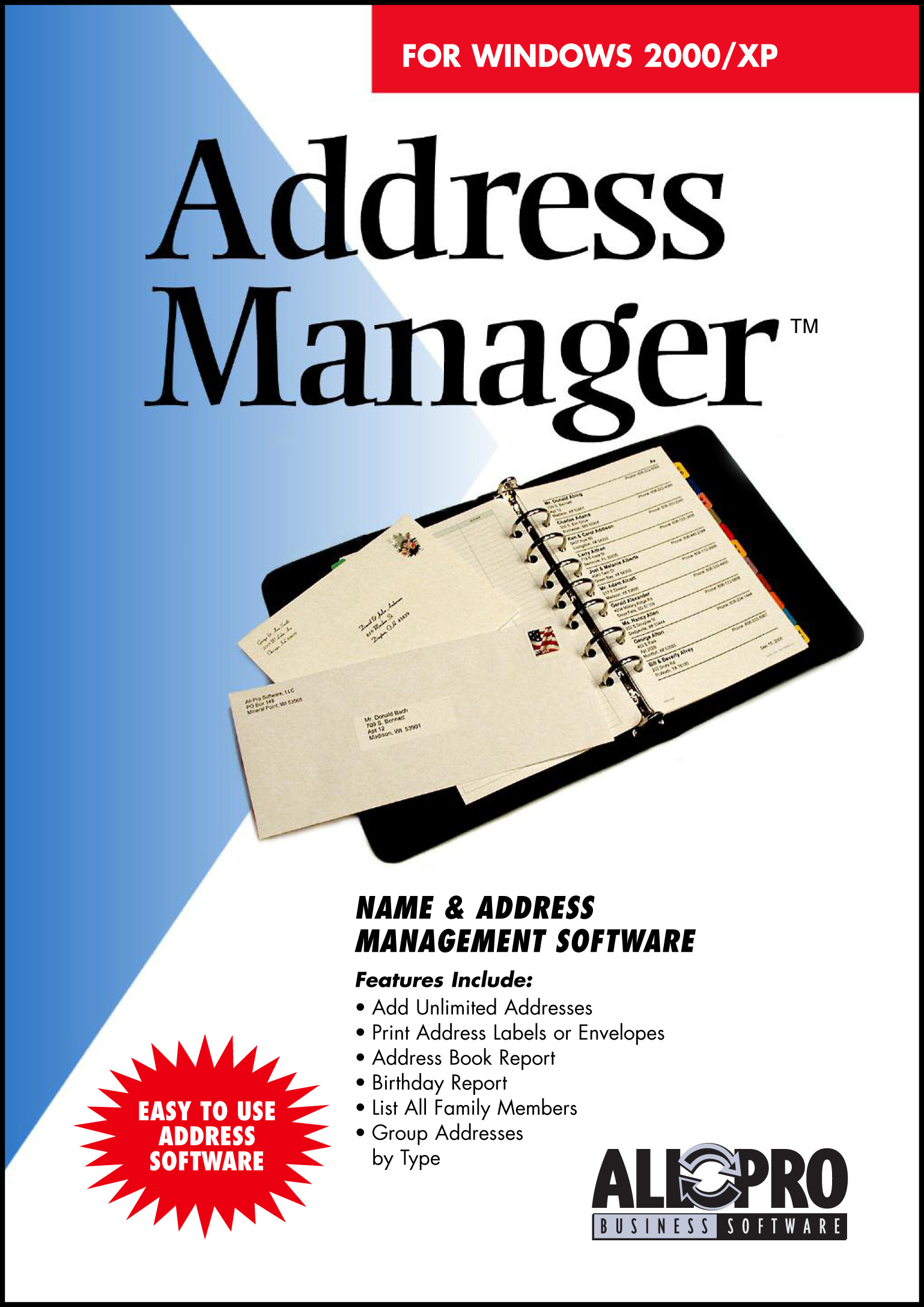 Address Manager is a simple, easy to use address management program. Perfect for sending your holiday cards or other correspondence. Easily add names, addresses, phone numbers, and birthdays. Select your label or envelope size and your addresses are automatically aligned and ready to print. Create reports of any info you've entered. Great for printing your own Address Book, Church Directory, or Phone Listing for a handy reference.
Mehr…
pdfMachine Office / Pro /Ultimate
Version: 14.XX | Demo (59,00 EUR)
Dokumente 1:1 scannen, bearbeiten, drucken und als PDF Datei versenden! pdfMachine ist eine einfache Lösung rund um das Thema PDF. pdfMachine erstellt PDF Dateien und versendet diese per Email an den gewünschten Empfänger, unabhängig davon, welche Programme dieser nutzt. Neben der Integration ins Office Umfeld, ist eine Verschlüsselung, elektronisches Briefpapier sowie eine Parameterübergabe aus Fremdprogrammen einstellbar.
Mehr…
Able2Extract
Version: 8.0 | Demo (99,95 USD)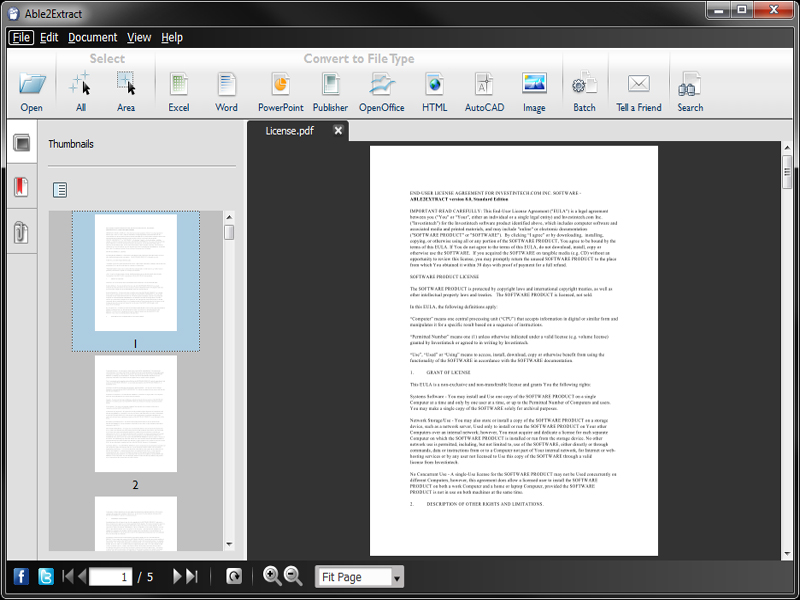 In a first for Windows, Mac and Linux, Able2Extract 8 is the first cross platform PDF converter that is compatible on all three major platforms. Able2Extract is a powerful PDF Converter tool that lets users convert their PDF data into formatted MS Excel spreadsheets, editable MS Word documents, Publisher files, forms, powerpoint presentations, Autocad (DWG, DXF), Open Office, image formats (jpeg, bmp, png, tiff, etc.), HTML and more.
Mehr…
DataNumen Excel Repair
Version: 2.2 | Demo (89,95 USD)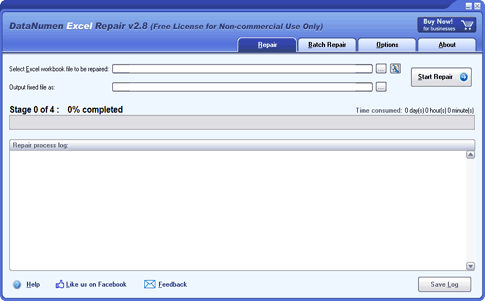 DataNumen Excel Repair (DEXCELR) is a powerful tool to repair corrupt Excel xls & xlsx files. It can scan the corrupt files and recover your data in them as much as possible, so to minimize the loss in file corruption. DEXCELR supports to recover files in Excel v3,4,5,95,97,2000,XP,2003,2007,2010, 2013 formats. Moreover, it is integrated with Windows Explorer, supports drag & drop operations, which will make you repair files easily and quickly.
Mehr…
Textprogramm
Version: 1.0 | Demo (19,99 EUR)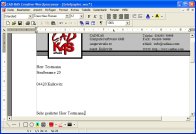 CAD-KAS Textprogramm ist ein Textverarbeitungsprogramm, dass zugleich sehr leistungsfähig, ungewöhnlich platzsparend (passt auf eine Diskette) und preiswert ist. Das Programm versteht sich als Alternative zu den teuren und platzfressenden Office Paketen, bietet aber trotzdem eine umfassenden Funktionsumfang, ohne jedoch überladen und unübersichtlich zu wirken. Import von Dokumenten im Word- und RTF-Format und PDF Export
Mehr…
DataNumen Outlook Drive Recovery
Version: 2.0 | Demo (199,95 USD)
DataNumen Outlook Drive Recovery (formerly Advanced Outlook Data Recovery) is the savior of your Outlook data. As long as you have stored Outlook data files (.pst files) on your local drives or disks in the past, then for whatever reason you cannot retrieve or access your Outlook data, you can always use this magic tool to recover Outlook emails and other objects from the drives or disks for you. All versions of Microsoft Outlook are supported.
Mehr…