Kategorie Desktop / Bildschirmschoner: Saisonal (Filter: Freeware)
Christmas Greeting Screensaver
Version: 2.0 | Freeware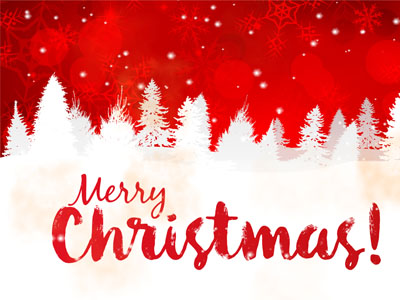 Der beste Feiertag des Jahres ist Weihnachten! Wir beeilen uns, Sie mit unserem weihnachtlichen Weihnachtsgrüße-Bildschirmschoner zufrieden zu stellen. Sie werden viele positive Emotionen bekommen, wenn Sie diesen Bildschirmschoner installieren! Es ist in den klassischen Farben für das Weihnachtsfest gemacht. Rot - die Farbe des Urlaubs, Weiß - ein Symbol für Reinheit und Schnee.
Mehr…
Christmas Mood Screensaver
Version: 2.0 | Freeware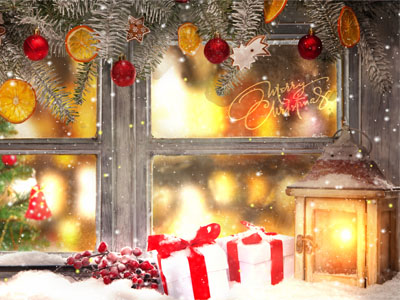 Möchten Sie eine Winter- und Weihnachtsstimmung zu Hause schaffen? Dann werden Sie sicherlich an unserem kostenlosen Weihnachtsstimmung-Bildschirmschoner interessiert sein. Sehr hell, attraktiv und gleichzeitig mit einer einzigartigen Atmosphäre von Komfort und Feierlichkeit. Auf Ihrem Desktop-PC-Bildschirm sehen Sie viele Attribute von Weihnachten. Lebkuchen, Weihnachtsschmuck, Fichte, Geschenkbox und vieles mehr.
Mehr…
Christmas Letter Screensaver
Version: 2.0 | Freeware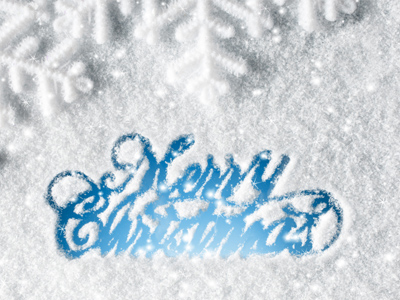 Weihnachtsferien kommen zu Ihnen nach Hause! Es gibt Hoffnung für die Ausführung aller Wünsche. Christmas Letter Screensaver ist die beste Dekoration für Ihren Desktop-PC. Es wird perfekte Urlaubsstimmung schaffen. Schneeflocken fallen und alles ist mit Schnee bedeckt. Sie sehen ein eingefrorenes Fenster mit einem darauf geschriebenen Frohe Weihnachten-Brief. Und zusätzlich bekommst du Hintergrundmusik für die Atmosphäre.
Mehr…
Neon Snowfall Screensaver
Version: 2.0 | Freeware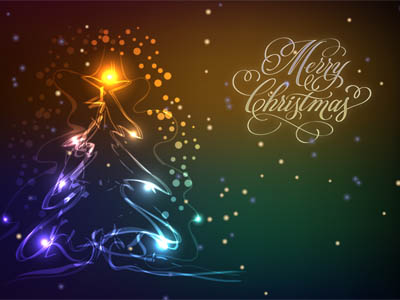 Der Winter ist die Zeit der Weihnachts- und Neujahrsferien! Eines der Wintersymbole ist der Weihnachtsbaum, geschmückt mit allen Lichtern. Wir präsentieren Ihnen unseren festlichen Neon Snowfall Screensaver! Dieser Bildschirmschoner ist ziemlich einfach und nicht mit überflüssigen Grafikeffekten überladen. Sie werden eine leuchtende Neon-Silhouette eines Weihnachtsbaums sehen, als ob sie von Neonlichtern gemacht wird.
Mehr…
Free Easter Bunny Screensaver
Version: 1.0 | Freeware
Easter is a festive time for everyone. Download this screensaver and let cute bunnies visit your screen bringing you decorated eggs, joy and fun. Have a good time with your family and friends and this adorable screensaver!
Mehr…
Free 7th Heaven Screensaver
Version: 1.0 | Freeware
If you are in love and are looking for a way to express your feelings to your sweetheart, then this romantic screensaver is just what you need. It will melt the ice in any heart, even one of a Snow Queen. Present it to your beloved and fly away to the seventh heaven together.
Mehr…
Free 3D Olympic Screensaver
Version: 1.0 | Freeware
Are you a fan of Olympic Games? Download this cool Olympic Screensaver for free and put all the winter sport stars on your desktop.
Mehr…
Free Christmas Vacation ScreenSaver
Version: 1.0 | Freeware
This beautiful screensaver will put you in a holiday mood and remind you of the coming Christmas. Huge sparkling snowflakes will give you winter feeling even if the Sun is in your window (for those on a Southern continent). The beautiful landscape is complemented by clocks, which seem to dissolve along with the snowflakes in the background. You can enjoy it without losing track of time.
Mehr…
Free Merry Christmas Screensaver
Version: 1.0 | Freeware
Santa is coming to your desktop! Download this Merry Christmas screensaver and let it bring the gift of Xmas joy right to your PC. Share the fun with your family and friends by the warm and cozy Christmas fireplace and have the happiest Christmas of all times!
Mehr…
Free Christian Screensaver
Version: 1.0 | Freeware
Don't lose the true meaning of Christmas in the hustle and bustle of the season. Download this heartwarming screensaver and share it with your family and loved ones on the Holy Night. It will lift up your spirits and remind of the unconditional love of the Lord for you.
Mehr…
Free Thanksgiving Screen Saver
Version: 1.0 | Freeware
Have you made all the preparations for the holiday? Complete your Thanksgiving menu with turkey, stuffing, cranberry sauce and this screen saver and express gratitude for the bounty of blessings we enjoy!
Mehr…
Free Holiday Fireworks Screensaver
Version: 1.0 | Freeware
This blazing screensaver offers an impressive showing of lights and colors delivered to your screen any time of day or year. It is perfect for Halloween, Christmas, Independence Day and other celebrations. The best of the fireworks extravaganza!
Mehr…