Kategorie Desktop / Bildschirmschoner: Saisonal (Filter: Shareware)
Saint Valentine's 3D Screensaver
Version: 1.01.7 | Shareware (9,95 USD)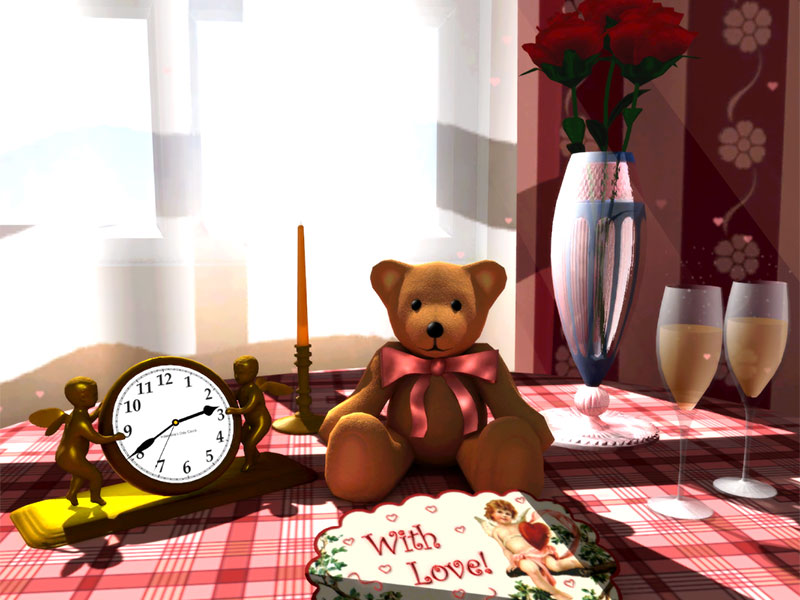 Saint Valentine's Days is coming. Decorate your workplace with this pretty screensaver and feel the mood and romantic atmosphere of the holiday. Saint Valentine's 3D Screensaver will make this event more sensual and delicious for you and your beloved. Feel free to present it to everyone you love and care for.
Mehr…
Halloween Pumpkin 3D Screensaver
Version: 1.06 | Shareware (9,95 USD)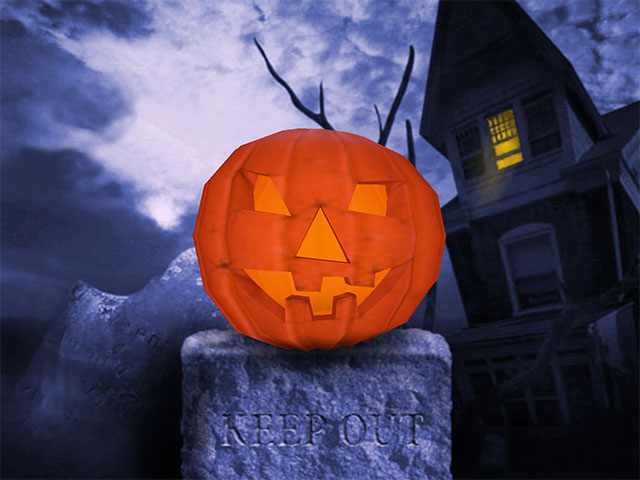 Halloween Pumpkin 3D Screensaver is our Halloween contribution to everybody. You will see a pumpkin rotating in front of a very terrific background. Mysterious landscape, churchyard, gravestone... It looks like old witches came together over here... It is Halloween!
Mehr…
Christmas Eve 3D Screensaver
Version: 1.2 | Shareware (9,95 USD)
Let this fabulous animated 3D screensaver take you away to a magic winter park on Christmas Eve. Feel the holiday atmosphere in the air. Enjoy a gorgeous Christmas tree decorated with shimmering lights that go on and off as if singing along to the music. Watch the funny rabbits jumping around in excitement, waiting to get to the precious presents from Santa. Cheerful music and high-quality graphics help to create a truly festive Christmas mood.
Mehr…
Animated SnowFlakes Screensaver
Version: 2.9.8 | Shareware (19,95 USD)
The winter's screen-saver covers your desktop with a snow and slowly falling snowflakes. Snow coming down in a mysterious winter's forest. Watch the wonderful, calm landscapes and trees covered with a snow. There are also month calendar, analog/digital clock, custom on-screen text. Customize it with your own photo as a background image or play your favorite tune. Hope you like the scree-saver. We wish you Merry Christmas and Happy New Year!
Mehr…
Christmas Holiday 3D Screensaver
Version: 1.05 | Shareware (9,95 USD)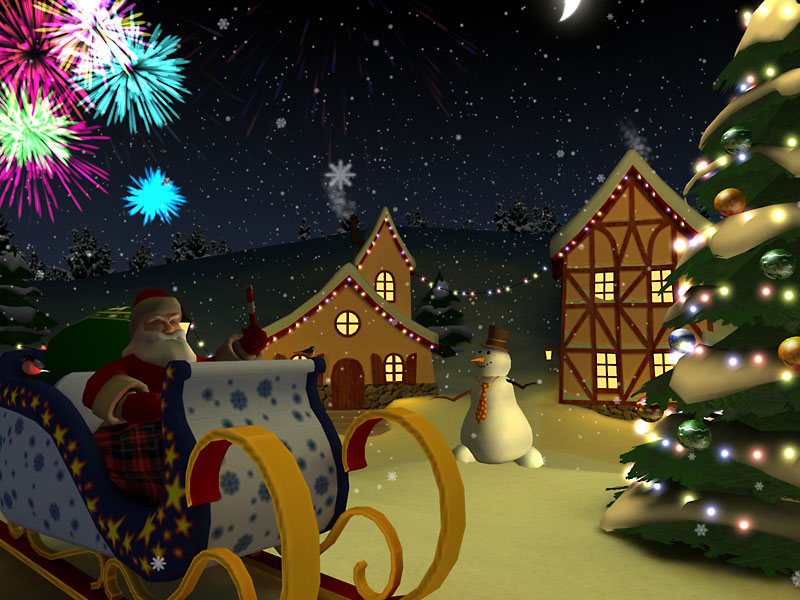 Turn this animated 3D screensaver on and the holiday atmosphere of upcoming Christmas will surround you. Special festive music and brilliant colorful graphics will bring true holiday feeling to your desktop. Now you don't even need to wait for the event. Just start this 3D screen saver and get the Christmas experience anytime you wish.
Mehr…
Winter Night 3D Screensaver
Version: 1.2 | Shareware (9,95 USD)
Enjoy a quiet winter night in a small town nestled comfortably in the sleepy mountains. Take a relaxing walk along the streets and feel the charming atmosphere of this unique place. Let this 3D screensaver bring you to the serene winter paradise. Fabulous music and high-quality graphics will help you feel the real magic of the season.
Mehr…
Christmas Clock ScreenSaver
Version: 1.1 | Shareware (14,96 EUR)
Picture yourself going into the forest and looking for a fir tree when you encounter a real wonder! Somebody (most likely Santa Claus) has decorated a young snow-covered fir tree with sparkling lights. You do not want to cut it down, but rather you will stand and admire the sight. Install the Christmas Clock screensaver on your desktop and enjoy this picture. Time appears before you, sparkling, as the beautiful antique clock keeps you on time.
Mehr…
3D Spooky Halloween Screensaver
Version: 1.4 | Shareware (9,95 USD)
The Moon is full! Spooky Halloween is here! Haunted house deep in the woods invites you for a visit. Scary ghosts welcome you from a distance. Witches on broomsticks are rushing across the sky. There is something going on in this house as you see sparks of magic fire shooting out of the chimney. Chilling sounds and devilish Halloween music add to this mood of your darkest nightmare. Are you brave enough to trick or treat around this place?
Mehr…
3D Christmas Clock Screensaver
Version: 4.01 | Shareware (14,95 USD)
Christmas Edition of the 3D Drunken Clock Screensaver is a skinnable analog clock, which randomly and smoothly moves across the screen. The program allows for background changes as well as other appearance and behavior options including support for "skins".
Mehr…
Christmas Time 3D Screensaver
Version: 1.1 | Shareware (19,95 USD)
This terrific 3D screensaver will help you feel the magic of the Holiday Season. You will find yourself in a quiet winter forest with a few cottages scattered around. Everything is covered with snow and the nature is waiting for a miracle to happen.
A huge Christmas tree in the middle of this peaceful setting and the outstanding background music add to this unique holiday mood.
Santa is definitely paying a visit to this place! How about you?
Mehr…
Christmas 3D Screensaver
Version: 1.1 | Shareware (12,95 USD)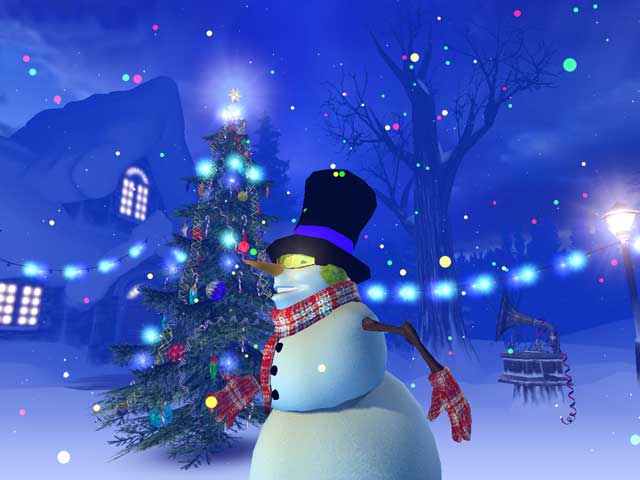 Mögen Sie Weihnachten?Schade, dass es sie nur einmal im Jahr gibt! Hey- wenn Sie wirklich so sehr Weihnachten mögen, wieso sollte man sie nicht jeden Tag haben? Weihnachten 3D Screensaver bringt warme Gefühle und Fröhlichkeit auf Ihr PC Desktop.Teilen Sie diese Gefühle mit Ihrer Familie, und Freunden.Nicht alle Völker können einen echten geschmückten Weihnachtsbaum jedes Jahr aufzustellen. Unser Desktop Weihnachtsbaum veraltert nie! Jetzt holen!
Mehr…
Santa Claus 3D Screensaver
Version: 1.0 | Shareware (9,99 USD)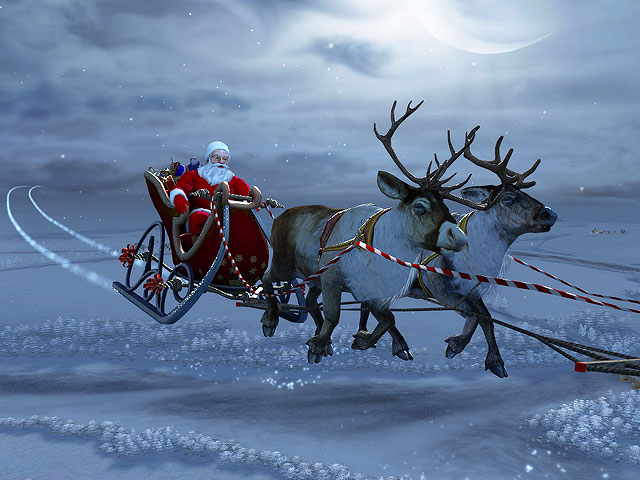 In diesem Bildschirmschoner begleitest Du den Nikolaus auf seiner Fahrt im magischen Weihnachtsschlitten, der von acht Rentieren gezogen wird. Nikolaus' Aufgabe ist es, Hunderte von Dörfern zu besuchen, in denen alle Bewohner auf ihn und seine Geschenke warten. Erlebe die Schönheit schneebedeckter Hügel und schillernder von prächtiger Schneedecke umgebener Siedlungslichter und lass Dich von der Magie dieser einmaligen Jahreszeit bezaubern!
Mehr…