Kategorie Desktop / Bildschirmschoner: Wissenschaft (Filter: Shareware)
Space Exploration 3D Screensaver
Version: 1.01.5 | Shareware (9,95 USD)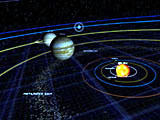 The rings of Saturn have puzzled astronomers ever since they were discovered by Galileo in 1610, during the first telescopic observations of the night sky. Have you ever dreamed of getting a chance to see them with your own eyes? This screensaver features a very realistic and accurate 3D model of the Solar System. Embark on your own exploratory voyage with this screensaver of unparalled beauty!
Mehr…
Home Planet Earth 3D Screensaver
Version: 1.01.4 | Shareware (9,95 USD)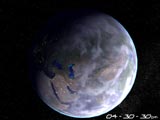 Space tourism is a very expensive thing. Among its primary attractions is the awesome and thrilling feeling of looking at the Earth from space described by all astronauts as extremely intense and mind-boggling. This screensaver provides a unique opportunity to do that without having to pay 20 million dollars. You will actually get to see more than a 'regular' space tourist. This is an extremely realistic 3D model of the planet!
Mehr…
Egyptian Pyramids 3D Screensaver
Version: 1.0 | Shareware (14,95 USD)
See the greatest Pyramids of Egypt along with the magnificent statue of their silent guardian ? the Sphinx. What are these? The mysterious tombs of the powerful pharaohs erected by the arduous toil of thousands of slaves or inconceivable structures put there millennia ago by aliens from space, the purpose of which remains hidden from us to this day? Take a closer look. Perhaps you will find some clues in this awe-inspiring 3D screensaver.
Mehr…
The Pyramids of Egypt 3D Screensaver
Version: 1.01.6 | Shareware (9,95 USD)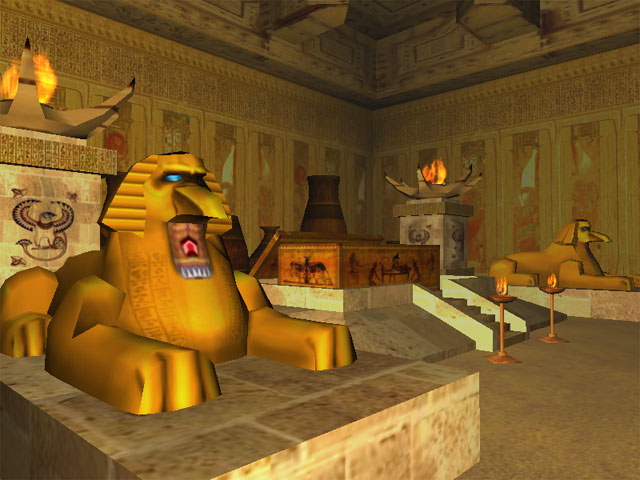 The Pyramids of Egypt are the most substantial ancient monuments in the world - and the most mysterious. They fascinated travellers and conquerors in ancient times and continue to inspire wonder in the tourists, mathematicians, and archeologists who visit, explore, measure and describe them. Travel to ancient Egypt with The Pyramids of Egypt 3D Screensaver. Explore the secrets of the Great Pyramids now!
Mehr…
Sonar Screensaver
Version: 1.00.1.214 | Shareware (19,95 USD)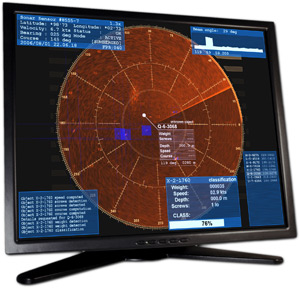 Sonar simulation screensaver displays a fabulous sonar screen with famous rotating beam and object marks. There are lot of decoration elements, like orthogonal and circular scaling grids, markers, various windows with information. And this will be accompanied with many sounds including underwater noises, whale songs, screws and cinematographic effects. In "on-screen-message" mode it can display messages instead of simply closing on interaction.
Mehr…
Jupiter 3D Space Tour
Version: 1.0 | Shareware (17,95 USD)
Jupiter, storming Gasriese umgeben durch zahlreiche Monde. Wirklich faszinierendes Aussehen! Es war schwierig, ihn zu reflektieren ist Schonheit, indem man Computersimulation, aber moderne verwendete, Technologien 3D, denen wir versuchten, maximalen Realismus in dieser Animation zu gewinnen.
Mehr…
Galaxy 3D Space Tour
Version: 1.1 | Shareware (17,95 USD)
Wenn du zum Himmel auf einer freien dunklen Nacht, weit von das Gluhen von streetlights schaust, dir sieht ein schwaches Band von starlight, uber die Himmel zu laufen. Dieses ist die Milchstrasse, unsere eigene Galaxie, die von innen gesehen wird. Aber was, wenn wir Solarsystem auf einem Raumschiff lassen und zuruck zu unserer "kosmischen Insel" schauen? Dieses bildschirmschoner ist ein Versuch, diese unglaubliche kosmische Szene zu zeigen.
Mehr…
Alchemy 3D Screensaver
Version: 1.22.6 | Shareware (9,95 USD)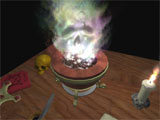 The Alchemy 3D Screensaver shows you an ancient alchemy lab complete with mystic stuff, amazing lighting effects and mysterious fog. It uses the graphic effects which won the "fog" contest at flipcode.com. Show it off and it will impress you
Mehr…
Radar Screensaver
Version: 1.72 | Shareware (19,50 USD)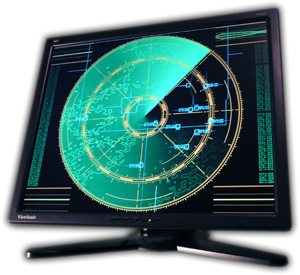 Der Radar Screensaver ist ein Bildschirmschoner mit einer Radar Simulation. Auf einer runden Anzeige wird ein Radarschirm mit Flugzeugen und anderen fliegenden Objekten simuliert. Nach der Identifikation eines Objektes wird dieses kurze Zeit später als Foto angezeigt. Über 60 verschiedene Flugzeuge werden dargestellt und bei erkennung in Protokollisten eingetragen, die auf dem Bildschirm mitlaufen.
Mehr…
Inside the Cell 3D Screensaver
Version: 1.01.5 | Shareware (9,95 USD)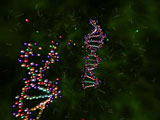 Inside the Cell 3D screensaver will provide you with a unique opportunity to plunge into the very depths of the living organism. You will be able to explore the mysteries of life in the micro-world and see what goes on inside living cells. It is really something worth looking at, especially when you have nice relaxing music accompanying the visualization process. The graphics is so real that it seems like you become one of these tiny particles.
Mehr…
Sun 3D Screensaver
Version: 1.4 | Shareware (9,95 USD)
The Sun is the most prominent feature in our Solar System. It is the largest object and contains approximately 98% of the total solar system mass. One hundred and nine Earths would be required to fit across the Sun's disk. Its outer visible layer has a temperature of 11000'F. This layer has a mottled appearance due to the turbulent eruptions of energy at the surface. Want to have a look now? Download this outstanding 3D screensaver.
Mehr…
Star Wars 3D Screensaver
Version: 1.5 | Shareware (14,95 USD)
Download this 3D screensaver and turn you screen into a teleport gateway to the mysterious galaxy of star wars. You will definitely appreciate the outstanding graphics and the enchanting space scenery with fascinating special effects.
Mehr…