Kategorie Desktop / Desktop Utilities
Amazing France Screensaver
Version: 1.1 | Freeware
Willkommen in Frankreich, dem Mittelalter. Das Bild von einer sehr alten Burg vorgestellt. Er hat bereits ihr überlebt, und jetzt ist nur geeignet für die Rolle des weisen. Trotzdem ist er sehr schön. Sie sagen, es habe einen Geist gesehen. Wollen Sie einen Spaziergang durch das Schloss von Geistern Spaziergang? Dann freuen uns auf das Treffen des Abenteuers.
Mehr…
Amazing Dolphin Screensaver
Version: 1.1 | Freeware
Dolphins Freunde Menschen. Es wird angenommen, dass sie genauso intelligent sind. Warum gehst du nicht kennen lernen, sie besser? Sie können es jetzt tun, um unsere Bildschirmschoner eingestellt. Es wird Ihnen sagen, was für schöne Tiere auf dem Planeten haben.
Mehr…
Amazing Frankfurt Screensaver
Version: 1.1 | Freeware
Willkommen in Frankfurt. Dies ist eine sehr schöne Stadt. Wir laden Sie ein, die Stadt bei Nacht zu erkunden. Nachts die Lichter sind eine große Anzahl von Lichtern. Die ganze Stadt leuchtet und funkelt im Glanz der Scheinwerfer. Dies ist einer der aufregendsten Spektakel auf dem Planeten. Beeil dich, und es wird bald zu Ende!
Mehr…
KeyFreeze
Version: 1.0 | Freeware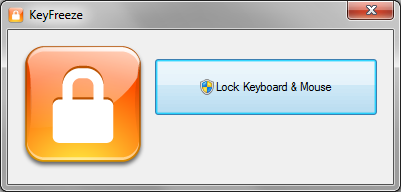 KeyFreeze blocks your keyboard and mouse so your kids can safely watch cartoons or have a Skype videochat with their grandparents. Simple as that - keyboard blocker & mouse blocker for Windows.
Mehr…
Animated Weather Widget
Version: 2.3 | Freeware
Animated Weather for Android smartphones is easily the best Android weather widget available. View the weather forecasts and current weather conditions in style on your mobile phone using this powerful little application. Weather conditions are displayed in beautifully animated 3D complete with colorful background sceneries. Accurate and reliable forecasts can be provided virtually anywhere in the world with support for over 50,000 locations.
Mehr…
Freezelight Clock ScreenSaver
Version: 1.1 | Freeware
Astral spirals of Time expand before your eyes and penetrate all the elements of space. It is a chance for you to send out your intentions of happiness, joy and inspiration into the whirling Universe of freezelight dressed energy! Join the smooth movement of Time!
Mehr…
Sweet Love Clock ScreenSaver
Version: 1.1 | Freeware
Delight your eyes with images of tender caress, warm embrace, delicate kiss. Feel your spirit refreshed! Sweet emotions which open our soul and fill our heart with music of love. Watch poetic lyrics flowing in harmony with the hands of the sensual clock!
Mehr…
Youth Energy Clock ScreenSaver
Version: 1.1 | Freeware
Youth energy bursts into your PC providing creative rhythm for your life. You are sure to use the most of your power to take friendly control of Time as you have so much to do and enjoy. Free art, live and emotive music, lively sport - you are ready to give flesh and body to all your daring ideas!
Mehr…
Vitality Clock ScreenSaver
Version: 1.1 | Freeware
Let your screen come alive with the power of healthy energy and positive vibrations. Awaken your screen and your spirits with vigour and confident charismas. Vitality Clock correlates with your desire to live full life and feel strong and sure in everyday life!
Mehr…
Digital Planet Clock ScreenSaver
Version: 1.1 | Freeware
Be sure something fascinating is going on in our Galaxy! A distant mysterious planet with digital rocks compiles information of the whole Universe and is ready to get in touch with the most intelligent and brave people of Earth. Are you among those?
Mehr…
Christmas Promise Clock ScreenSaver
Version: 1.1 | Freeware
Shimmering Christmas ornaments promise real wonders and open a field of imagination for you to create around! We are presenting you a wonderful reminder of visiting Christmas bazaar to improve your mood and stock up on presents for your beloved!
Mehr…
Gandalf Bubble Clock ScreenSaver
Version: 1.1 | Freeware
He is here with you to remind about desired intimacy with Nature and many chances to dream up your reality and unfold unlimited imagination and serene existence.
Mehr…