Kategorie Entwicklung / Installation & Setup
VDProj to WiX Converter
Version: 1.0 | Shareware (69,00 EUR)
Using this extension for Visual Studio 2012-2005 developers can convert existing VDProj setups to WiX in one click. All Visual Studio versions and all vdproj features are supported, including variables, msm and msi packages, custom actions, built-in dialogs, etc.
Mehr…
InstallAware Application Virtualization
Version: 5.0 | Shareware (1.999,00 USD)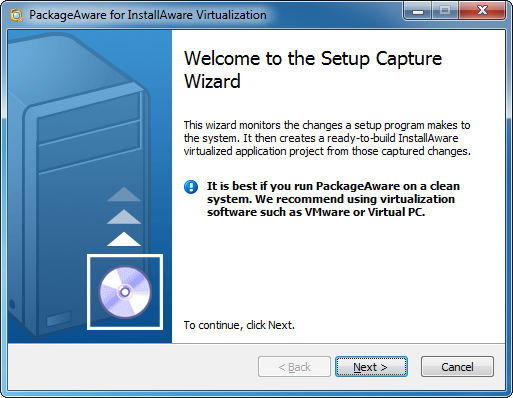 InstallAware Application Virtualization converts traditional applications into single, stand-alone executable files that run without requiring installation, pre-extraction, or administrative rights. InstallAware Virtualization comes to market with a royalty-free licensing model, resulting in phenomenal cost savings over comparable solutions like VMware ThinApp or Microsoft App-V. Now with the fastest setup capture in the industry!
Mehr…
MH-Setup
Version: 1.51 | Freeware
Freier skriptgesteuerter (Un)Installer für eigene Programme. Geringe Größe für schnellere Downloads (komprimiert ca. 110kB). Ermöglicht Komponentenweise (De)Installationen. In Deutsch und Englisch verfügbar.
Mehr…
Neat Install
Version: 1.1.100 | Demo
Neat Install is an InstallShield, InnoSetup, NSIS, and the other widely used installation tools graphics. The graphics pack adds a personalized and profession look to the software and improves the user's first impression.
Mehr…
Inno Script Generator
Version: 1.0.3.1 | Freeware
Inno Script Generator ist ein Tool das Ihnen hilf beim erstellen und ändern von Installation Skripte für Jordan Russell's Inno Setup. Diese neue Version von Inno Script Generator unterstützt die neueste Versionen von Inno Setup (Jordan Russell, Martijn Laan) und auch ISTools (Bjornar Henden). Diese Anwendung ist in verschiedene Sprachen verfügbar. Die Software erstellt automatisch eine Code Sektion wenn erforderlich für den Anwendung.
Mehr…
NSIS Skincrafter plugin
Version: 2.6.1 | Freeware
NSIS SkinCrafter Plugin is a freeware developer tool meant for skinning of install packages created with NSIS installer. Use NSIS SkinCrafter Plugin if you want your setup packages to look unique and stylish. In combination with SkinCrafter library you can get complete package: skinned installer + skinned end-user application.
Mehr…
IRAISETUP
Version: 1 | Shareware (50,00 EUR)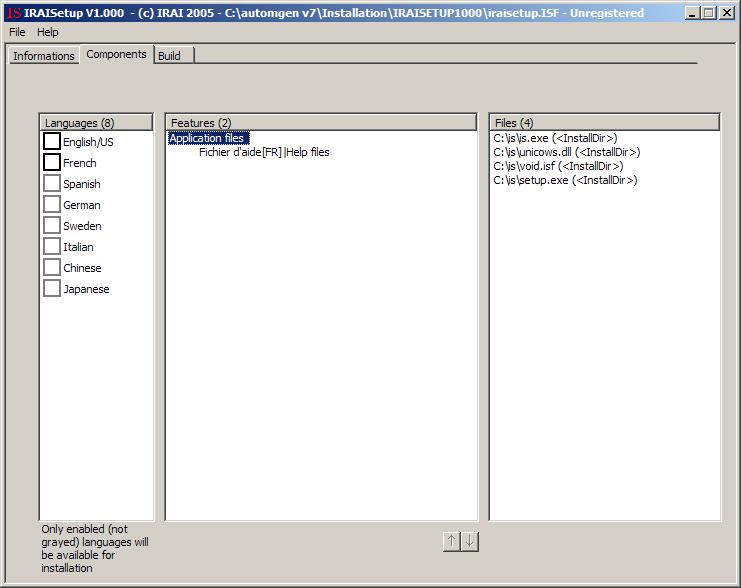 IRAISETUP is used to create installation packages for WINDOWS 95, 98, NT4, 2000, ME, XP and 2003. IRAISETUP generates an installation procedure very quickly and even web optimized installations can be created. An exclusive feature includes executable localization during the installation meaning that it is no longer necessary to deliver various versions of executable files for different languages.
Mehr…