Kategorie Entwicklung / Sonstige
3D Stacked Horizontal Bar Graph Software
Version: 4.1 | Shareware (49,95 USD)
Web Enabled solution for creating Stacked Horizontal Charts & Graphs. Versatile components for web authors and developers to easily build and publish dynamic and interactive bar graphs.
With a free trial and Money Back guarantee, try it out today.
Mehr…
pdfServMachine
Version: 1.6 | Demo (600,00 EUR)
Broadgun Software - pdfServMachine
Serverseitig nach PDF konvertieren!
Die pdfServMachine ist ein Entwicklertool (SDK), um servergest?tzt Dokumente "on the fly" nach PDF zu konvertieren.
Dabei werden HTML-, Text- und Microsoft Office-Dokumente unterst?tzt.
pdfServMachine wird auf dem Windows Ser-ver als Service ausgef?hrt und ?ber eine COM API angesteuert.
Mehr…
Virtual Serial Ports Driver XP
Version: 4.0 | Shareware (111,95 USD)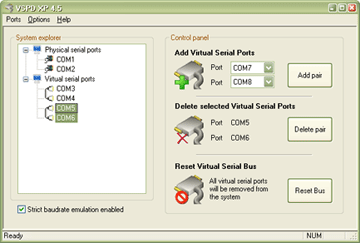 Virtual Serial Ports Driver XP (VSPD XP) creates two pure virtual serial ports in your system which are virtually connected to each other. For other Windows applications, virtual ports will be seen exactly as two real serial ports connected via null-modem cable. You can select any port numbers for virtual pair. You can transfer files, exchange data or do whatever you want as it was real serial ports.
Mehr…
Virtual Serial Port Kit
Version: 5.5.5 | Shareware (149,95 USD)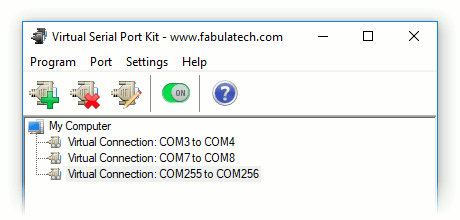 Virtual Serial Port Kit creates pairs of virtual serial ports in your system which are virtually connected to each other. Physical null modem cables are not required. You can connect any number of virtual port pairs. Virtual serial port pairs will look and work exactly like real hardware serial ports connected via null modem cables.Virtual Serial Port Kit is designed for software developer to speed up development process during software debugging
Mehr…
sevWizard ActiveX
Version: 1.0.0.2 | Shareware (49,00 EUR)
Ein ActiveX-Control, mit dem sich im Handumdrehen eigene Assistenten (Wizards) im Look & Feel von Windows 2000/XP erstellen lassen. Einsetzbar in VB4/5 und VB6.
Mehr…
DBDesigner 4
Version: 4.0.5.4 | Freeware
DBDesigner 4 ist ein visueller Datenbank-Designer der den Entwurf, die Erzeugung und Wartung von MySQL Datenbanken in einer einzigen Entwicklungsumgebung vereint.
Professionelle Features und eine klare und einfach zu bedienende Benutzeroberfl?che bilden eine h?chst effizientes Werkzeug zur Verwaltung von Datenbanken.
Mehr…
PE Corrector
Version: 1.84 | Shareware (39,95 USD)
PE Corrector is easy to use tool for correcting Windows Portable Executable files (exe, dll, sys, bpl, dpl, cpl, ocx, acm, ax, scr). This program is very useful when you need to clear trash from PE files and protect your private info from crackers. Also with PE Corrector you are able to: examine the list of the export functions; erase selected functions in export section; reduce size of PE files; prepare PE files for exe-packers; and more...
Mehr…
Resource Tuner
Version: 2.04 | Shareware (49,95 USD)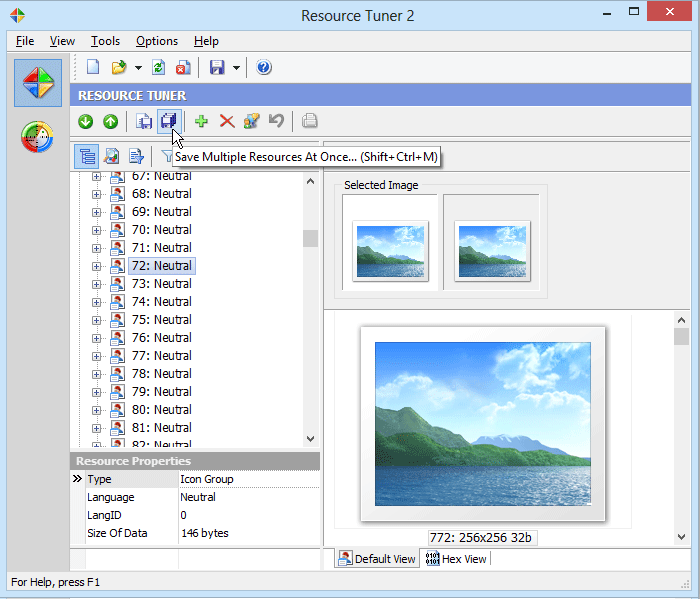 Resource Tuner can change the look of the icons, cursors, dialogs, buttons, sounds, animations and other elements of the Windows user interface by editing and replacing resources in the executable files (EXE, DLL, ActiveX controls and more). Quick and easy access to all the resources which are normally inaccessible really allows you completely customize any program you own.
Mehr…
EditCNC
Version: 3.0.2.9d | Shareware (125,00 USD)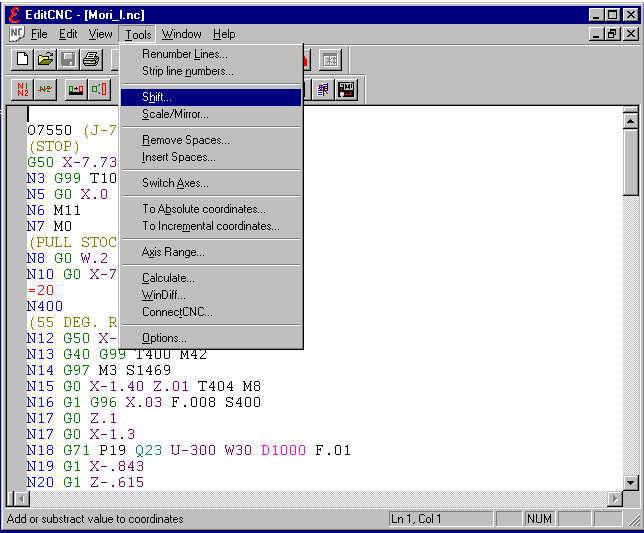 EditCNC, the perfect companion to your CAD CAM software. A lightning fast text editor designed for CNC programmers has the features you would expect from any quality text editor, such as search and replace, multiple undo/redo, multiple open files, file size limited only by the capacity of your computer, etc. In addition, EditCNC includes many powerful features designed purely for CNC programming and editing. Download your free thirty day trial.
Mehr…
CD-Menüsystem
Version: 1.2 | Demo (12,49 EUR)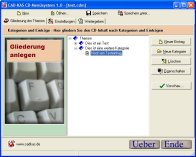 Erstellt automatisch startende CD-Oberflächen, wie Sie diese z.B. von diversen Zeitschriften CD's kennen. Sie können beliebig viele Beiträge in einer Baumstruktur eingliedern und jeweils ein Bild und einen freien Text festlegen. Sie können mit jedem Eintrag auch eine Datei bzw. ein Programm verknüpfen, dass dann installiert bzw. kopiert werden kann. Erstellt echte Windows EXE-Dateien!
Mehr…
NSp_FXParser
Version: 1.3 | Freeware
Die enthaltene DLL erm?glicht es dem Programmierer, komplexe mathematische Ausdr?cke in Form eines Strings mit beinahe unbegrenzter L?nge innerhalb eigener Projekte w?hrend der Laufzeit berechnen zu lassen.
Der mathematische Formelparser kann sowohl einen variablenlosen Term als auch eine Funktion mit max. 3 Variablen (X,Y,Z) verarbeiten.
Mehr…
JRStegano Activex
Version: 3.0 | Shareware (135,00 EUR)
ist ein Activex- Steuerelement zum verstecken von Texten und Dateien in Grafiken. Diese Technik wird Steganographie genannt.
JR-Stegano erm?glicht es ganze Dateien in einer Grafik zu verstecken, ohne da? deren Qualit?t auch nur im geringsten darunter leidet.
Das Steuerelement erzeugt innerhalb der Grafik ein Filesystem. Es k?nnen beliebig viele Daten, oder Dateien angef?gt werden.
Mehr…