Kategorie Grafik / Editoren
Light Developer
Version: 7.7 | Shareware (29,00 USD)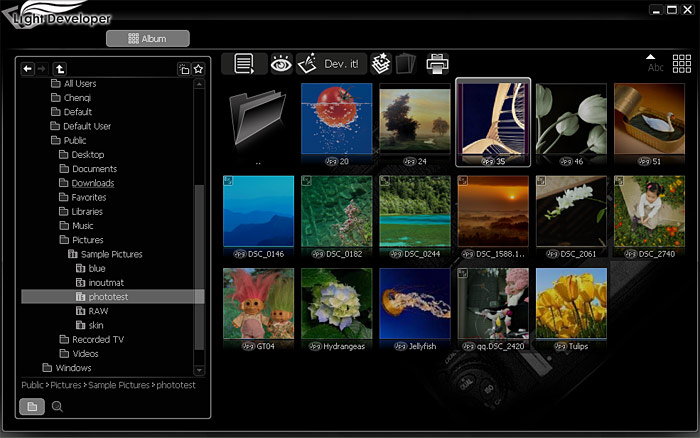 Cost-effective RAW editing software provide full set of functions from photo album to advanced editing. Software based on professional 16bit per channel color-space, supports most up-to-date RAW formats in the market, from Nikon's NEF to Cannon's CR2. Light Developer have some unique functions like high quality photo enlarging, HSB curve, tone maker and advanced noise reduction. This software support image layer and selection for local editing.
Mehr…
Kj Clipper Photo Editor
Version: 1.29 | Shareware (5,36 USD)
With Kj Clipper Photo Editor you can extract, edit, and recombine selections from a graphic image. A full suite of foreground selection and background exclusion tools are provided. Ideal for photo editing, montages and collages, scrapbooking. Features: clip, blend, change color, resize, rotate, pespective, text, paint, airbrush, color reduction, object grouping, etc.
Mehr…
Image Frame
Version: 1.2 | Shareware (14,95 USD)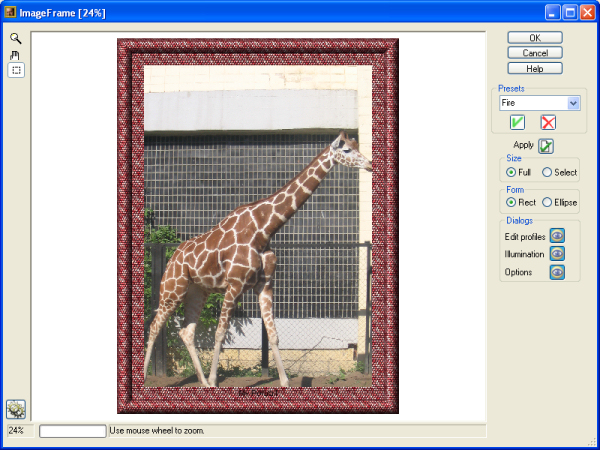 Image Frame is a Photoshop-compatible plug-in for easy creation naturally-look 3D frame. Add frame and text to your photos. You can apply rectangular and elliptical frame, change frame profile, material, and lightening. You can add text and effects to image as well.
Mehr…
Translucator
Version: 1.0 | Shareware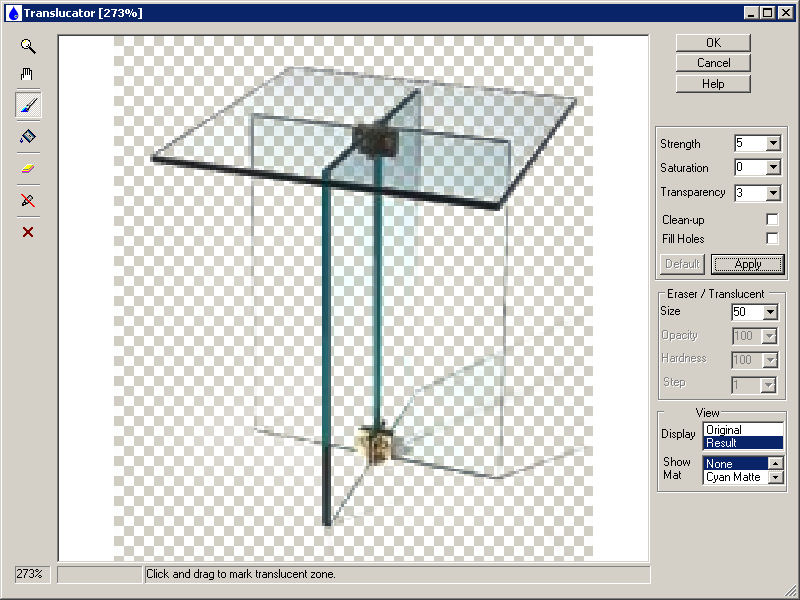 Translucator is a Photoshop-compatible plug-in for Windows. It extracts translucent objects (glass, smoke, fog, fur etc.) from images having complex background content with the minimum efforts. Result may be used for collage, scrabboking and greeting card creation. You do not need accurately draw out an object. Mark translucent area and press Apply. The background removing is adjusted by moving a slider. There are addition tools for result tuning
Mehr…
Corel Painter X for Macintosh
Version: 10 | Shareware (429,00 USD)
Experience the power of Corel Painter X - Now the world's most popular painting and illustration software is even better with new Photo Painting Palettes for rapidly transforming photographs into paintings, and exciting updates, including the Clone Brush, Eraser, and Rubber Stamp tools that simplify the creative workflow.
Mehr…
Paint Shop Pro
Version: X | Shareware (99,00 USD)
For anyone who aspires to make good photos great, there's Paint Shop Pro X. Learn as you go with a built-in Learning Center that lets you choose automatic photo fixes or precision editing controls for fine-tuning. 1. Fix brightness, color & photo flaws (adjust & retouch) 2. Turn photos into elegant projects (create & collage) 3. Give photos a unique, exciting look (graphics & effects) 4. Find photos fast & share memories (organize & share)
Mehr…
Photo Toolkit
Version: 1.7 | Freeware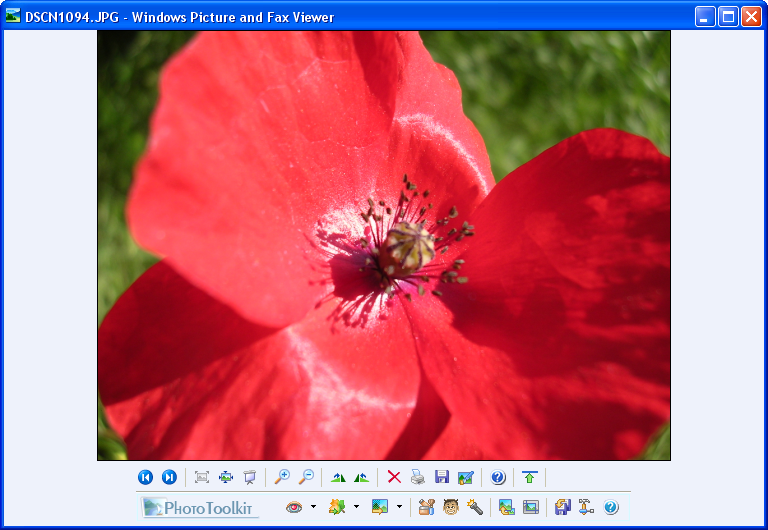 Photo Toolkit is a free powerful and easy-to-use program to improve your digital images. With only a few clicks, you can automatically correct colors and remove red eye from a number of photos, retouch portraits, whiten teeth, add lighting effects, straighten and resize photos and more, directly from the standard Windows picture viewer. Correct your shots while viewing them.
Mehr…
CorelDRAW Graphics Suite
Version: X5 | Shareware (499,00 USD)
CorelDRAW Graphics Suite X5 is a versatile graphic design software suite that helps you creatively express ideas for any media. Illustrate, lay out, trace, design Web graphics and animations, and photo-edit with this complete solution for visual communication. Offering increased speed, more accurate color control, and new and enhanced design tools, this must-have version helps you create extraordinary designs with confidence.
Mehr…
Able Fax Tif View
Version: 3.17.9.11 | Shareware (35,00 EUR)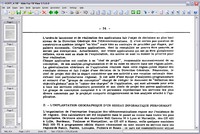 Mit Able Fax Tif View k?nnen Sie FAX, TIF (TIFF), PDF, EPS, AI, DCX Dateien ansehen, bearbeiten und konvertieren. Es ist eine Komplettl?sung um FAX und TIFF Dateien zu betrachten, editieren, drucken, speichern und konvertieren. Able Fax Tif View konvertiert FAX and TIFF Dateien in TIFF/FAX, jpeg, png, bmp, pcx, gif, pdf und wmf umwandeln.
Mehr…
PixPower Photo & Draw
Version: 5.02 | Shareware (29,00 EUR)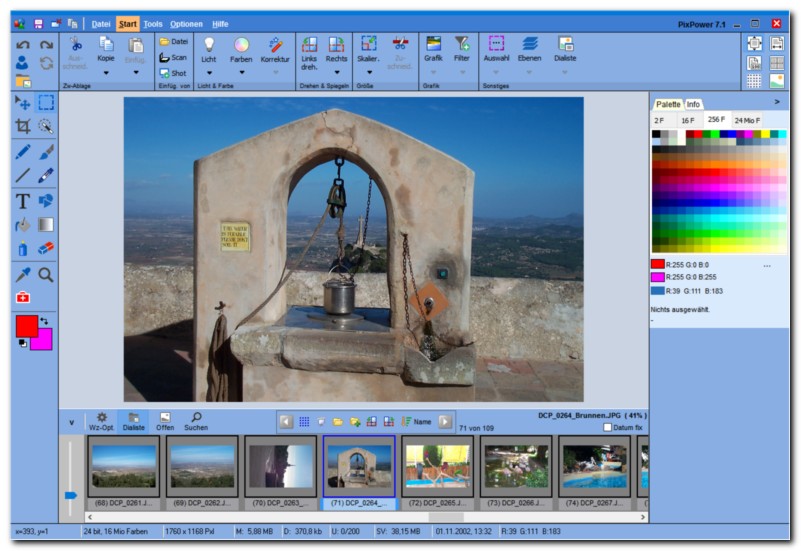 PixPower Photo & Draw führt ganz schnell Bildkorrekturen durch oder fertigt Screenshots an, konvertiert Bilder per Stapelbearbeitung in andere Formate oder Auflösungen, verwaltet Fotos in einer Bilderdatenbank. Mit Histogramm-Funktion, Rote-Augenkorrektur, Farbkorrektur, Helligkeit und Kontrast oder Gammawert-Korrektur stehen die Standard-Werkzeuge zur Verfügung. Sehr schneller Programmstart in ca. 1-2 Sekunden.
Mehr…
Insofta Cover Commander
Version: 3.1.3.1802 | Demo (39,95 EUR)
Es ist eine typische Designeraufgabe: 3D-Bilder von Producktverpackungen für Websites, elektronische Präsentationen oder Druckausgaben erstellen. Cover Commander ermöglicht diese Arbeit schnell zu erledigen. Das Programm bedient sich eines Software Renderer für maximale Qualität. Ein einfacher Assistent ermöglicht die Grafiken schrittweise zu erstellen. Im Vergleich zu anderen Produkten, stellt es eine Reihe von 3D Objektvorlagen zur Verfügung.
Mehr…
Image Repainter
Version: 1.5 | Shareware (14,95 USD)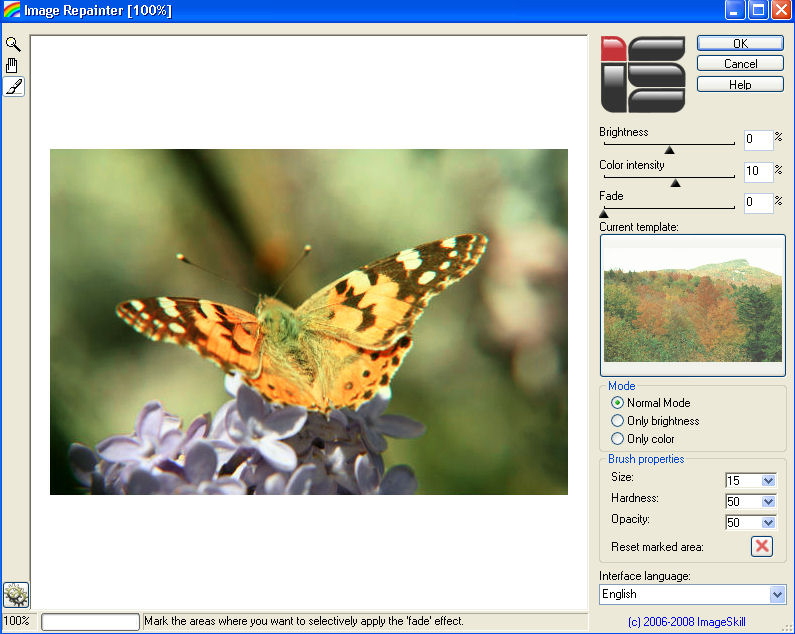 Image Repainter is Photoshop-compatible plug-in for Windows that borrows prototype image color characteristics to change colors of a source image. It is based on the modified method of matching color histogram statistics of the source image to those of prototype image. Image Repainter allows the user to express pleasing colors from desirable prototype image to images to be corrected. It is very useful for recoloring of a series of image shots.
Mehr…