Kategorie Grafik / Editoren
PixPower Photo & Draw
Version: 5.02 | Shareware (29,00 EUR)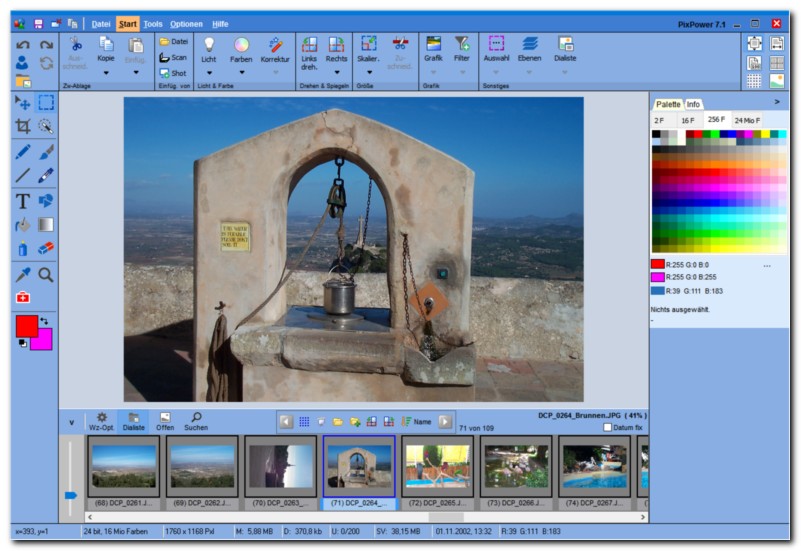 PixPower Photo & Draw führt ganz schnell Bildkorrekturen durch oder fertigt Screenshots an, konvertiert Bilder per Stapelbearbeitung in andere Formate oder Auflösungen, verwaltet Fotos in einer Bilderdatenbank. Mit Histogramm-Funktion, Rote-Augenkorrektur, Farbkorrektur, Helligkeit und Kontrast oder Gammawert-Korrektur stehen die Standard-Werkzeuge zur Verfügung. Sehr schneller Programmstart in ca. 1-2 Sekunden.
Mehr…
CorelDRAW Graphics Suite
Version: X5 | Shareware (499,00 USD)
CorelDRAW Graphics Suite X5 is a versatile graphic design software suite that helps you creatively express ideas for any media. Illustrate, lay out, trace, design Web graphics and animations, and photo-edit with this complete solution for visual communication. Offering increased speed, more accurate color control, and new and enhanced design tools, this must-have version helps you create extraordinary designs with confidence.
Mehr…
Corel Painter X for Macintosh
Version: 10 | Shareware (429,00 USD)
Experience the power of Corel Painter X - Now the world's most popular painting and illustration software is even better with new Photo Painting Palettes for rapidly transforming photographs into paintings, and exciting updates, including the Clone Brush, Eraser, and Rubber Stamp tools that simplify the creative workflow.
Mehr…
Image Repainter
Version: 1.5 | Shareware (14,95 USD)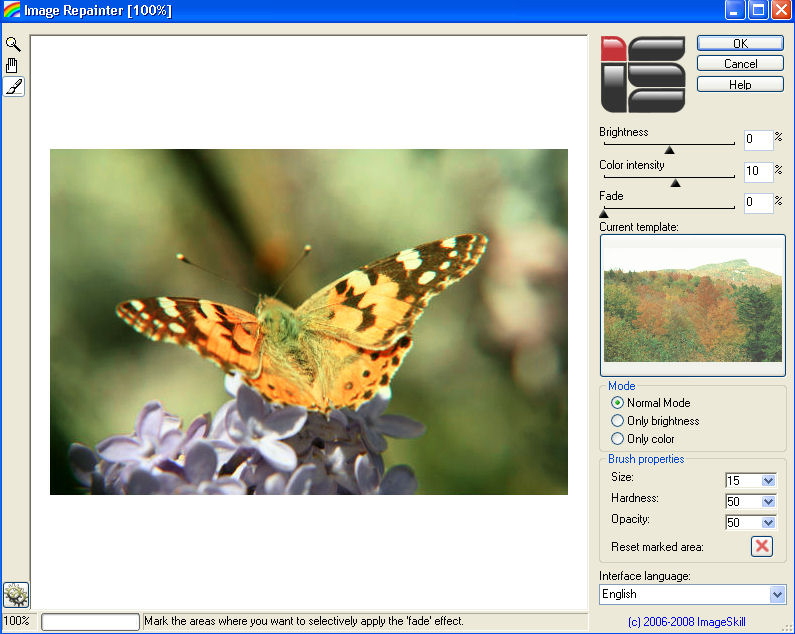 Image Repainter is Photoshop-compatible plug-in for Windows that borrows prototype image color characteristics to change colors of a source image. It is based on the modified method of matching color histogram statistics of the source image to those of prototype image. Image Repainter allows the user to express pleasing colors from desirable prototype image to images to be corrected. It is very useful for recoloring of a series of image shots.
Mehr…
Insofta Cover Commander
Version: 3.1.3.1802 | Demo (39,95 EUR)
Es ist eine typische Designeraufgabe: 3D-Bilder von Producktverpackungen für Websites, elektronische Präsentationen oder Druckausgaben erstellen. Cover Commander ermöglicht diese Arbeit schnell zu erledigen. Das Programm bedient sich eines Software Renderer für maximale Qualität. Ein einfacher Assistent ermöglicht die Grafiken schrittweise zu erstellen. Im Vergleich zu anderen Produkten, stellt es eine Reihe von 3D Objektvorlagen zur Verfügung.
Mehr…
Tile Builder
Version: 1.6 | Shareware (24,95 USD)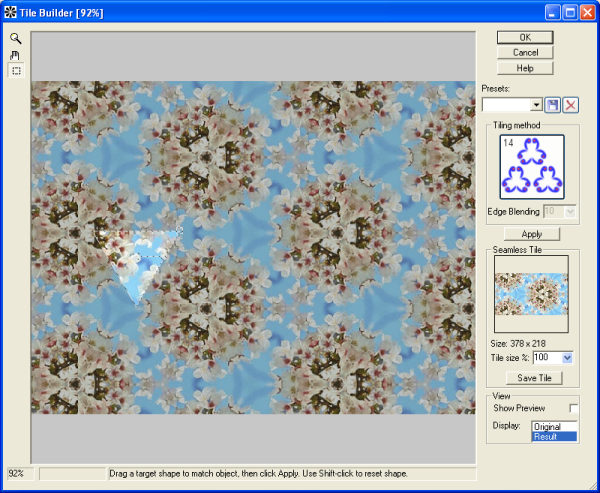 Tile Builder is a Photoshop-compatible plug-in for creation seamless patterns. It will be useful for web designers, artist and computer graphics enthusiasts. It allows you create fantastic patterns by one touch.
Run Tile Builder, choose one of 17 tiling method, press Apply and you receive incredible result!
Our plug-in has unique flexibility and power. You can save generated seamless pattern as BMP, JPEG or PNG file for using anywhere.
Mehr…
Background Remover
Version: 3.2 | Shareware (39,00 EUR)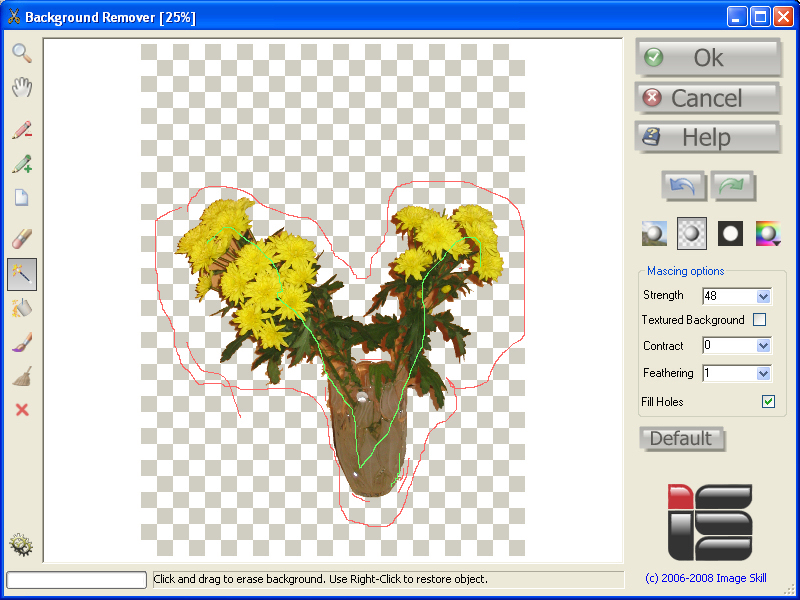 Background Remover ist ein Photoshop-kompatibles Plugin für Windows, das von ImageSkill Software entwickelt wurde und mit Adobe Photoshop, Adobe Photoshop Elements, Corel Paint Shop Pro, Macromedia Fireworks usw. verwendet werden kann. Die Hauptfunktion des Background Remover besteht darin, einen Teil des Bilds ("das Objekt") zu extrahieren und den Teil zu entfernen, der nicht erwünscht ist ("den Hintergrund").
Mehr…
RasterStitch
Version: 3.90 | Shareware (39,95 USD)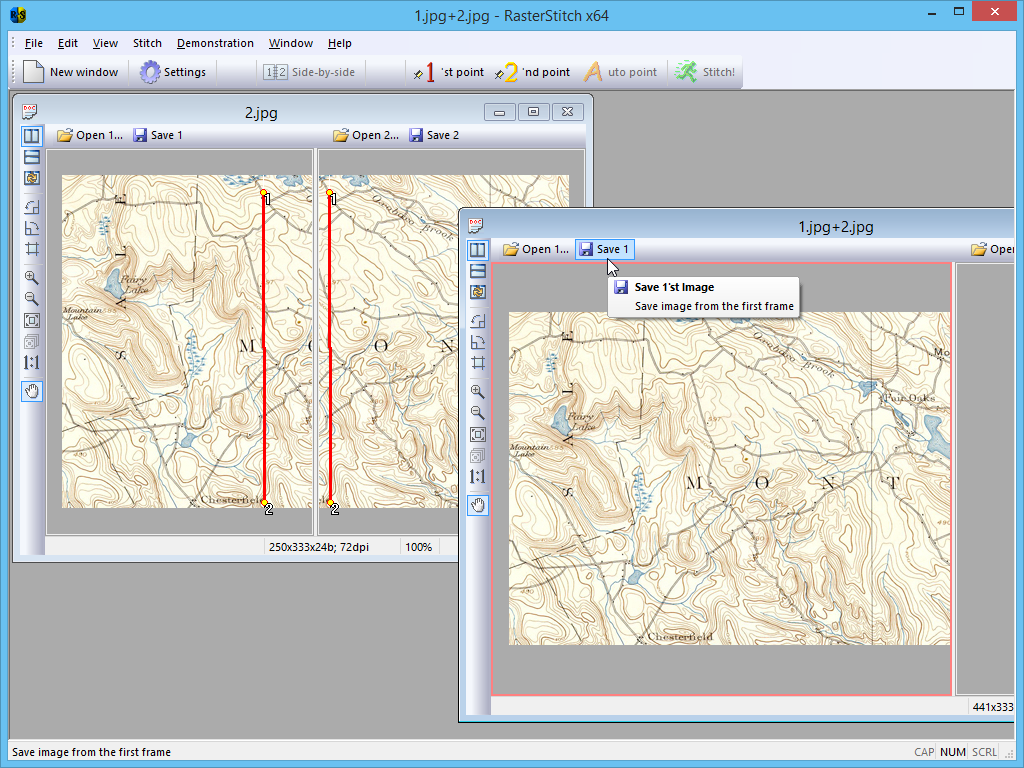 RasterStitch is a utility for putting together multiple raster images (stitching). Use this program to create a panorama of several photographs or scan and join fragments of a paper document, which dimensions exceed the scanner workspace.
Mehr…
PhotoX Batch Watermark Creator
Version: 3.5.0 | Shareware (39,50 USD)
Vermeiden unbefugte Nutzung Ihres Produktes Fotos. Stamp Ihr Produkt Fotos mit Wasserzeichen, Text oder Bild Wasserzeichen. Das Wasserzeichen kann in unterschiedliche Position der Foto. Sie können auch die Transparenz des Wasserzeichens und halten Sie die Qualität des Fotos.
Mehr…
Heyer's CD+DVD-Hüllen
Version: 2.02 | Shareware (29,00 EUR)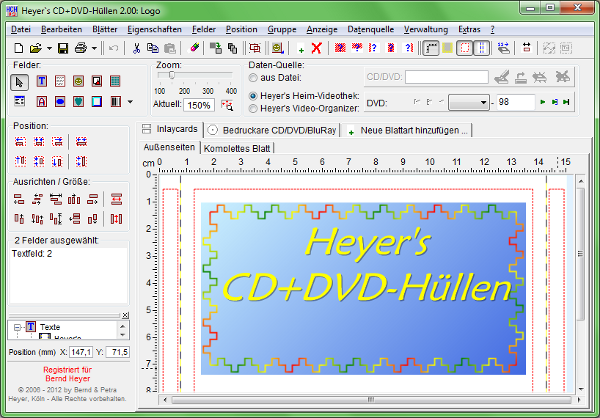 Es können Inlaycards, Covercards bzw. 4-seitige Booklets für CD-/DVD-Hüllen (Jewel-Cases) erstellt werden. Ebenfalls können CD-Etiketten bedruckt werden. Heyer's CD+DVD-Hüllen schränkt dabei den Anwender nicht durch ein festes Layout ein, sondern der Anwender kann in weitem Rahmen eigene Layouts gestalten. Das Programm kann Bitmap-, PNG-, JPEG-, WMF-und EMF-Grafiken importieren und benutzen. Es steht eine ausführliche Online-Hilfe zur Verfügung.
Mehr…
Picture Merge Genius
Version: 2.7.123 | Shareware (29,95 USD)
Picture Merge Genius is a simple and easy-to-use program for merging your photos,images and pictures. The software can combine several pictures into one in different ways,In the new picture you can also set the size and position of the source files.
Picture Merge Genius is useful for computer painters, designers,ebay seller,photographer and family entertainment.
Mehr…
Photo Gadget Pro
Version: 2.5 | Shareware (19,90 USD)
Photo Gadget Pro is a shell extension that adds image editing options to Windows Explorer. Simply select images to work with, then right-click to rotate, resize, crop, rename, apply effects, convert formats, add caption/frame and upload to Flickr.
Mehr…