Kategorie Grafik / Gallerie- & Katalog-Tools (Filter: Freeware)
PhotoStage Diashow-Programm
Version: 6.03 | Freeware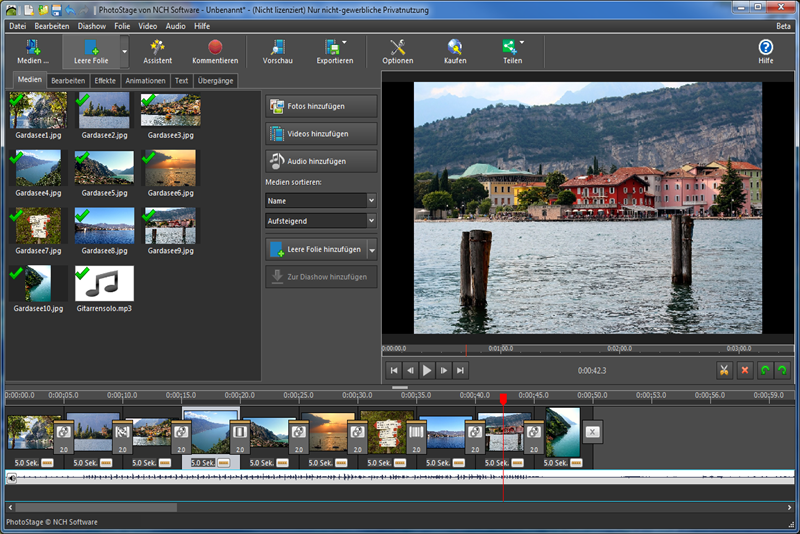 Mit PhotoStage kostenlos aus Digitalfotos, Videos und Musik eine Diashow erstellen. Man kann Effekte, Animationen, und Uebergaenge anwenden. Die Diashow kann dann beispielsweise auf DVD gebrannt oder zu YouTube hochgeladen werden. Fuegen Sie Musik, Kommentare oder Beschriftungen hinzu, um Ihre Diashow noch weiter zu optimieren. Unterstuetzte Formate beinhalten u.a. AVI, MPEG, WMV, DIVX, BMP, GIF, JPG, usw. sowie Audioformate.
Mehr…
12Ghosts IETools
Version: 9.70 | Freeware
Free toolbar for IE. Fast harvesting of thumbnail galleries. Auto-Stop any dynamic page elements, such as background sounds and animations. Boss-key to hide all IE windows with one key press. Position new IE windows automatically.
Mehr…
MAGIX Foto Manager
Version: 15 | Freeware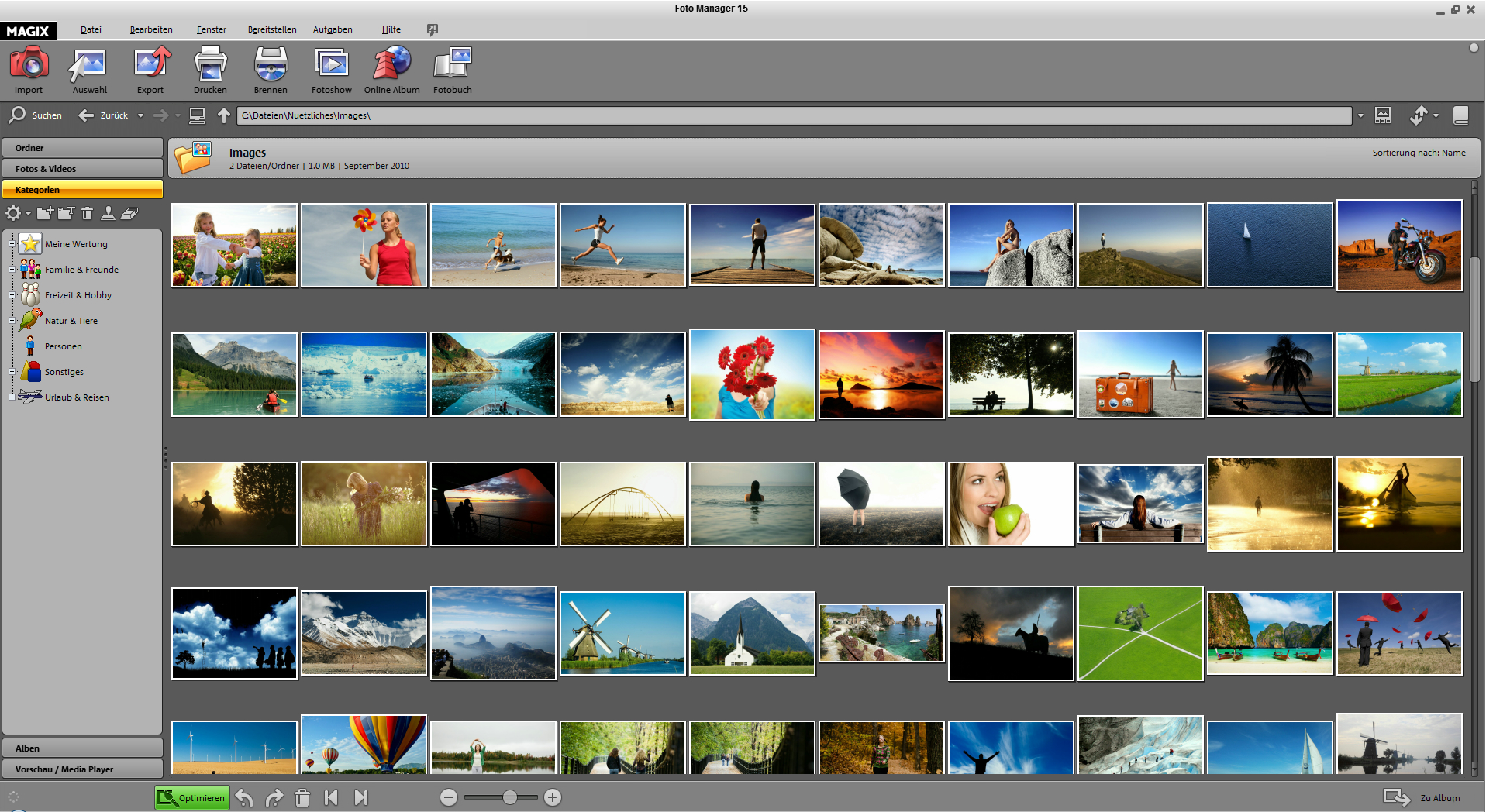 Verwalten Sie mit diesem kostenlosen Programm mühelos Ihre persönliche Bildersammlung. Einfach und schnell lassen sich Fotos direkt von der Kamera ins Programm importieren. Nehmen Sie kleine Verbesserungen an Ihren Aufnahmen vor und erstellen Sie ansprechende Diashows für Freunde und Bekannte. Aus dem Programm heraus können Sie Ihre Urlaubsfotos und Videoclips auf Facebook, Flickr, YouTube und im gratis MAGIX Online Album präsentieren.
Mehr…
My Pictures 3D Album
Version: 0.96 | Freeware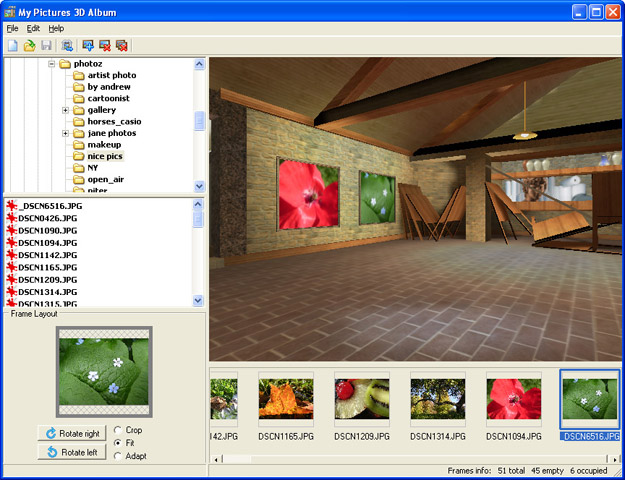 My Pictures 3D Album allows you to create stunning 3D photo albums. Show your photos in an artistic environment of picturesque 3D galleries, placing each of your photos at a certain location. 3D Albums can be easily shared. Amaze your friends by sending them your holiday photos in a 3D presentation (a stand-alone EXE file that does not require My Pictures 3D Album software to view) or placing 3D photo albums on your home page.
Mehr…
My Pictures 3D Screensaver
Version: 1.2 | Freeware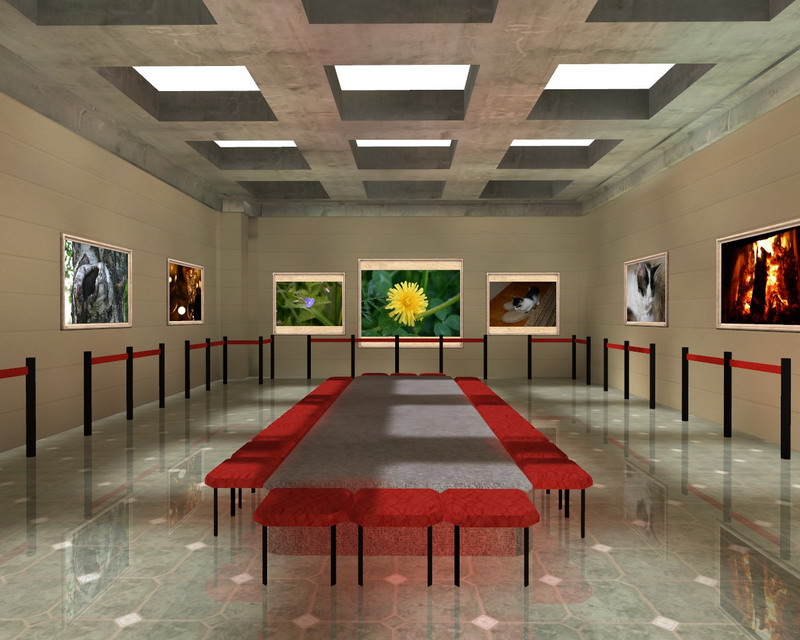 My Pictures 3D Screensaver allows you to view your favorite photos in a virtual 3D gallery. The selected pictures are displayed on the walls of beautiful galleries made in different styles: from an ancient temple to a modern showroom, from a medieval castle to a Renaissance yard. You can walk through the galleries in free move mode or in screensaver mode. Each photo can be supplied with a comment created in My Pictures 3D Album.
Mehr…
Red Eye Remover Pro
Version: 1.2 | Freeware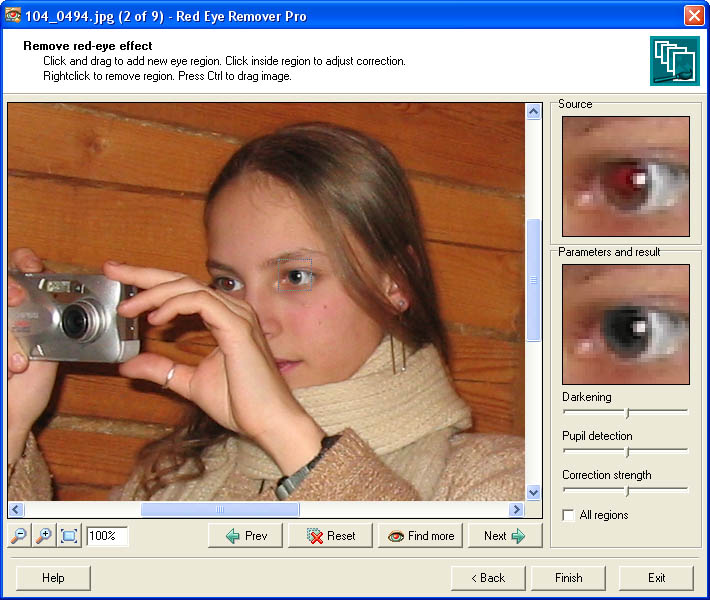 Red Eye Remover Pro is a unique professional red eye correction tool, providing fast and precise batch red eye removal. Using advanced science-intensive technology, Red Eye Remover Pro is able to automatically detect and instantly correct red eye in multiple photos. This unique software allows users to work with large collections of images at once and adjust the correction options, watching the results in real time.
Mehr…
PictureRelate
Version: 2.6.3 | Freeware
PictureRelate sucht interaktiv nach ähnlichen oder doppelten Bildern auf Festplatte oder im Web; erzeugt Mosaik-Bilder. Geeignet zum Durchsehen großer Bildmengen aus verschiedenen Quellen. Integriert Viewer, Umbenennen und Löschen von Bilddateien, Copy&Paste, Drag&Drop... Liest JPG-, BMP-, PNG- und weitere Bildformate. Benutzt Import-Filter wie IrfanView oder XnViews NConvert für alle anderen Formate. Mehr als 100000 Bilder sind möglich.
Mehr…
PicaJet Photo Organizer
Version: 2.6.5 | Freeware
PicaJet Photo Organizer ist eine Bilddatenbank, in die bequem Bilder aus verschiedenen Quellen importiert und detailiert archiviert werden konnen. Eine Ubersicht mit Thumbnails bietet einen schnellen Uberblick uber den Datenbankinhalt. Die Bilder konnen nach Rating, Jahr, Importdatum oder einfach in einer Ordner-Ansicht lokalisiert werden. In der linken Spalte befinden sich die Kategorien, die Sie angelegt haben.
Mehr…
Red Eye Remover
Version: 2.0 | Freeware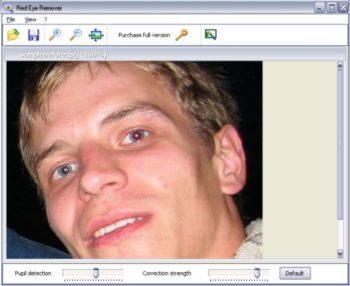 Red Eye Remover is able to automatically remove the common red eye effect from your images. Just select a rectangular area around the eye and the red pupil will be automatically detected and fixed. For best results, you can adjust the correction options (correction strength, pupil detection, darkening) and watch the results in real time.
Mehr…
Daminion
Version: 4.5 | Freeware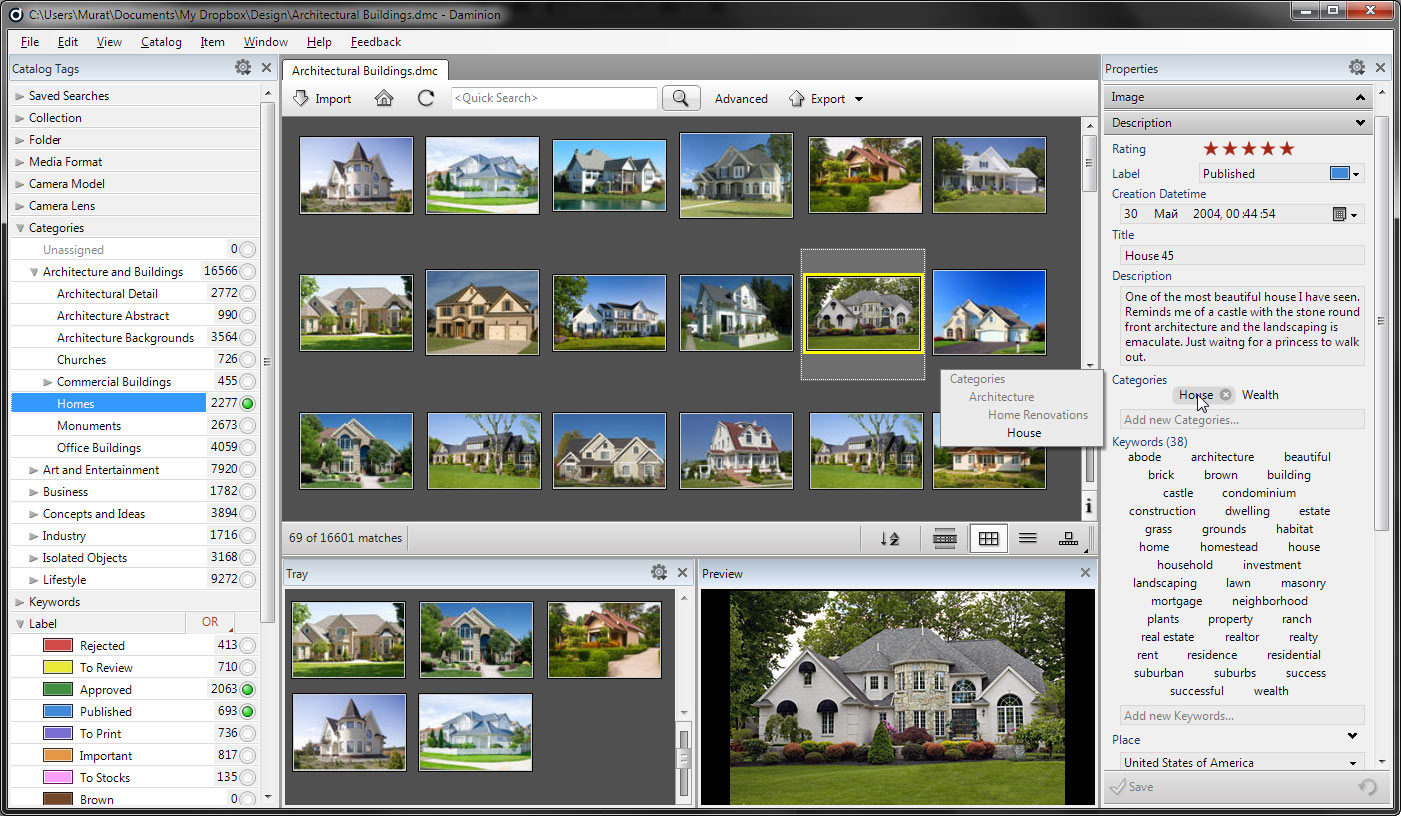 Easy to use and easy to install, Daminion is the best-in-class low-cost digital media asset management software (DAM). Assets you can't find are as good as gone - Daminion's quick, powerful searches can save you money and headaches. Broad format support, one-click optimized export, metadata (XMP, IPTC, MWG) marking and lightning-quick searches make the program the only solution you'll need.
Mehr…
PhotoOnWeb Album Creator
Version: 0.9.6.1 | Freeware
PhotoOnWeb is a software to create your own photo album with digital pictures and host it on the internet. The software offers quick and easy creation and customization of the album (more than 20 different templates to match the theme of your pics). Sort your photos in multiple albums, pick a template and click on the Publish button. PhotoOnWeb does it all for you, resizes the photos, builds the website and publishes it on the Internet.
Mehr…
Visual LightBox
Version: 4.8.3 | Freeware
Visual LightBox ist ein kostenloses Hilfsprogramm, mit dem Sie ganz einfach Fotogalerien mit modernem LightBox-Effekt für das Internet erstellen können. Sie brauchen keinerlei Programmierkenntnisse. Mit nur wenigen Mausklicks gestalten Sie effektvolle Bildergalerien. Sie lassen ganz einfach per "Drag&drop" die entsprechenden Bilder in das Fenster der Visual LightBox fallen, klicken auf "Veröffentlichen" und kurz darauf können Sie Ihre eigene.
Mehr…