Kategorie Grafik / Sonstige (Filter: Freeware)
Nero CoverDesigner
Version: 2018.19.1.1011 | Freeware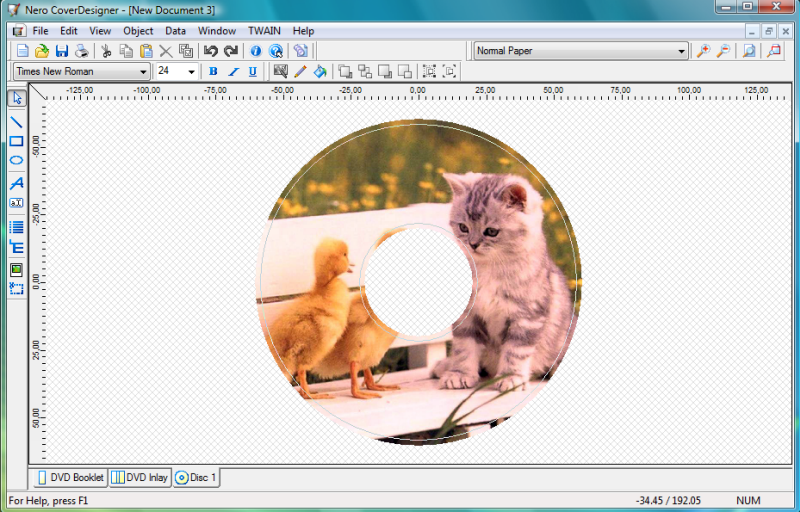 Erstellen Sie benutzerdefinierte Diskbeschriftungen, Jewelcase-Inlays, Booklets
Mehr…
DreamPlan Raumplaner kostenlos
Version: 3.03 | Freeware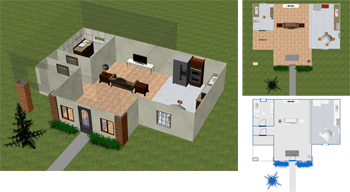 Mit dem DreamPlan Raumplaner kostenlos koennen Sie Ihr Traumhaus in 3D planen und entwerfen. Bevor Sie mit der Raumplanung oder dem Renovieren beginnen, perfektionieren Sie mit DreamPlan den Grundriss und sehen Sie sich alle Designideen im Vorfeld an. Erstellen Sie von Ihrem Haus, Ihrer Eigentums- oder Mietwohnung oder einem Zimmer einen Grundriss. Planen Sie die Gartengestaltung. Bestimmen Sie Farben, Strukturen, Moebel und mehr.
Mehr…
Panorado Flyer
Version: 1.2 | Freeware
Panorado Flyer ist ein einfaches Geocoding-Tool, mit dessen Hilfe Sie JPEG-Bilddateien über geografische Koordinaten mit ihrem Aufnahmeort verknüpfen können. Es lässt sich über den Windows-Explorers starten. Die Koordinaten des Aufnahmeorts werden in der JPEG-Datei im EXIF-Format abgelegt. Sie können von Hand oder automatisch von Google Earth übernommen werden. Später können Sie den Ort wieder in GE anzeigen lassen! 64-Bit-Version verfügbar.
Mehr…
DataNumen PSD Repair
Version: 2.0 | Freeware (149,95 USD)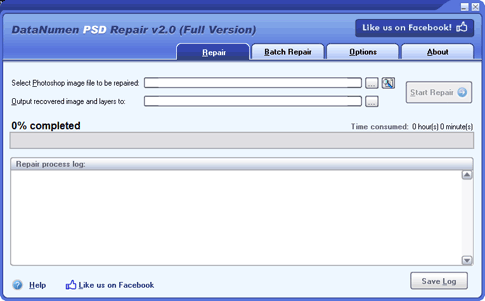 DataNumen PSD Repair(DPSDR) (formerly Advanced PSD Repair) is a powerful tool to recover corrupt Photoshop image(PSD, PDD) files. It uses advanced technologies to scan the corrupt or damaged Photoshop image files and recover your data in them as much as possible, so to minimize the loss in file corruption. Currently DPSDR supports to recover PSD and PDD image files produced by all versions of Adobe Photoshop.
Mehr…
Anti Red Eye
Version: 1.7 | Freeware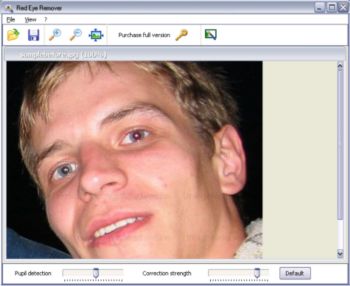 Anti Red Eye is a Photoshop plugin that can remove the common red eye effect from your images almost automatically. Just select a rectangular area around the eye and the red pupil will be automatically detected and fixed. For best results, you can adjust the correction options (correction strength, pupil detection, darkening), watching the results in real time.
Mehr…
RB-PictureBase
Version: 1.50.187 | Freeware (19,00 EUR)
RB-PictureBase ist eine datenbankgest?tzte Foto-/ und Bilderverwaltung.
?ber die integrierte Volltext- und Schl?sselfeldsuche finden Sie alle Ihre Bilder schnell und ?bersichtlich wieder.
Umfangreiche Ausdruckfunktionen f?r Einzelbilder- sowie Listendruck erleichtern das Ausdrucken Ihrer Bilder.
RB-PictureBase ist speziell f?r gr?ssere Bildersammlungen konzipiert.
Mehr…
Save-o-gram Instagram Downloader
Version: 4.1 | Freeware (9,00 USD)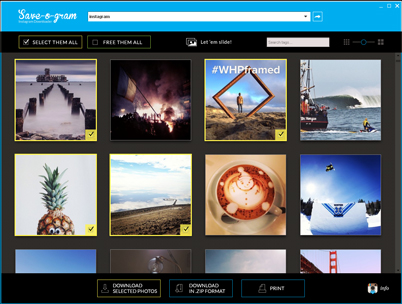 Alle Instagram Fotos und Videos ansehen, speichern, zippen und drucken. Genießen Sie eine einzigartige Benutzerfreundlichkeit beim Durchsehen Fotos und Videos, Größe verändern, Vollbildfotos und Diashows ansehen oder nach Tags durchsuchen. Alle Fotos oder nur einige zum Herunterladen, Packen oder Drucken auswählen. Wenn Sie nach einem bestimmten Foto suchen, verwenden Sie das Suchfeld, um Tags einzugeben - und sparen Sie Zeit.
Mehr…
PhotoEntwicklerStudio
Version: 1.0.3 | Freeware
Mit PhotoEntwicklerStudio können Sie einfach und schnell Ihre digitalen Bilder professionelle Abzüge entwickeln lassen. Erstellen Sie auch weiterhin Tassen, Poster, Leinwände, Fotokalender und mehr
Mehr…
Photo2Web Publisher
Version: 1.20 | Freeware
Photo2Web Publisher is an useful program that allows you to easy publish photos on your website. It create thumbnails, resize photos and generate HTML pages.
Mehr…
Falco Texture Maker
Version: 9.6 | Freeware
Use any image to create thumbnail pictures with this program. Not in the mood to draw? This program can generate random and tiled textures in a snap. Simply insert any image and the finished product is generated automatically! A possibility to change the brush size added. A possibility to change the angle of the brush added. A possibility to select pieces for the transparency of the edges and the abolition of transparency added.
Mehr…
Falco Auto Image
Version: 11.6 | Freeware
Falco Auto Image supports a comprehensive environment for professional designers and graphics producers to create unique images.
Mehr…
Need a Jacket
Version: 1.0 | Freeware
Do you need a jacket? This free app keeps it simple and tell you what you really want to know.
Mehr…