Kategorie Grafik / Viewer (Filter: Shareware)
ACDSee
Version: 2019.0.0.1087 | Shareware (59,99 USD)
ACDSee Photo Studio Standard 2019 - Organisieren, bearbeiten und veröffentlichen Sie Ihre Bilder. Vertrauenswürdigen digitales Asset Management gepaart mit Fotobearbeitung wesentliche, ACDSee erlaubt Benutzern, die grundlegenden Elemente von ihren Fotografie-Workflow mit Leichtigkeit und Geschwindigkeit ausführen. ACDSee ist die Effizienz-gesteuerte Lösung für Ihre wachsenden Foto-Sammlung.
Mehr…
DWGSee DWG Viewer Pro 3
Version: 3 | Shareware (98,00 USD)
A lite and fast dwg viewer, browse, view, markup, compare, copy/paste and batch print DWG/DXF/DWF files. Supports 2009 CAD drawings. Supports CAD drawings to images and pdf conversion. Supports hyperlink blocks.
Mehr…
Sib Image Viewer
Version: 3.25 | Shareware (16,95 EUR)
Sind Sie auf der Suche nach einem kompakten, verlässlichen und unkomplizierten Bildanzeigeprogramm? Dann können Sie mit Sib Image Viewer Ihre Suche beenden, denn es bietet alles für tägliche Aufgaben mit Bildern. Suchen Sie im Thumbnail-Modus nach Bildern, mit Vollbildmodus und Slideshow-Funktion, fügen Sie Kommentare zur besseren Navigation hinzu und natürlich können Siealles in zahlreiche Formate wie Windowssymbole in Sekunden umwandeln!
Mehr…
My Photos Screen Saver
Version: 1.2 | Shareware (24,95 USD)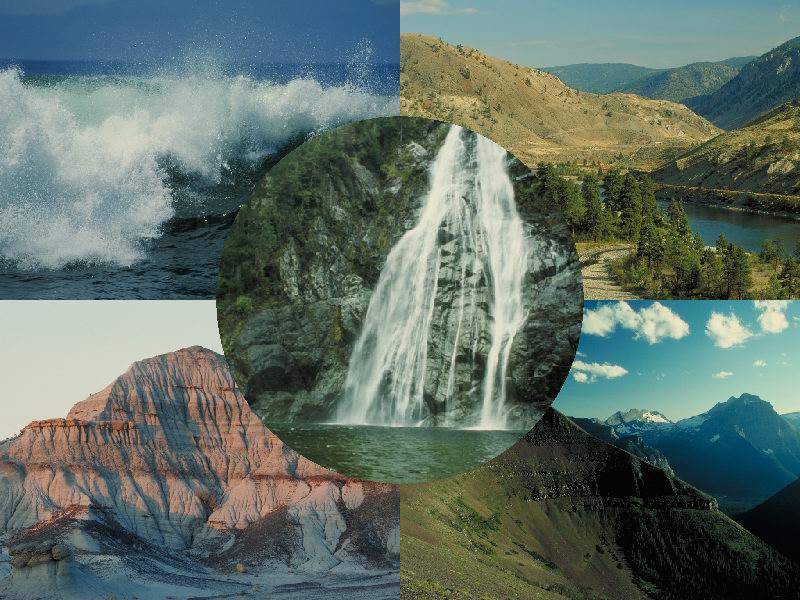 My Photos Screen Saver displays photos from your collection in the slideshow mode with added impact of many visual effects and settings.
Simply add your photos on My Photos Screen Saver's settings tab to have the computer display them when idling.
You can select the visual effects to apply as well as specify their durations, change the order of display for photos and the number of shots displayed simultaneously.
Mehr…
Multimedia Viewer
Version: 1.3.5 | Shareware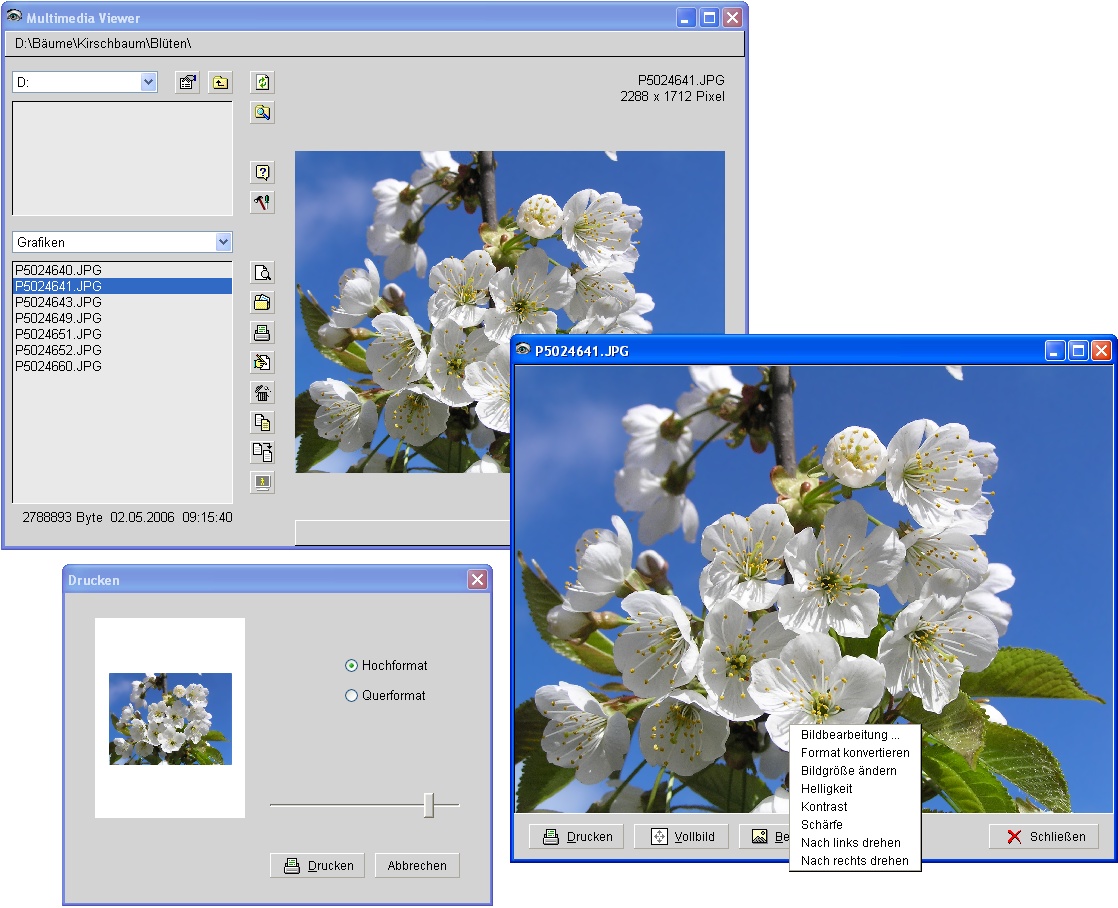 Der Multimedia Viewer ist ein kompaktes Programm zum schnellen und einfachen Ansehen bzw. Abspielen von Grafiken und Fotos, Videos und Sounds, Texten, HTML-Dateien, Flash-Dateien und Acrobat Reader Dokumenten.
Mehr…
AyeView
Version: 3.00 | Shareware (19,95 USD)
AyeView is a graphics image viewer converter and browser with image transformations, enables you to browse open view slide-show print your various images, such as bmp cur dcx emf gif ico jpeg jpg j2k j2c jp2 jpc pcx pgx png pnm pgm ppm ras tga tif tiff wbmp wmf, raw digital-camera images. You can convert images to other image formats, and flip mirror negative rotate resize images. AyeView is more smaller in size, no other plug-ins or ocx.
Mehr…
Panorado
Version: 4.0 | Shareware (24,99 EUR)
Panorado 4.0 ist ein Bildbetrachter und -Browser mit einer komfortablen Maussteuerung zum Verschieben und Zoomen von Bildern. Das Windows-Programm eignet sich besonders zum Betrachten von Panorama-Bildern und HDR-Bildern. Features: Flache und sphärische Projektion, Navigationsleiste, Thumbnails, Dia-Show etc. 14 Dateiformate + QTVR + RAW + HDR. EXIF/IPTC-Metadaten-Editor, Google Earth-Zugang über den Aufnahmeort.
Mehr…
EXIFViewer
Version: 1.2 | Shareware (24,50 USD)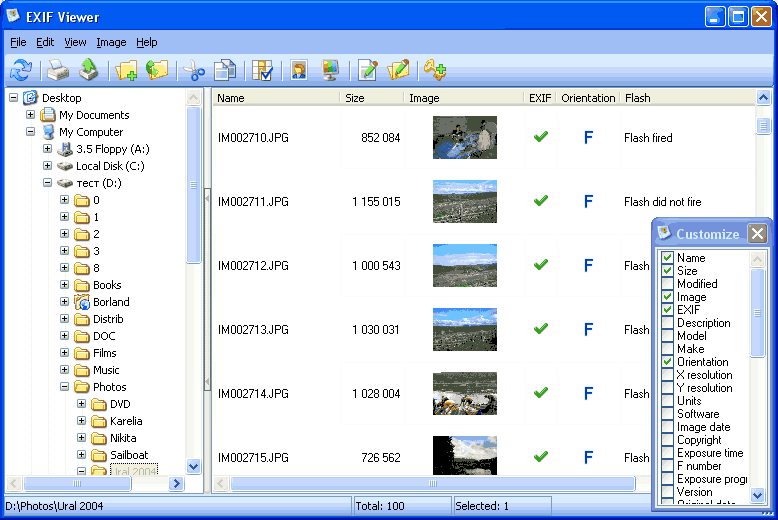 Every digital photo has some extended information, like Image Description, Model, Orientation, Copyright, Flash, Exposure Time, User Comment. It's not shown by ordinary viewers. EXIF Viewer deals with just this kind of information. The utility helps you to sort, move or copy photos using this photo metadata. Print a list of only those photos that were horizontally shot. Or select only those with a certain exposure. Download your free trial copy!
Mehr…
AhaView
Version: 4.54 | Shareware (16,95 EUR)
AhaView ist ein leistungsstarker Bildbetrachter und Konverter. Es unterstützt alle verbreiteten Grafikformate: JPEG, GIF, PNG, BMP, ICO, CUR, ANI, WBMP,XPM, XBM, SVG, TGA. Es ermöglicht Bilder im Vorschaumodus durchsuchen dabei den Vollbildmodus benutzen, Ihre Bilder in die BMP, PNG, GIF und JPEG Format konvertieren, Beschreibungen zu Dateien hinzufügen, sie kopieren, duplizieren, umbenennen und verschieben. Unterstützt Kommandozeilen-Interface.
Mehr…
Alteros 3D
Version: 3.0 | Shareware (29,95 USD)
Alteros3D ist ein 3D und 2D grafischer Viewer mit an den Nutzer anpassbarem Interface. Das Programm ermöglicht das Ansehen x-beliebige 3D-Dateien (3DS, VRML, TrueSpace, LightWave und viele andere Formate), so wie auch 2D grafische Dateien (PSD, TIFF, PNG, JPEG, BMP, GIF und viele andere). Der eingebaute Text-Editor erlaubt TXT- und RTF-Datein anzusehen und zu bearbeiten.
Mehr…
ImageBox
Version: 1.5 | Shareware (24,50 USD)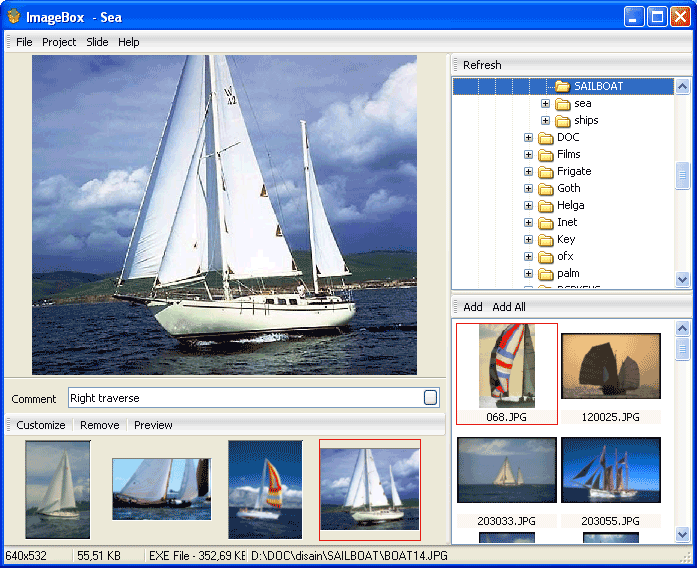 Image Box creates astonishing slide shows from your photos or any images. Select photos, write comments, add music - a spectacular slide show is ready in minutes. Your friends and relatives will appreciate it! Now you can come to your friend, insert a disk and enjoy your photos accompanied with the proper music. You may create full HD videos of your photos. Image Box has a built-in CD burner so that you could create video CDs. Try it now!
Mehr…
IvanView
Version: 2008 | Shareware (24,95 EUR)
The image browser IvanView is now even more powerful. IvanView Viewer Editor Converter is capable of viewing more 60 image formats, and has unsurpassed conversion capabilities in 15 of the most popular formats. Its interface can be modified with great flexibility to accommodate both beginners and professionals. While it is possible to detail all of IvanView's great features, it's better to download it and see all it has to offer for yourself!
Mehr…