Icecream Ebook Reader
Version: 5.21 | Shareware (19,95 USD)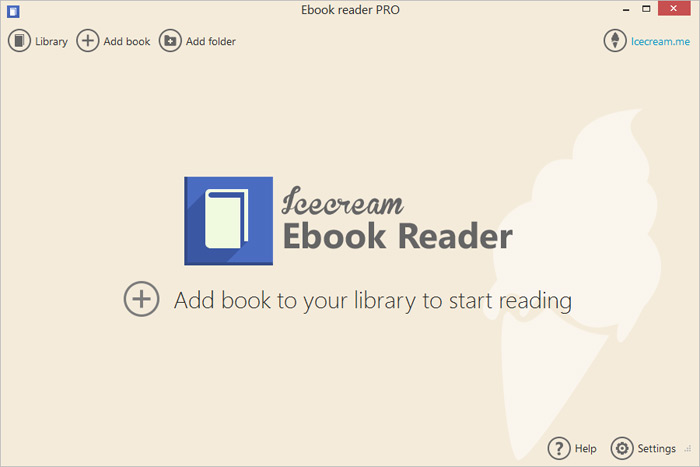 Icecream Ebook Reader is an ultimate tool for managing and reading ebooks in EPUB, MOBI, FB2, CBZ, CBR, PDF formats. It gives you an instant access to your library, allows organizing it and creating categories. It offers options for reading, such as changing page layout and font size, bookmarking, changing profiles for reading at day or night light, gives you a quick access to table of contents and bookmarks, lets adding notes and highlights.
Mehr…
Icecream Image Resizer
Version: 2.10 | Shareware (19,95 EUR)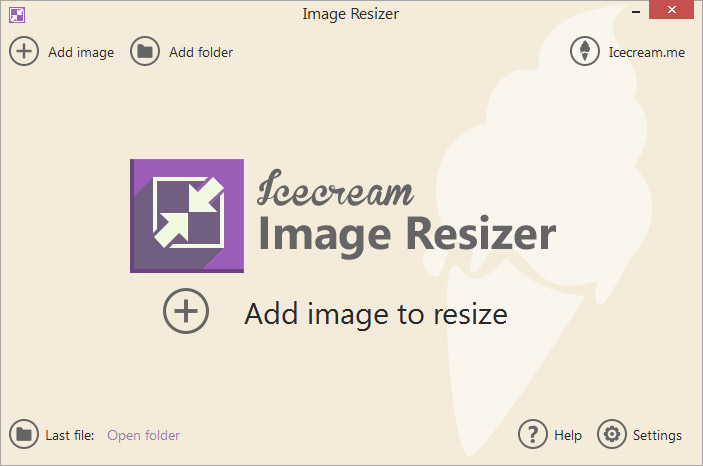 Icecream Image Resizer is a powerful application that lets you change the resolution of your photos in an easy way. The program supports images in JPEG, JPG, BMP, PNG, and TIFF formats and features drag and drop support, batch resizing, ability to set ready made custom profiles for such tasks as emailing, setting images as desktop wallpaper, working with HD images, etc. Aspect ratio control and VR system help you avoid distortion.
Mehr…
Icecream Password Manager
Version: 1.16 | Freeware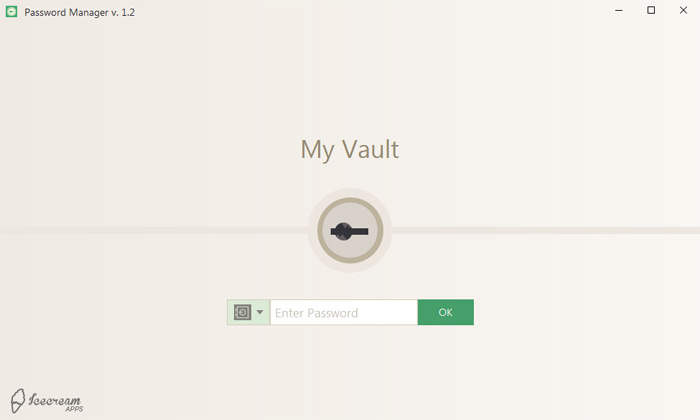 Icecream Password Manager is a free and simple in use program with intuitive modern interface that helps the users to keep secure such personal data as as logins, credit cards, bank accounts, driver licenses, software licenses, secure notes and other identities and profiles. Enable the synchronization with Dropbox to automatically update your data on all your devices. Use browser plugins to access your vaults right from your browsers.
Mehr…
Icecream PDF Converter
Version: 2.87 | Shareware (19,95 USD)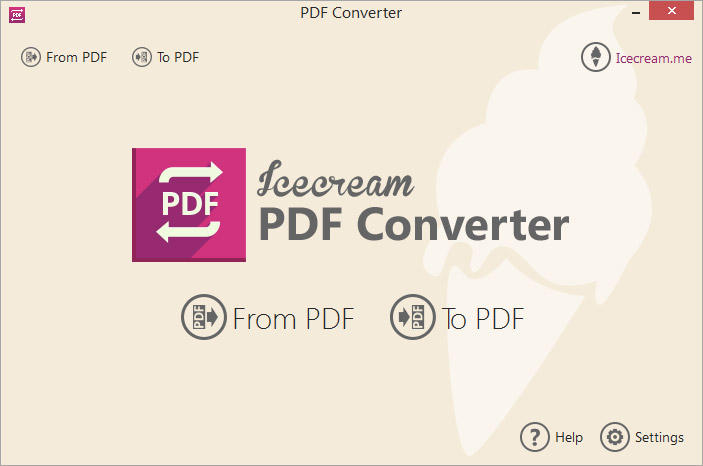 Icecream PDF Converter is a software for conversion of files of multiple formats to PDF as well as for conversion of PDF files to others. Software has 2 modes that are To PDF and From PDF. Such formats as doc, xls, odt, ods, html, jpg, png, bmp, epub, mobi, fb2 and more can be turned to PDF, and PDF files can be easily converted to jpg, bmp, tiff, png and more. User friendly interface will help users to proceed conversion of their files easily.
Mehr…
Icecream PDF Editor
Version: 2.21 | Shareware (29,95 EUR)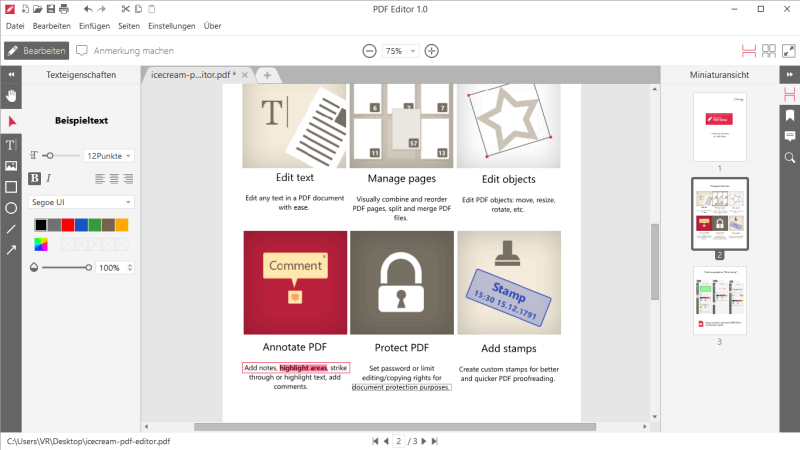 Dies ist der Icecream PDF Editor - eine Software, die Ihnen erlaubt, PDF-Dateien einfacher als je zuvor zu bearbeiten. Erhalten Sie mit dem Smart-Tools-Panel des PDF-Editors Zugriff auf alle gew
Mehr…
Icecream PDF Split & Merge
Version: 3.46 | Shareware (19,95 USD)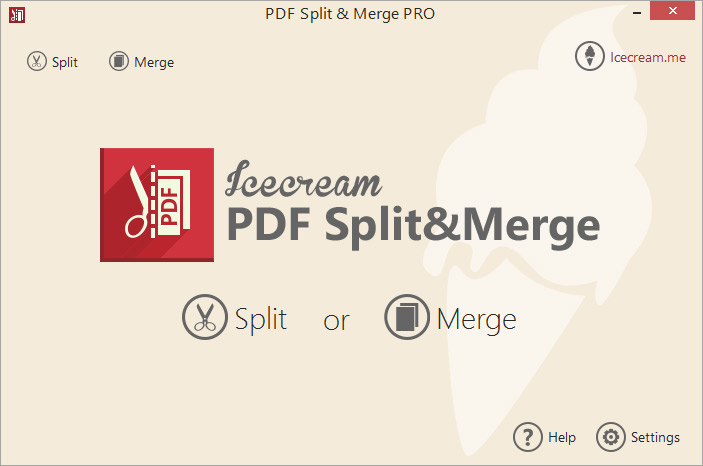 Icecream PDF Split & Merge is a powerful tool for splitting and merging PDF documents. The program comes with an in-built PDF reader for previewing and allows splitting PDF documents into files of 1 page, get rid of certain pages, split files by page ranges or groups of pages, and merge files with no limitations for the number of pages. The program handles password protected files, supports drag&drop mechanism for a better user experience.
Mehr…
Icecream PDF Split & Merge for Mac
Version: 2.0.1 | Shareware (19,95 USD)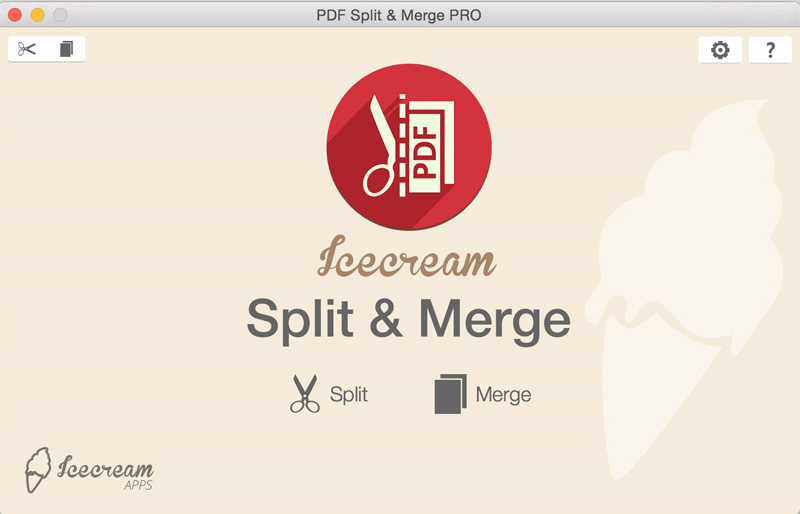 Icecream PDF Split & Merge for Mac is an app to split and merge PDF files on Mac easily. This app offers 4 split modes to select from. PDF files can be divided into single pages, can be split by page ranges or by groups of pages plus detached pages can be deleted from a PDF by their numbers. Innovative Drop zone helps to easily add multiple files to work with. PDFs can be reordered and previewed before their merging to achieve the best results.
Mehr…
Icecream Screen Recorder
Version: 6.22 | Shareware (29,95 USD)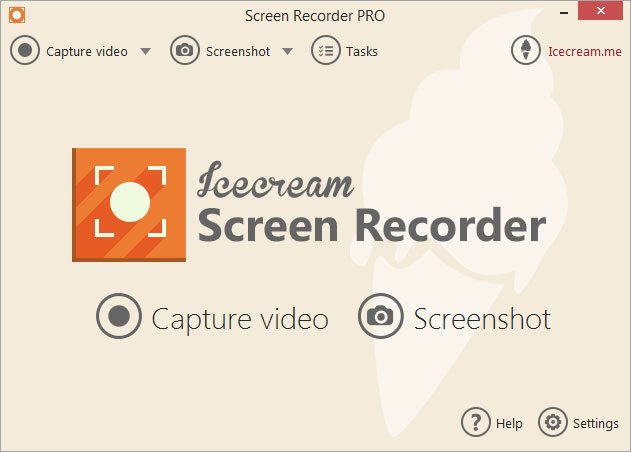 Icecream Screen Recorder ist ein kostenloses Programm f
Mehr…
Icecream Slideshow Maker
Version: 4.04 | Shareware (19,95 USD)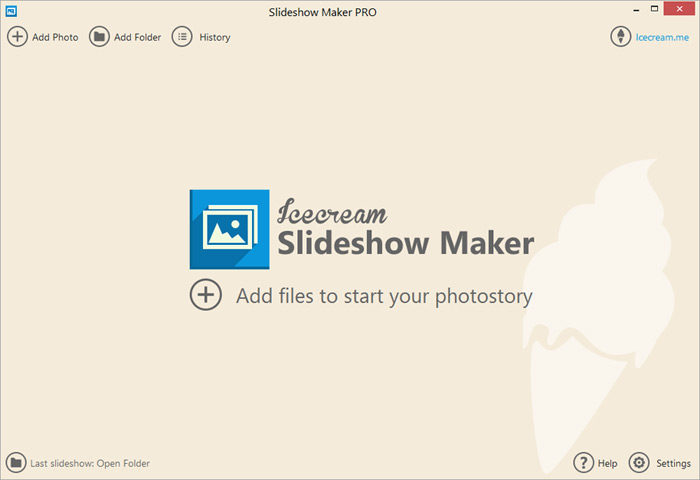 Icecream Slideshow Maker makes creation of photo slideshows easy and intuitive for all categories of users. It features a number of effects and options for creating photo presentations with music from scratch. Simply add files, configure resolutions and other parameters, make up your mind on transition effects, and create a decent presentation.
Mehr…