Kategorie Audio & Multimedia / Musik Komponierer
TempoPerfect Computer Metronome
Version: 4.08 | Freeware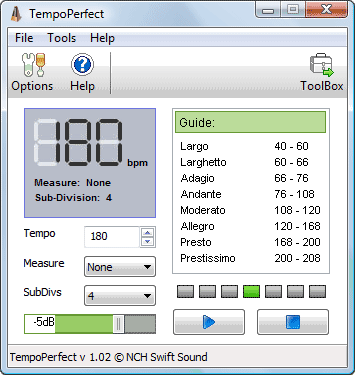 TempoPerfect is a Metronome that runs on your PC and can be controlled using your mouse or hotkeys. Unlike mechanical metronomes that wind down, TempoPerfect provides a clear and precise beat that can be acurately adjusted for the correct bpm.It features a visual beat indicator bar that bounces from left to right in time with the beat. This provides musicians with a very helpful visual cue and also includes a tempo guide in the main window.
Mehr…
Pizzicato Professional
Version: 3.6 | Shareware (195,00 EUR)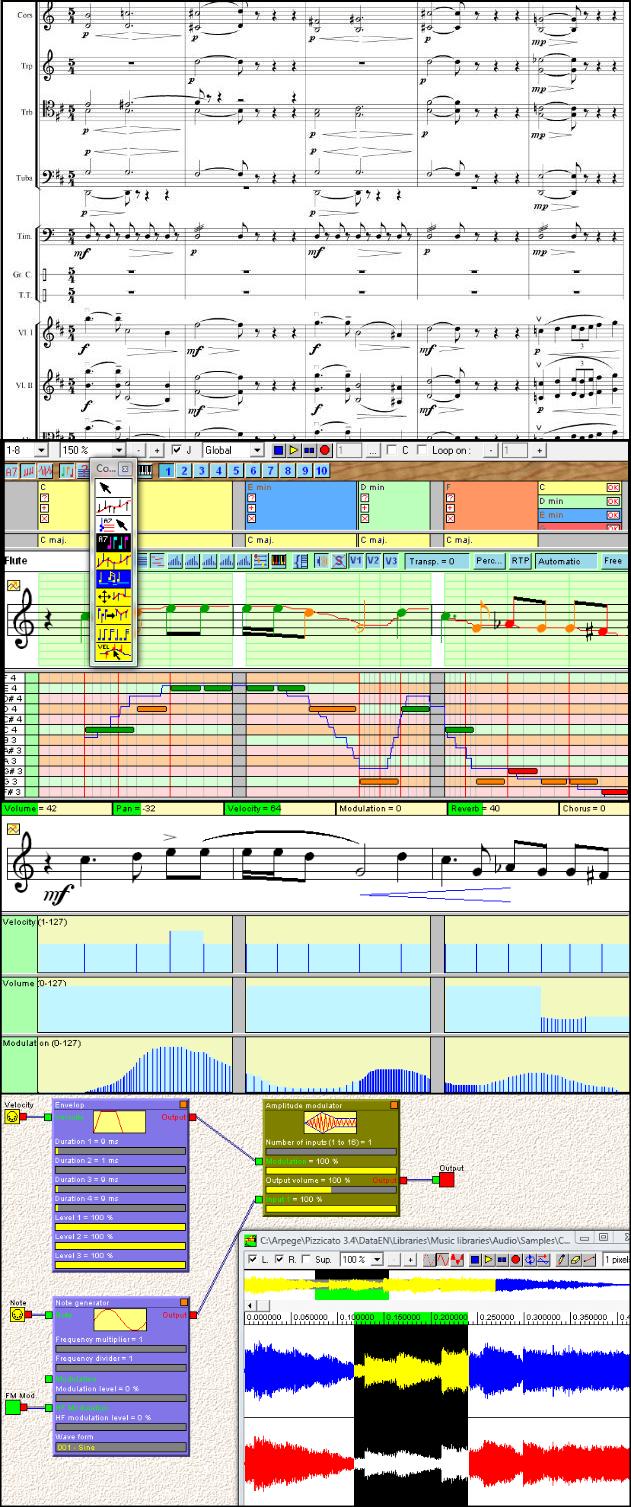 Tools to help you compose and write your own music intuitively, for the solo instrument as well as for the full orchestra. These tools help you to find, structure, develop, organize and harmonize your own musical ideas with an intuitive approach. The music libraries contain thousands of simple melodic, rhythmic, harmonic blocks that you can assemble, modify or complete, with a method accessible to anybody who is willing to compose music.
Mehr…
WMV To Wav Converter
Version: 1.0 | Shareware (23,00 EUR)
WMV To Wav Converter kann WMV Datei auf einem wav Datei umwandeln. Mit dem Bau im Multimediaspieler, Sie können eine Vorschau der wmv Datei, die Anfang und Ende Zeit, wandeln Sie jeden Audioabschnitt der wmv Datei ohne Qualitätsverlust.
Mehr…
TwelveKeys Music Transcription Assistant
Version: 1.60 | Shareware (25,36 EUR)
TwelveKeys is an aid to assist musicians in learning and transcribing music recordings. It is able to accurately detect notes in both simple single instrument recordings as well as complex polyphonic compositions.
Mehr…
Drumsite
Version: 1.5 | Shareware (39,00 EUR)
The most realistic drums creation tool - unleashes your creativity. Features multi-samples support, effects (equalizer, reverb etc.), WAV, MP3, OGG Vorbis file support, pattern banks, custom drumsets, triggered fade-offs supports, MIDI import, volume and panning control for every hit, unlimited tempo control, unlimited number of instruments, bars, hits, export to WAV in any sample rate, assign samples to keyboard and record your custom rhythm.
Mehr…
MAGIX Music Maker
Version: 2015 | Shareware (59,99 EUR)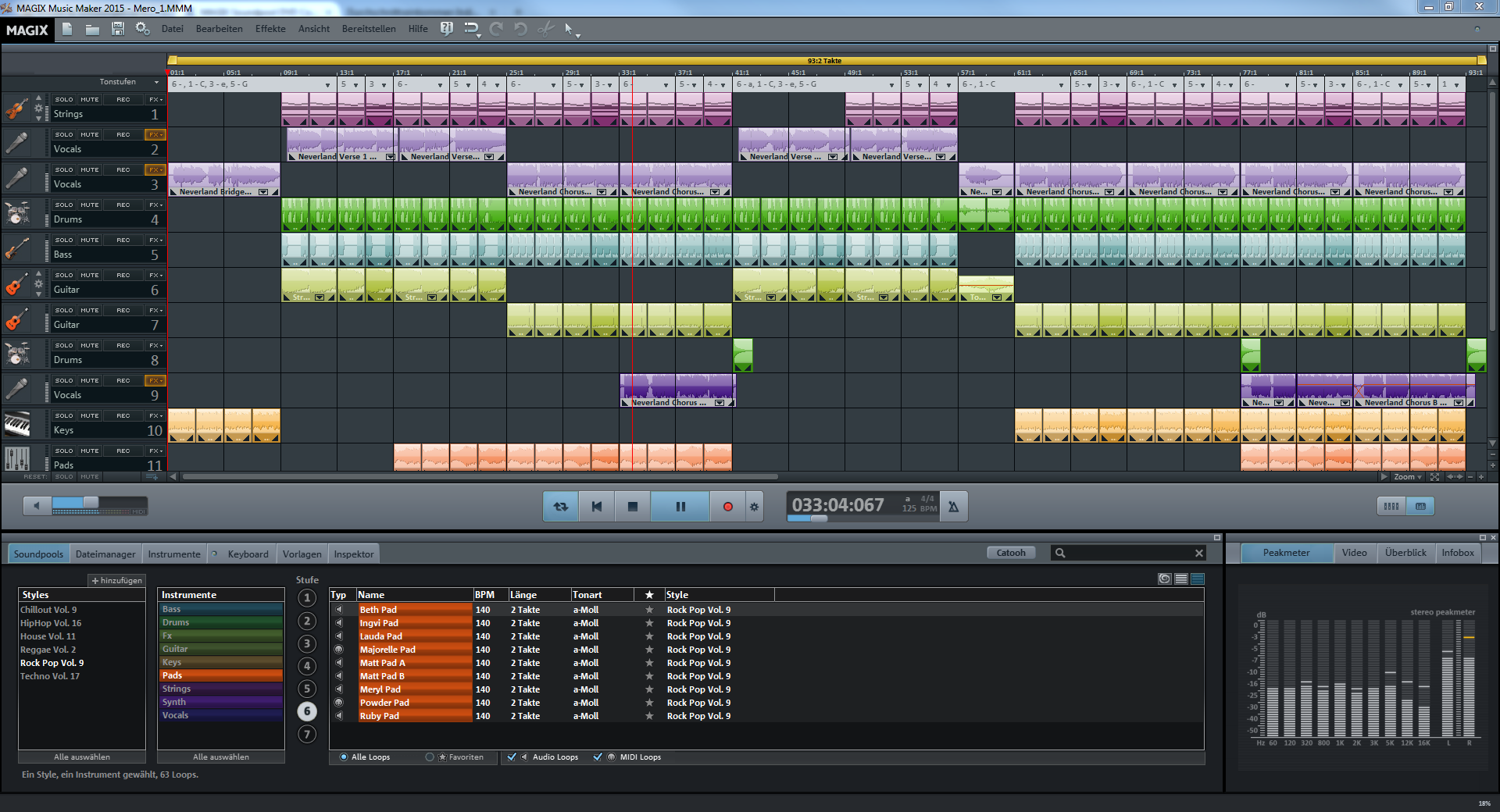 Macht Musik. Macht Spaß. Der neue MAGIX Music Maker 2015 bietet Einsteigern mit 3.000 Sounds & Loops, virtuellen Instrumenten & Studioeffekten alles für die Musikproduktion. Die Loops, Sounds & Samples lassen sich einfach per Drag & Drop arrangieren und die virtuellen Instrumente sogar mit dem Bildschirmkeyboard spielen.
Mehr…
Notation Composer
Version: 3.0.5 | Shareware (98,99 USD)
Easily create or arrange your own music. Produce accurate, customized sheet music, and create music that sounds great. Listen to the song while you follow the notes on your screen. Then edit the notation and the sound of the music. Find music on the internet, and arrange it to suit your tastes and skills. Have serious fun making music with Notation Composer.
Mehr…
Leawo Music Rekorder for Mac
Version: V2.0.0.0 | Shareware (19,95 EUR)
Umfangreiche Unterstütztung: Alle Audiosignale, die man auf dem Rechner hört, kann aufgenommen werden
Musik aufnehmen: Musik kostenlos und legal in bester Qualität aufnehmen
Automatische Schneidfunktion: Musikstücke automatisch herausschneiden
Fehlenden Tags komplettieren: Fehlenden Tags der Aufnahmen automatisch
Mehr…
Korg EM-1 Editor
Version: 2.00 | Shareware (40,00 EUR)
The EM-1 Editor is a Pattern Editor and Manager for the Korg Electribe EM-1 Groovebox.
It comes with a full Step Sequencer emulation, a Motion Sequence Editor, Piano Roll Editor, Pattern Matrix etc.
The all-in-one overview for all steps of a pattern makes it very easy keeping track of what's going on in your sequences.
Fast access to all Pattern Steps and Parameters of all Parts.
Name & Style handling for Patterns integrated.
Mehr…
MagicScore Maestro
Version: 8.171 | Shareware (79,95 USD)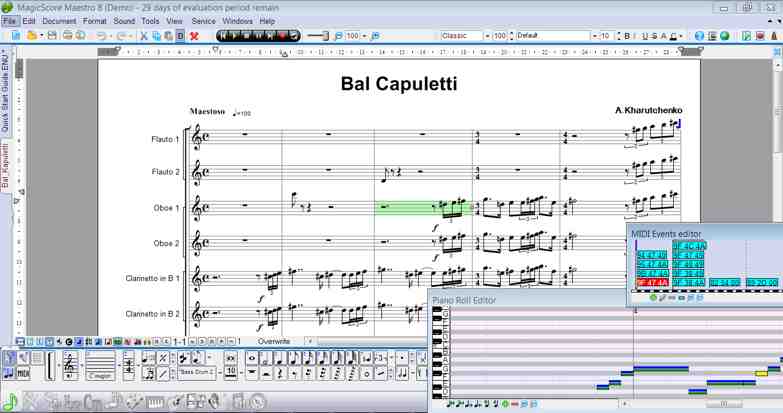 Dieses Programm dient zur Automatisierung der gleichzeitigen Aufnahme und Wiedergabe von Partituren für verschiedene Musikinstrumente, z. B. für ein ganzes Orchester. Folgende Funktionen bieten Ihnen die Version ?Maestro? - Automatische Überprüfung auf korrekte Eingabe. - Diverse Nachbearbeitungsmöglichkeiten (Kopieren, Löschen, Ausschneiden und Einfügen von einzelnen oder mehreren Noten). - Noteneingabe über ein virtuelles Klavier.
Mehr…
MidiIllustrator Music Notation Software
Version: 1.01 | Shareware (35,00 EUR)
Music Notation Software: Notate, print, practice & play free MIDI sheet music. Bring your favorite songs to life. Convert 1000s of MIDI & Karaoke files freely available on the World Wide Web into dynamic, interactive scores. Compose songs. User friendly learning tools boost your musical abilities. Learn new music step by step, sight reading the staff OR without reading a note using lead sheet chord notation, guitar frets & the on-screen piano.
Mehr…
MAGIX Music Maker Premium
Version: 2015 | Shareware (99,99 EUR)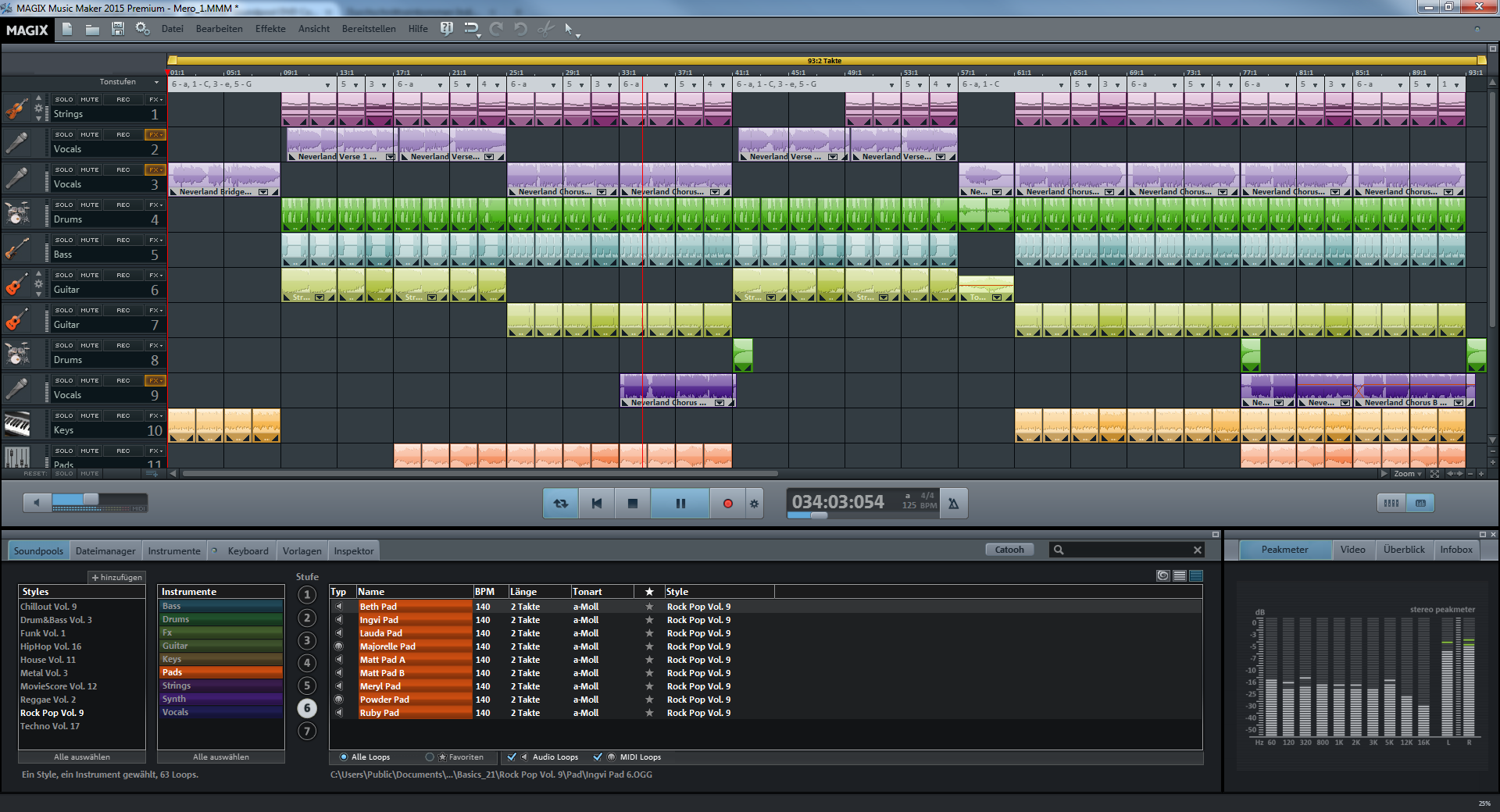 Professioneller Sound ? selbst wenn du kein Profi bist. MAGIX Music Maker 2015 Premium kommt mit 6.000 Sounds & Loops, 6 virtuellen Instrumenten, Aufnahmefunktion & professionellen Studioeffekten. Die Loops, Sounds & Samples lassen sich einfach per Drag & Drop arrangieren und die virtuellen Instrumente sogar per Touch mit dem Bildschirmkeyboard spielen.
Mehr…