Kategorie Audio & Multimedia / Sonstige
Soft4Boost Ringtone Creator
Version: 6.1.5.731 | Shareware (24,95 USD)
Erstellen Sie selbst beliebige Klingeltöne mit Soft4Boost Ringtone Creator. Finden Sie eine Audiodatei, nehmen das Lachen Ihrer Kinder oder Stimmen Ihrer Freunde auf oder beliebige Musik und erstellen Sie Ihren eigenen Klingelton. Soft4Boost Ringtone Creator ist ein Bestandteil des Soft4Boost-Pakets. Erwerben Sie ein Abonnement für $24.95/Jahr oder $39.95/lebenslang
Mehr…
AudioExpert
Version: 14.1.0.1495 | Shareware (20,00 EUR)
Musiksammlungen schnell und einfach aufräumen, sortieren, verwalten und zusammenführen. Dabei werden Duplikate automatisch erkannt und die qualitativ bessere Version übernommen. Schnelles Zuordnen von Alben zu Interpreten per Drag&Drop unter Aussortieren von Duplikaten. Automatisches Anpassen von Playlisten, damit sie auch nach dem Umbenennen noch funktionieren. Autotagging, MusikBrainz-Anbindung, CD brennen. U.v.m...
Mehr…
Replay Telecorder
Version: 1.3.0.23 | Demo (29,95 USD)
Record ANY Skype conversation in perfect digital quality with just one click. It's so easy to use. You can choose to record video or just audio. Video calls can be saved five different ways: pciture-in-picture, side-by-side, local webcam only, remote webcam only or as two separate video files. Unlike other analog style recorders, Replay Telecorder is a digital recorder which means your recorded file will be a perfect reproduction of your call.
Mehr…
SAFKAS Podcast Downloader
Version: 1.00 | Demo (14,99 EUR)
Sie hören regelmässig Podcasts, aber jede Seite nach neuen Beiträgen zu durchsuchen und diese dann manuell zu downloaden ist Ihnen zu mühselig? Dann nutzen Sie den SAFKAS Podcast Downloader! Mit dem Podcast Downloader können Sie einfach eine Liste Ihrer Lieblings-Podcasts anlegen. Das Programm schaut für Sie nach neuen Beiträgen und downloadet diese - völlig automatisch! Einfacher geht es nicht.
Mehr…
WMA To MP3 Converter
Version: 6.0.5 | Freeware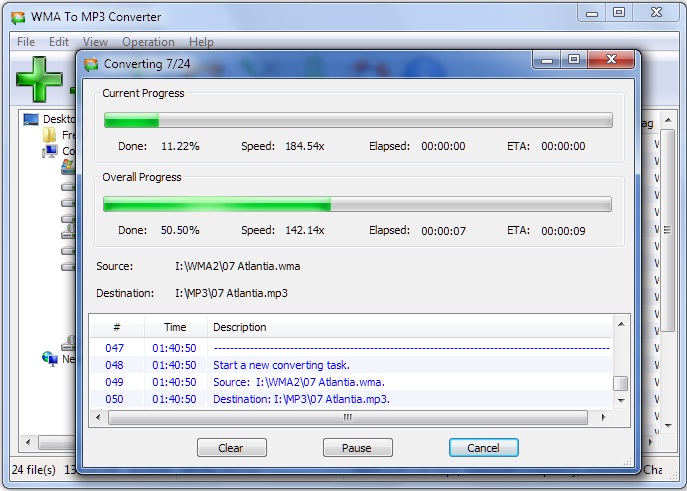 WAV to MP3 Converter is a fast, straightforward yet FREE WMA to MP3 Converter which converts WMA to MP3.
Mehr…
Piano game
Version: 3 | Freeware
Online piano game. Keyboard activity piano game What a distinctively original and exciting way to learn music and piano playing! Please pay special attention to this online keyboard piano emulator! It's a perfect first piano keyboard for small kids. Playing music with this wonderful piano music game is very simple, even a small kid will cope with it. On the screen, we see a piano octave with notes written on piano keys. You can either click key
Mehr…
Guitar music machine
Version: 3 | Freeware
Guitar machine. Play guitar online game This wonderful and interesting game won't teach you how to play a guitar, but it'll quickly and effectively teach you how to recognize and read guitar tab chords. This is a unique music guitar online game. Get increased ability to compose melodies, read guitar chords, receive effective guitar ear training! If you were thinking about getting into playing a guitar, this would be an awesome game to start off
Mehr…
OGG to MP3
Version: 9.0.9 | Freeware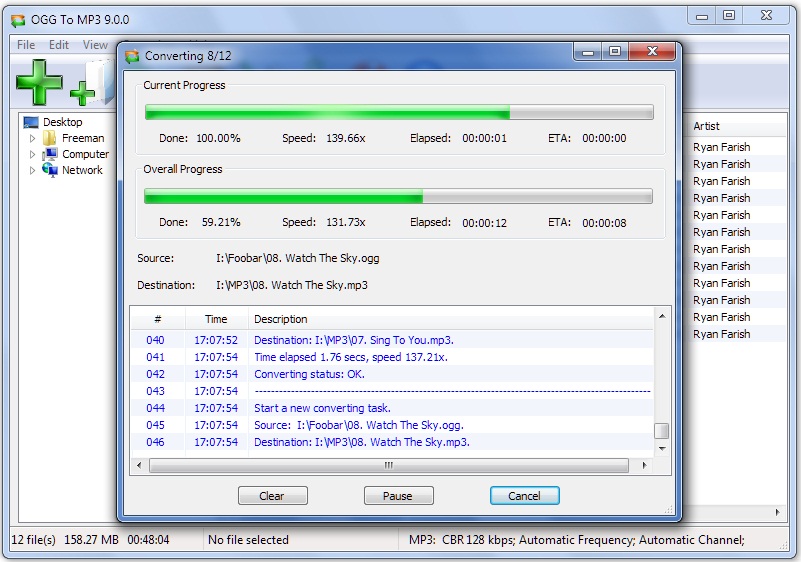 OGG to MP3 is an easy, efficient, fast yet free OGG to MP3 converter. It is capable of converting OGG to MP3 easily and quickly.
Mehr…
FLAC To MP3
Version: 9.0.9 | Freeware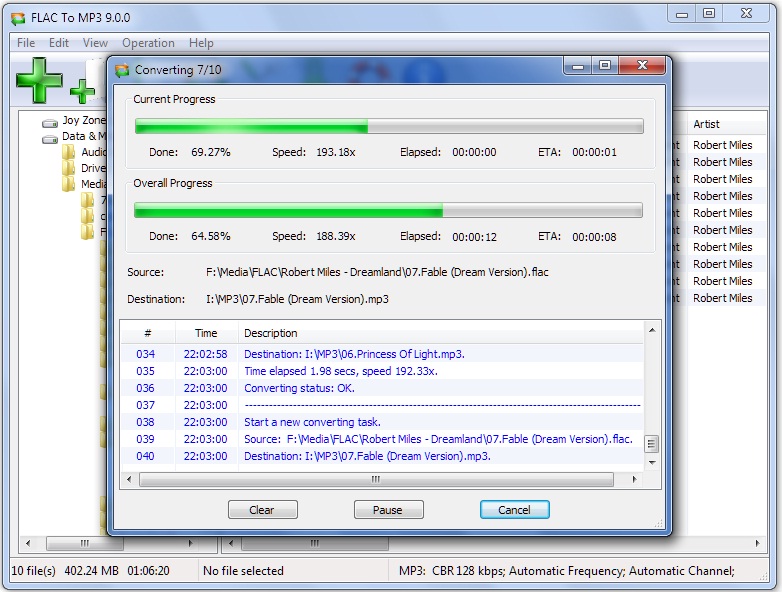 FLAC To MP3 is an easy, efficient, fast yet free FLAC to MP3 converter. It is capable of converting FLAC to MP3 easily and quickly.
Mehr…
Note shooter music ear game
Version: 3 | Freeware
Music note shooter. Some people think to read music is hard and difficult. The following game will introduce the most important topics in reading music in a very easy to understand way. As with anything new, it'll appear complicated and complex but as you study it will make sense. This software helps you understand music and play instrument better. It's easy to use, requires no previous musical background, and provides unlimited hours of enjoyabl
Mehr…
Drag music fun game
Version: 3 | Freeware
Online music game. The puzzles are melodies broken into four phrases. The participant will learn to recognize (by ear) the ordering of these phrases. Rhythm, melodic intervals and harmonic progressions are learned since the phrases are differentiated by subtle harmonic, melodic or rhythmic differences. Your child can read music notes easily and quickly. This online piano game designed by Flash. Learn how to read music notes step by step, at your
Mehr…
Drum note editor
Version: 3 | Freeware
This perfect ear training Drums online editor gives you the ability to reproduce sounds of a real drum kit. You can use this virtual drums game for playing and recording drum music. It's a funny, exciting and useful game. You have nine drums and can combine then to create unique compound drum melodies. Drag and drop circles depicting every drum on the grid. The grid represents timeline of your musical fragment. You can drop limitless amount of d
Mehr…