Kategorie Desktop / Bildschirmschoner: Natur
3D Valentine's Day Screensaver
Version: 1.01 | Shareware (9,95 USD)
3D Valentine's Day Screensaver is a beautiful scene of a camomile field with flying bumblebees and with a lot of hearts rising up from dense grass and disappearing into the air. You can add a photo of your valentine and it will be displayed on a big heart in the center of the screen. If your computer supports OpenGL hardware acceleration, this screensaver will fill up your screen with real 3D animation.
Mehr…
The Lost Watch 3D Screensaver
Version: 1.1 | Shareware (18,95 USD)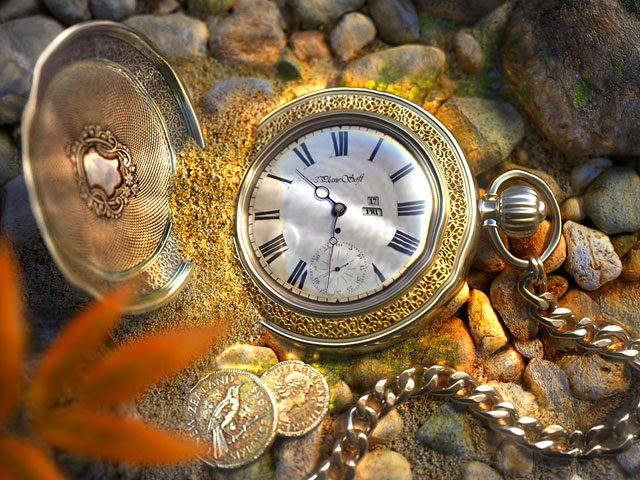 Der Verlorene Uhr Screensaver ist wohl der ungewöhnlichste 3D Screensaver im ganzen Internet. Einem zerstreuten Reisenden fiel während der Überquerung eines Flusses die Uhr ins Wasser. Einpaar Münzen sind ebenfalls dahin geflogen. Jahre sind vergangen, doch die Uhr läuft, obwohl es keinen gibt der sie aufzieht. Sie ruht jetzt auf dem Boden des Flusses, Sonnenstrahlen spielen auf ihren Zeiger. Bleibt die Zeit stehen, wenn keiner sie prüft?
Mehr…
3D Arctic Bear Advanced
Version: 2.07 | Shareware (14,95 USD)
Do you have a lot of fun playing popular 3d game "Arctic Rush" and watching the greatly popular ScreenSaver "3D Arctic Bear"? The polar bear's adventures continue. In this advanced SS version he does not just drink, listen to the music (now you can hear it too!) but also dances and in case the beer ends, asks you to buy more. If you want to make him happy - just buy a box of beer at our online shop, visit our web site.
Mehr…
Seascape 3D Screensaver
Version: 1.01.5 | Shareware (9,95 USD)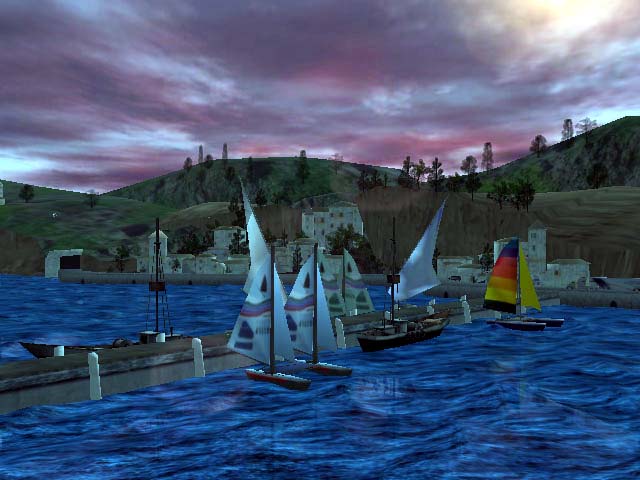 This screensaver conveys the whole atmosphere of the seaside with the murmur of the ocean, the cries of seagulls and the songs of the wind. Listen to these calming sounds and watch the eye-pleasing scenery! Forget about all you problems and dive into this world of relaxation and meditation.
Mehr…
Amazing 3D Aquarium - Animated Screensaver and Wallpaper
Version: 2.60 | Shareware (15,95 USD)
The EleFun Multimedia is glad to inform you about the release of its new product with add-ons, which is called "Amazing 3D Aquarium". Aquarium made with the application of 3D technologies is a beautiful animated underwater landscape, inhabited with interactive animated fish. The released add-ons will allow users to enlarge and diversify aquarium world by means of adding new aquarium fish and changing coral background.
Mehr…
Nature 3D Screensaver
Version: 1.3 | Shareware (16,95 USD)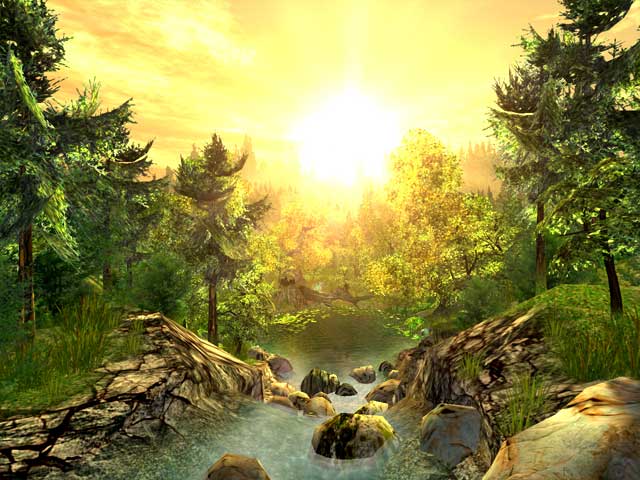 Täten Ihrem PC einige Landschaften gut? Wie steht es mit einem prachtvollen Urwald, betupft von Wasserlilien, smaragdgrünem Graß und einem Kleinen Wasserfall? Dieser ungewöhnlicher 3D Screensaver wird Ihren Monitor fabelhaft schmücken. Das ist eine Art Meisterwerk, es kann durchaus sein, dass Sie nirgends sowas gesehen haben. Natur 3D Screensaver ist ganz und gar ?Handarbeit? ohne Photos oder digitaler Bilder. Downloaden Sie die Demoversion!
Mehr…
Pirate Ship 3D Screensaver
Version: 1.5 | Shareware (14,95 USD)
Just a few centuries ago the seas were ruled by bloodthirsty and greedy pirates. They not only robbed the civilian fleet but also battled each other for the stolen loot. A lot of their ships sank in the Caribbean and still remain their. In this screensaver we get an awesome opportunity to dive into the depths and take a closer look at one of these pirate ships.
Download this screensaver now and get the feel of the glorious history of the pirates
Mehr…
EarthView
Version: 5.7.6 | Shareware (25,00 USD)
EarthView is a dynamic desktop wallpaper and screen saver, which displays beautiful views of the earth with daylight and night shadows. It produces colorful, high quality, high resolution images for every screen resolution - even beyond 3840x2160! The program supports map and globe views, urban areas, city lights, atmospheric effects, clouds, weather information, local time display and much more.
Mehr…
Ancient Castle 3D Screensaver
Version: 1.3 | Shareware (17,95 USD)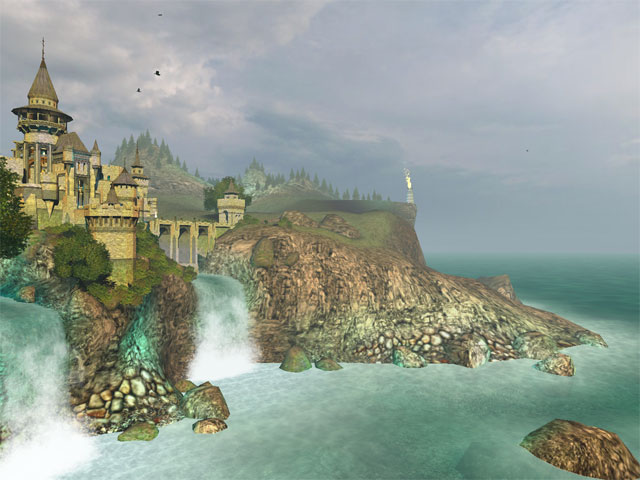 Altes Schloß 3D Screensaver lädt Sie ein durch seine majestätliche Pracht zu spazieren, die einst einem mächtigen Fürsten gehöhrte.Die Wände der Zitadelle haben Wochen der Belagerungen und erbitterter Attaken, aber auch prächtige Feiertage, Turniere und das Rittertum in Erinnerung. Es war eine besondere Ehre für die Ritter hierher eingeladen zu sein. Der Screensaver begleitet Sie durch jeden Level um eine Vorstellung von damals zu erzeugen.
Mehr…
Drunken Clock Screensaver
Version: 3.22 | Shareware (14,95 USD)
Drunken Clock is a skinnable analog clock, which randomly and smoothly moves across the screen. You can write your own text message which will run as a ticker. A synchronization function will set your PC clock to atomic time via the Internet.
Mehr…
Watermill 3D Screensaver
Version: 2.2 | Shareware (18,95 USD)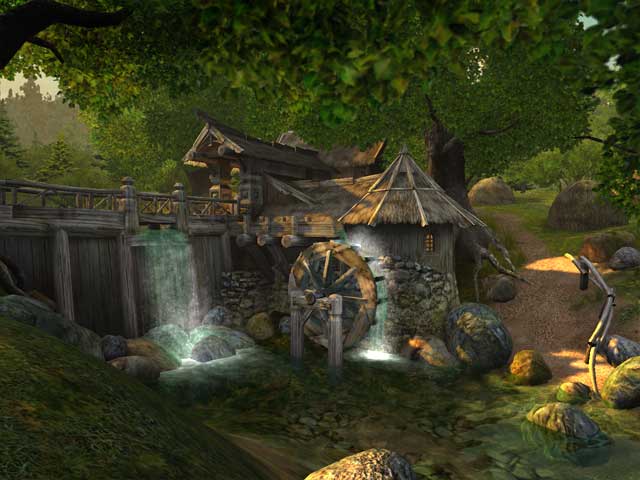 Wassermühle 3D Screensaver wurde "das digitale Meisterwerk", "der Himmel auf Ihrem Bildschirm" und "einer der schönsten Screensaver die jeh geschaffen wurden" genannt. Es ist ein Traum. Ein Traum der war wird. Sie sehen eine Wassermühle das Ihnen über die Unendlichkeit mit jeder Umdrehung seines Rads erzählt. Sie fühlen sich entspannt und begreifen, dass das Leben gerade für solche Momente geschaffen wurde.
Mehr…
Fantasy Moon 3D Screensaver
Version: 1.5 | Shareware (12,95 USD)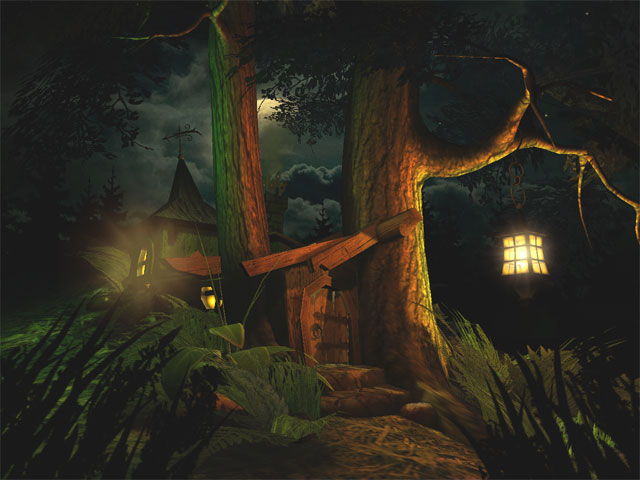 Phantastik Mond ist ein mystischer 3D Screensaver das einen mitten in verzauberte Wälder versetzt - Zuerst scheint es einwenig gruselig zu sein - der Vollmond und die riesigen Bäume mit laternen auf den Zweigen.Doch die unheimlichen Geräusche um Sie herum werden Sie bald nicht mahr beängstigen. Nur zu, keine Angst! Dann werden Sie die reizende Schönheit des Abendwaldes geniesen. Es war ein schönes Stück Arbeit diese 3D Effekte zu schaffen.
Mehr…