Kategorie Desktop / Bildschirmschoner: Sonstige
Deep In Space
Version: 3.0 | Freeware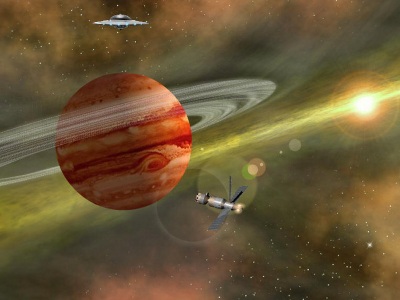 Unerforschten Tiefen von weit entfernten Raum seit jeher die Phantasie der Menschheit begeistert. Was ist jenseits des Sonnensystems? Gibt es andere Zivilisationen? Installieren Freiraum Bildschirmschoner und eine wunderbare Reise in den Weltraum auf unser Raumschiff. Unbekannt Planeten, intelligente Bewohner des Universums, Asteroiden und Feuerbälle, Raumschiffe und Kometen werden Sie beeindrucken.
Mehr…
Shuffle Desktop Screensaver
Version: 3.0 | Freeware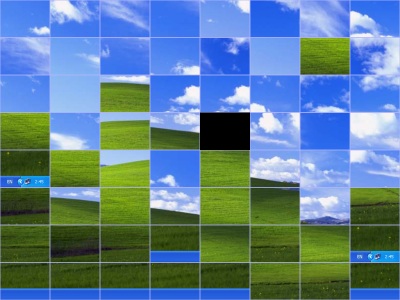 Zunächst einmal wird es Ihrem Desktop in 64 Stücke schneiden. Und dann mischen Sie es in verschiedenen zufälligen Art und Weise. Aber keine Sorge, wenn Sie eine beliebige Taste Sie Ihren Desktop sehen werden, weil es nur ein Bildschirmschoner ist zu drücken. Einige Spezialeffekte sind auch für Spaß hat. So ist es unterhaltsam und entspannend auf freie shuffle Bildschirmschoner in Aktion zu beobachten.
Mehr…
City Salute Screensaver
Version: 3.0 | Freeware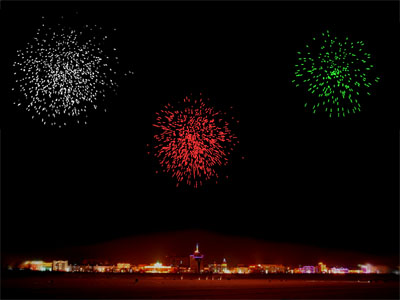 Hey, venez voir le nouveau screensaver salue gratuit! Il est un jour férié dans la ville et tous les citoyens à s'unir pour profiter de la saluer. Couleurs et des effets divers saluer ne vous laissera pas indifférent à cet écran de veille. Écran Salute n'a pas de son, nous ne voulons pas de vous mettre hors tension. Mais s'il vous plaît revenir et vérifier les mises à jour! Ville Salute économiseur d'écran est très compact et rapide.
Mehr…
Figures Screensaver
Version: 3.0 | Freeware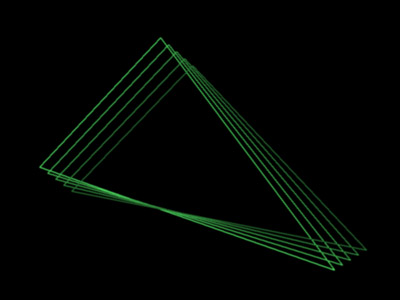 Wir wünschen Ihnen klassische Figuren wie Bildschirmschoner Freigabe. Finden Blickfang Aktion auf schwarzem Hintergrund zu speichern Bildschirm und entspannen. Unsere Version hat eine Menge von Variationen verschiedener Parameter. Fünf Dreiecke verändern ihre Farbe, Größe, Geschwindigkeit und Position. Deshalb jedes Mal, wenn Sie Zahlen Bildschirmschoner neue Emotionen bekommen ausgeführt wird.
Mehr…
Steam Clock 3D Screensaver
Version: 1.0 | Shareware (9,99 USD)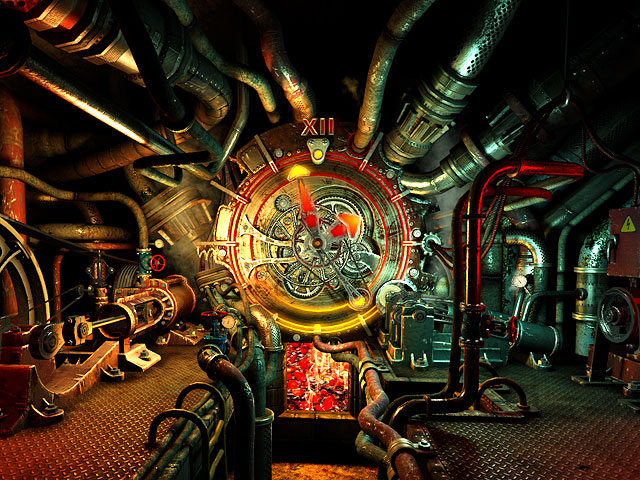 Mit Sicherheit hat Sie noch kein Mechanismus so beeindruckt wie dieser! Unser animierter Bildschirmschoner zeigt, dass Zeit auch in Dampfmaschinen ihren Ursprung finden kann. Das Geheimnis dieser Wunderuhr kennt nur der Gnom, der ab und zu etwas Kohle nachlegt. Zahnräder rattern, Rohre zischen, Kolben tanzen, Turbinen rotieren, Zylinder glänzen, die Flamme braust auf - die Arbeit ist in vollem Gange, denn jede Sekunde zählt!
Mehr…
7art Wild Forest ScreenSaver
Version: 1.0 | Shareware (14,95 USD)
Are you are tired of the hustle and bustle of the city?
Then take a minute and let your eyes rest on the peaceful images of the forest. Get away from all of your trouble and take a walk through these quiet groves.
You can almost hear the birds in the trees and the water in the springs... Don't wait... get there now!
There are 25 high quality true color images. You can choose from 27 transition effects that appear between the images.
Mehr…
7art Anime Clock ScreenSaver
Version: 1.0 | Freeware
7art Anime Clock will change your opinion about the way we used to think of a typical clock. The long clock evolution has reached the special point where every original idea could be easily put into reality. Let's check our imagination! Just download 7art Anime Clock!
Mehr…
7art Stellar Snow ScreenSaver
Version: 1.0 | Freeware
Charming whirling snow flakes in amazing cosmic dance bring to all of us a chance, let's get try to shoot a glance.
Mehr…
7art Arctic Ices ScreenSaver
Version: 1.2 | Shareware (13,95 USD)
Have you ever been on the Pole? Biting frost, snowstorms, blizzards - severe environment... But what's a beauty!
Let's enjoy it from our comfort places sipping hot coffee and looking to our PC screen with chilling Arctic Ices screensaver featuring 29-pictures slideshow with 31 icy transition effects.
Mehr…
7art Sun and Moon Clock ScreenSaver
Version: 1.3 | Shareware
7art Sun and Moon Clock is a new convenient way to always know the current time, current date, day of the week and the month. You will always see the current position of the Sun and the Moon in the sky (including the current Phase of the Moon).
If you wish you can get the manual control over the screensaver and speed up the time or easily switch the current day - just press 'F1' button in running screensaver to find out how.
Mehr…
7art Clumsy Bears ScreenSaver
Version: 1.2 | Shareware (14,95 USD)
Bears are so huge and strong, they live in the forest and on the Pole.
They are very clever but it's rather a dangerous to come near them.
Let's safely enjoy these lovely animals from desktop with Clumsy Bears screensaver!
Mehr…
7art Birds of Happiness ScreenSaver
Version: 1.1 | Shareware (19,95 USD)
Amazing 7art slide show screensaver with 49 fabulous birds photos in high resulution. Most beautiful birds in the world was photographed in their natural environment to reveal a mystery of these magic flying creatures able to bring luck and happiness
Mehr…