Kategorie Desktop / Bildschirmschoner: Wissenschaft
WireWorld 3D Screensaver
Version: 1.03 | Shareware (9,95 USD)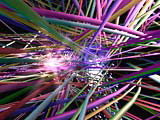 WireWorld 3D Screensaver - Look into a hunk of electric wires. Attention! All the wires under high voltage!!!
Mehr…
Digital 3D Screensaver
Version: 1.1.8 | Shareware (9,95 USD)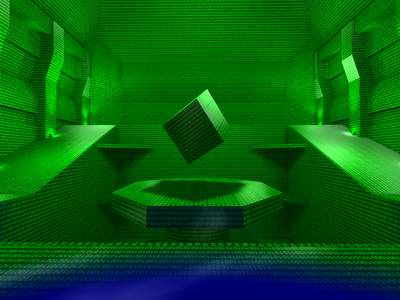 Get ready for an exciting virtual journey inside the strange world of your microprocessor where endless strings of digits make things happen, things like the internet, the virtual reality, the artificial intelligence and everything else.
Immerse yourself into the mystical world of your computer with this State of the Art, fully configurable 3D screensaver, put your own images into this world and show them to your friends !
Mehr…
CellFighter ScreenSaver
Version: 1.2 | Shareware (8,50 EUR)
Dieser Bildschirmschoner basiert auf einer erfinderischen Verlangerung des Spiels des Lebens: zwei rivalisierende Schwarme der kleinen Lebewesen unternehmen einen durchgehenden Krieg fur den Schirmraum. Das Verhalten der lebenden Armeen ist in hohem Grade unterhalten und unvorhersehbar. Der Bildschirmschoner fugt unempfindlich frische Krafte jeder Armee hinzu, um das Erscheinen zu beleben.
Mehr…
Space Screensaver
Version: 6.6 | Freeware
Stunning space-themed 3D screensaver, complete with music. Modeled the solar system, all planets revolve around the axis of the sun. The rear is littered with asteroids, galaxies, and a pair of whizzing comets. This screensaver belongs on your monitor during idle time and will by the envy of the office.
Mehr…
Venus 3D Space Survey Screensaver for Mac OS X
Version: 1.0.0.3 | Shareware (5,99 USD)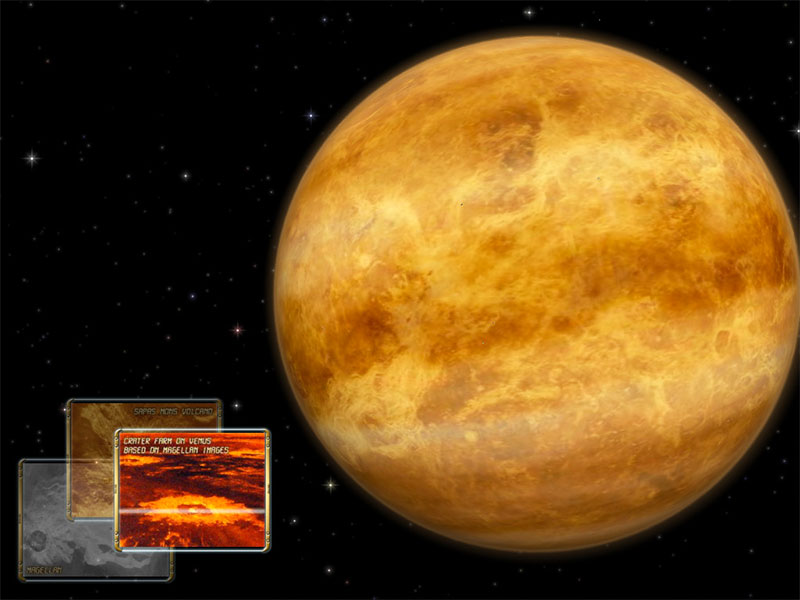 Transfer yourself to the orbit of the Venus planet. Observe and explore this amazing cosmic object. High detailed space scenes in full 3D complete with relaxing ambient music will definitely impress you and your friends.
Mehr…
Saturn 3D Space Survey Screensaver for Mac OS X
Version: 1.0.0.3 | Shareware (5,99 USD)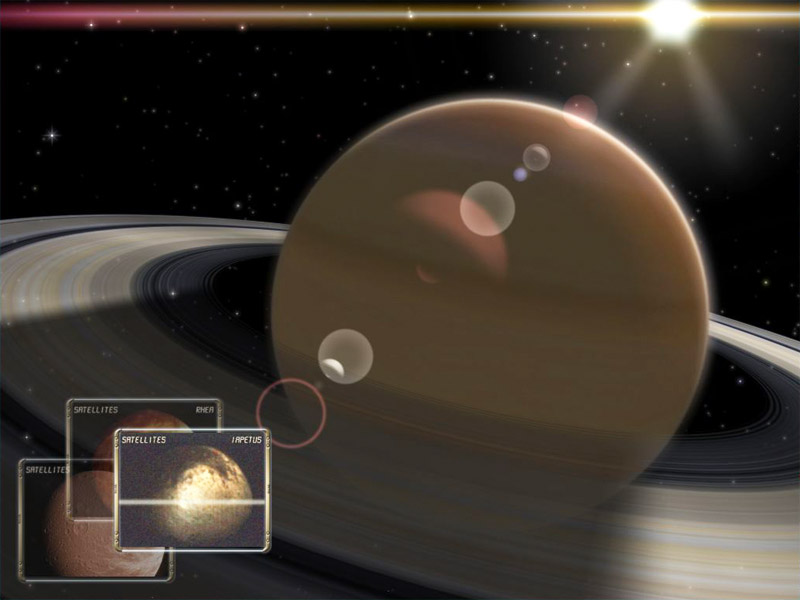 Install this screensaver and transform your workplace to the virtual spacecraft. Observe the beautiful Saturn features along with spectacular ring system directly on your desktop. Enjoy the animated space scenes and relaxing sounds. Feel the peace and might of the Universe!
Mehr…
Zoom Mania
Version: 3.0 | Freeware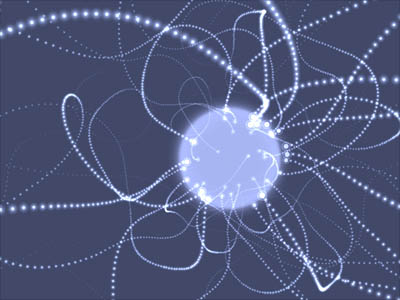 Zoom-Zoom-Bildschirmschoner Sie in den unendlichen Existenz. Änderungen Farben, Größen und Formen. Aber hört nie auf! Reise in die unbekannte Welt der Zoom-Manie mit freiem Spezialeffekte Bildschirmschoner. Durch Drücken von F1-Taste können Sie Anweisungen zum Bearbeiten der Attraktoren und andere Optionen. Bildschirmschoner ist sehr kompakt und schnell. Nur wenigen Mausklicks zu installieren!
Mehr…
Alchemy 3D Screensaver for Mac OS X
Version: 1.0.5 | Shareware (4,99 USD)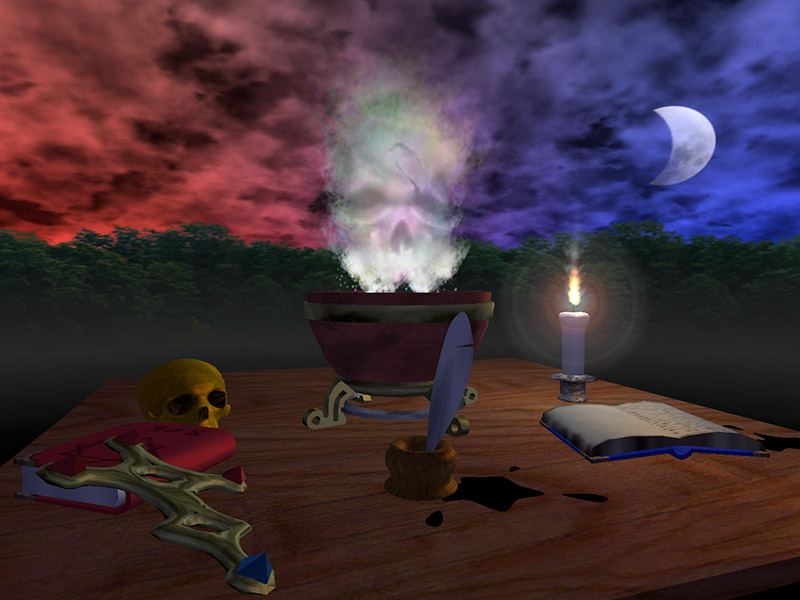 Launch Alchemy 3D Screensaver and transfer yourself to the world of alchemy and dark magic. Mix mysterious ingredients in your magic bowl, cast the spells and try to revive the fog demon. Realistic environment and mysterious ambient sounds will enwrap you with amazing magical atmosphere.
Mehr…
3D Canyon Flight for Mac OS X
Version: 1.0.4 | Shareware (5,99 USD)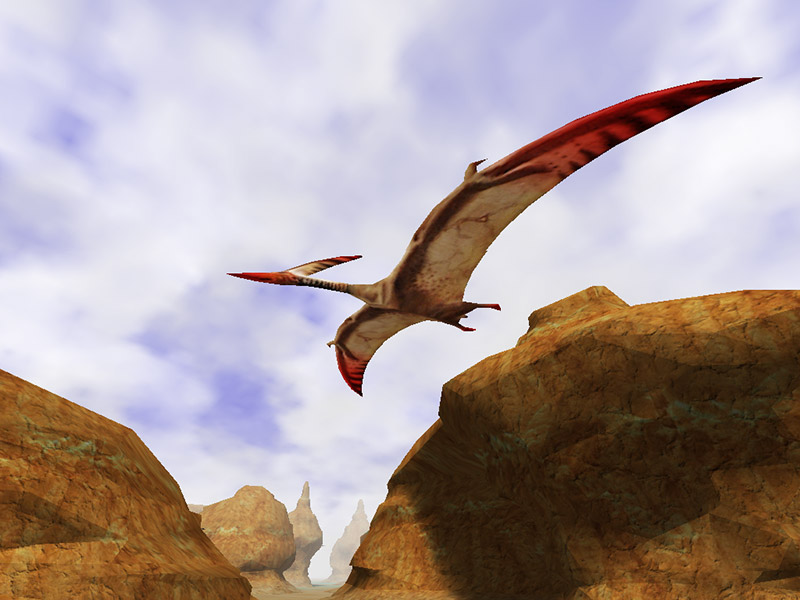 3D Canyon Flight Screensaver allows you to fly through photo-realistic three-dimensional canyon full of living pterosaurs. Special effects like sun flares, fog, shadows and true spatial sounds highly improves the realism and animation quality. Launch this screensaver, watch amazing animated scenes on your desktop and experience fantastic movie-like feeling!
Mehr…
Galaxy Dance Screensaver
Version: 3.0 | Freeware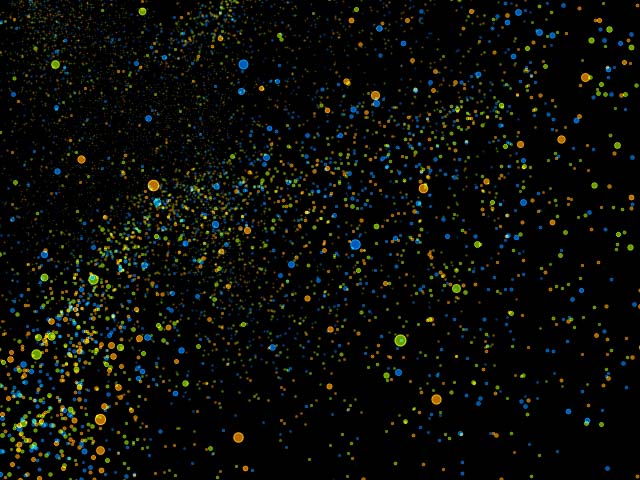 Von Ihnen Desktop können Sie einige seltsame Tanz Galaxien. Diese Galaxien bestehen aus Millionen von bunten Blasen, bewegt sich in 3D-Welt und neue Zahlen. Aber wenn Sie nicht wie Galaxien kann man sich vorstellen, Meerestiefe mit Plankton oder alles, was Sie wollen. Lassen Sie Ihren thouhgts Galaxie mit freiem Tanz Bildschirmschoner. Viele Special Effects und zahlreichen Einstellungen lassen Sie nicht gleichgültig.
Mehr…
Space Plasma 3D for Mac OS X
Version: 1.1.4 | Shareware (5,99 USD)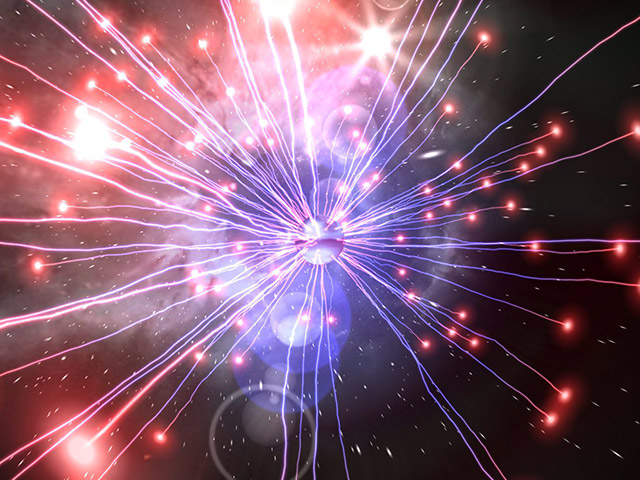 It shows you off a colourful plasma effect also known as Plasma Sphere or Illuma Storm, complete with beautiful space scenes and ambient music. Watch a space plasma object arriving from a galaxy far far away.
Mehr…
Explore the Cell 3D Screen Saver
Version: 1.0.4 | Shareware (9,95 USD)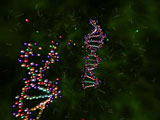 Explore the Cell 3D screensaver will provide you with a unique opportunity to plunge into the very depths of the living organism. You will be able to explore the mysteries of life in the micro-world and see what goes on inside living cells. It is really something worth looking at, especially when you have nice relaxing music accompanying the visualization process. The graphics is so real that it seems like you become one of these tiny particles.
Mehr…