Kategorie Entwicklung / Komponenten & Bibliotheken
exom SDK
Version: 1.1.0 | Demo
Das exom SDK bietet ein Framework für RAD (Rapid Application Development) mit C++. Das Fundament bildet das integrierte Objekt Modell das hierarchische Datenstrukturen mittels einer Klassenbibliothek verwaltet. Eine Klassenbibliothek kann mit dem Code Generator erstellt werden. Das Objekt Modell unterstützt: Persistenz in XML, Navigation und Suche in der Objekthierarchie, Funktionen wie Cut-Copy-Paste, Systemunabhängiges User Interface,...
Mehr…
Eltima Virtual Serial Port Driver
Version: 6.9 | Shareware (89,95 EUR)
Eltima Virtual Serial Port Driver 6.0 ist für das Betriebsystem oder für eine Windows ? Anwendung eine "standarde" serielle Hardware ? Schnittstelle. Dieses Programm von Eltima kann den Entwicklern von Software für serielle Schnittstellen und für GPS, Fachleuten im Bereich der Telekommunikation und Datenübertragung helfen.
Mehr…
Serial Port Control
Version: 2.3.4 | Shareware (699,00 USD)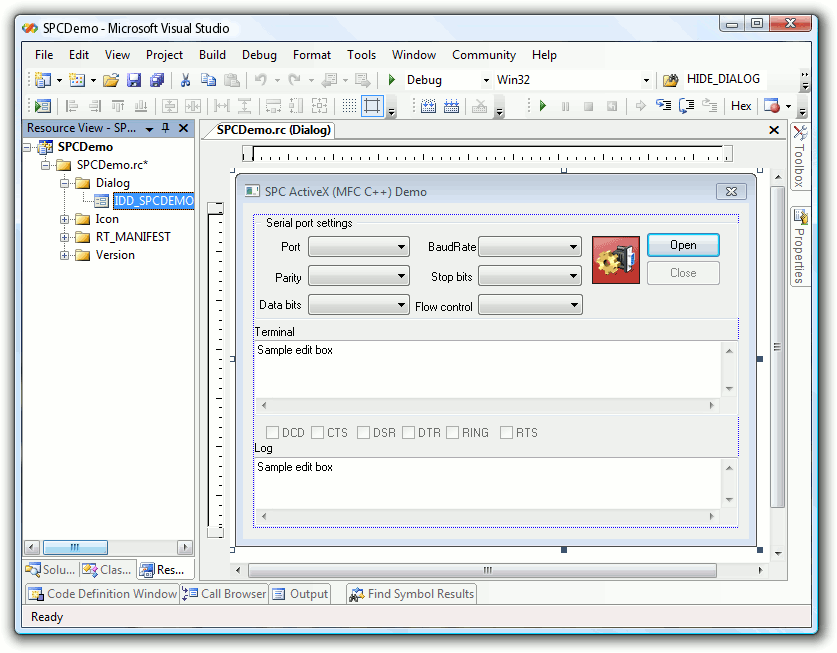 Serial Port Control is an inexpensive royalty-free component. You can use it with any development environment, such as VB, VB .Net, VC++, C#, Delphi, etc. Just put it on a form and vou've got all the functionality you need to access an RS232 port. The event driven architecture makes it a snap to use. Just define a function in your program and it will be triggered automatically when new data is available through the port.
Mehr…
TsiLang Components Suite
Version: 7.5.0 | Shareware (259,00 USD)

TsiLang is a software localization component suite for Delphi, C++Builder and Kylix developers. The suite supports all languages and can do both internal (inside executable file) and external (separate file or library) localization. Access to the Global Public Translation Database (GPTD) allows you to localize your software interface to most European languages without paying a translator. Delphi Informant Magazine's Best Globalization Tool 2004
Mehr…
OLAP ModelKit
Version: 4.0.3.5 | Shareware (650,00 USD)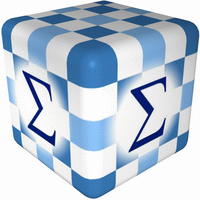 OLAP ModelKit is the first OLAP component for .NET written in C# and containing managed code. This component is remarkable for a XP Themed appearance and the ability to use any .NET data sources. The flexibility of the product is additionally extended by the ability to present data with the help of any third party component, especially this relates to the third party chart components. Distribution of OLAP ModelKit is royalty free. Try it free!
Mehr…
CAD .NET: DWG DXF CGM PLT library for C#
Version: 12 | Shareware (590,00 USD)
Bibliothek für Software-Entwicklung in der .NET-Umgebung. Erschaffung, Import und Export der Zeichnungen, Visualisierung und Drucken sind ihre Hauptfeatures. CAD .NET unterstützt AutoCAD DWG, DXF, CGM, PLT, PDF, JPG, WMF und andere Formate. Außerdem kann der Entwickler den Zugang zu den Zeichnungsdaten und ergänzenden Einheitendaten erhalten und das erleichtert die Arbeit mit den Zeichnungen.
Mehr…
Active Query Builder Free Edition
Version: 1.13 | Freeware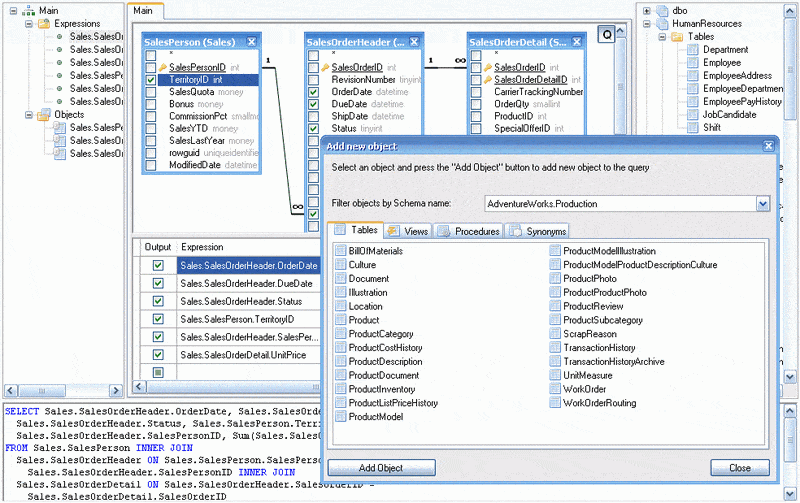 Whenever you need a free and easy component to build complex SQL visually, Active Query Builder is the best solution for application. Active Query Builder, a two-way query builder combine visual query building with direct SQL query editing, is a perfect choice for both SQL beginners and experienced query writers. Active Query Builder is available in Delphi VCL, ActiveX and Windows.Forms .NET editions and it is absolutely free!
Mehr…
F-IN-BOX, .NET Edition
Version: 3.1 | Demo
F-IN-BOX is a .NET component that enhances Macromedia / Adobe Flash Player ActiveX features. It does not use its own engine to display movies, but instead provides a wrapper around official swflash.ocx/ flash.ocx code. Loads movies directly from memory. Protects movies. Creates Flash-enabled applications which are ready to work even if the Flash Player ActiveX is not installed! Transparency is fully supported! Flash External API is supported.
Mehr…
Currency Server
Version: 5.8.10.0 | Demo (995,00 USD)
Exchange rate information and currency conversion services for COM, .NET/SOAP Web service, and Ajax-style scripting clients. Downloads rates from multiple sources and caches data locally for maximum performance, reliability and independence. Supports all currencies and locales of the world, including past and future euro currencies. Deployed by Global 500 companies, government agencies, and in e-commerce and B2B sites worldwide.
Mehr…
HTML-to-RTF Pro DLL
Version: 2.0.0 | Shareware (239,00 USD)
HTML-to-RTF Pro DLL component converts HTML and ASP files into good-looking RTF with tables, images, CSS etc. Output rtf file is smaller than input HTML. The DLL component doesn't require any word-processors. You can use it in Visual Basic, C#, VB.Net, Delphi, Java. Component supports:
- converting images (.gif, .jpg and .png)
- tables and nested tables;
- hyperlinks;
- font face, color, size;
- page alignment;
- bold, italic and underline;
Mehr…
TVicPort
Version: 4.1 | Freeware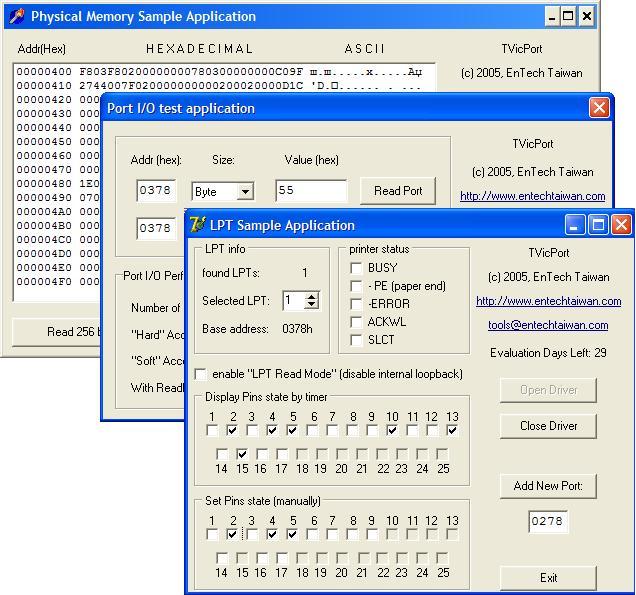 TVicPort is set of general purpose device drivers that allow you to access and control hardware directly from without using the Windows DDK. TVicPort's main capabilities are:
- direct port I/O access;
- obtains pointers to the physical memory;
- advanced LPT support including access to any pin on any LPT port;
- access to IDE HDDs hardware manufacturer information.
- Windows XP 64-bit support.
Mehr…
Alvas.FileControls
Version: 3.0 | Demo (297,00 USD)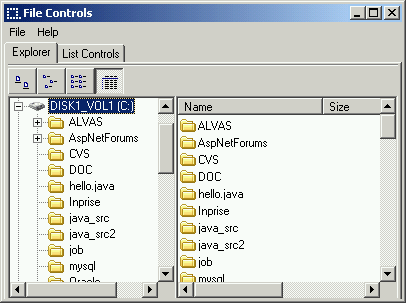 Alvas.FileControls stellt einen Komponentensatz der 100% CLR- kompatiblen Steuerelemente dar, die auf C# geschrieben sind. Diese Sammlung erlaubt den C# und VB.Net Entwicklern, mit den Dateien zu arbeiten, ohne den Kode zu schreiben. Es genügt, ExplorerTreeView und ExplorerListView auf die Form zu legen und die Windows Explorer Potenzen stehen in Ihrer Applikation zur Verfügung... Voraussetzung: .NET Framework v1.1 und weiter.
Mehr…