Kategorie Entwicklung / Komponenten & Bibliotheken
Database Comparer VCL
Version: 6.4.908.0 | Shareware (340,00 USD)

Der Database Comparer VCL vergleicht und synchronisiert Datenbankstrukturen (Metadateien) und Tabellendaten für viele bekannte Datenbanken. Aktuell unterstützte Datenbanken: Oracle, MSSQL, MySQL, InterBase (FireBird, Yaffil), Sybase, Postgre SQL. Die bekanntesten Datenbank-Engines, wie zu Beispiel ADO und BDE, werden direkt unterstützt. Datenbankspezifische Bibliotheken, wie zum Beispiel IBX, FIB, IBO, AnyDAC etc., werden ebenfalls unterstützt.
Mehr…
Packet Sniffer SDK for Windows
Version: 4.2 | Shareware (999,95 USD)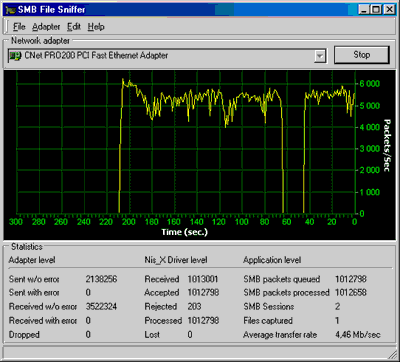 Packet Sniffer SDK (PSSDK) is the most powerful component suite for network packet capture in Windows OS family environment. All Packet Sniffer SDK editions (DLL,VCL, and static libraries for VC and Borland compilers) don't require any pre-installed packet drivers, support multi-Gigabit networks, work with multiprocessor (SMP) systems, and have BPF (BSD packet filtering) engine on the internal driver level.
Mehr…
.NET Zip Component ZipForge.NET
Version: 3.00 | Shareware (149,00 EUR)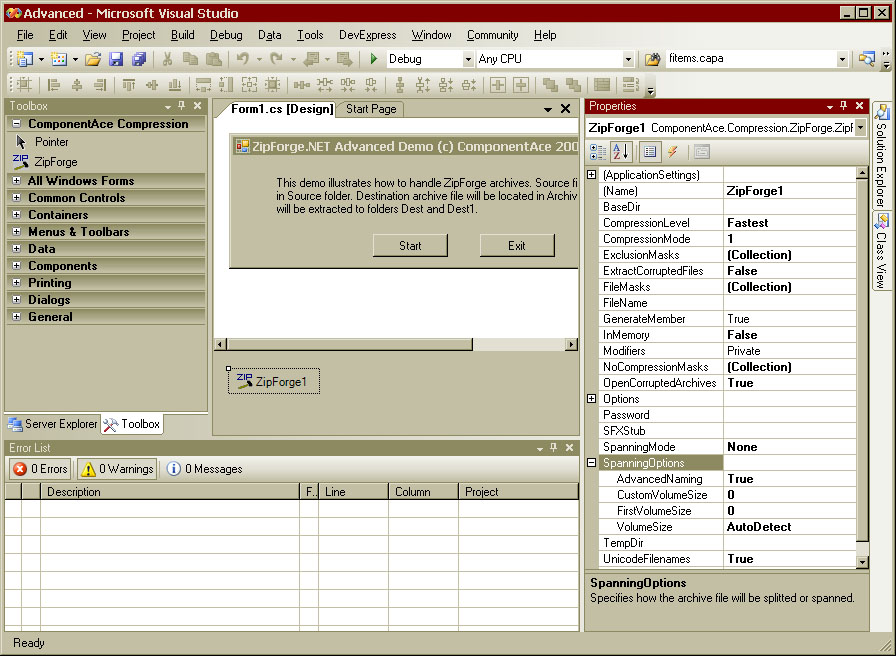 Schnelle .NET ZIP-Komponente. 100% Managed Code, in C# geschrieben. Eigenschaften: 100% PKZIP 2.x kompatibel; Transaktionssystem; Streaming Unterstützung; Ablaufindikator; zahlreiche Demos in C#, VB.NET und Delphi; .NET 1.1, 2.0, 3.5, 4.0 Versionen; der Source-Code ist freigegeben.
Mehr…
SharpShooter Collection
Version: 7.3.1 | Shareware (975,00 EUR)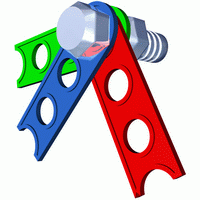 SharpShooter Collection contains data analysis, visualization, and processing components for .NET Framework. The package includes OLAP and reporting tools, the use-proven BI components intended for intelligent data handling and presentation; gauges component, a tool for digital dashboards and KPI creation; and chart component, a component for charts and graphs design. All components are written in C# and contain managed code.
Mehr…
Instrumentation Widgets for PDA
Version: 1.2 | Shareware (266,00 USD)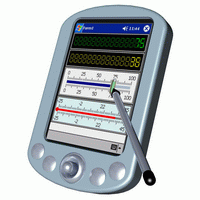 Instrumentation Widgets for PDA is designed for creating Graphical User Interfaces for Pocket PC applications. The product includes a library of high-resolution gauges such as sliders, dials, thermometers, switches, buttons etc. These components allow emulating various hardware devices. The product is fully compatible with the .NET Compact Framework 1.1/2.0. All components are written in C# and contain only managed code.
Mehr…
Catchysoft Report Generator Pro
Version: 1.4.2.1 | Demo (29,00 USD)
Catchysoft Report Generator Pro is a report generating library that uses ActiveX (also known as COM) technology. Unique to it is an opportunity to integrate it into any project in a short time and with minimal efforts. Added to this is an ability to quickly create a report structure using auto-layout report design creation. The reporting capabilities of the library will help developers analyze quantitative data and optimize software design time.
Mehr…
WSQ image library (for fingerprints)
Version: 4.1 | Demo (200,00 EUR)
Reads and converts WSQ (FBI's Wavelet Scalar Quantization) and 33 other formats.
Supports: WSQ, BMP, TIFF, PNG, JPEG, JP2, JPC, RGB, TGA, GIF, CEL, PSD, etc.
For fingerprint images WSQ (Wavelet Scalar Quantization) is superior to other lossy compression methods, such as JPEG, and was chosen by FBI (U.S. Federal Bureau of Investigation) as the fingerprint image compression standard.
For more information visit http://www.cognaxon.com
Mehr…
Editor.NET
Version: 2.5 | Shareware (399,00 USD)
Editor.NET ist ein erweiterter Code-Editor, integrierbar als hoch flexibel Edit-Control in Ihre .NET-Applikationen. Er hat beinahe alle Eigenschaften, über welche Code-Editor in Visual Studio.NET verfügt, inklusive anpassbaren Sytnax-Highlighting, Code-Gliederung, Code-Vervollständigung, unbegrenzten Undo-Redo-Operationen, Positionsmarken, Zeilenumbruch, Drag-n-Drop, Suchen/Ersetzen, Sichtbarkeit von Leiste/rechter Rand/Zeilennummern.
Mehr…
TurboFTP SDK
Version: 1.63.1012 | Demo (395,00 USD)
TurboFTP SDK is a powerful ActiveX/.Net-ready component and offers a full set of FTP client functionalities. Supports FTPS over SSL/TLS and SFTP. Supports blocking and non-blocking modes for calling methods. Supports on-the-fly data compression using MODE Z and firewalls. It comes with a built-in interface that provides a set of methods to decompress archives in multiple formats. Fully tested samples for major programming languages are included.
Mehr…
ObjectMapper .NET
Version: 2.3.3903.0 | Freeware (499,00 EUR)
The AdFactum Object Mapper .NET is a relational persistence Framework for .NET. The ObjectMapper .NET offers state-of-the-art object mapping functionality, yet it also provides advanced features that set it apart from other o/r mappers. Tailored to achieve maximum performance and development ease-of-use this technology will give developers the ability to build business components with unprecedented productivity and optimal runtime performance.
Mehr…
Serial Port Monitoring Control
Version: 2.14.00.3249 | Demo (134,99 EUR)
Schnittstelle-Monitorsteuerung Bibliothek ActiveX. Die Bibliothek läßt Sie alle angebrachten Serienvorrichtungen aufzählen und schließt ein, aber begrenzt nicht auf serielle Schnittstellen und Modem. Alle Art PnP Serienvorrichtungen sowie virtuelle Geräte werden auch gestützt. Nachdem Sie einen Fall der Serienvorrichtung erhalten, können Sie einen Monitorgegenstand und -befestigung zur Vorrichtung herstellen, um überwachte Daten.
Mehr…
nBit WYSIWYG HTML Editor Component
Version: 3.1.1 | Demo (69,95 USD)
HTML WYSIWYG Edit Component for CMS and CRM designers. Features table editing, CSS support, customizable language localizatation. Inc. FTP class can upload images to a web server automatically or, can be used independently.
HTML DOM branch status bar allows manipulation of tags, object properties and CSS classes of any HTML node. Compatible with any environment that supports ActiveX components such as VB6 , Microsoft Office 2000+ , VS.NET.
Mehr…