Kategorie Grafik / Screen Capture
Capture Studio
Version: 2.6 | Shareware (25,00 USD)
screen capture and editing tool,Automatically scrolls during capture.
1.Capturing on your screen,select by window,object,menu,rectangle etc.
2.Automatically scrolls the window during capture,get all of the images in the window or Web page,Enabling Scroll from left of document,from top of document,or both.
3.Capture Object,To capture small items on your computer screen such as a toolbar button, icon, etc.
4.Read and write all kind picture.
Mehr…
Video Bug Recorder for BaseCamp
Version: 1.00 | Freeware
Screen recorder for BaseCamp. Record video from your screen and send it directly to your BaseCamp account with a few clicks. Intended for recording video bug reports. An easy way to record screencasts from your computer and upload them directly into a new or existing message in your BaseCamp account.
Mehr…
Bytescout Screen Capturing
Version: 2.00.47 | Freeware
Bytescout Screen Capturing can record screen video to AVI video files. It allows you to easily capture full screen, region around the mouse cursor or selected rectangular area. Screen Capturing automatically saves screen recording as AVI video file. The screen recorder also supports audio recording which can be disabled in Settings dialog window if required. Thus, you can capture screen video to AVI with sound.
Mehr…
Renee Gifer
Version: 2015 | Demo (29,90 EUR)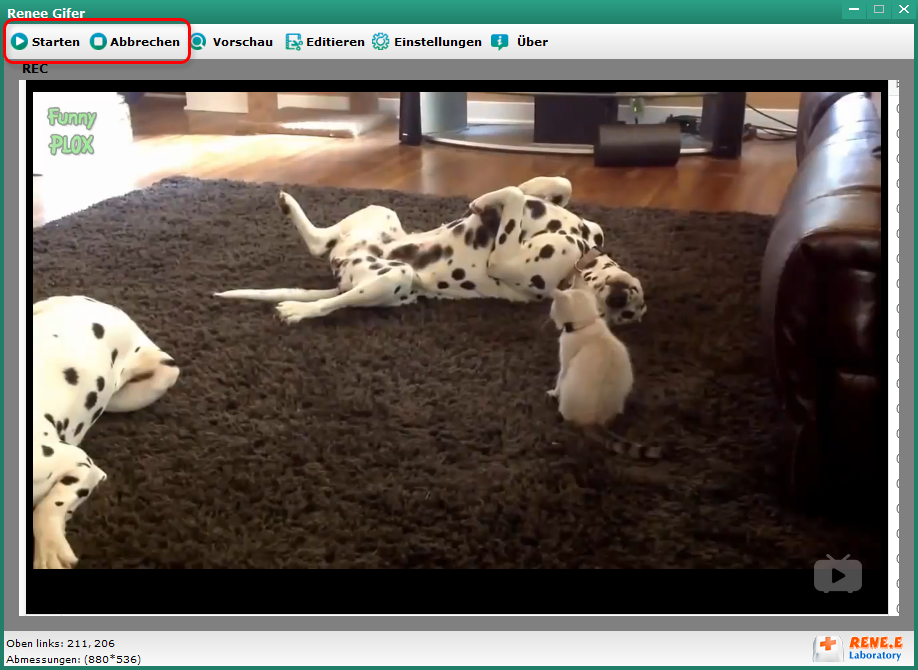 Vielseitiger GIF Animator und Editor. Man kann GIF direkt aus Videos auf Internet oder Desktop erfassen. Braucht nicht Videos herunterladen.
- GIF aus Videos oder Desktop direkt erfassen und erstellen.
- GIF aus Videos auf Internet wie Youtube erfassen.
- Wasserzeichen, Texte oder Bilder in GIF einfügen.
- Mit fortschrittlichem Rechenverfahren die Dateigröße komprimieren.
- Kleine Größe spart die Speicherkapazität.
Mehr…
SolveigMM HyperCam
Version: 3.5.1210.30 | Shareware (29,95 EUR)
HyperCam is screen cast and editing tool that is low-cost smart and easy to use piece of software. It is intended to record screen actions, video and sound being played back on PC and edit captured files. Creating video presentations, tutorials, movies or games recording for professional purposes or just for fun are simple tasks with HyperCam
Mehr…
7Cove DemoRec
Version: 1.1.95 | Shareware (18,00 USD)
7Cove DemoRec is an advanced screen capture and recording software that has been designed to be user-friendly and simple-to-use. DemoRec can capture anything you see on the computer screen, including the entire desktop, any windows on your screen, all movement of the mouse cursor, any selection a user makes in a menu, the pressing of buttons, etc. Probably one of the greatest uses for DemoRec is to capture internet streaming video.
Mehr…
SD PrintScreen
Version: 3.0 | Shareware (27,95 USD)
SoftDigi PrintScreen - the program which specializes in capturing the contents of the screen with a single keystroke. For example, depending on program mode, you can capture the entire screen or you can capture the active window or you can capture the screen area. Also you can switch on the record mode, which allows you to save all actions performed on the computer into a video file.
Mehr…
Office-Screenshot
Version: 2014 | Shareware (6,00 EUR)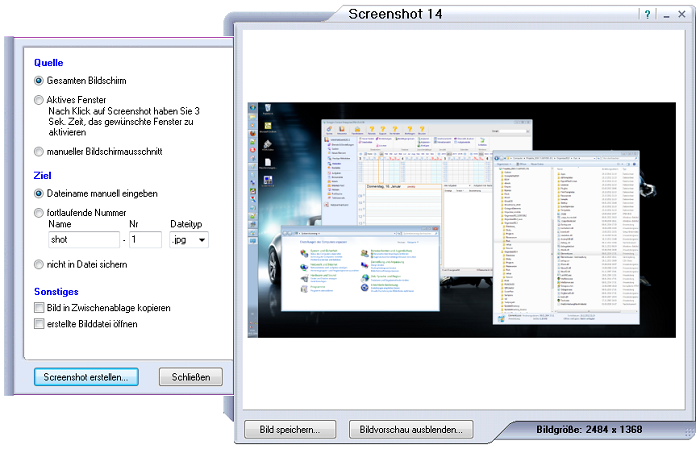 Der Office-Screenshooter ist ein kleines Tool, das Ihren Bildschirm oder das aktive Fenster als Bild wahlweise in die Zwischenablage und/oder in eine Datei sichert und anschließend auf Wunsch mit einem Bildeditor öffnet. Die Dateinamen können dabei manuell oder fortlaufend nummeriert werden.
Mehr…
CapTrue
Version: 1.1.0 | Shareware (15,00 EUR)
CapTrue is software for Microsoft Windows for creating desktop screenshots very easily. It behaves just like your Print Screen button, but allows you to do more in a single keypress. It allows you to capture your desktop, window or screen region easily. Video players windows are also supported. No more black rectangles on your screenshots!
Mehr…
How To Take Screenshot or Screensnap
Version: 1.2 | Shareware (19,95 EUR)
How To Take Screenshot is tool which allows you to take a screenshot (snap) very easy. Only three clicks are needed. Moreover, it allows you annotate snap quickly, and share it to FTP, so you can immediately provide anyone over the internet with the link to the screensnap, you made. It is ideal for designers, bloggers, programmers, quality assurance testers, technical assistance specialists, sales managers, remote teachers, etc.
Mehr…
Wondershare DemoCreator
Version: 3.1.0 | Shareware (99,95 USD)
Screen recorder DemoCreator is a powerful yet simple screen recording software program for Windows which allows you to capture desktop activities and create a voice-over presentation with Flash animation effect without any programming skill.
Mehr…
Capture ScreenShot Pro
Version: 13 | Shareware (46,00 USD)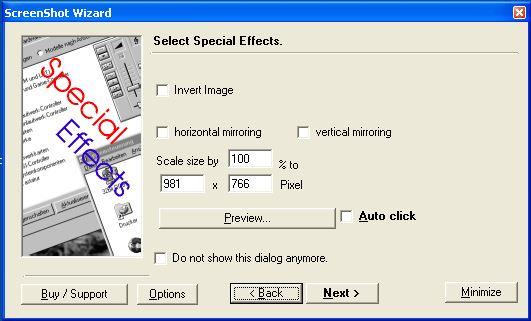 Fotografiert den ganzen Bildschirm oder einen Auswahlbereich. Umfangreiche Bearbeitungsmöglichkeiten, Druck- und Speicherfunktion. Kann über die Zwischenablage mit den meisten Windows Programmen kommunizieren. Eine ideale Ergänzung, um in MS Word oder MS Powerpoint Dokumentationen oder Präsentationen zu erstellen. Alle Schritte können auf Wunsch automatisch ausgeführt werden.
Mehr…