Kategorie Audio & Multimedia / Sonstige
Music Tag Editor
Version: 2.0 | Shareware (19,95 USD)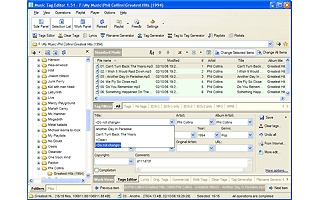 Music filenames and tags are never what they should, and rarely consistent. Changing the artist, song title and album title can be a long and grueling process if done manually. Music Tag Editor is a simple-to-use program that allows you to change "tagged" information about your MP3/WMA/M4A music files. Open up a world of options where you can quickly change music filenames, create playlists and even add lyrics to your music files.
Mehr…
MP3Test
Version: 1.7.0.172 | Shareware (15,00 EUR)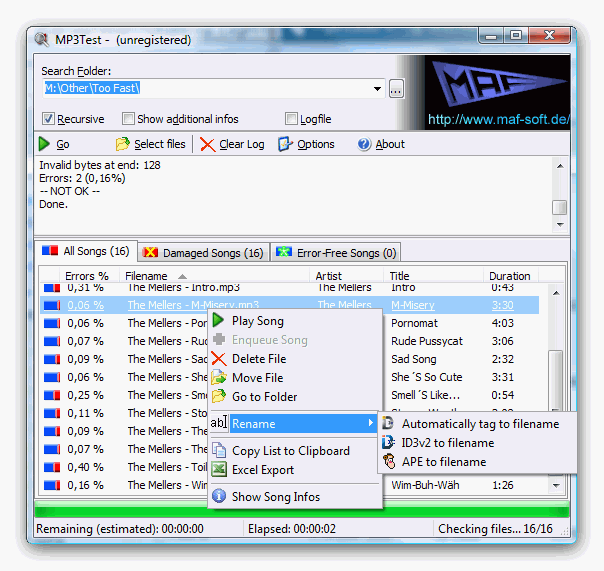 Das Programm kann auf Wunsch die gesamte MP3-Sammlung überprüfen und zeigt die gefundenen Fehler dann übersichtlich an. Die Dateien können dann zur Kontrolle angehört, verschoben oder gelöscht werden. -- MP3Test gibt es in einer Standard- und einer Pro-Version und ist mehrsprachig! -- Voll funktionsfähige Version ohne Einschränkungen!
Mehr…
Power Mixer
Version: 2.9 | Shareware (17,95 USD)
Power Mixer is an advanced Windows audio mixer, a complete replacement for the standard Volume Control. This application lets you easily change the sound volume by simply rotating the mouse wheel or using keyboard hot keys. It includes an audio mixer with advanced volume controls support, a scheduler, on-screen display, command line support, the ability to store and recall different unlimited presets via one mouse click or system-wide hot keys.
Mehr…
SoundWheel
Version: 1.2.1 | Shareware (9,95 USD)
Sound Wheel replaces the standard sound volume icon in your Windows tray. When you press a hot key, your mouse wheel becomes a volume control. When you release the hot key, your mouse wheel keeps working as usual. The tray icon indicates the current volume level and the mouse wheel current state. Sound Wheel is fully customizable. Choose your own hot key, tray icon and tune the mouse wheel sensitivity !
Mehr…
1st MP3 Tag Editor
Version: 5.91 | Shareware (29,95 USD)
Jede Menge MP3s ohne Tags? Mit dem 1st MP3 Tag Editor füllen Sie diese autom. aus, ohne einen Finger zu rühren. Das Programm verbindet sich autom. mit einer DB, importiert den Liednamen, den Albumtitel und anderes, anhand deren Länge und anderen Eigenschaften (Internet erfordl.). Ferner kann es Tagbasiert Dateinamen ändern, Tags auf viele Arten editieren, Batchdateien verarbeiten, Playlists erzeugen und es bietet Amazon und CDDB Unterstützung.
Mehr…
DVD Audio Files Splitter
Version: 2.0 | Shareware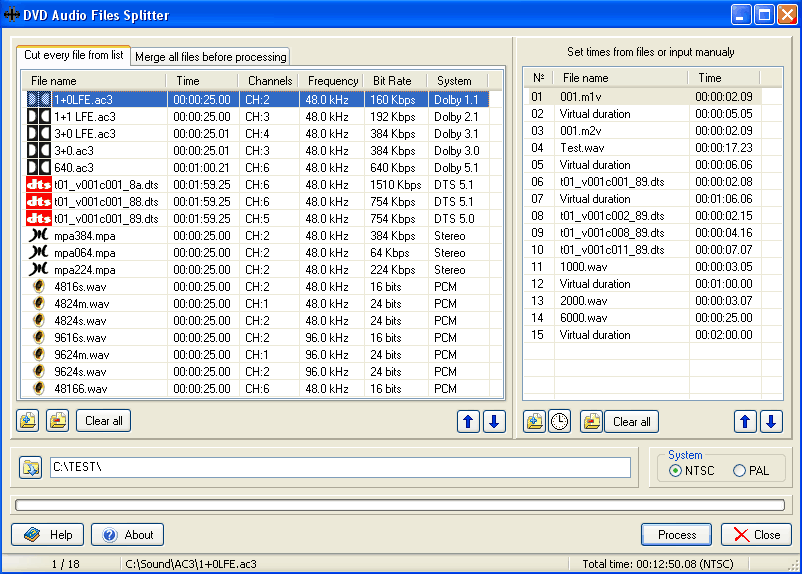 DVD Audio Files Splitter is a software designed for dividing an Audio file into smaller files according to the user-specified time intervals. DVD Audio Files Splitter deals with DVD-compliant Audio file formats. Those formats are: AC3, DTS, WAV (PCM), MPA. There are two main modes in the software: ?Cut every file from list? and ?Merge all files before processing?.
Mehr…
Klingelton-Editor
Version: 1.0 | Demo (19,99 EUR)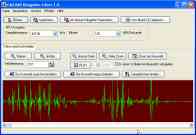 Eigene Realtone Klingeltöne fürs Handy erstellen ist ganz einfach. Mit dem Klingelton-Editor könne Sie Audio-CDs einlesen oder bestehende MP3 oder WAV Dateien von der Festplatte laden. Sie können nun unwichtige Teile herausschneiden, die Lautstärke und Geschwindigkeit optimieren und Effekte wie Echo anwenden. Sie können auch das Ende und den Anfang des Stücks ineinander übergleiten lassen...
Mehr…
DVD Files Informer
Version: 1.0 | Shareware (14,95 USD)
DVD Files Informer is a handy utility for reviewing of DVD Media files parameters.
Program views the parameters of these file formats: AC3, DTS, MPA, WAV (PCM) and MPEG.
Mehr…
iPod2PC
Version: 4.2 | Shareware (14,90 EUR)
With iPod2PC you can easily sync/copy/restore your songs, playlists, videos and podcasts from your iPod back to your iTunes music library or to any folder on your PC.It supports automatic synchronization, which will search and select all missing songs and playlists, imports them in iTunes, including your "My Rating", "Play Count" and "Last Played" information. Playlists will also be updated automatically.
Mehr…
Music Trio
Version: 5.9 | Shareware (57,95 EUR)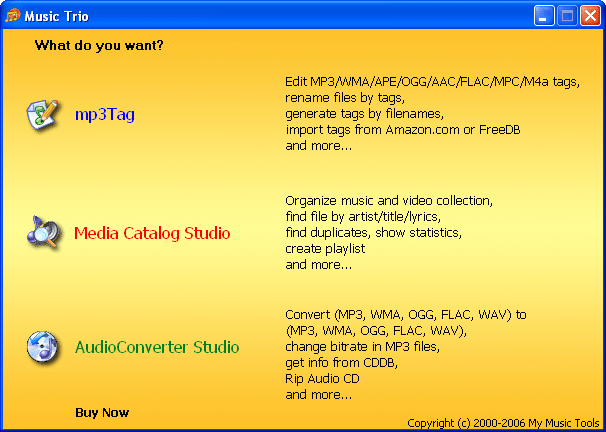 Genau das Richtige für Sie, wenn Sie MP3 Tools mögen, aber nicht bereit sind, dafür Fantasiepreise zu zahlen. Im Music Trio sind alle MP3 Tools enthalten, die Sie je brauchen werden (Tageditor, Musikorganizer, Audiokonv.), und das für nur 7 Cent/KB. Wer verkauft denn Software so billig? Hier ist der Name Programm: www.mymusictools.com. Wieviel sparen Sie damit? Einen glatten 20 EUR!
Mehr…
AllFrames MP3 Tagger
Version: 2.01 | Freeware
Der AllFrames Tagger macht ALLE im ID3v2 Tag befindlichen Frames und deren Informationen sichtbar. Umgekehrt können unendlich viele neue Frames hinzugefügt werden, private und vordefinierte, um zusätzliche Informationen wie Urls, Bewertungen, BPM etc. zu speichern. Die meisten der zusätzlichen Commentfelder und privaten Text und Url- felder können von den meisten Tagprogrammen nicht angezeigt werden.
Mehr…
Mp3 Tag Assistant Professional
Version: 2.9.4.335 | Shareware (34,95 USD)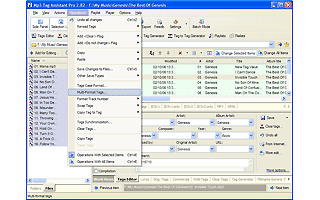 Music filenames are often inconsistent and erroneous. Mp3 Tag Assistant Professional allows you to change filenames based on their tagged information saving you time and effort. Automate the tedious task of changing tagged information in MP3 WMA M4A FLAC APE OGG files. Easily copy or move music files, create playlists/filelists, change filenames, edit lyrics and coverart. Tagged information can also be filled in automatically from Internet.
Mehr…