Kategorie Kommunikation / E-Mail List Management
Xtreeme MailXpert Professional Edition
Version: 3.0 | Shareware (125,00 USD)
Use this application to create discussion mailing lists, simple auto-responders or advanced incoming mail processing/filtering. Comes with easy integration with web forms, mail merge (personalization), parallel sending engine, built-in SMTP server and more...
Mehr…
FollowUpExpert Business
Version: 4.5.2319 | Shareware (119,00 USD)
Business slowing down because of recession? Use follow-up autoresponder marketing and newsletters to get value from your customer relationships. FollowUpExpert is an easy-to-use program gives you complete control over your mailing lists. It can automatically reply to incoming emails, send sequences of personalized follow-ups and newsletters. It helps you grow your lists using sign-up forms and by tracking purchases made in your online store.
Mehr…
Emailing pro
Version: 2.70.01 | Shareware (118,40 EUR)
German: "450 char description 450 char description 450 char description 450 char description 450 char description 450 char description 450 char description 450 char description 450 char description 450 char description 450 char description 450 char description 450 char description 450 char description 450 char description 450 char description 450 char description 450 char description 450 char description 450 char description 450 char description"
Mehr…
AddressView
Version: 1.72.1 | Shareware (29,00 USD)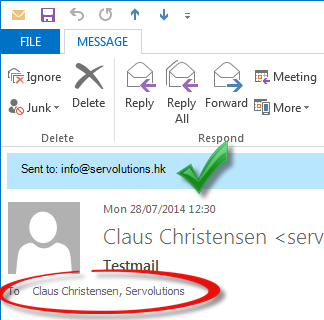 Sehen Sie die Empfängeradresse anstatt nur Ihren Namen in Outlook. Wenn Sie in einem Exchange Postfach mehrere Emailadressen haben dann zeigt Outlook als Empfänger in eingehenden Emails immer nur Ihren Namen an, egal unter welcher Adresse die Email empfangen wurde. AddressView für Outlook löst dieses Problem: Mit diesem Add-In installiert sehen Sie ab sofort unter welcher Adresse jede eingehende Email empfangen wurde.
Mehr…
Total Thunderbird Converter
Version: 1.8 | Shareware (49,90 USD)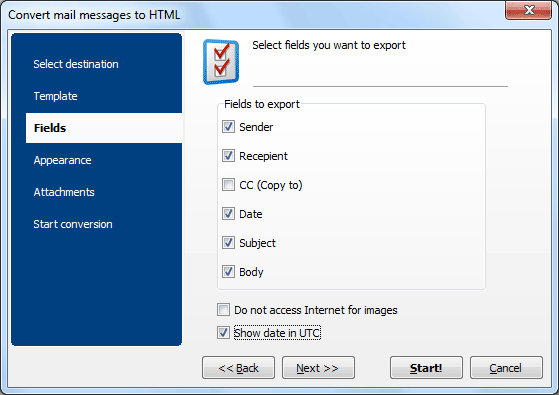 Total Thunderbird Converter konvertiert Emails in PDF/DOC(WORD)/HTML/TXT/TIFF. Sie können alle Ordner in einem Rutsch mit Batch-Modus konvertieren. Anhänge können extrahiert und in separaten Ordnern abgelegt oder in Ausgabedatei aufgenommen werden. Sie müssen keine Emails exportieren. Das Software konvertiert Emails direkt von Client. Command Line ist unterstützt. Laden Sie kostenlose Testversion herunter und konvertieren Sie kinderleicht.
Mehr…
Mass Email Sender
Version: 3.0.6.6 | Shareware (99,00 USD)
Mass Email Sender, offering easy but powerful email marketing sender for a range of campaigners from individuals to companies, is an extraordinary app that provides professional assistance for users to obtain the simple operation of creating and sending effective mass emails. With the help of its built-in features, users can design exquisite emails, manage mailing lists and analyze email campaigns with ease and speed.
Mehr…
SESMailer
Version: 2.23 | Shareware (59,95 USD)
SESMailer is a simple yet very powerful application for Windows that will let you get your Amazon SES email campaign running within minutes. You will be able to import recipients from CSV and send individual custom messages to each recipient.
Mehr…
IEmailer - Bulk Email Marketing Software
Version: 1.1 | Shareware (79,99 USD)
Bulk Email Marketing Software - Powered by: www.iemailer.com We are offering you the most powerful, ease to use bulk email marketing software on the whole market today. Our program is the ONLY product available online that can build and create a mailing list out from scratch and sending emails to each email address at the same time on the fly!
Mehr…
AY Mail
Version: 2.10 | Shareware (100,00 USD)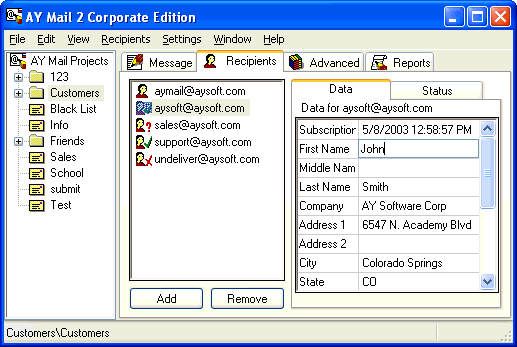 Customizable emailing software trusted by thousands of businesses around the world since 1998. Easily import your list from virtually any source (address books, mail folders, databases, csv files...), create your message with very personal look using built-in HTML editor (use any data you have on recipient for personalization) and schedule sending at your convenience and much more ...
Mehr…
zebNet NewsTurbo Pro
Version: 1.0 | Shareware (129,00 EUR)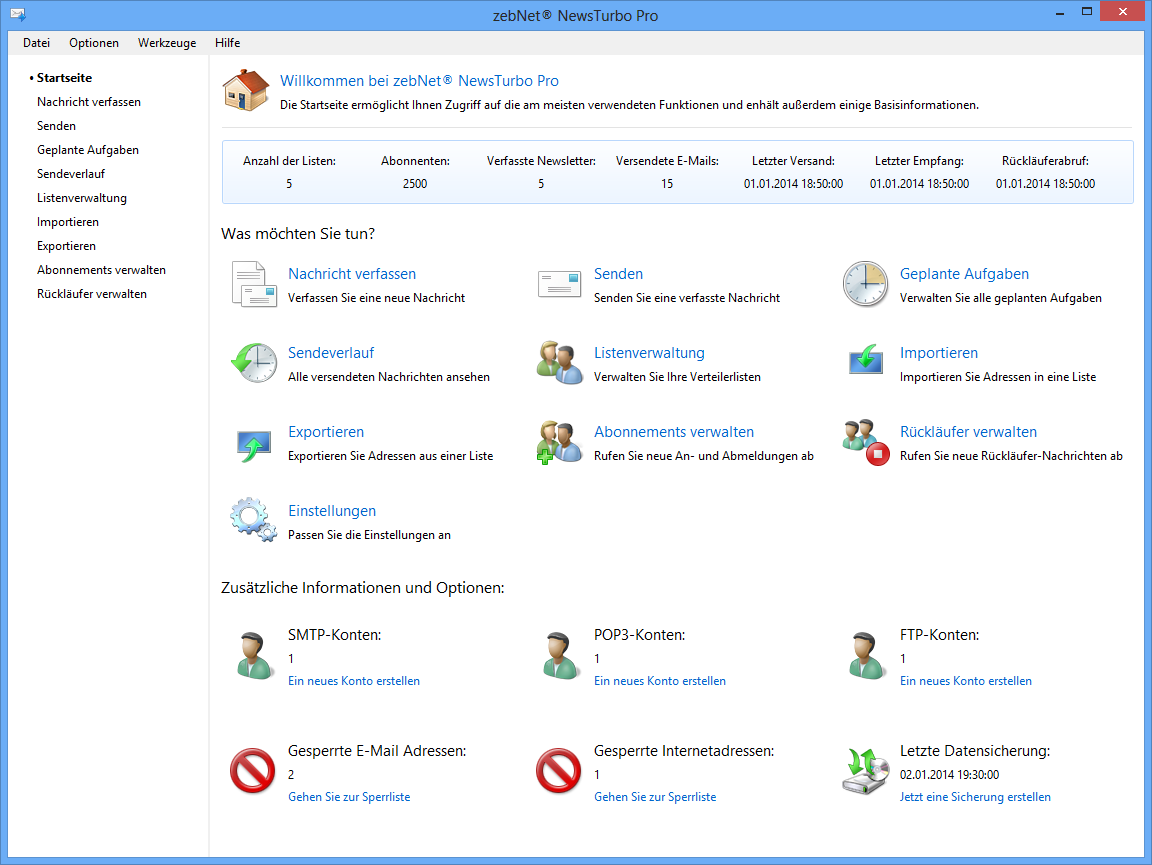 zebNet NewsTurbo Pro ist eine professionelle Newsletter Software mit erweiterten Funktionen, die Ihnen das bestmögliche E-Mail Marketing direkt auf Ihrem Computer bietet und die all Ihre individuellen Bedürfnisse abdeckt.
Mehr…
Email Subscriber Pro
Version: 2.504 | Freeware
Email Subscriber Pro helping you make subscription to email lists on Internet websites. It uses POP3 email accounts to receive subscribe and unsubscribe requests from respondents, extracts email addresses and sender names from email messages and creates plain-text files with subscribers wanting to subscribe or unsubscribe. The text files with emails can be used with any bulk mailer as mailing list files to add new subscribers and delete existing
Mehr…
MailThem Pro
Version: 9 | Shareware (79,95 USD)
MailThem Pro is designed for newsletter mailings and mailing lists management. It has own high performance built-in SMTP server. But if you want you still can use your an external SMTP mail server to send emails with an incredible speed. Personalize and merge individual information into any message allows you to create really personal e-mails. You can merge up to 10 different custom fields.
Mehr…