Kategorie Grafik / Viewer
CoffeeCup Free Image Viewer Plus
Version: 2.6 | Freeware
CoffeeCup Free Image Viewer Plus is a fast, powerful, and easy-to-use image viewer, but it's even more than that. It offers many intuitive features, such as built-in e-mail, FTP support, and compression functions. These features allow you to select a group of images and e-mail them to a friend, upload them to your Website, or create a ZIP file, all from inside the program.
Mehr…
CactusView
Version: 2.0 | Shareware (15,00 USD)
CactusView is an image viewer that is not just a tool to view an image. It is a tool that lets you do almaost any task on the image that any non-professional person needs. you can crop with a circular crop, set background colors and do so much that the viewer is almost an graphic editor. The NEXT and PREVIOUS is realtime, which means the order of diplay is tha same as the folder was sorted when the image was selected.
Mehr…
Slideshow Screensaver Maker
Version: 1.2.1 | Shareware (34,95 USD)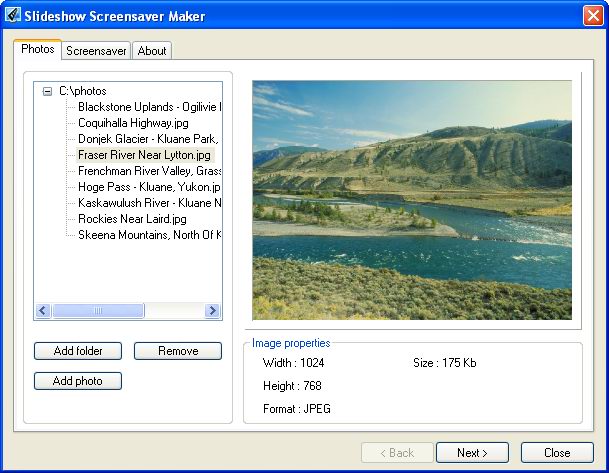 Create professional looking screensavers with your photos that you can send to your friends and relatives. All you need to do is select photos and choose a name for your screensaver, Slideshow Screensaver Maker will do the rest!
Screensavers use special effects for switching between photos and also have a lot of settings, such as the order of photos, effect rate, the number of photos simultaneously displayed on the screen and much more.
Mehr…
CyberLink MediaShow
Version: 6 | Shareware (39,99 EUR)
MediaShow 5 photo and video editing software helps you easily organize, show and share all your photos and videos. Make quick fixes to common photo and video problems with a click. Create impressive slideshows to show friends. Face-tag your photos quickly and efficiently then upload to Facebook - all your tags will be retained! MediaShow 5 converts files 10X faster to popular media device formats making them perfect for watching on the go!
Mehr…
FastPictureViewer Professional 64 bit
Version: 1.9.360.0 | Freeware (49,99 USD)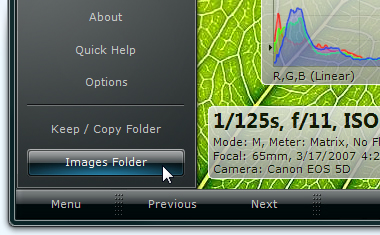 FastPictureViewer was designed to speed up the workflow of professional photographers and imaging professionals with full color management, industry-standard rating functions, RGB histogram and EXIF windows, instant magnifier and native x32 / x64 support, included in the download.
Mehr…
AquaSoft SlideShow Ultimate
Version: 9.0.12 | Demo (69,90 EUR)
Professionelle Diashows erstellen. Das sind Präsentationen oder Fotoshows für PC, Beamer, 4K-UHD, Blu-ray, Full-HD, DVD und Internet. DiaShow kann Fotos, Videos u. Texte animieren, überblenden, zoomen, animierte Reiserouten mit echten Landkarten erzeugen, Musik abspielen. Die Timeline hat über 1000 Spuren, zusätzlich gibt es den Layout-Designer für Live-Vorschau. Intelligente Vorlagen erstellen fertige Diashows in beliebten Themendesigns.
Mehr…
Thumbs.db Viewer
Version: 3.6 | Shareware (29,99 USD)
Thumbs.db Viewer displays Thumbs.db, thumbcache_*.db, iconcache_*.db (Windows 8/10) database records as well as the miniature graphics contained in each (with metadata); collects all thumbcache files in and below the specified folder; searches the Recycle Bin for deleted thumbcache files; extract and view pictures as an HTML representation; using a heuristic algorithm, the program can search swap and hibernation files for JPG graphic files
Mehr…
Web Photo Album
Version: 1.2 | Freeware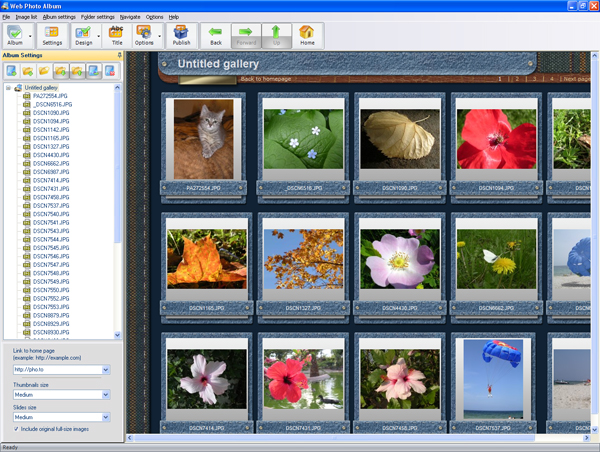 Create web photo galleries and publish them on the net for free with Web Photo Album! The program has very user-friendly interface that makes creating a professional looking web gallery a breeze. What's more, Web Photo Album allow users rotate photos, fix red eye, correct color and remove noise and JPEG artifacts directly from the program window. After you've created an album, you can upload it to a free photo hosting service http://pho.to/
Mehr…
VIFilm
Version: 1.2 | Demo (15,00 EUR)
- you can collect all your photos or pictures to only one film file (movie-file in avi format)
- then you can show this film using any of your movie players
- the photo file formats can be: jpg, bmp, gif, tif, png, wmf, emf, cur, ico
- you can show all photo files from selected directory as a mosaic
- you can select a needed photos and make a film for them
Mehr…
Falco Game Player
Version: 5.4 | Freeware
Falco Game Player is a collection of HTML5 and Flash Games. Just double click on the name or icon, and enjoy a full game of your choosing! All games are free and you can play them as much as you want!
Mehr…
eBooksReader
Version: 2016.7.9 | Freeware
Free reader for .AEH ebooks, guides, hypertext, manuals created with eBooksWriter LITE, PRO or GOLD, www.ebookswriter.com. Full text/keyword search. Fast, compact and easy to use.
Very effective when you want to distribute protected documents. Tiny: it is 1/20 of the common pdf reader, and it does not use pdf but a more secure format. Top class encryption and protection.
Mehr…
Antechinus Photo Magic
Version: 6.0 | Shareware (49,95 USD)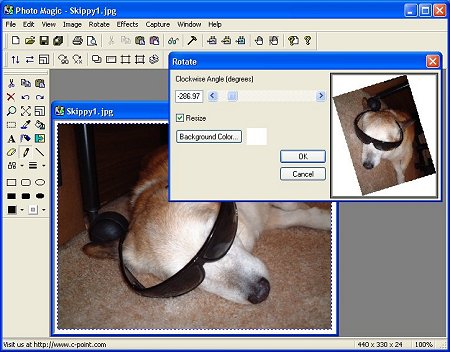 Photo Magic is an image editing tool that is great for:
* Musical slide shows. Select and organize images and music files to create standalone slide shows or for viewing in Photo Magic.
* Screen and resource capturing. Capture anything of any shape you see on screen, manually or automatically.
* Image effects. Over 20 filters and effects with preview.
* Batch processing. In a single go you can process a set of images.
Mehr…