Kategorie Grafik / Viewer
Small Object Viewer
Version: 5.9 | Freeware
Small Object Viewer (SOV) is a useful utility for both novices and professionals working in the graphics API Direct (X) environment. The program is able to view some of the formats of 3D models popular among game developers, such as X, 3DS, DBO and MDL (2,3). The program enables you to change the texture of the object, adjust the lighting in the scene and to determine how best to configure the object to export it to the game.
Mehr…
TopOCR
Version: 36.0 | Demo (4,95 USD)
TopOCR is designed to be simple and user-friendly for use with document cameras. TopOCR combines a full featured Image Editor and Word Processor with advanced Image Processing and high-speed OCR technology.
Mehr…
PDF Previewer for Windows 8
Version: 1.02 | Freeware
The free PDF previewer enables Windows 8 users to see the contents of a PDF document without opening it. When you're looking for a PDF file or you just need a bit of information from one, to preview PDF documents in a fast preview window is easier than opening files. Simply browse and click on any PDF document, and its content is shown in the preview pane of Windows Explorer or Microsoft Outlook. PDF preview in icon level is also available.
Mehr…
X Model Viewer
Version: 6.4 | Freeware
The program is intended for viewing with 3D models in the Direct (X) format | *. X | Other compatible formats include: 3DS Max Format (* .3ds) Dark Basic Model Format (*. Dbo) MDL Model Format (*. Mdl) MDL2 Model Format (*. Mdl2) MDL3 Model Format (*. Mdl3) MilkShape3d Format (*. Ms3d)
Mehr…
ACDSee Photo Studio Standard
Version: 2018.0.720 | Shareware (59,99 USD)
ACDSee Photo Studio Standard 2018 - Organisieren, bearbeiten und veröffentlichen Sie Ihre Bilder. Vertrauenswürdigen digitales Asset Management gepaart mit Fotobearbeitung wesentliche, ACDSee erlaubt Benutzern, die grundlegenden Elemente von ihren Fotografie-Workflow mit Leichtigkeit und Geschwindigkeit ausführen. ACDSee ist die Effizienz-gesteuerte Lösung für Ihre wachsenden Foto-Sammlung.
Mehr…
Universal Viewer Free
Version: 5.7.3 | Freeware
File viewer with wide range of formats supported: Text, Binary, Unicode files (of unlimited size); Images (40+ formats); Multimedia (all formats supported by MS Windows Media Player); Internet documents (all formats supported by MS Internet Explorer); MS Office documents; RTF/UTF-8 texts. Additional formats are available using Total Commander Lister plugins. Multiple text codepages are supported: ANSI, OEM, EBCDIC, ISO etc.
Mehr…
Cool PDF Reader
Version: 3.21 | Freeware
The world's smallest PDF reader to view, print, zoom, extract, and crop PDF files, and convert PDF's to TXT, BMP, JPG, GIF, PNG, WMF, EMF, EPS, TIF. It is only 3.50MB to download and doesn't need lengthy installation, just download and run. Features include view and print PDF; crop PDF; take text and graphics out of PDF file; convert PDF to BMP, JPG, GIF, PNG, WMF, EMF, EPS, and TIFF; extract PDF to TXT; zoom and rotate PDF pages; slide show.
Mehr…
Line Reader Software
Version: 7.0 | Shareware (19,99 USD)
This software offers a solution to users who want to change the mouse pointer into an easily visible line that will help guide the eye when reading documents. Line width and height can be set using two sliders and there is an option to position the mouse pointer to the left or right of the line. There is a button to select the required color and one to turn it on.
Mehr…
PDF Viewer for Windows 7
Version: 1.0 | Freeware
It's a pity that a PDF reader isn't included when Windows 7 is released.  However, you can download and install a light-weight yet powerful PDF Viewer to serve as part of the operating system to view, print, and convert PDF. The software serves as an alternative to Adobe Reader, just download and execute, and it's totally free. For a complete list of features, read here http://www.win7pdf.com/pdf-viewer.html
Mehr…
BS Contact
Version: 7.2 | Demo (300,00 EUR)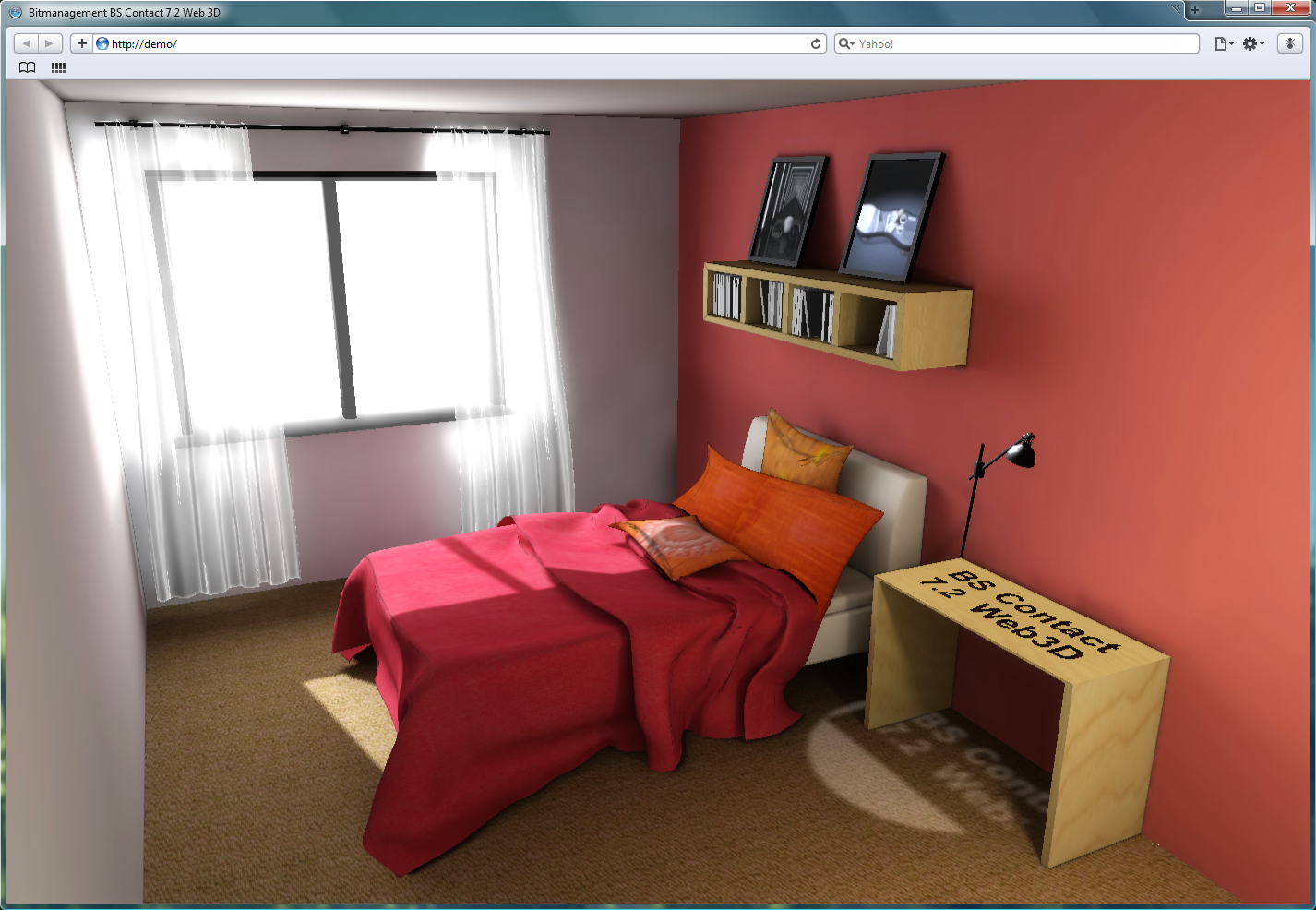 The 3D software from Bitmanagement is used by customers on a variety of markets as visualization software. If you want to enhance your software concept from 2D to 3D, from 3D into the Internet or integrate 3D and video, please contact us for using our 3D enabling software in your concept/product. 3D Content can be visualized on PCs, CD ROM, via e-mail or on the Internet.
Mehr…
Ashampoo Photo Commander FREE
Version: 11.2.0 | Freeware
Ob einfache Helligkeits-, Kontrast- und Farbkorrekturen oder komplexe Bildbearbeitungsaufgaben wie das Restaurieren von Bildern - Ashampoo Photo Commander FREE bietet alles aus einer Hand. Betrachten, verwalten, bearbeiten, konvertieren und teilen.
Mehr…
ACDSee Foto-Manager 12
Version: 12.0.342.0 | Shareware (49,95 EUR)
ACDSee Foto-Manager 12 ist die leicht zu bedienende und blitzschnelle Foto-Software mit allem, was Sie zum Ordnen Ihrer Fotos, Perfektionieren Ihrer Aufnahmen und zum Teilen Ihrer Erinnerungen mit Freunden und Familie benötigen. Mit ACDSee 12 können Sie schnell und einfach durch Ihre Fotosammlung browsen, Fotos finden und sie per E-Mail, Ausdruck oder über Ihr Gratis-Album im Internet präsentieren.
Mehr…