Kategorie Büro / Office Suites & Tools
QNewsLetter
Version: 2.8.0 | Shareware (42,24 EUR)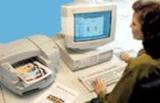 Internet E-Mail Marketing mit Microsoft Outlook und QNewsLetter. Direkt Marketing Newsletter per E-Mail richtig eingesetzt - ist heutzutage eine der erfolgreichsten Marketing Methoden. Informieren Sie Ihre Kunden mit persönlicher Ansprache per E-Mails über aktuelle Neuigkeiten oder über neue Produkte Ihres Unternehmens.
Mehr…
QSearchFolders
Version: 1.4 | Shareware (42,24 EUR)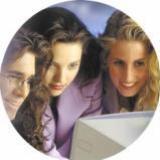 QSearchFolders erstellt und verwaltet Suchordner in allen Versionen von MS Outlook und an jeder Stelle in Ihrer Ordnerliste. Es durchsucht anhand von Verweisen auf Ihre Suchkriterien automatisch alle Outlook-Ordner, wie Email, Kontakte, Aufgaben, Termine, Kalender, unabhängig davon, wo sie abgelegt sind. So sparen Ihre Mitarbeiter Zeit, sie erhalten die Möglichkeit zur effizienten Planung, Nachverfolgung und Verwaltung von Geschäftsabläufen.
Mehr…
Grab Text
Version: 13.5 | Shareware (29,95 USD)
Have you noticed that what we perceive as text can be virtually anything in computers world? There are text symbols displayed using various fonts, images depicting single characters, words, phrases or even paragraphs of text and dialog windows that display some text that cannot be copied. If we only need to view messages written using these techniques - it is OK: our eyes do the job well. When you need to copy or edit it - Grab Text is for you!
Mehr…
Metadata Analyzer
Version: 2.2 | Freeware
Metadaten können Sie in Gefahr bringen! Ein MS-Office-Dokument wird mit solchen Attributen wie Autor, Firma, Dokumentänderungen, Bearbeitungszeit und anderen Metadaten versehen. Das macht Ihre vertrauliche Daten für eine dritte Partei verfügbar, wodurch für Ihre Firma finanzielles Risiko und/oder unangenehme Situationen entstehen können. Metadata Analyzer wird Sie über diese Daten informieren und unautorisierte Datenweitergabe verhindern.
Mehr…
Attachments Processor for Outlook
Version: 4.6 | Shareware (39,00 USD)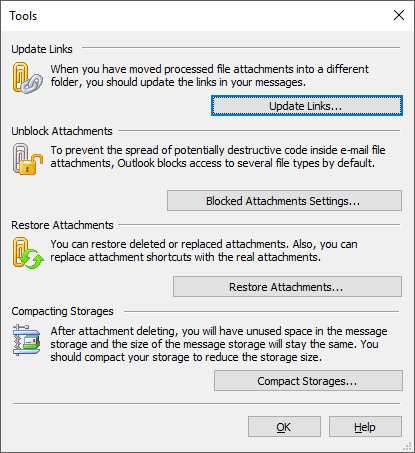 Attachments Processor will help you to save space in PST files or in a mailbox on Exchange Server, it also offers greater opportunities for automatic attachment management. The program can automatically extract attachments from incoming messages to save them to hard disk - they are replaced in a message with a link to the file, or a text description, pack attachments in the outgoing messages and unzip archived attachments in the incoming ones.
Mehr…
SerialLetterAndFax
Version: 3.40 | Shareware (44,95 EUR)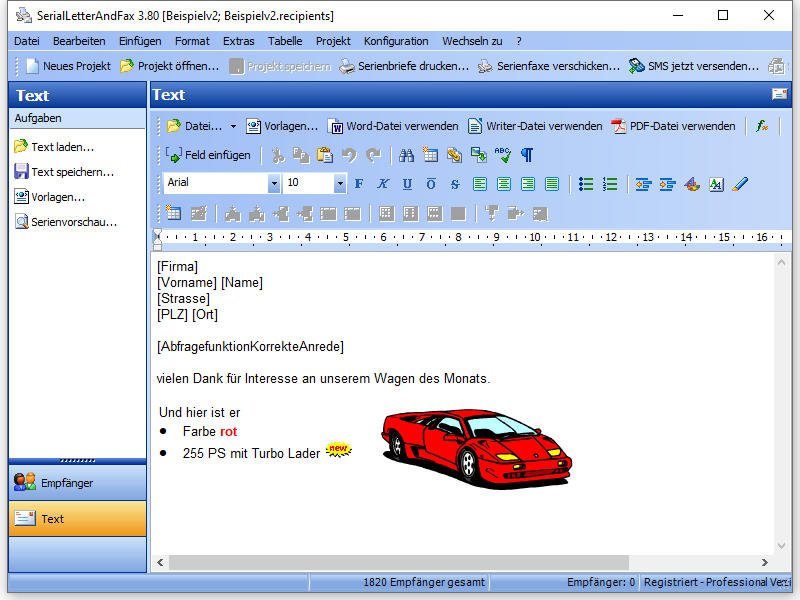 Erstellen Sie einfach personalisierte Serienbriefe, Serienfaxe, Serien-PDF-Dateien und Serien-SMS. Texte können mit dem integrierten WYSISWYG-Editor leicht erstellt werden. Die Empfängerdaten lassen sich aus verschiedenen externen Quellen importieren. Serienbriefe können einfach über den Drucker ausgedruckt, Serienfaxe über die integrierte Faxfunktion, den Microsoft Faxdienst, mit WinFax Pro oder mit der FRITZ!Fax Software versendet werden.
Mehr…
PDF Compare
Version: 1.0 | Shareware (79,00 EUR)
PDF Compare ist ein Software-Programm, auf das Sie sich verlassen können, um schnell und genau Unterschiede zwischen zwei Versionen einer PDF-Datei zu erkennen oder Änderungen zwischen zwei PDF-Dokumenten zu identifizieren.
Mehr…
Crystal Clear Hire
Version: 3.2.2.8 | Shareware (156,00 GBP)
Crystal Clear Hire is a low cost, highly configurable rental software application designed for small to medium sized businesses within the rental industry. Using an adaptable stock entry scheme together with complete customisation of order and invoice design, this hire software can be adapted for any rental business needs.
Mehr…
StatTrak Address Manager
Version: 3.1 | Demo (29,95 USD)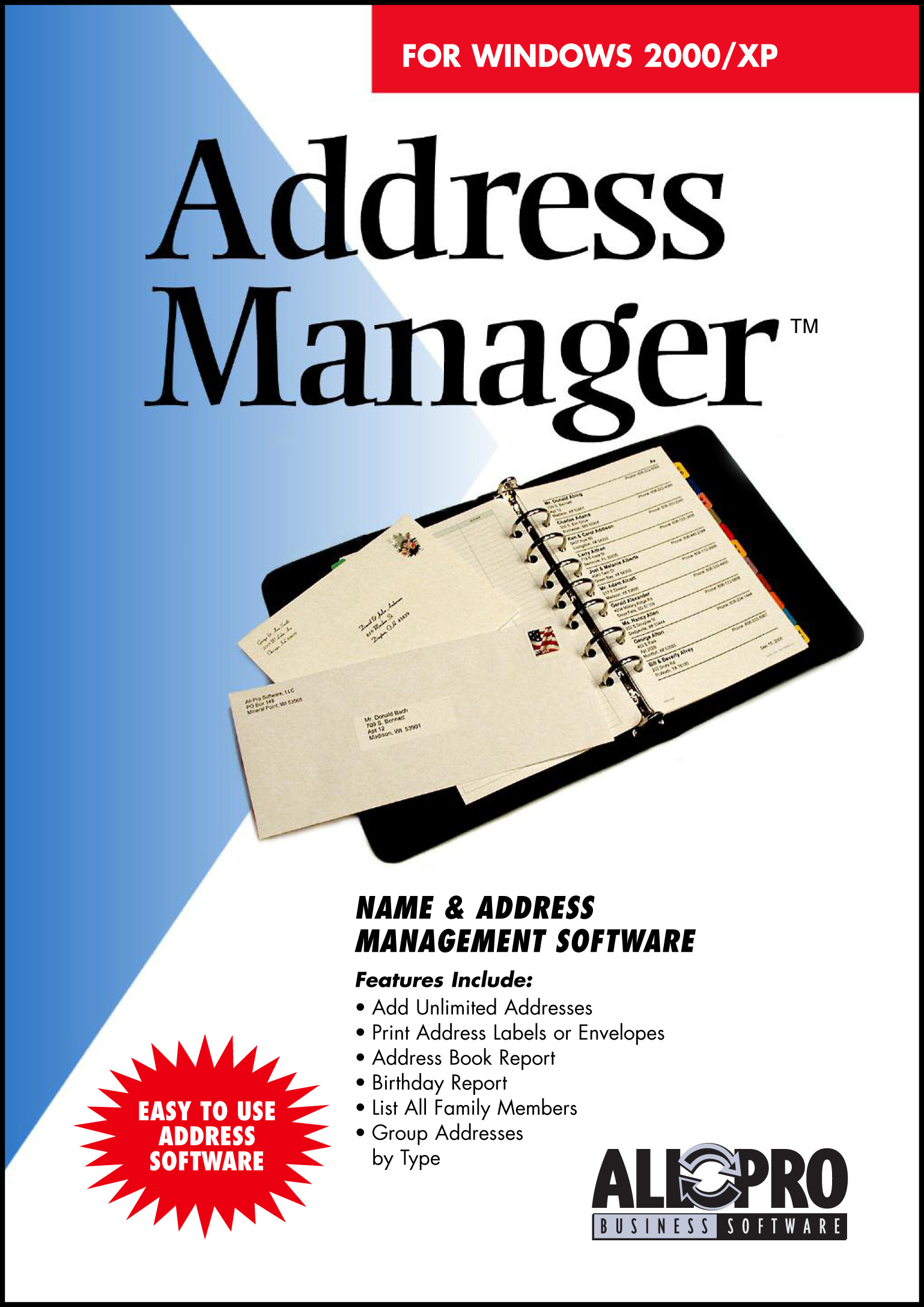 Address Manager is a simple, easy to use address management program. Perfect for sending your holiday cards or other correspondence. Easily add names, addresses, phone numbers, and birthdays. Select your label or envelope size and your addresses are automatically aligned and ready to print. Create reports of any info you've entered. Great for printing your own Address Book, Church Directory, or Phone Listing for a handy reference.
Mehr…
ITWorkTimer
Version: 1.1 | Freeware
Freeware which keeps track of employees worktime and makes screenshots of employees' screens to confirm that the time has been spent actually working. It allows you to see what your employees were doing even without the need to always look behind their shoulder. ITWorkTimer calculates total work time for each employee and lets you to calculate the salary based on individual hour rate.
Mehr…
Business Letter Professional
Version: 7.28 | Shareware (29,99 USD)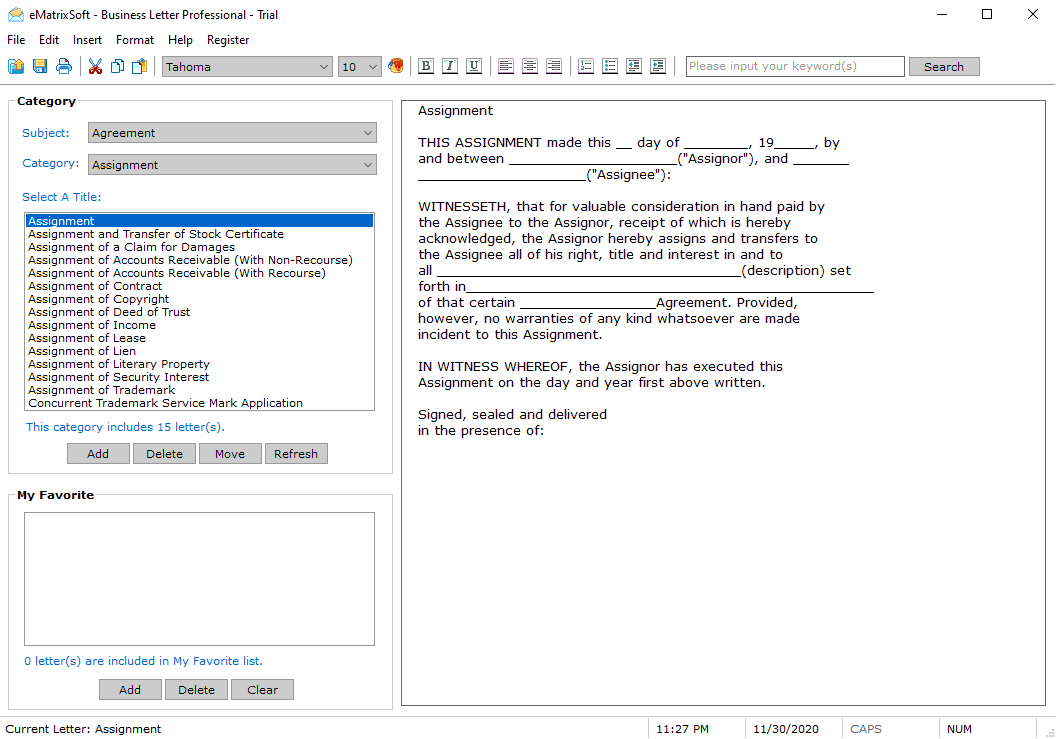 Includes more than 1600 typical business letter templates. With this software, you can write impressive and effective letters yourself with strengthened skills, less time and no extra money cost. The embedded text editor in this program allows you to edit, copy, paste, search, preview and save your letters. It also enables you to set an external e-mail program to send your finished letters directly.
Mehr…
PractiCount Toolbar Professional for MS Office
Version: 1.1 | Shareware (79,95 USD)
PractiCount Toolbar Professional for Word, Excel and PowerPoint is a dream come true for writers,
translators and editors. Most such professionals are paid either per unit of work (word,
line, page, character) or per unit of time (hour). With PractiCount Toolbar, you don't
need to spend time on tedious counting and invoicing. After finishing work in Word, Excel or
PowerPoint, just click on the Report button! Includes word frequency counter.
Mehr…