Kategorie Büro / Office Suites & Tools
Flashnote
Version: 4.81 | Freeware
Flashnote ist KEIN Personalinformationsmanager. Flashnote ist KEIN elektronisches Notizbuch. Flashnote ist KEIN Ersatz von Notepad oder von einem anderen Texteditor. Flashnote ist bloß Entwurf für schnelle Arbeit, Sie haben das Programm immer zur Hand und Sie können den beschädigen, ohne zu zögern. Probieren Sie den, und wir hoffen, dass Sie einen treuen Helfer für Ihre Arbeit am Computer bekommen
Mehr…
OLfolders PE
Version: 3.5 | Shareware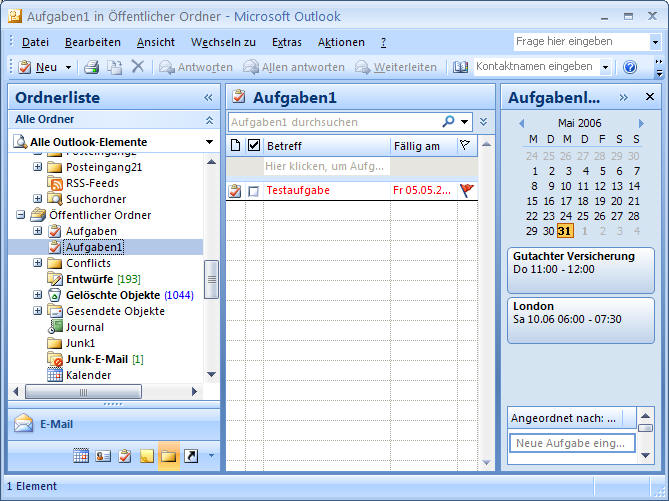 OLfolders PE ist analog zu OLfolders ein Programm zur Vernetzung von Microsoft Outlook, eine Software, mit welcher sich unter MS Windows ab 95 bis Windows 7 und mit MS Outlook 97 bis 2016 (Outlook 32 oder Outlook 64-Bit) kleine Outlook Netzwerke einrichten lassen. Mit OLfoldersPE können in einem Peer-to-Peer Netzwerk bis zu 11 Anwender (Client-Server network: 10 Anwender) auf alle Daten in Outlook zugreifen und gemeinsam in Echtzeit bearbeiten.
Mehr…
DataNumen Outlook Repair
Version: 5.3 | Demo (199,95 USD)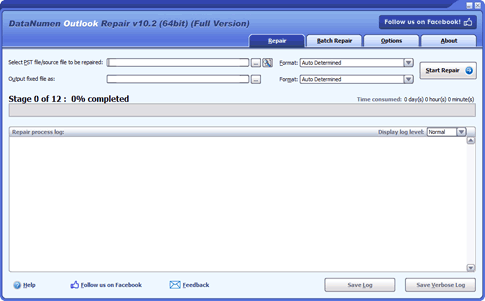 DataNumen Outlook Repair (früher Advanced Outlook Repair) ist das beste Datenrettungstool für Microsoft Outlook 97-2013. Es durchsucht nicht lesbare und defekte PST-Dateien und stellt dort Ihre E-Mails, Ordner, Beiträge, Termine, Besprechungseinladungen, Kontakte, Verteilerlisten, Aufgaben, Aufgabenanfragen, Journals, Notizen wieder her. Außerdem rettet es gelöschte Elemente sowie verschlüsselte PST-Dateien und teilt zu große PST-Dateien auf.
Mehr…
Hermetic Word Frequency Counter
Version: 19.36 | Shareware (26,45 GBP)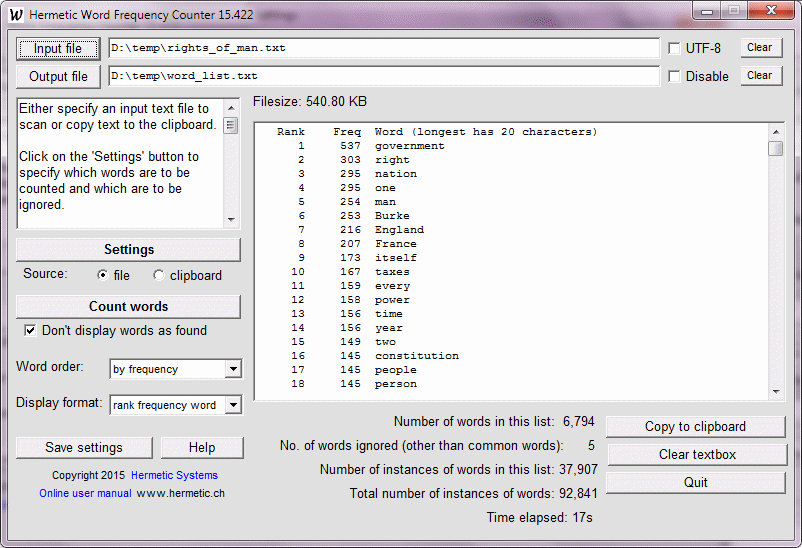 Diese Software scannt eine Text-, XML-, HTML- oder ein MS Word Docx-Datei und zählt die Häufigkeit der verschiedenen Wörter. Der Text kann in einer anderen Sprache als Englisch vorliegen. Die Wörter, die gefunden wurden, können alphabetisch oder nach Häufigkeit geordnet angezeigt werden. Es gibt kein Limit für die Größe einer Input-Datei. Ergebnisse können in eine Datei geschrieben und in Excel zur weiteren Bearbeitung eingelesen werden.
Mehr…
ACT Password Recovery
Version: 1.0H | Shareware (29,95 EUR)
ACT Password Recovery is a program to recover lost or forgotten passwords to Act! CRM files (.PAD, .ADF). All passwords are recovered (or removed) instantly regardless of length. Multilingual passwords are supported. All versions of Act! CRM are supported.
Mehr…
Docula
Version: 1.4 | Demo (69,00 EUR)
All-in-one Büro-Software für kl. Dienstleister & Ich-AGs, bestens geeignet auch für Computer-Amateure:
Kundenstammdaten, Dienstleistungen & Waren, Projekte und Kassenbuch spielend leicht verwalten. Dokumente von Kostenkalkulation über Angebot bis hin zu Rechnung und Mahnung schnell und optisch gefällig auf Knopfdruck nach Dokumentenvorlagen erstellen lassen. eMails senden, empfangen + Kunden & Projekten zuordnen. Netzwerkfähig: Arbeit im Team.
Mehr…
EZOutlookSync Pro
Version: 3.1 | Shareware (59,95 USD)
EZOutlookSync Pro is the next step in MS Outlook Synchronization. It delivers industry strength for lightning fast and robust synchronization of large Outlook files between two or more computers. Supports synchronization with MS Exchange Server. The program offers two main synchronization modes: both-way and unilateral. EZOutlookSync Pro can also perform full backup of your Outlook profiles and facilitate migration to another system.
Mehr…
Icecream PDF Converter
Version: 2.74 | Shareware (19,95 USD)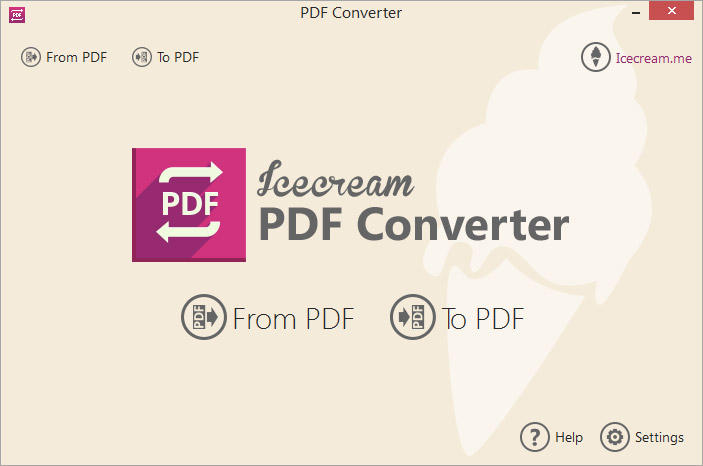 Icecream PDF Converter is a software for conversion of files of multiple formats to PDF as well as for conversion of PDF files to others. Software has 2 modes that are To PDF and From PDF. Such formats as doc, xls, odt, ods, html, jpg, png, bmp, epub, mobi, fb2 and more can be turned to PDF, and PDF files can be easily converted to jpg, bmp, tiff, png and more. User friendly interface will help users to proceed conversion of their files easily.
Mehr…
RegCell
Version: 1.1 | Shareware (29,90 USD)
RegCell is Microsoft Excel plugin that automates an import of regular-structured notifications, such as payments, orders, billing and technical reports, news etc., that you usually receive by email from mail robots. RegCell includes pre-configured solution that helps import shareware orders from RegNow, RegSoft, ShareIt and PayPal. Moreover, the KrawaSoft team helps to adopt your specific formats for free.
Mehr…
Document Trace Remover
Version: 3.5 | Freeware
Metadaten können Sie in Gefahr bringen! Ein MS-Office-Dokument wird mit solchen Attributen wie Autor, Firma, Dokumentänderungen, Bearbeitungszeit und anderen Metadaten versehen. Das macht Ihre vertrauliche Daten für eine dritte Partei verfügbar, wodurch für Ihre Firma finanzielles Risiko und/oder unangenehme Situationen entstehen können. Document Trace Remover wird Sie über diese Daten informieren und unautorisierte Datenweitergabe verhindern.
Mehr…
Belltech Small Business Publisher
Version: 5.2 | Shareware (45,00 USD)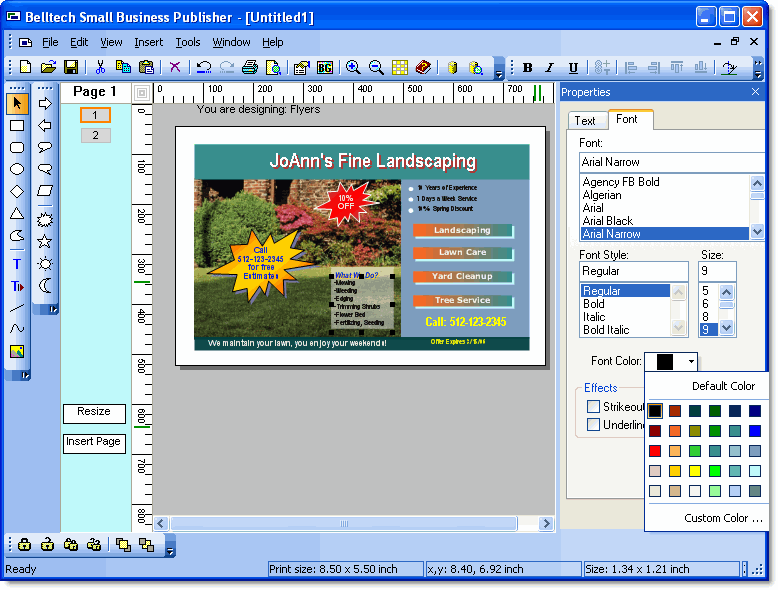 Belltech Small Business Publisher is a professional quality business printing software to print letterheads, flyers, brochures, catalogs, postcards, envelopes, CD DVD labels, address labels, name badges, invitation cards, etc. Use predesigned templates, add text, clipart, texture, transparency and shadows to your design. You can also link your names and addresses from Microsoft Excel, Access or text files for ID card or label printing.
Mehr…
Belltech Business Card Designer Pro
Version: 5.4 | Shareware (25,00 EUR)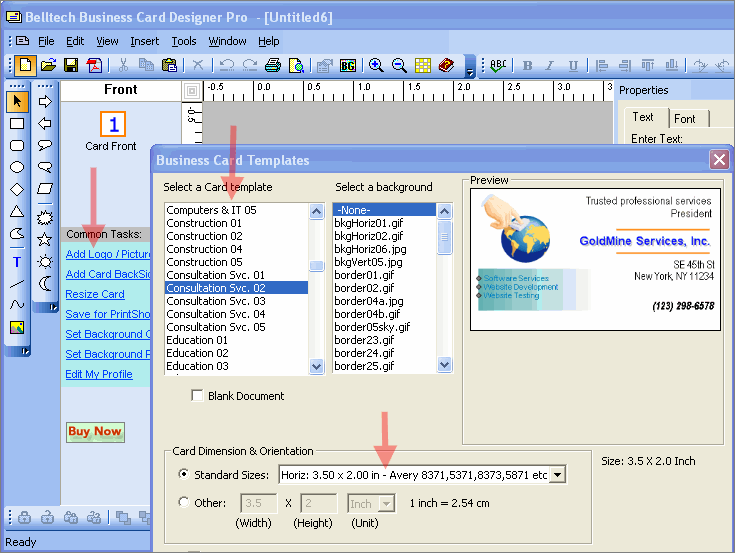 Belltech Business Card Designer Pro helps you design and print your own business cards right-away from professional quality business card templates and logos in minutes. This card maker software supports papers from Avery, Sigel, DECAdry, Herma, Formtec and more. This has great design tools, graphics and background images to help you design your own cards, like a pro. Add your logo, art work, text, shadow, color, modify design until satisfaction.
Mehr…